A stroke can happen to anyone at any age. But when it happens to a young person, it's tragic and unexpected. What causes a stroke at a young age? That's the question we're going to try to answer in this post. We'll look at the different types of strokes, their symptoms, and the risk factors that increase your chances of having one. We hope this information will help raise awareness about strokes and help people get the treatment they need if they experience one.
So, read on to know all the necessary information about stroke, its types, symptoms and how to prevent that disease. 
Why Stroke is Increasingly Occurring in Young Adults
There are many reasons why stroke is on the rise at a young age. One explanation for this is that individuals are living longer with chronic diseases such as diabetes and high blood pressure, which increase the risk of stroke. Another factor is that bad lifestyle choice like smoking, drinking, and eating poorly are becoming more prevalent.
Some experts believe that the increase in stroke among young people is also due to rising obesity and sedentary lifestyle rates.
Obesity increases the risk of stroke by causing inflammation and high blood pressure. 

A sedentary lifestyle is a significant risk factor for stroke because it leads to unhealthy weight gain and high blood pressure.
Types of Stroke
There are two types of stroke: hemorrhagic and ischemic:
A hemorrhagic stroke occurs when a blood vessel ruptures and causes bleeding in the brain. 

An ischemic stroke occurs when a blood clot blocks a blood vessel or artery, preventing blood from reaching the brain.
Risk Factors For Stroke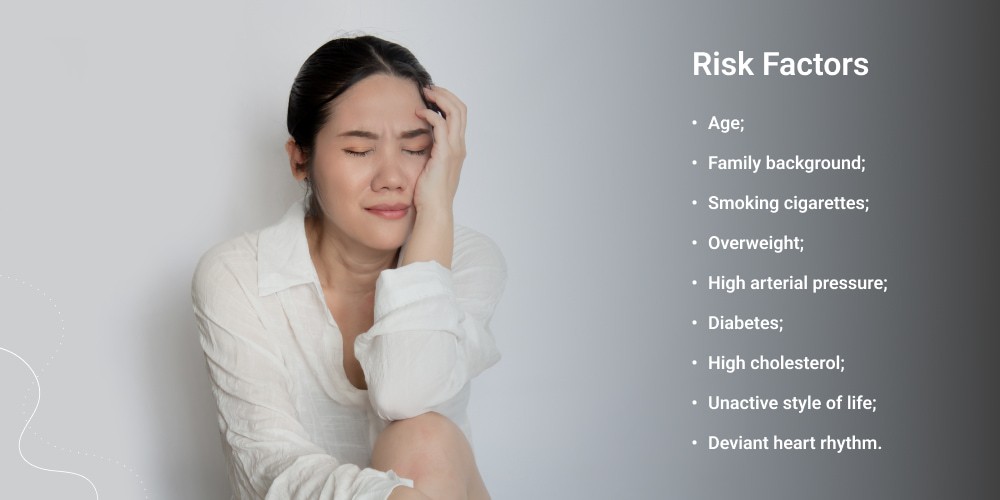 There are many risk factors for stroke, including:
Age.

Family background.

Smoking cigarettes.

Overweight.

High arterial pressure.

Diabetes.

High cholesterol. 

Unactive style of life.

Deviant heart rhythm.
Some risk factors can be controlled, such as quitting smoking or losing weight. However, other elements, such as age and family history, cannot be changed. If you have risk factors for stroke, it is important to discuss ways to reduce the risk with your doctor. You may need to take medication or make lifestyle changes, such as exercise and a healthy diet.
What Are The Stroke Symptoms In Young Adults
B

alance: A sudden loss of balance or coordination.

E

yes: Sudden vision loss in one or both eyes and double vision.

F

ace:

Do you notice one side of their face drooping? Ask the person to smile.

A

rms:

Are you experiencing weakness in one arm? If you raise both arms, does one drift down?

S

peech:

Is speech slurred? Are you unable to speak, or are you hard to understand? Ask the person to repeat a short sentence like, 'Remember the Alamo.' Does he repeat the sentence correctly?

T

ime to ask for help:

If you notice any of these symptoms, call 911 and get the person to a hospital immediately.
To remember that set of rules better, you can use the abbreviation – BEFAST. It will help you remember all the checkpoints to prevent that disease.
Mini Stroke – What Is It?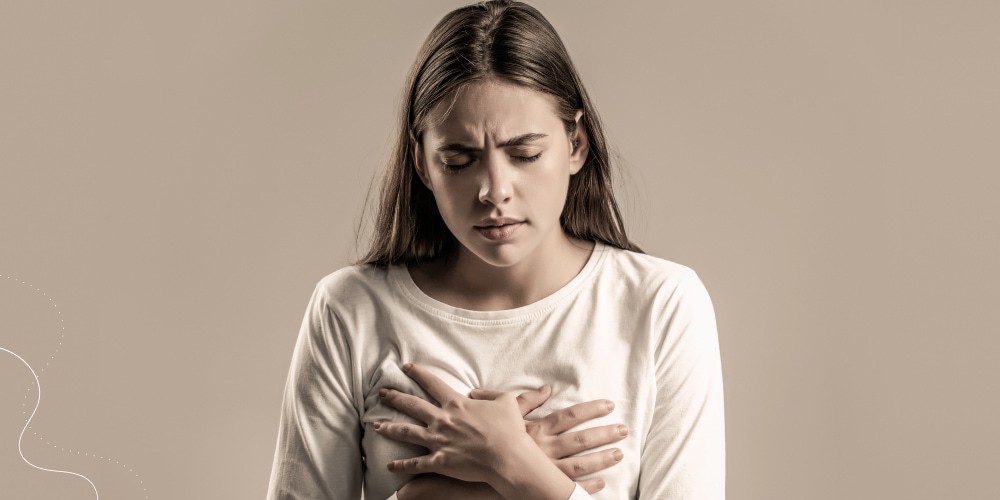 A mini-stroke is a warning sign that you could have a full-blown stroke in the future. Mini-strokes are caused by a temporary disruption in blood flow to the brain. Although the symptoms of a mini-stroke may only last for a short time, it's vital to take them seriously and seek medical help immediately.
What Are the Symptoms of a Mini-Stroke?
A mini-stroke's symptoms might be identical to those of a full-blown stroke, although they normally last just a short time. They may include the following:
Sudden numbness or weakness in your face, arm, or leg, often on one side of your body.

Unexpected perplexity or difficulty communicating or comprehending people.

Unexpected difficulty seeing in one or both eyes.

Walking difficulty, dizziness, or lack of balance or coordination.

A tremendous headache that is unlike any you've ever experienced.
If you experience any of these symptoms, it's important to call 911 immediately and get to a hospital as soon as possible. Even if the symptoms go away quickly due to young age, mini-strokes can still cause lasting damage to the brain.
How Are Mini-Strokes Treated?
Mini-strokes are usually treated with medication to dissolve clots and prevent new ones from forming. You may also be given medications to lower your blood pressure and cholesterol and aspirin or other anti-clotting medicines. In some cases, surgery may be needed to remove a clot.
After a mini-stroke, it's essential to make lifestyle changes to lower your risk of having another one. These changes can include eating a healthy diet, exercising regularly, and quitting smoking. You may also need to take medication to help prevent another stroke.
How Is a Stroke Diagnosed?
You are vulnerable to a stroke, whether a young adult or an old one. Your healthcare provider will take a complete health history and physical exam to prevent it. You will need tests for stroke, such as brain imaging and measuring the blood flow in the brain. Tests may include:
A brain computed tomography. An X-ray imaging examination generates a crisp and detailed picture of the brain. A CT scan may reveal brain cell damage caused by a bleed or stroke. It is used to detect anomalies and determine the site or kind of stroke.
MRI analysis. Magnetic fields are used in MRI to check for subtle changes in brain tissue that can assist identify and diagnose a stroke. This test creates comprehensive pictures of the organs and structures within the body by combining massive magnets, radio waves, and computers.
Blood vessel computed tomography angiography (CTA). CT angiography creates pictures of blood arteries using CT technology.
Angiography via magnetic resonance (MRA). This examination uses MRI technology to assess blood flow via the arteries.
Ultrasound Doppler (carotid ultrasound). A test that employs sound waves to create a picture of the carotid artery's inside. This test can tell you whether the plaque is narrowing or blocking your carotid artery.
The following heart tests can be used to diagnose heart problems that can lead to a stroke:
Electrocardiogram (ECG). The electrical activity of the heart is recorded during this examination.
Ultrasound of the heart. This examination determines the size and shape of your heart. This test creates a picture of the heart using sound waves. You can check to see if the heart valves are functioning properly. It is also capable of detecting the existence of blood clots in the heart.
How to Prevent Stroke from Young Age
It's essential not only to know what causes strokes in young people but also what to do to reduce your risk of stroke. If you have any risk factors for stroke, talk to your doctor about ways to reduce your risk. You may need to take medication or make lifestyle changes, such as exercise and eating a healthy diet.
You can also help prevent stroke by knowing the symptoms and getting to a hospital as soon as possible if you experience them. A stroke is a medical emergency; the sooner you're treated, the better your chances of recovery.
Bottom Line 
Taking care of our health is vital, but unprofessional people can not do it. To do that correctly, consider Lone Star Neurology. The company provides the best treatment to its patients. Among the diseases the company treats there are: 
Migraines.

Carpal Tunnel Syndrome.

Diabetic Neuropathy.
You can always contact the companies' specialists to get high-quality help at any moment you need. To do that, fulfill the necessary lines in the message and wait for the answer. After that, you will be provided with professional advice and solutions. 
FAQs 
What are the warning signs days before a stroke?
– Weakness or numbness of the face, arm, or leg, usually on one side of the body.
– Trouble speaking or understanding.
– Problems with vision, such as dimness or loss of vision in one or both eyes.
– Dizziness or problems with balance or coordination.
– Problems with movement or walking.
– Fainting or seizure.
Why do strokes affect people differently?
All strokes are different – their effects depend on where in the brain they happen. The impact of a second stroke can be just as varied as the first. Some people experience double vision or lose part of their vision in the center or out to the side.
Are strokes rare at a young age?
'According to the National Stroke Association, 15% of all ischemic stroke cases occur in young people – those 18 to 55 years old.' While you may be in the best shape of your life, if you're under 55, it's still important to recognize the warning signs of stroke.
Can mini-stroke be cured?
Mini strokes resolve quickly and lead to a full recovery. However, while mini-strokes themselves are not life-threatening events, they are a warning sign of a more severe stroke soon. Therefore, patients who experience a TIA should take immediate steps to address any stroke risk factors they may have.