Myasthenia Gravis Clinic
Myasthenia gravis is a long-term autoimmune disorder. It has an effect on the neuromuscular system, causing muscle weakening and weariness. Our clinic is dedicated to understanding and addressing the complex issues associated with neurological diseases. 
We have a team of highly trained neurologists who specialize in myasthenia gravis. Our many years of experience put our myasthenia gravis clinic at the forefront of advances in diagnosis and treatment. Also, we keep up-to-date with the latest research advances and treatment options.
We understand the complexity of this disease. That's why we strive to provide an individualized approach to each patient. We make sure to consider all of our patient's needs. With our knowledge and approach, we strive to find an approach to treatment for myasthenia gravis.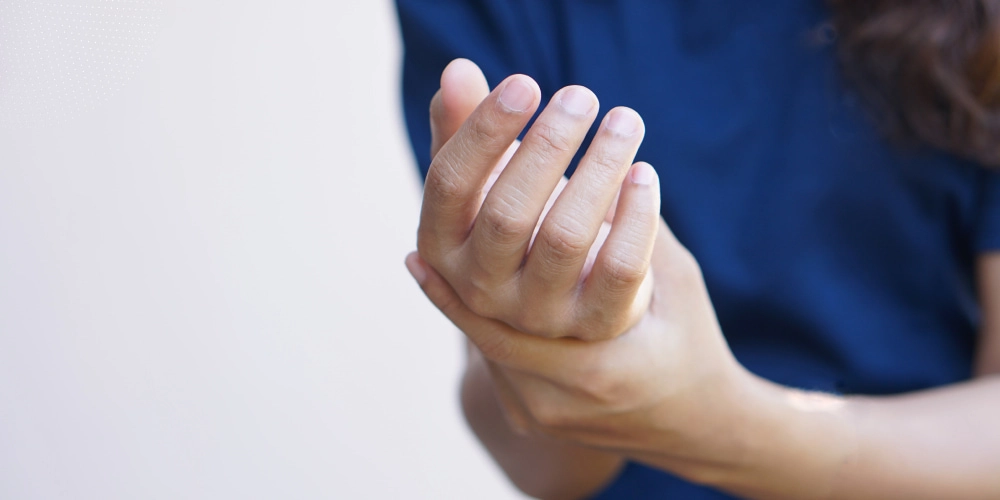 Symptoms of Myasthenia Gravis
People with myasthenia gravis usually experience a range of symptoms. These symptoms can significantly affect their daily life. Our specialists highlight one important thing about myasthenia gravis. A characteristic feature of this disease is the intermittent nature of the symptoms. You may feel better when you are resting and get worsening when you are active. 
A particular symptom is muscle weakness. This weakness often leads to drooping eyelids (ptosis) and double vision (diplopia). Difficulty swallowing (dysphagia) and speaking (dysarthria) are also common. It causes problems with eating and communication.
Also, weakness of the neck and respiratory muscles can lead to shortness of breath. Myasthenia gravis can also affect the muscles involved in facial expressions. It results in a masked face or difficulty smiling. In addition, people may experience weakness in their arms and legs. 
With myasthenia gravis, patients often have difficulty performing daily activities. They may need to control their energy levels carefully. They need to plan their activities. Recognizing these symptoms quickly is crucial. It is how our myasthenia gravis clinic can help you with early diagnosis and treatment.
Myasthenia Gravis Diagnosis
Our myasthenia gravis neurologists can help you diagnose the disease. But you should understand that this is a comprehensive approach. It combines a thorough medical history, physical examination, and special tests.
A detailed medical history is crucial. It helps our myasthenia gravis specialists understand the patient's symptoms. In addition, the medical history can reveal possible triggering factors. Or they can help locate underlying diseases that may contribute to the development of myasthenia gravis.
During the physical examination, the neurologist carefully evaluates the patient's muscle strength with myasthenia gravis. The specialists are conscientious about examining areas usually affected by the disease. These are the eyes, face, and limbs. They may pay attention to characteristic symptoms.
Specialized tests play a crucial role in confirming the diagnosis. The Tensilon test is a common method of diagnosis. The doctor injects a drug called edrophonium chloride. He then observes its effect on muscle weakness. The doctor also does a blood test to measure the level of specific antibodies:
Electromyography (EMG) is another diagnostic test that measures the electrical activity of muscles. It can help detect abnormal muscle responses. These are indicative of myasthenia gravis.
In some cases of myasthenia gravis, a specialist may do house tests. The combination of all of these allows an accurate diagnosis of myasthenia gravis. It helps develop an appropriate treatment plan for myasthenia gravis.
How does Lone Star Neurology - Myasthenia Gravis Clinic Help?
Lone Star Neurology – Myasthenia Gravis Clinic is a leading medical facility. We specialize in the treatment of Myasthenia Gravis and other neurological diseases. Our clinic has a team of highly trained neurologists, neuromuscular specialists, and other medical professionals. They all have extensive knowledge and experience in treating complex conditions.
We pride ourselves on our multidisciplinary approach to treatment. It provides patients with comprehensive and holistic treatment. By working closely with various specialists, we ensure a holistic approach. We take the various aspects of Myasthenia Gravis seriously, including:
Neurological problems.

Muscle problems.

Respiratory problems.
We want to help in the accurate diagnosis and monitoring of the disease. Our clinic is equipped with the latest diagnostic tools and technology. These advanced resources allow us to perform specialized tests.
At Lone Star Neurology, we understand that patients are unique and have different needs. That's why we develop individualized treatment plans tailored to each patient. We consider factors such as the severity of symptoms, health, and specific problems. By taking an individualized approach, we maximize the effectiveness of interventions. In doing so, our myasthenia gravis neurologist prioritizes patient comfort.
Our clinic is committed to providing exceptional support and treatment for people. That's why we're the best because of:
Our expertise.

Interdisciplinary collaboration.

Cutting-edge diagnostics.

Individualized care.
Myasthenia Gravis Treatment Methods
Myasthenia gravis treatment usually involves a combination of approaches. They are selected by the physician for each patient. Medications play a crucial role in the treatment of the disease, including:
Cholinesterase inhibitors.

Immunosuppressants.

Corticosteroids.
They all help improve muscle strength and reduce immune system activity.
In some cases of myasthenia gravis, the clinic may recommend surgery. It may be a thymectomy, especially if the thymus gland is involved in the immune response.
Supportive therapy is also an important part of treatment. It may include physical therapy to improve muscle strength and coordination. Doctors may also recommend occupational therapy and speech therapy.
Regular monitoring is essential to assess treatment effectiveness and make necessary adjustments. It may involve regular check-ups, medication dosage adjustments, and lifestyle modifications.
The approach to myasthenia gravis treatment is highly individualized. It takes into account the special needs and reactions of each patient. Close cooperation between medical professionals and patients is important. Only this way you can achieve optimal management and an improved quality of life.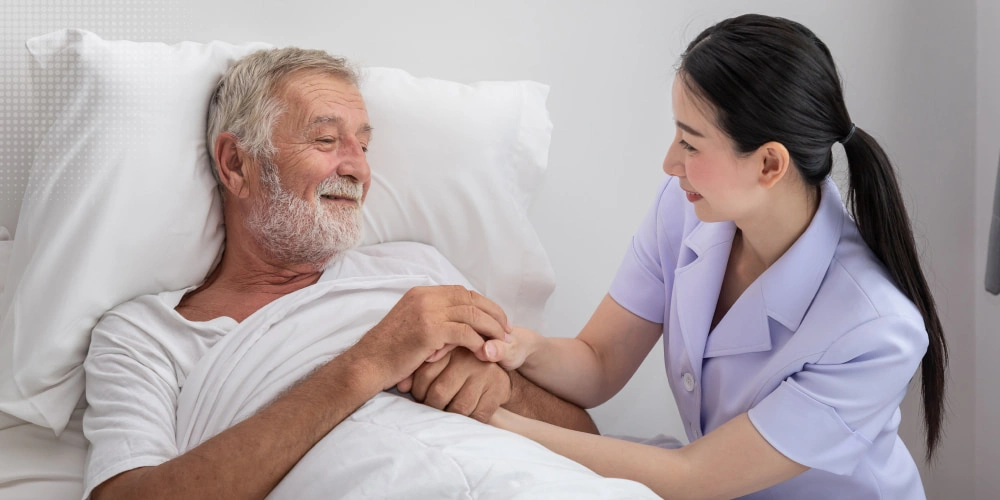 FAQ
What kind of doctor manages myasthenia gravis?
Neurologists usually manage and treat myasthenia gravis. They specialize in disorders of the nervous system.
Can you lead a normal life with MG?
With proper management and treatment, many people can lead full lives. However, the impact of the disease can vary from person to person. Ongoing medical care is often needed to manage symptoms and optimize quality of life.
What are the symptoms of myasthenia gravis?
Common symptoms of Myasthenia Gravis include:
Muscle weakness, especially in the eyes, face, and limbs;

Drooping eyelids (ptosis); 

Double vision (diplopia); 

Difficulty speaking and swallowing; 

Fatigue; 

And shortness of breath. 
Symptoms may fluctuate throughout the day and worsen with activity.