Did You Know?
Migraine affects an estimated more than 10% of people worldwide, occurs most often among people aged 20 to 50 years, and is about 3 times more common in women than in men.
1 in 4 households in America has a member with migraine.
Episodic migraine is defined as having a migraine on fewer than 15 days per month.
Migraine that occurs on more than 15 days per month for 3 or more consecutive months is considered chronic migraine.
Register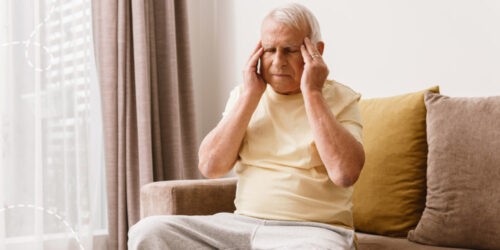 Resources
Frequently asked questions:
There is not a full understanding of the exact cause of migraine headaches. There are a number of different factors that potentially play a role in the cause of migraine headaches such as hormones, genetics, stress, chemicals that carry messages between nerve cells.
There are numerous options for the treatment of migraine headaches. While some medications may be right for one person, it may not be the case for another. After sorting through a patient's headache symptoms, frequency, severity, and other characteristics, we are able to tailor your treatment plan.
Migraine headaches can be excruciating but are seldom life threatening. Thorough tests and examinations are conducted in individuals with migraine headaches to rule out life threatening possibilities. Not all severe headaches are migraines and could potentially be a warning sign of a more serious condition.
Migraines are considered a collection of symptoms besides head pain that classify them as migraines.
If headaches persist for more than 24 hours or you are unable to perform normal daily activities, you should consult a physician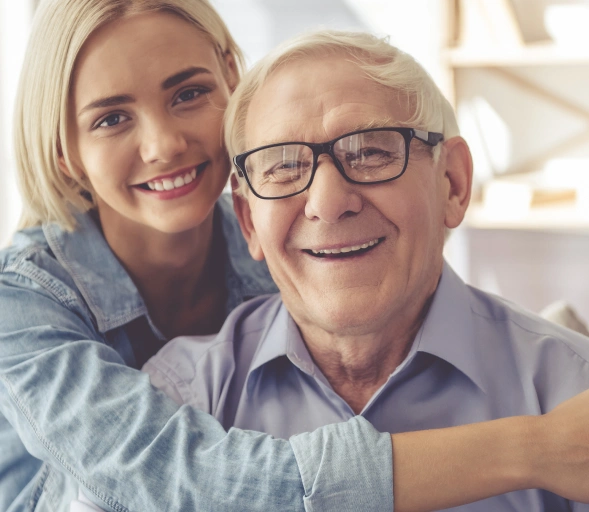 Common Migraine symptoms:
Mood changes—you might experience depression or irritability.
Energy level changes—some people have greater energy (hyperactivity) before a migraine attack; others become very sleepy.
Restlessness—you may feel unable to settle down, accompanied by a heightened sense of nervousness.
Food cravings—not only might you feel unusually hungry, but you may also find you crave certain foods, especially chocolate and carbohydrates.
Lost appetite—some people report they have little to no desire to eat before a migraine attack.
Excessive thirst—since dehydration is a possible migraine trigger, being thirsty may be your body telling you to drink water.
Frequent urination—while frequent urination may be a migraine symptom, it also can be an indicator of other medical disorders, including diabetes.
Neck pain—the pain is typically in the base of the neck and radiates up into the head.
Speech difficulties—Called aphasia or transient aphasia, this is a temporary loss of your ability to speak in clear, intelligible sentences. It may also include a sense of confusion. In migraine patients, aphasia often accompanies an aura. If speech difficulties accompany the sudden onset of a severe headache, this may be an indicator of something more serious, such as a stroke.
Message Us
Migraine
a condition marked by recurring moderate to severe headache with throbbing pain that usually lasts from four hours to three days, typically begins on one side of the head but may spread to both sides, is often accompanied by nausea, vomiting, and sensitivity to light or sound, and is sometimes preceded by an aura and is often followed by fatigue

Tension
A tension-type headache (TTH) is generally a mild to moderate pain that's often described as feeling like a tight band around the head. A tension-type headache is the most common type of headache, yet its causes aren't well understood.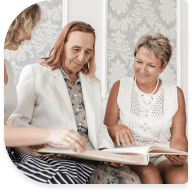 Sinus
A headache caused by pressure within the sinus cavities of the head, usually in connection with sinus infection. The sufferer has pain and tenderness in the sinus area, discharge from the nose, and sometimes a swollen face.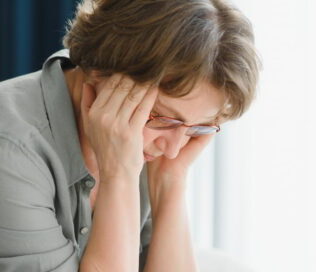 Cluster
Cluster headaches, which occur in cyclical patterns or cluster periods, are one of the most painful types of headache. A cluster headache commonly awakens you in the middle of the night with intense pain in or around one eye on one side of your head.
Bouts of frequent attacks, known as cluster periods, can last from weeks to months, usually followed by remission periods when the headaches stop. During remission, no headaches occur for months and sometimes even years.
TMJ
Temporomandibular joint (TMJ) headaches are categorized as secondary headaches caused by myofascial pain dysfunction, a disorder in the temporomandibular joint. TMJ headaches are commonly misdiagnosed, and many patients go through various treatment paths, getting little or no relief from the pain. Often, people blame their headaches on migraines or sinus issues but are surprised to learn after seeing a doctor that their headaches are actually caused by a TMJ disorder. The reason for the misdiagnosis is that the main symptoms of TMJ headaches are similar to that of other types of headaches and people seldom associate dental problems with headaches and facial pain.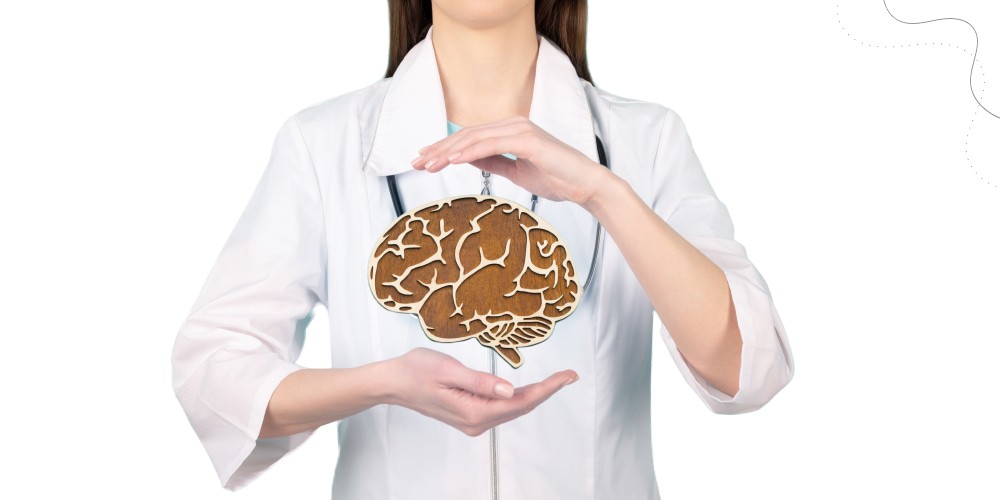 When is a headache considered a Migraine?
-Migraines are considered a collection of symptoms besides headpain that classify them as migraines.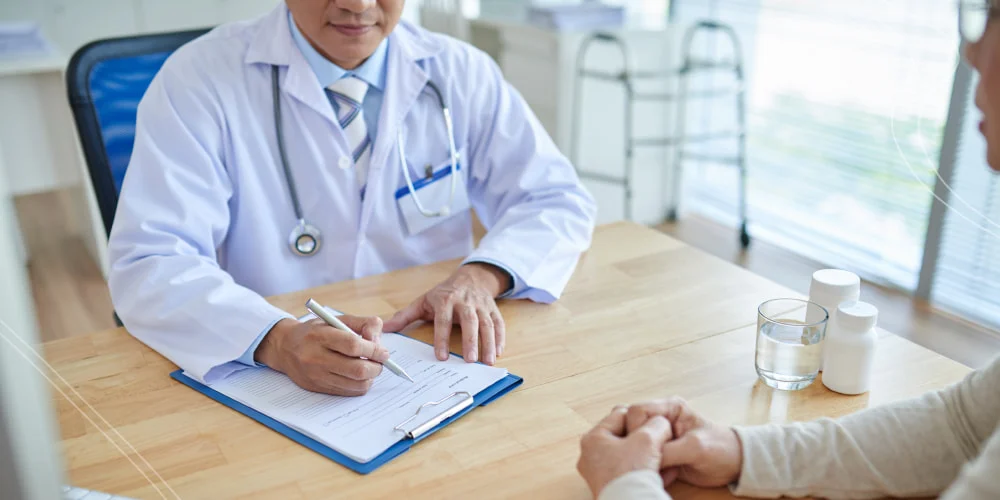 How do we treat migraines?
Abortive: The goal of abortive treatment is to stop a migraine once it starts. Abortive medications stop a migraine when you feel one coming or once it has begun. Abortive medications can be taken by self-injection, mouth, skin patch, or nasal spray. These forms of medication are especially useful for people who have nausea or vomiting related to their migraine, and they work quickly. Abortive treatments include the triptans and ditans, which specifically target serotonin. They are all very similar in their action and chemical structure. The triptans are used only to treat headache and do not relieve pain from back problems, arthritis, menstruation, or other conditions. People with certain medical conditions should not take these medications.
Preventive: This type of treatment is considered if migraines occur frequently, typically more than one migraine per week, or if migraine symptoms are severe. The goal is to lessen the frequency and severity of the migraine attacks. Medication to prevent a migraine can be taken daily. Preventive treatment medications include the following:
Medications used to treat high blood pressure:
beta-blockers (propranolol, timolol, metoprolol)
calcium channel blockers (verapamil)
Antidepressants: amitriptyline (Elavil), nortriptyline (Aventyl, Pamelor)
Antiseizure medications: gabapentin (Neurontin), topiramate (Topamax), valproic acid (Depakote)
CGRP inhibitors used to block the calcitonin gene-related peptide: atogepant (Qulipta), eptinezumab (Vyepti), erenumab (Aimovig), fremanezumab (Ajovy), galcanezumab (Emgality)
Botox
Migraine treatment at home: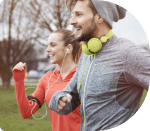 Lifestyle
-Try To Maintain a Healthy Diet
-Stay well hydrated with about 3L of water per day
-Minimize caffeine intake
-Get adequate sleep, at least 7-8 hours
-Managing stress at work and home
-Mindfulness strategies can help
-Avoid triggers such as bright lights or loud noises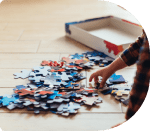 Non-Pharmaceutical Treatments
-Abortive/preventative medications
-Muscle relaxation therapy
-Acupuncture
-Medical Massages
-Biofeedback