Neurological Complications of Pregnancy – Diagnosis and Treatment
Pregnancy can have significant consequences. Many diseases of the nervous system can occur as a compensatory mechanism due to others. In a population, pregnant women have a higher incidence of some. 
The probability of neurological complications is higher than in the rest of the spread of diseases during pregnancy. Nervous system disorders in pregnancy constitute a special part of extragenital pathology. They may threaten the life of the mother and fetus. Neurological diseases, mainly hemorrhagic or ischemic stroke, cause about 20% of maternal mortality. Pregnancy and childbirth can directly cause acute neurological diseases (eclampsia, stroke) or serve as an unfavorable background for their development (neuro infections, demyelinating diseases, etc.). In any case, these conditions carry a significant risk of disability or mortality. In this article, we will consider this problem's main aspects. You will learn all about the diagnosis and treatment of neurological complications of pregnancy.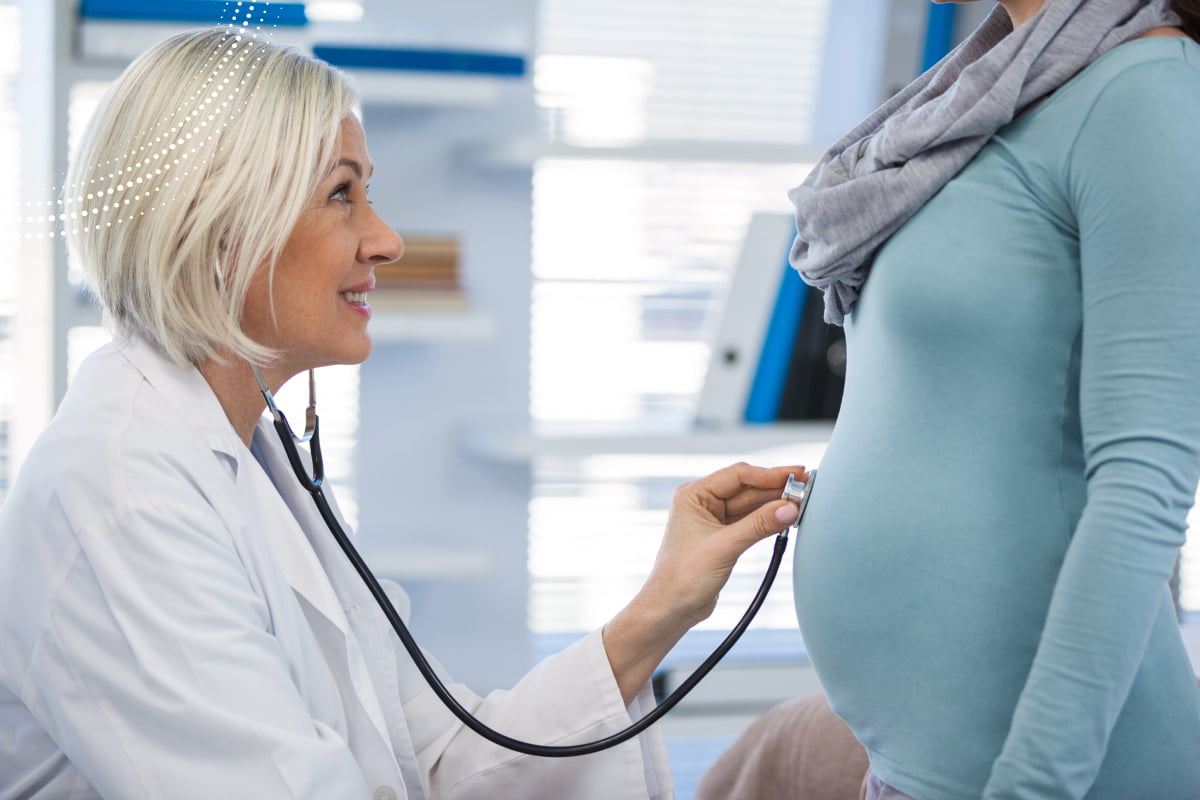 What are the neurological problems during pregnancy?
The most spread problems can be as follows:
Eclampsia

is a pregnancy-specific vascular disease manifested by acute hypertensive encephalopathy (eclamptic encephalopathy). Dangerous

complicating pregnancy

of eclampsia:
intracerebral bleeding;

cerebral edema;

generalized angiospasm;

renal or hepatic failure;

pulmonary edema, acute anuria.
Cerebral vein thrombosis

. Doctors observe it in:
extremely severe heart disease;

cachexia or marasmus;

dehydration;

polycythemia;

craniocerebral trauma, and infectious lesions of the intracerebral veins. 
Hypercoagulable states are the most common causes of cerebral venous thrombosis in women. Disorders in pregnancy occur postpartum, during pregnancy, or with oral contraceptives. The main manifestations of the latter are:
headaches

(80%);

ocular edema (50%);

motor disorders (paresis) and loss of sensitivity (35%);

disorders of consciousness;

less often – speech disorders, cranial nerve palsies, cerebellar signs, and other symptoms.
Choriocarcinoma

is a malignant tumor of placental tissue. These

neurological complications of pregnancy

are often seen in the first 6 months after childbirth. Local involvement of pelvic and vaginal tissues is characteristic. Metastases in the lungs and brain are also present. Metastases in the brain go with:
acute or subacute intracerebral hemorrhage syndrome;

multifocal foci with cerebral edema or a single metastasis.
The clinical manifestations of the latter variant are like other cerebral masses.
Disorders of cerebral circulation.

During pregnancy, ruptures of spinal arteriovenous malformations (spinal subarachnoid hemorrhage). The risk of ischemic

stroke

during pregnancy increases 4-10 times. Especially

complicating pregnancy 

occurs in the II-III trimester and immediately after birth. Doctors associate it with:
a hypercoagulable state;

less often with cardiogenic embolism;

paradoxical embolism from pelvic veins;

paradoxical embolism of lower extremities with compaction of the oval orifice;

fat and air embolism or embolism with amniotic fluid. 
The cause of AMI can also be blood diseases, antiphospholipid syndrome, or DIC syndrome. Predisposing factors are:
anemia;

arterial hypertension;

preeclampsia;

postpartum sepsis;

diabetes mellitus;

clotting disorders;

drug addiction.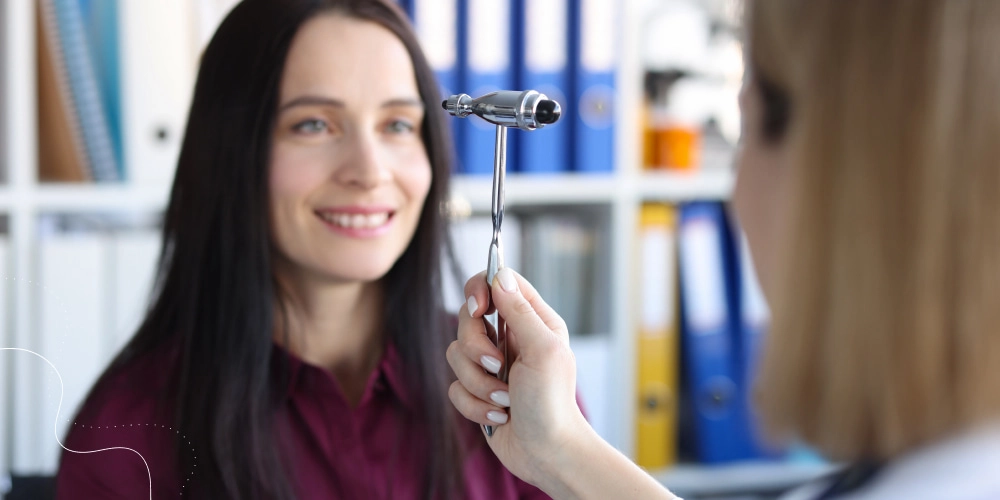 Neurological problems during pregnancy - Diagnosis
Diagnosing neurological complications of pregnancy typically involves a comprehensive evaluation. The examination of a
healthcare professional may include the following steps:
Medical History. The healthcare provider will take a detailed medical history. It includes:

any previous neurological conditions;
family history of neurological disorders;
current medications, and any recent changes in health or symptoms.

Physical Examination. A thorough physical examination will assess general health and neurological function. This
may
involve evaluating reflexes:

muscle strength;
coordination;
sensory function, and other relevant neurological tests.
Laboratory Tests. Doctors may order blood tests to check for specific women's neurological disorders. Also, they can
assess general health parameters. For example, blood tests may evaluate:

vitamin levels;
thyroid function;
liver function or detect infections.

Imaging Studies. Imaging studies such as MRI or ultrasound may be recommended to visualize:

the brain;
spinal cord;
surrounding structures.

These tests can help identify structural abnormalities. Doctors can detect lesions contributing to neurological
symptoms.
Electrodiagnostic Tests. Electromyography and nerve conduction studies may check nerve and muscle function. These
tests can help diagnose conditions such as:

carpal tunnel syndrome;
peripheral neuropathy.

Consultation with specialists. Healthcare providers may refer the pregnant woman to a female neurologist or other
specialists. It is important for further evaluation and management. But it depends on the specific symptoms and
suspected diagnosis.
How can Lone Star Neurology help you during pregnancy?
Our team of neurologists specializing in women's health can offer a range of services to support pregnant individuals:
Accurate diagnosis is crucial for appropriate treatment.

Lone Star Neurology can conduct a thorough evaluation. This involves a comprehensive assessment of symptoms, medical history, and neurological examination. So we can diagnose neurological

disorders in pregnancy

that may arise during the period.

Treatment Management.

The

female neurologists

at Lone Star Neurology can provide personalized treatment plans. They focus on the safety of both the mother and the developing baby. We can prescribe considered safe medications during pregnancy. Also, our doctors explore alternative therapies to manage neurological symptoms effectively.

Monitoring and Follow-up.

Throughout pregnancy, Lone Star Neurology can closely track the progress of neurological conditions. Regular check-ups and monitoring help ensure the well-being of both the mother and the baby. Any necessary adjustments to the treatment plan can be made based on changing needs.

Collaboration with Obstetricians.

Our

female neurologists

can work collaboratively with obstetricians and other healthcare providers. All of them ensure a comprehensive approach to managing neurological conditions during pregnancy. This collaborative effort promotes optimal care and minimizes potential risks. So you can

contact us

with any questions.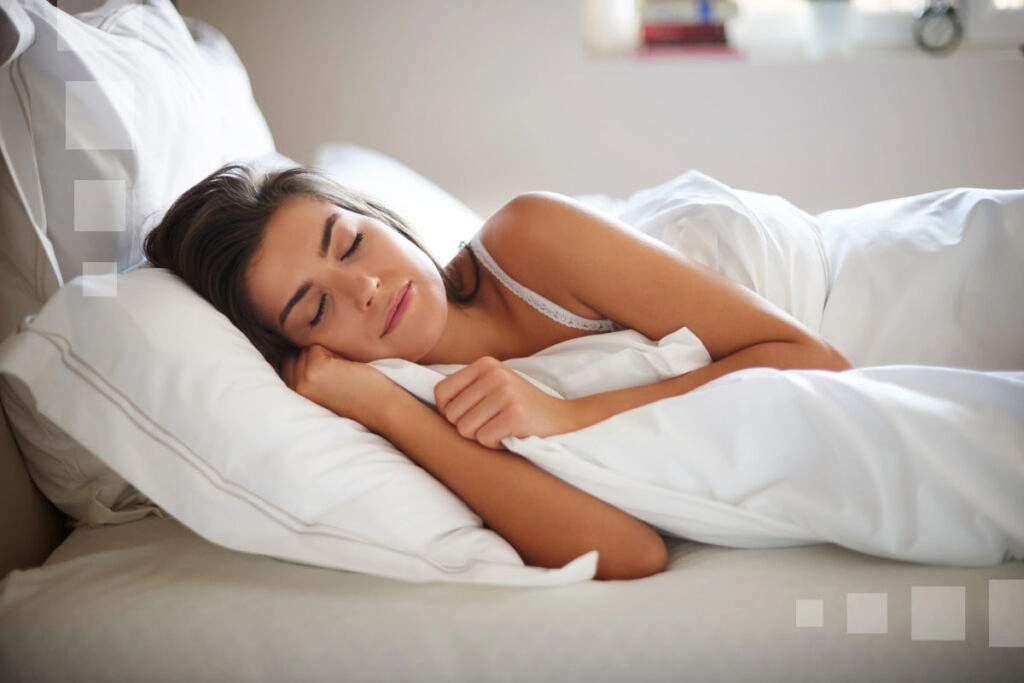 Women's Neurological Disorders – Treatment Methods
The treatment methods for women's neurological disorders depend on the condition and severity. Here are some common treatment approaches used for women's neurological disorders:
Medications

. Medications are often prescribed to manage symptoms, control disease progression, and prevent complications. The specific medication will depend on the diagnosed neurological disorder. As some may pose risks to the developing fetus. You must consult with a healthcare professional to ensure the safety of medications.

Hormonal Therapy.

It may be utilized for certain neurological conditions influenced by hormonal imbalances. They can be:
menstrual migraines;

hormone-related seizures. 
This therapy aims to regulate hormone levels and reduce symptoms.
Physical Therapy and Rehabilitation

. Physical therapy for

disorders in pregnancy

 can help improve mobility, strength, and coordination. It is essential for women with neurological disorders that affect motor function. Depending on the specific condition and symptoms, rehabilitation programs may also focus on occupational and speech therapy.
Surgical Interventions

. In certain cases, surgery may be recommended for women's neurological disorders. This could involve:

removing tumors;

relieving pressure on nerves;

correcting structural abnormalities contributing to the condition.
In conclusion, Lone Star Neurology offers essential services for addressing neurological complications during pregnancy. Lone Star Neurology serves as a valuable resource for pregnant women and their families. It is possible with our multidisciplinary approach, personalized treatment plans, and commitment to patient education and support. 
FAQ
What are the neurological signs of preeclampsia?
They may include persistent headaches, visual disturbances such as blurred vision or flashing lights, dizziness, seizures, and mental status or consciousness changes.
What is nerve compression syndrome in pregnancy?
Nerve compression syndrome in pregnancy refers to the compression or irritation of a nerve, typically due to physiological changes and increased pressure on nerves caused by the growing uterus.
What is the number 1 most common neurological disorder?
Migraine is a recurring headache disorder characterized by moderate to severe throbbing pain.
Is it normal to experience neurological complications during pregnancy?
Typically, it is not normal, but neurological complications during pregnancy are relatively rare but can occur in some cases.