For most women, pregnancy is a time of happiness and transformation. If the expectant mother has epilepsy, it may also be a period of worry and uncertainty for some women.
Recurrent seizures are a neurological condition known as epilepsy. Seizures are bursts of aberrant brain electrical activity that can alter awareness, sensation, and behavior.
Some women with epilepsy worry about how their condition will affect their baby's health. Others worry about the possibility of having seizures during pregnancy or labor.
But there is good news for women with epilepsy who are pregnant or thinking about becoming pregnant. With proper medical care, most women with epilepsy have healthy pregnancies and babies.
If you are pregnant and have epilepsy, it is essential to learn as much as possible about how to manage your condition during this time safely. At Lone Star Neurology, you can safely carry your unborn child without worrying about having a seizure while pregnant.
Risks of
Epilepsy With Pregnancy
There are two risks associated with epilepsy during pregnancy:
Risk of seizures;

Risk of uncontrolled epilepsy.
Let's take a closer look at each of these points so that every pregnant woman can better navigate: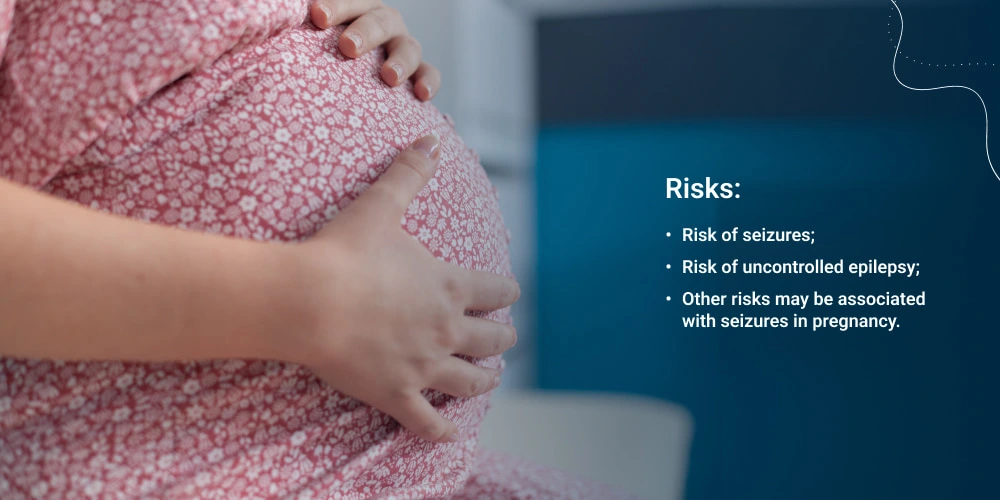 Risk of Seizures in Pregnancy
Most women with epilepsy who have seizures well controlled before pregnancy will also have seizures well controlled in pregnancy. Moreover, the seizure threshold often increases during pregnancy, so women may need less medication to prevent attacks.
However, some women with epilepsy may experience increased seizure activity during pregnancy, especially in the first and third trimesters. This can be caused by many factors, such as hormonal changes, lack of sleep, or stress. 
If you are worried about seizures during pregnancy, you should talk to a professional doctor who can help you understand how to manage your mind.
Risk of Uncontrolled Epilepsy
Women with bad controlled epilepsy are at risk for uncontrolled seizures in pregnancy. Uncontrolled seizures can pose severe threats to both mother and baby. 
There are several reasons why epilepsy can be bad controlled during pregnancy. 
One reason is that some women may have difficulty taking their medications regularly during pregnancy. This may be due to nausea and vomiting, which are common in early pregnancy. 
Another reason is that some medications for epilepsy are not safe to take during pregnancy. 
Other Risks May Be Associated With
Seizures in Pregnancy
Other risks can be associated with seizures in pregnancy. Each of these risks can significantly harm both the mother and the fetus, so if the mother has seizures during pregnancy, her condition should be monitored by doctors. Here are the risks that can also occur:
Seizures in pregnancy can sometimes cause fetal seizures. Fetal seizures occur in about 1 in every 1,000 pregnancies and can lead to problems in the baby's development.
Preeclampsia is a condition that can occur during pregnancy and is characterized by high blood pressure and protein in the urine. Preeclampsia can be dangerous and lead to seizures, stroke, or even death. 
Intracranial hemorrhage is bleeding inside the skull that can result from seizures in pregnancy. It is a rare complication, but it can be life-threatening for both mother and baby.
Childbirth is when the body is under a lot of stress, which can cause seizures in some women with epilepsy. Therefore, professionals should be around the woman in labor who will manage the pregnancy and know what to do in such cases.
Can a Baby Have Seizures in the Womb?
As unfortunate as it is to say, yes, a mother who has epilepsy can have fetal seizures. But don't be discouraged. Seizures in the womb can occur if the mother has uncontrolled epilepsy or if the fetus has a condition that causes seizures. It is sporadic.
If you are pregnant and have epilepsy, you must talk to the doctor about how best to manage your condition. With proper medical care, you can reduce the risks associated with epilepsy and have a healthy pregnancy.
Epilepsy Drugs and Their Effect on Pregnancy
You probably know that some epilepsy medications are not safe to take during pregnancy because they may contain elements that are not suitable for pregnant women.
If you are pregnant and having a seizure while pregnant, discussing the risks and benefits of taking epilepsy medications in pregnancy with your doctor is essential.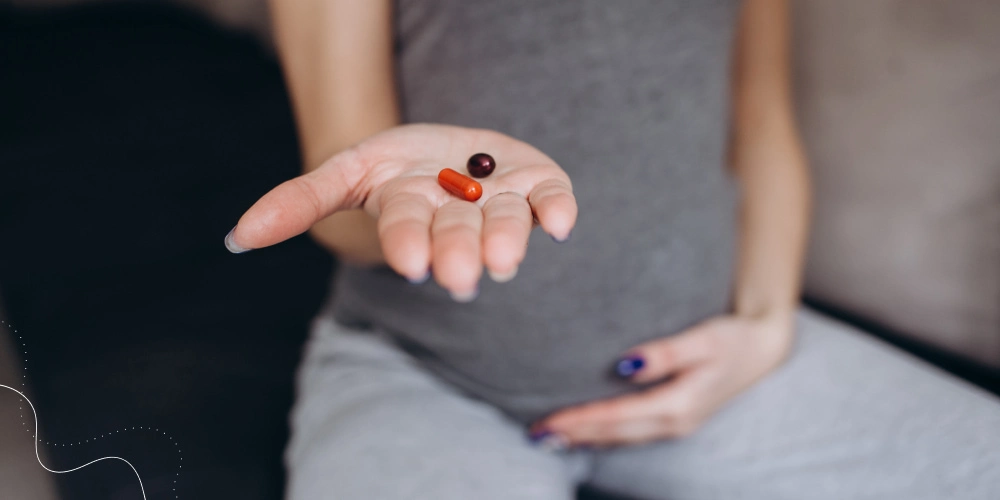 The following epilepsy medications are generally considered safe to take during pregnancy, but only your doctor should prescribe them:
Carbamazepine (Tegretol)

Ethosuximide (Zarontin)

Phenobarbital

Phenytoin (Dilantin)

Primidone (Mysoline)

Valproate (Depakote)
The following epilepsy medications are generally NOT considered safe to take during pregnancy: 
Benzodiazepines, such as alprazolam (Xanax) and diazepam (Valium)

Clonazepam (Klonopin)

Lamotrigine (Lamictal)

Topiramate (Topamax)
Never take medications without a doctor's prescription because you may harm yourself and the fetus.
Pregnancy is a time of many changes, both physical and emotional. If you are suffering from seizures in pregnancy, it is essential to discuss this with your doctor. The doctor should do the necessary tests and prescribe medications that will work for you and not cause difficulties.
How to Lower Risks or Problems for the Baby?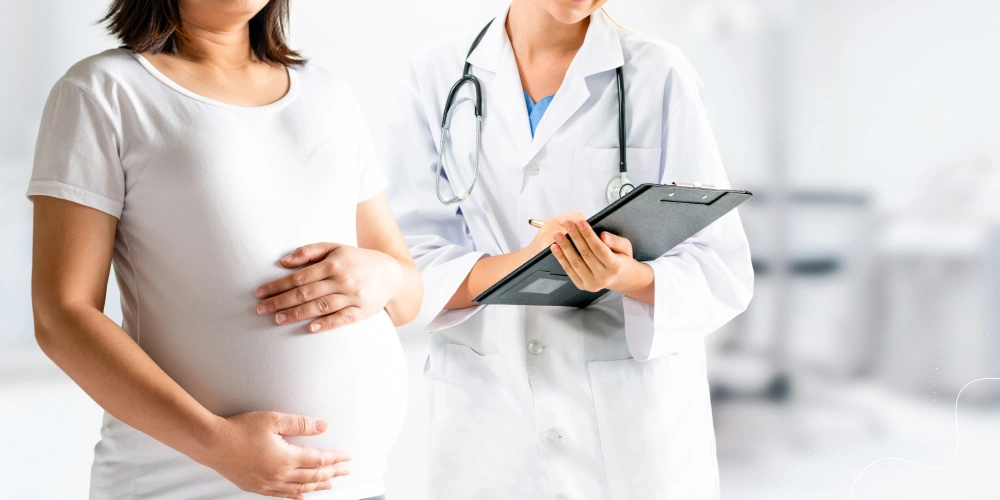 If you are pregnant and have epilepsy, there are things you can do to reduce the risks or problems for your baby: 
If your doctor has prescribed medicine for epilepsy while you are pregnant, do not ignore the recommendations but follow the doctor's instructions. It is done for your benefit.
Do not stop taking your epilepsy medicine without consulting your doctor. Abrupt changes in your medication can cause

seizures

not only for you but also for the

fetus

.

Talk to your doctor about other medicines you are taking, including over-the-counter and supplements. Some medicines can interact with epilepsy medicines and cause problems for you or your baby.
Eat healthy foods and exercise regularly. You can do pregnancy yoga, for example. It will help you stay healthy during pregnancy and reduce the stress that can trigger seizures.
Get enough sleep. Lack of sleep can provoke seizures, and besides, when the baby is born, you will have less time to sleep, so now is the time.
Avoid alcohol, cigarettes, and other drugs. These can cause seizures and other problems for you and your baby. 
Talk to your doctor about any problems that bother you during your pregnancy. They can help you manage your epilepsy and reduce the risks to you and your baby.
Lone Star Neurology Can Help You
Epilepsy during pregnancy can be frightening for both mother and unborn child. However, with the help of a good neurology clinic like Lone Star Neurology, you can feel confident knowing that you and your baby are in good hands.
The doctors at Lone Star Neurology specialize in helping people with epilepsy, even during pregnancy. Leading specialists will work with you every step, so you understand your condition and know what to expect.
If you are pregnant and have been diagnosed with epilepsy, make an appointment with Lone Star Neurology as soon as possible, and our professionals will help you find the right path.
Lone Star Neurology has several clinics, so see which clinic will be closest to you and go to us to ensure your pregnancy will be good.
FAQs
Can I have a baby if I have epilepsy?
Of course, you can have a baby even if you have epilepsy. Modern medicine is very advanced, so a competent doctor will be able to find the proper lifestyle and medications so that you can carry a pregnancy.
Can you have a safe pregnancy with epilepsy?
Yes, you can have a safe pregnancy if you have epilepsy. But you should take a more competent approach to the issue of planning a pregnancy, so before getting pregnant, consult your doctor on the best way to do it, whether you need to take additional drugs, etc.
How do you manage epilepsy during pregnancy?
This issue is very sensitive because every expectant mother has a different body. The best and essentially the only option is to go to the doctor. After examination, the doctor can tell you what medicine to use.
Is epilepsy considered a high risk pregnancy?
Yes, pregnant women with epilepsy are at high risk. For this reason, doctors monitor the progress of the fetus and the mother's condition more closely.