Getting to Dementia meaning, in general, it affects memory, thinking, and social abilities severely enough to interfere with your daily life. It isn't a specific disease, but several conditions may cause dementia. 
Abnormal brain changes lead to disorders sorted under the general term "dementia." These changes provoke a decline in thinking skills, also known as cognitive abilities, severe enough to impair daily life and independent function. They also affect behavior, emotional condition, and relationships.
Dementia is not a disorder of consciousness, and consciousness is not usually affected. Alzheimer's disease is the most common type of Dementia. Though dementia primarily strikes people in older ages, it is not a part of normal aging.
Diagnosis of Dementia 
Diagnosis of Dementia and its type can be challenging. Nothing like damaged nerves and loss of its cells and their connections to the brain leads to Dementia. Some diseases look like dementias, such as those caused by a reaction to medications or vitamin deficiencies, and they might improve with treatment. The doctor must recognize the pattern of the loss of skills to diagnose Dementia causes and function and determine what a person can still do. 
Dementia causes that may be reversible include:
Alcohol or drug abuse

Tumors

Subdural hematomas, blood clots beneath the outer covering of the brain

Normal-pressure hydrocephalus, a buildup of fluid in the brain

Metabolic disorders such as a vitamin B12 deficiency

Low levels of thyroid hormones, called hypothyroidism

Low blood sugar, called hypoglycemia

HIV-associated neurocognitive disorders (HAND)
Seven
stages of dementia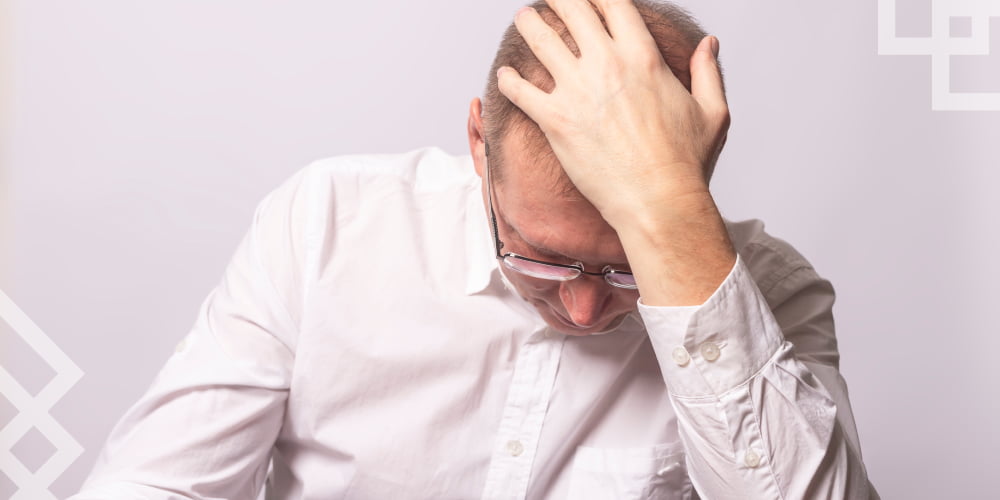 No impairment.

Every phase of

Dementia

is individual, and in some cases, it can run without any symptoms, but tests may reveal a problem. There are no signs or symptoms, no memory loss, behavioral issues, or anything else associated with the onset of dementia.
Very mild decline.

In the second stage, known as a very mild cognitive decline, slight changes in behavior are possible. There is normal forgetfulness that is often attributed to typical signs of aging. During the second phase, patients may start to forget, for example, everyday phrases or names, specific dates or slower recall of a name or word,  but symptoms of

Dementia

are still not appearing. In this early stage, while taking care of a patient with Dementia, it is essential to find a balance between independence and assistance.
Mild decline.

Patients thinking and reasoning is changed when the mild deterioration set in. People who have

Dementia

may have problems making plans, repeating their sentences. Patients experience increased forgetfulness, decreased performance at work, speech difficulty, and difficulty focusing on everyday tasks. Stage 3 is where Dementia or Alzheimer's disease symptoms can become more noticeable to friends and family. This stage will not have a major impact on your loved one's everyday life. Still, signs can include trouble with complex tasks and problem-solving, memory loss and forgetfulness, poor concentration and disorganization, struggles with driving or getting lost.
Moderate decline.

Stage 4 is commonly defined as early Dementia or Alzheimer's disease. Symptoms of cognitive decline are apparent, and a patient should be consulting with a specialist. Troubles with making plans, moodiness, and keeping in mind recent events become harder. People in this stage will have problems concentrating, memory and operating finances, and traveling alone to new locations. In general, the fourth stage is characterized by troubles with routine tasks and difficulties in social life.
Moderately severe decline.

This phase comes to the condition when patients may forget their phone numbers or their grandchildren's names. Stage five is when your loved one is likely to need help with routine tasks, like dressing or bathing. In general, this phase can be described by memory loss of personal details and current events, reduced mental acuity and problem-solving ability, and pronounced confusion. At this point, they'll need assistance with some essential day-to-day functions, such as picking out clothes to wear. Lasting an average of 4 years, a person in mid-stage

Dementia

now needs help to complete activities of daily living. 
Severe decline.

In the sixth phase, patients with

Dementia

begin to forget the name of their closest people and need help going to the bathroom and eating. Personality and emotional condition also undergo changes. In stage 6 of dementia, a person may have troubles with sleeping, recognizing even family members. Communication is severely disabled, and delusions, paranoia, compulsions, anxiety, and agitation may occur.
Very severe decline.

During the

last stage

, persons being treated for

Dementia

can no longer speak their thoughts. They can't care for themselves, may experience severe motor and communication impairment, and may lose the ability to speak or walk. During this stage, caregivers should pay attention to providing comfort and quality of life. Care options may exceed what you feel you can provide at home since around-the-clock care will be needed.
How to prevent Dementia
?
Be physically and socially active.

Doing regular physical activity is one of the best ways to reduce your risk of dementia. It's good for your heart, circulation, weight, and mental wellbeing. It's essential to find a way of exercising that works for you. You should also build some resistance activities that require strength and work your muscles twice a week, such as digging in the garden or exercises, such as push-ups and sit-ups. Alternatively, take part in aerobic and resistance activities, such as football, running, netball, or circuit training.

Quit smoking.

If you smoke, you're putting yourself at a much higher risk of developing dementia. You're also increasing your risk of other diseases, including type 2 diabetes, stroke, and lung and other cancers. 

Drink less alcohol.

Stop

drinking too much alcohol or give up it at all, as it increases your risk of developing

Dementia

. 

Eat healthy food enriched with vitamins.

Proper nutrition will be a solution anyway, despite your health condition. Eat protein (such as oily fish, beans, pulses, eggs, or meat) to keep your strength up at least twice a week. Limit your sugar intake, look out for hidden salt, eat at least five portions of fruit and vegetables a day. Don't forget to drink 6–8 glasses of fluid (such as water, lower-fat milk, and sugar-free drinks) a day, which is especially essential for patients suffered from Dementia, as some medications and dementia-related illnesses can also make dehydration worse.
Sleep well. When sleep is restricted to less than seven hours, the brain has less time to clear beta-amyloid away, leading to toxic accumulation levels and raising the risk of developing Alzheimer's. That is why you should establish a proper sleep schedule to provide enough time to rest your organism.