A stroke occurs when blood stops flowing to the brain. Most often, this is due to blood clots or plaques forming, which become an obstacle to normal blood circulation. The most important ways you should follow to prevent a stroke:
No smoking and limiting alcohol;

Eat healthy food and drinks;

Lower your blood pressure;

Do exercise training regularly;

Control your heart rate;

Watch your cholesterol;

Pay attention if you are snoring.
From year to year, scientists study serious diseases associated with the cardiovascular system and the brain. Experts have concluded that patients can use some ways to prevent a stroke if they take care of their health. They also identified specific recommendations that must be followed to avoid the development of strokes. However, alas, many people pursuing absolute health at the beginning try to follow all the recommendations. Still, they stop working for their body's good at the slightest difficulty. In this article, we will take a closer look at the advice of experts to prevent serious diseases such as stroke.
7 Steps on how to Prevent a Stroke in Every Age
The main risk factors for stroke are genetic predisposition and advanced age. However, other reasons for a stroke include alcohol abuse, smoking, an unhealthy diet, and lack of physical activity.
Experts say that about 80% of strokes can be prevented if you focus on your habits and change your lifestyle in time.
Let's find out in detail how to avoid a stroke.
No Smoking And Limit Alcohol
Smoking causes the formation of blood clots, provoking plaques' appearance. Smoking cessation is an essential part of how to prevent stroke.
For advice on quitting smoking, visit a specialist. He may prescribe nicotine pills, patches, or drugs to help you quit smoking. Patients don't always succeed in quitting smoking in one go, so don't give up if you don't follow up immediately. Ultimately, you will be able to overcome your addiction to smoking and stop the approach of a stroke.
Control your alcohol intake
Experts say it is unnecessary to completely give up drinking alcohol, especially since a glass of white and red wine even helps reduce the risk of cognitive deterioration and dementia. However, you still need to rethink your drinking and begin to control it.
How to reduce the risk of stroke by controlling alcohol use:
Drink alcohol only in moderation.
If you want to drink wine, use a glass of wine no larger than 5 ounces and a glass of spirits no larger than 1.5 ounces.

Give preference to red wine.
Eat Healthy Food And Drinks
Another significant factor determining stroke risk is your diet. Proper nutrition will help you improve your health, including reducing the risk of stroke.
Recommendations regarding appropriate nutrition include the following items:
Eat fresh fruits and vegetables daily, greens, broccoli, Brussels sprouts, and greens. 

Choose lean proteins that are high in fiber.

Avoid trans and saturated fats. It can lead to clogging of your arteries;

Reduce your salt intake to a minimum;

Remove processed foods from your diet. They have too much salt in their composition, which can lead to hypertension.
Lower Your Blood Pressure
If the patient suffers from hypertension, this increases the likelihood of a stroke several times. Controlling blood pressure and lowering it as needed is the most significant contribution patients can make to stroke prevention. Experts say that ideally, the pressure should be at the level of 120/80. However, the norm for blood pressure values ​​is individual. For some patients, the standard may be 140/90. To understand what pressure is normal for you, you should visit a specialist and undergo an examination. Reduce the risk of stroke due to pressure reduction.
To get rid of hypertension, you should:
Reduce your salt intake to 1,500 milligrams per day (about half a teaspoon).

Avoid

foods high in cholesterol

, such as fast food, cheese products, ice cream etc.

Eat a daily serving of whole grains and low-fat dairy products, about 4-5 cups of fruits and vegetables, and eat one serving of fish every few days.

Engage in physical activity for at least half an hour daily.

Quit smoking.

Take blood pressure medications prescribed by your doctor.
Do Exercise Training Regularly
Physical activity helps patients lose weight, get rid of hypertension, and prevent stroke.
How to stop a stroke due to physical activities:
You should train at least five days a week to prevent cardiovascular diseases.

 
You can go to the gym, take long walks, and run as a workout.

If you have physical exercise as

stroke prevention

, get to the point when you have shortness of breath without having trouble talking. Also, try to take the stairs in alternation with using the elevator. 

If you can't find half an hour to devote to the exercises, try breaking up your workouts into several sets of 10-15 minutes twice a day.
Control Your Heart Rate
Strokes are often triggered by atrial fibrillation (AF), an irregular heartbeat. This condition occurs due to the thickening of the blood. AF in the heart creates a pool of blood in your heart that can clot. Atrial fibrillation occurs due to hypertension, plaque buildup, heart failure, and other causes.
If you are diagnosed with AF, see a specialist who will prescribe the necessary drugs and procedures or advise you to resort to surgery.
Watch The Cholesterol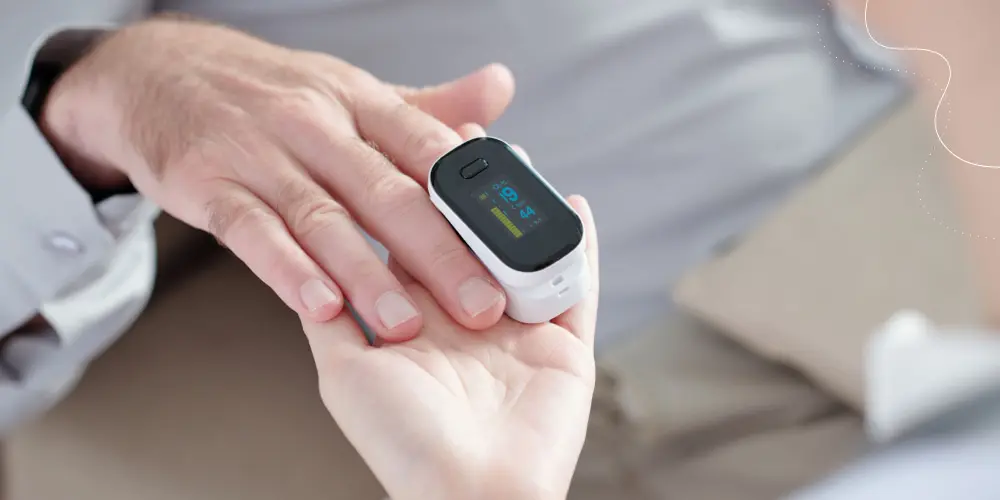 Too much cholesterol can lead to clogged arteries, heart attack, and even stroke. Therefore, every person, especially a patient at risk, must control their cholesterol level. Prompt control of cholesterol can help patients with the risk of strokes be prevented from this dangerous condition. Indicators and their meanings:
Total cholesterol: less than 200 mg/dl of blood;
LDL (bad) cholesterol: less than 100 mg/dl;
HDL (good) cholesterol: above 60 mg/dl.
Diet and exercise are essential to maintain normal cholesterol levels. If your cholesterol is not normal, see a specialist who can recommend medication.
Pay Attention If You Are Snoring
If you suffer from sleep snoring, ask your loved one to describe it. If your snoring is loud and chronic, it may indicate sleep apnea. This disorder is characterized in that it causes you to stop breathing hundreds of times a night.
Sleep apnea increases the risk of stroke because you don't get enough oxygen, raising your blood pressure.
Bottom Line 
A stroke is a dangerous condition that can lead to severe consequences. However, any patient can work on stroke prevention. To do this, you should have a healthy lifestyle, eliminate bad habits and follow the doctor's recommendations. If you are at risk and want to consult a doctor, visit our clinic's website. Call us at (214) 619-1910, and make an appointment.
We treat various neurological disorders such as:
Concussion;

Stroke;

Diabetic neuropathy;

Peripheral neuropathy;

Headaches and migraines;

Parkinson's disease;

Multiple sclerosis.
It is not a complete list we can help with; our neurologists deal with many diseases.
Go to our website to read more about our clinic. Check out the blog with many helpful articles about different diseases, their diagnosis, and treatment.
FAQs 
Can drinking water help prevent a stroke?
Yes, drinking enough water reduces the risk of stroke. According to Loma Linda University, drinking at least five glasses of water a day can reduce the risk of stroke by 53%.
At what age can you start taking care of how to prevent the risk of stroke?
Research suggests that the risk of having a stroke doubles every decade a person reaches the age of 55-85. However, this does not mean that there is no chance that a stroke can happen earlier. Starting to take care of your health to prevent a stroke is necessary from a young age, as sometimes a stroke occurs even in infants in the perinatal period.
How does a stroke happen?
A stroke occurs when a blood clot blocks blood and oxygen circulation to the brain. These blood clots form in areas where the arteries have been narrowed or blocked by plaque-fatty deposits.