A brain tumor is the appearance of abnormal cells in a person's brain that can grow over time. There are many types of brain tumors, such as:
Acoustic neuroma;

Astrocytoma;

Meningioma;

Craniopharyngioma;

Glioblastoma;

Oligodendroglioma;

Pineoblastoma.
Some of them are benign, and some are malignant. The worst type of brain tumor is cancer. Cancer is a malignant tumor. 
How fast a tumor grows depends on its type. At the same time, the tumor's location shows how it will affect the functions of the nervous system.
Treatment options for a tumor also depend on its type, size, and location. In fact, there are over 120 types of brain tumors. However, we will tell you about a few common types. If you don't feel well, contact a neurologist for advice.
In this article, we will talk about what tumors of the brain are, where they are located, and their characteristics.
Acoustic Neuroma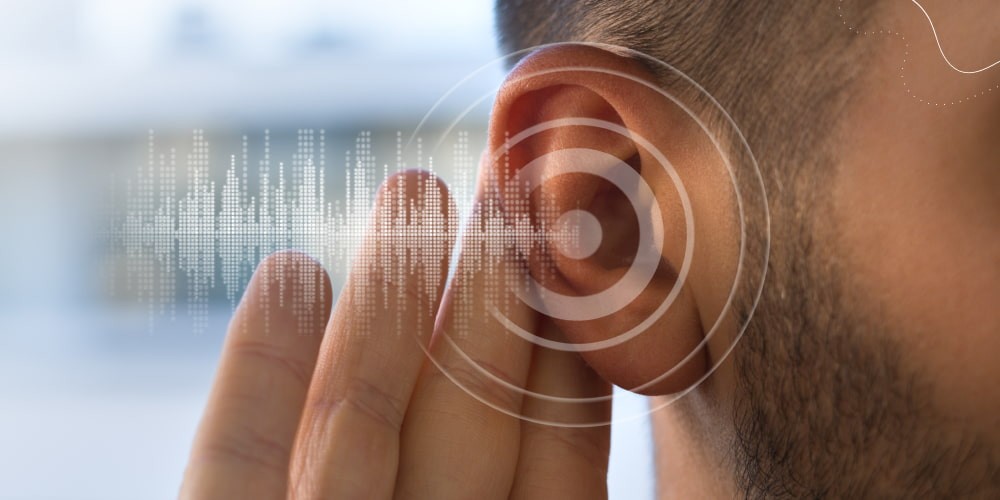 Acoustic neuroma is also known as vestibular schwannoma. It is a benign brain tumor and usually a slow-growing one. It forms on the main (vestibular) nerve, which runs from the inner ear to the brain. Branches of this nerve affect balance and hearing.
Age

. This type of tumor can begin at any age. However, such a problem can often appear from 30 to 60 years.

Symptoms

. Quite often, the symptoms of such a

brain tumor

are invisible in the early stages of the disease. However, over time, patients may notice hearing loss that occurs only on one side or is more pronounced on one side, ringing in the affected ear, and loss of balance while walking. Also, it can be dizziness, facial numbness, and muscle weakness.

General information

. Typically, such a tumor grows rather slowly. Rarely enough, patients are faced with the fact that such a tumor begins to grow too quickly and becomes large enough to put pressure on the brain and interfere with life. Although an acoustic neuroma usually grows slowly and is controlled by doctors, it can sometimes become large enough to be life-threatening. Among the possible causes, doctors note the problem of a gene on chromosome 22. Scientists have not yet

established

the cause of this disease at the gene level. It is also worth noting that this defective gene is inherited in type 2 neurofibromatosis.
Treatment

. Acoustic neuroma treatment includes regular monitoring, radiation, and surgical removal.
Astrocytoma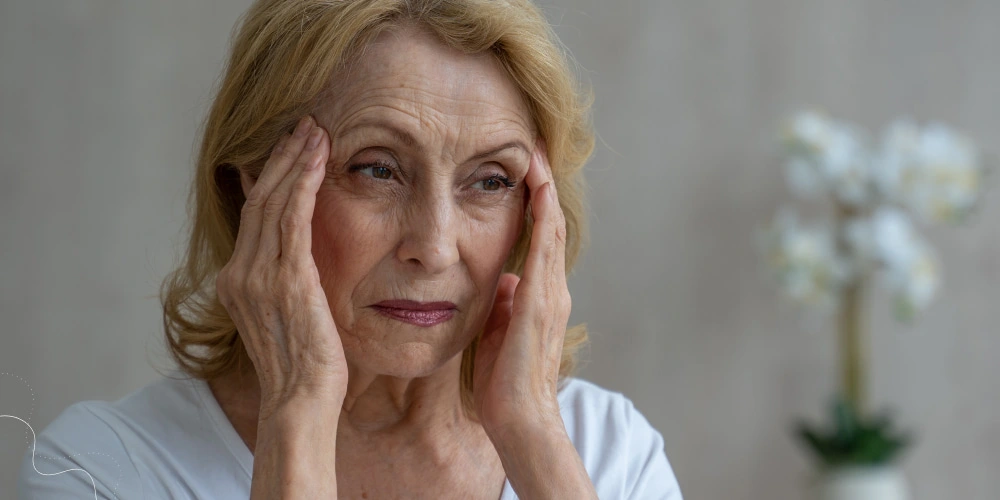 Astrocytoma is one of the types of brain cancer that appears in the brain or spinal cord. This problem starts in astrocytes. These cells are essential for the support of nerve cells.
Age

. Most often, this type of tumor appears in 40 years. However, it can happen at any age. In addition, with age, the likelihood of astrocytoma increases.

Symptoms

. Signs of this

type of brain cancer

depend on where it is located. If an astrocytoma occurs in the brain, the patient may experience headaches, nausea, and seizures. If this type of tumor originates in the spinal cord, patients may experience weakness and disability in the area affected by the tumor.
General information

. An astrocytoma can proceed both slowly and too quickly. Depending on how quickly cancer develops, it is possible to predict the further course of events and choose a treatment.

Treatment

. Treatment for astrocytoma includes surgery to remove the tumor, chemotherapy, radiation therapy, clinical trials, and supportive care.
Meningioma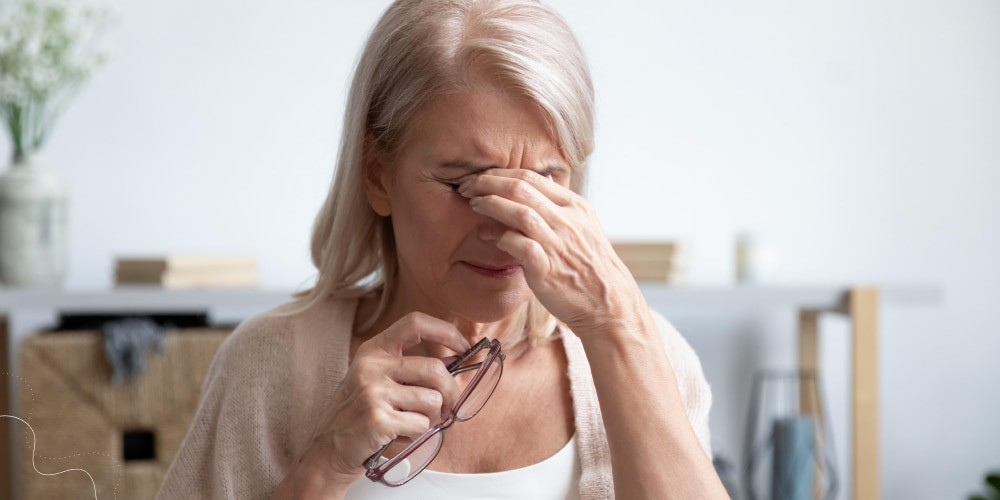 Meningioma is one of the most common types of brain tumors that patients experience. 
However, no one is immune from this disease. Let's find out the basic information that is associated with this disease.
Age

. It should also be said that most often, this type of tumor occurs in women of advanced age. 

Symptoms. Usually, such a tumor grows rather slowly, and patients do not feel symptoms. However, if the meningioma begins to act on the brain tissue, vessels, or nerves that are near it, patients may experience disability. Symptoms of this type of brain tumor usually appear slowly and may not be noticeable for a long time. However, if we talk about signs that may indicate this disease, we can distinguish visual impairment (double vision or blurring, headaches, especially if they are most intense in the morning, and hearing loss. Also, it can be tinnitus, memory loss, loss of smell, convulsions, and weakness in limbs.
General information

. Meningioma is another

type of brain tumor

that arises from the meninges. These membranes surround the brain and spinal cord. In fact, this is not a brain tumor, but it is also included in this list. This is due to the fact that a meningioma can compress the neighboring brain, as well as nerves and blood vessels.

Treatment

. Treatment for meningioma can be in the form of periodic consultations with a doctor to monitor the situation, surgery, and radiation therapy. If the tumor is only at an early stage, the neurosurgeon may schedule regular follow-ups to keep the situation under control. If the tumor has begun to grow, the patient may be scheduled for surgery. During it, part of the bone is removed from the skull to gain access to the tumor. After that, a part of the tumor is cut out. Another replaces the missing bone. After the operation, the patient undergoes measures to restore and test cognitive abilities. The patient may also be given radiation therapy. With it, parts of tumors are removed, especially where it is difficult to approach them, or there are critical objects nearby.
Craniopharyngioma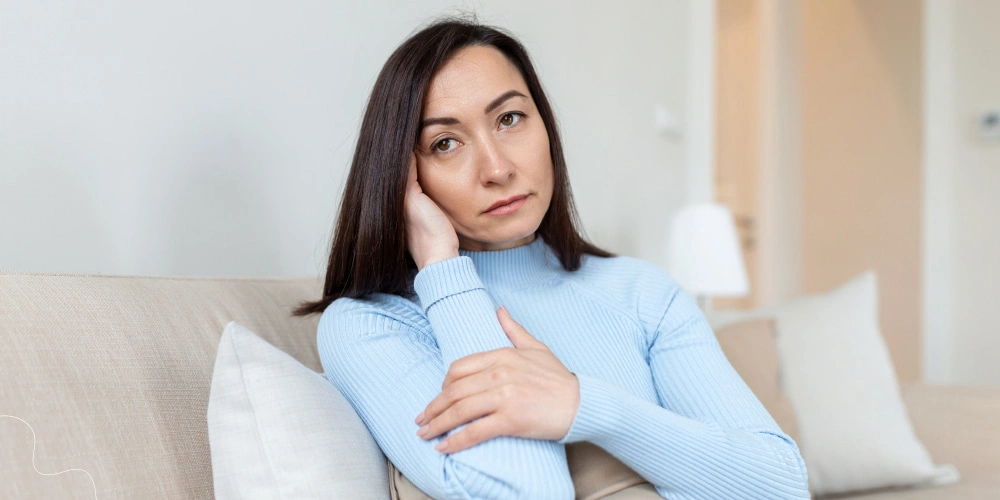 Craniopharyngioma is the next type of brain tumor. Such a tumor is not cancer and is considered benign.
Age

. Such a

benign brain tumor

can appear in patients at any age. However, it most often occurs in children and the elderly. 

Symptoms

. Symptoms include blurred vision, fatigue, frequent urination, and headaches. If a child has encountered this type of tumor, growth retardation may be found in him.

General information

. Craniopharyngioma originates near the pituitary gland, which is responsible for hormone production. This type of tumor grows quite slowly, but it can affect the functioning of the pituitary gland and other brain structures that are close to it.

Treatment

. Treatment for this type of tumor can be surgery, radiation, or chemotherapy. It is removed if the tumor can be completely cut out without negative consequences for the patient's life. If it is located in a dangerous place or is difficult to access, it is partially removed, and other treatment methods are used. The patient may also be prescribed radiation therapy, brachytherapy, and chemotherapy. In the latter case, the patient is prescribed special chemicals to destroy cancer cells. In addition, people with this type of tumor may be offered clinical trials during which the latest technologies and drugs will be tested. This method has its risks, but it can also be effective.
Glioblastoma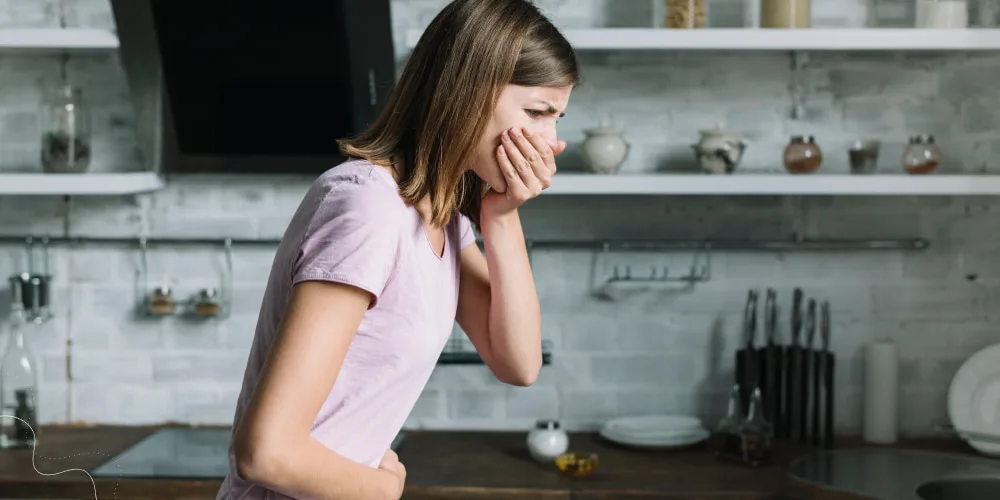 Glioblastoma, unfortunately, is an aggressive type of cancer. It can appear both in the brain and in the spinal cord. 
Age

. This type of tumor can appear at any age but is more common in older people. Causes of glioblastoma include headache, nausea, vomiting, and seizures.

Symptoms

. Symptoms of this type of tumor depend on its size, location in the brain, and growth rate. Signs that may indicate the presence of glioma are headache, nausea or vomiting, and confusion. Also, deterioration of the work and functions of the brain, memory loss, personality changes, irritability, loss of balance, urinary incontinence, vision problems, and seizures.

General information

. This type of tumor originates from cells called astrocytes. These cells support nerve cells. Glioblastoma is very difficult to treat, and sometimes treatment does not work. However, timely detection of such a tumor helps slow its progression and improve the patient's condition.

Treatment

. Such a

type of cancer

is very difficult to treat and often fails. Treatment. As a treatment, the patient may be recommended surgery to remove glioblastoma. However, because this type of tumor grows into normal brain tissue, sometimes doctors cannot completely remove it. Therefore, the patient may be prescribed radiation, or chemotherapy after the operation. Also another treatment for such a tumor may be tumor field therapy (TTF). This method consists in applying adhesive pads to the scalp. It helps the tumor cells multiply. Other treatment options include targeted drug therapy, clinical trials, and supportive care when the condition worsens.
Oligodendroglioma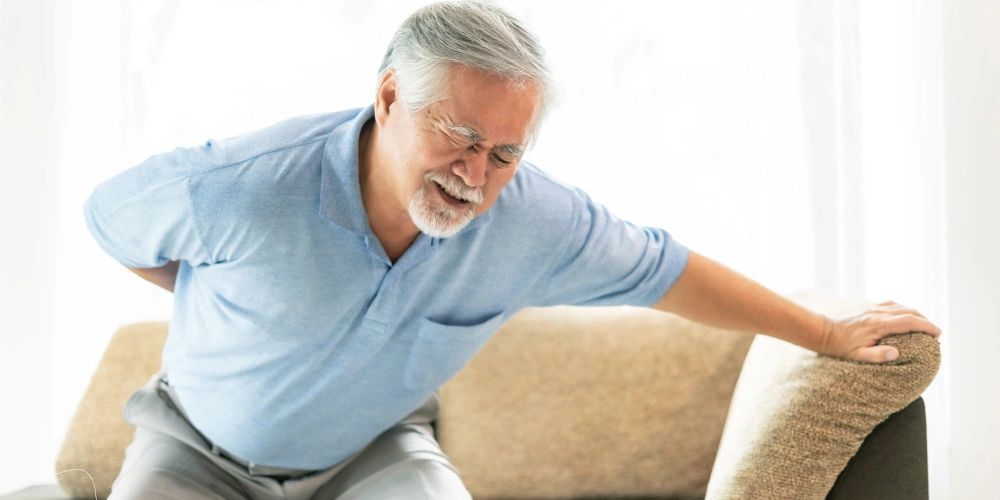 This type of tumor occurs in the brain or spinal cord. It is formed by brain cells producing a substance that protects nerve cells.
Age

. A similar disease can occur at any age, but older patients are more likely to experience it. 

Symptoms

. Symptoms of oligodendroglioma include headaches and seizures. Also, patients may notice weakness in those parts of the body controlled by nerve cells that were affected by the tumor.

General information

. Oligodendrogliomas typically appear in the white matter and cerebral cortex. However, they can appear anywhere in the

CNS

. There are several stages of oligodendroglioma, the last of which are malignant. The success and possibility of treatment depend on the examination results and the disease stage.

Treatment

. The usual treatment for this tumor is surgery to remove it. If the oligodendroglioma recurs, doctors may prescribe additional procedures to fight it. Complementary treatments include chemotherapy, radiation therapy, and supportive care that aims to improve the patient's well-being. Also, patients with this type of tumor can try to participate in clinical trials. It is a rather risky move. However, it can help treat the tumor.
Pineoblastoma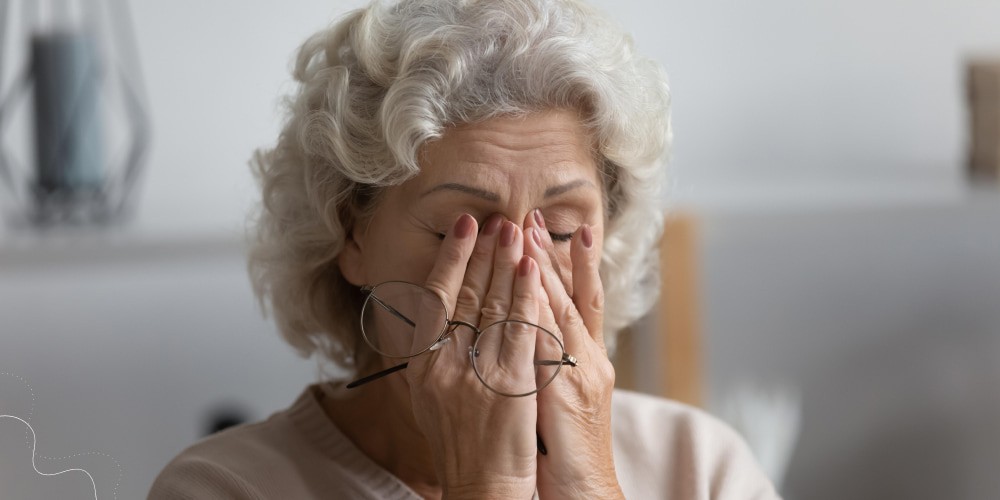 It is another type of cancer in the brain that starts in the pineal gland of the brain. This gland is located in the center of the brain, and its main purpose is to produce melatonin. 
Age

. Pineoblastoma can appear in patients at any age. However, young children are most often affected. 

Symptoms

. Among the main symptoms, patients note headaches, drowsiness, and changes in eye movement. 

General information

. Typically, such a tumor begins as an overgrowth of cells in the pineal gland. Cells grow fast enough and can begin to penetrate healthy tissues of the body and destroy them.

Treatment

. Treatment may be surgery to reduce the amount of fluid or remove the tumor. Also, the patient may be prescribed radiation, chemotherapy, radiosurgery, and clinical trials.
Bottom Line 
Thus, we have considered a number of brain tumors. Some of them are malignant; some are benign. If patients have a malignant brain tumor, it is cancer. And also, some brain tumor types develop outside the brain and spread to it, while others appear directly in the brain. In most cases, doctors suggest surgery to remove the tumor, followed by chemotherapy and other procedures. A brain tumor is certainly a serious and dangerous disease. However, with timely access to a doctor, the patient can cure the disease or alleviate the condition. 
If you feel unwell, see a neurologist. We advise you to come for a consultation at our clinic Lone Star Neurology. We employ highly qualified specialists who help patients detect and treat all neurological diseases. Make an appointment with a doctor right now by phone: 214-619-1910.
FAQs 
What are the first warning signs of a brain tumor?
You should immediately consult a doctor if you have frequent headaches, nausea, and vomiting for no reason, blurred vision, numbness of the limbs, or loss of balance. These signs may indicate the appearance of a brain tumor.
How many types of brain tumors are there?
There are more than 120 different types of tumors and cysts in the brain. All these types of tumors differ in the place of their occurrence, the cells of which they are composed, as well as their complexity. Some of these tumors may be benign, and some malignant.
How serious is a brain tumor?
Brain tumors are quite dangerous, as they can put pressure on healthy areas of the brain or grow in them. Some types of tumors can be malignant and seriously disrupt a person's life, depriving him of vision, hearing, and the ability to walk or move his limbs.
Can you survive a brain tumor?
On average, a patient with a brain tumor lives in 36% of cases for five years. In comparison, ten years of life after the onset of brain cancer occurs in 31% of cases. The chance of cure and survival for a brain tumor depends on its location, size, and stage at which it was discovered.
How long is brain tumor surgery?
Surgery to remove a brain tumor can take 3 to 5 hours if the patient needs a simple craniotomy. If a craniotomy is performed while awake, it may take about 5-7 hours. However, a large amount of time takes up postoperative time, which is necessary for the restoration of neuronal functions.