Myelin is a special substance that covers neurons and serves as an electrically insulating sheath, or rather a group of substances since the composition of myelin varies in different parts of the body, but lipids and proteins are always the basis with a significant predominance of the former.
The destruction of the myelin sheath leads to disruption of normal electrochemical reactions and connections. Demyelinating diseases (multiple sclerosis, amyotrophy, etc.), in which, due to autoimmune or hereditary factors, the disintegration of the neuronal membranes begins, are severe and are manifested by gross imbalances in balance and coordination, progressive loss of memory, speech, etc.
Osmotic syndrome ("central pontine myelinolysis") is a rare disease caused (among other reasons) by electrolyte imbalance, primarily sodium. Synonymous names are associated with the predominant localization of the process: it is mainly affected by the Varoliev bridge – one of the posterior parts of the brain. The disease can manifest itself at any age.
The first description of this syndrome by Adams et al. in 1959 (then it was called central pontine myelinolysis) was carried out on a population of patients with chronic alcoholism; the latter is the most common cause. Since then, other causes of ODS associated with the rapid correction of electrolyte disturbances have been identified:
chronic alcoholism;

chronic exhaustion;

transplant recipients.
Causes and symptoms of
central pontine
myelinolysis
Causes
Osmotic demyelination syndrome is a polyetiological pathology, and several factors are involved in its development. It should be admitted that not all of them are currently known and sufficiently studied, but the role of sodium ions has been proven. 
The syndrome was originally discovered and described for cases of severe sodium deficiency in the blood (

hyponatremia

): intense and too rapid correction can lead to the destruction of myelin, for example, by the administration of a hypertonic solution.

Later, a connection was established between osmotic demyelination with: 
alcoholism; 

exhaustion; 

dehydration; 

various eating disorders (anorexia, bulimia); 

renal or hepatic failure;

systemic autoimmune and endocrine diseases;

viral infections, etc.
Symptoms and differential diagnosis
The clinical picture of osmotic demyelination syndrome is so dependent on individual conditions and factors that it is almost impossible to identify a typical symptom complex. 
In different cases, paresis and paralysis are noted (up to pseudocoma, when motor activity is completely blocked); 

the phenomenon of epilepsy and parkinsonism;

visual impairment (for example, field loss);

coordination of movements;

speech;

the psyche. 
Some authors emphasize the paradoxical independence of the clinical severity of the syndrome (and the level of mortality) from the scale of demyelination.
The main method for differential diagnosis of osmotic demyelination syndrome is tomographic imaging – computed x-ray or magnetic resonance imaging. MRI in this case is considered a more informative method in comparison with CT. Areas of reduced density are identified, and they can remain for some time after the patient's clinical recovery.
Clinical presentation of
osmotic demyelination syndrome
Clinically, osmotic demyelination syndrome occurs in two phases. The first phase is the onset of electrolyte disturbances, while encephalopathy is observed in patients. After a quick correction of these disorders, the patient becomes better for a while, however, after 2-3 days, there is a progression to classic ODS. With a lesion of the bridge, the main clinical signs include:
spastic tetraparesis;

pseudobulbar syndrome;

change in the level of consciousness;

paresis of the facial muscles;
Radiographic features 
On CT, myelinolysis foci appear as hypodense areas in the lower part of the pons. However, from the artifacts in the posterior fossa, interpretation of the CT picture is difficult, so MRI is the method of choice.
Early changes are visible on the DWI as diffusion restriction areas at the bottom of the bridge. This symptom of osmotic demyelination syndrome is observed in the first 24 hours after the onset of tetraparesis. The same area is hyperintense on T2-WI and hypointense on T1-WI. Changes in T1- and T2-WI can develop within 2 weeks. The affected area has a characteristic "trident" appearance. In some cases, the accumulation of contrast agents is characteristic, similar to the acute phase of multiple sclerosis. Peripheral fibers (ventrolateral longitudinal) remain intact.
Similar changes will be observed during localization in other areas of the GM: basal ganglia, midbrain, subcortical white matter.
Treatment and prognosis of
osmotic demyelination syndrome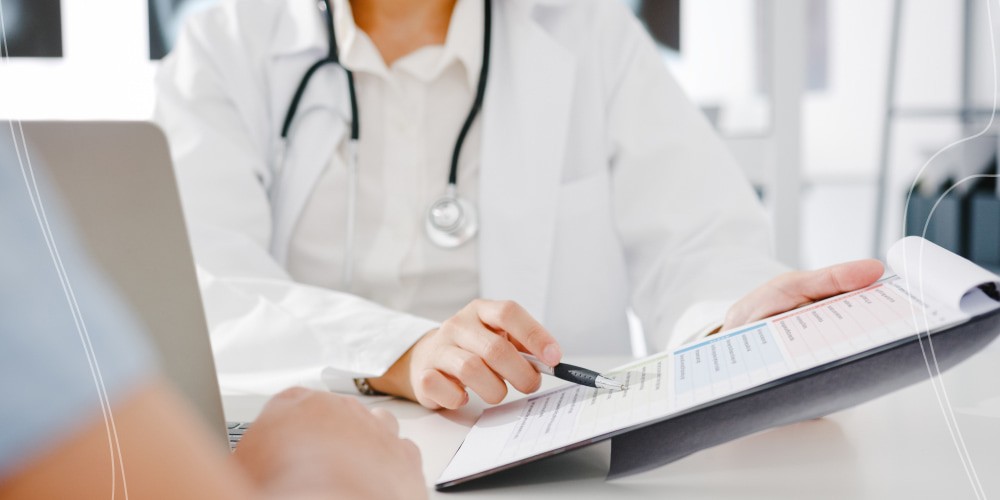 Treatment
The issue of therapy for osmotic demyelination syndrome is currently open and urgent. The problem is still far from being solved. In some cases, according to publications in the specialist literature, large doses of corticosteroid hormones are effective, but in others, they are not effective. Great importance is attached to the restoration of a normal electrolyte balance (sometimes this is enough for a complete recovery), special care, control, and symptomatic treatment of possible complications, in particular, from the psyche.
In general, intensive research continues on demyelinating diseases, including central bridge myelinolysis; there is a reason to believe that with the study of all etiopathogenetic factors and mechanisms, effective ways will be found to restore the myelin sheaths.
Prognosis
Outcome options:
Full recovery is possible.

Minimal neurological deficit:
– Impaired memory, cognitive functions;
– Ataxia, muscle spasticity, diplopia.
May progress to development:
– Spastic quadriparesis
– Syndrome of "locked person" with possible progression to coma, death
Variable behavioral and psychiatric, movement disorders, convulsive syndrome, depression, polyradiculopathy, and neuropathy
Often there are "comorbid" conditions, which worsen the prognosis.

Mortality from 6 to 90%.