Obstructive Sleep Apnea Syndrome (OSA) is a condition when during sleep a respiratory arrest occurs, after which the sleeping person snores loudly, sometimes tossing and turning, and then starts breathing again.
In patients at risk of developing OSA, the nasopharynx and/or oropharynx partially or completely overlaps during sleep. Obstructive sleep apnea occurs when breathing decreases, even if it does not stop completely.
The prevalence of OSA in adults is 2–9%, but the disease is poorly recognized and rarely diagnosed even when the patient is symptomatic. In men, OSA occurs 4 times more often, in obese people (body mass index [BMI]> 30) – 7 times more often. Severe OSA (apnea-hypopnea index (AHI) more than 30 / hour) increases the risk of death in middle-aged men.
Obstructive sleep apnea is a leading cause of excessive daytime sleepiness (sometimes called awakening sleepiness), an increased risk of car accidents, job loss, and sexual dysfunction. Relationships with bed partners, roommates/housemates can also deteriorate, as OSA symptoms can negatively affect their sleep.
Long-term cardiovascular complications of advanced OSA include poorly controlled hypertension, heart failure and atrial fibrillation (even after catheter ablation), and other arrhythmias. OSA also increases the risk of non-alcoholic steatohepatitis, probably due to repeated nocturnal hypoxia.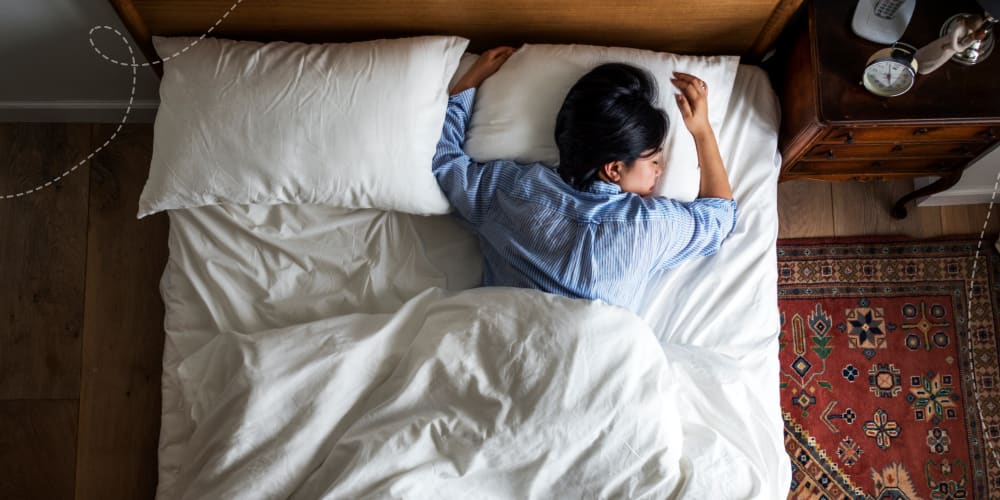 Apnea syndrome
causes and symptoms
To cure a disease, you must first define it.
1. Apnea syndrome causes:
Weakness of the tone of the muscles of the pharynx, as a result of which, during sleep, the airways collapse with a violation of their air permeability;

Developmental abnormalities leading to a narrow airway (e.g., small mandible, large tongue);

Anatomical defects at the level of the nose and throat (polyps, the curvature of the nasal septum, enlargement of the tonsils, adenoids, pathological growth of the nasopharyngeal tonsil, tumor formations);

Obesity;

Endocrine diseases: for example, hypothyroidism (causes swelling of the pharyngeal structures), acromegaly, all of which interfere with the normal passage of air through the respiratory tract;

Neurological diseases leading to a decrease in muscle tone (strokes – acute disturbance of cerebral circulation with the death of a portion of brain tissue; myopathy, myodystrophy);

Violation of the tone of the muscles of the pharynx due to the influence of alcohol, certain drugs (hypnotics, tranquilizers);

Chronic obstructive pulmonary disease – characterized by a narrowing of the airways and a violation of their air permeability (bronchial asthma, chronic obstructive pulmonary disease);

Smoking;

Allergy.
2. Apnea syndrome symptoms:
Restless sleep, excessive motor activity is present in a dream (often turning from side to side);

Lack of vigor after sleep, there is a feeling of morning fatigue and weakness after waking up;

Sleepiness during the day, tendency to fall asleep during breaks from work, while driving;

Morning headaches;

Increased arterial (blood) pressure (mainly at night and in the morning);

Frequent urination at night (more than 2 times per night);

Decreased potency;

Depression, irritability, decreased concentration, and memory;

Rapid heartbeat (tachycardia), heart rhythm disturbances – arrhythmias.

Diagnostic criteria include daytime and nighttime symptoms and sleep monitoring with> 5 episodes of hypopnea and/or apnea per hour if symptoms are present or ≥ 15 episodes per hour if they are not. To be diagnosed, a patient must have at least 1 of the following symptoms:
Daytime sleepiness, episodes of accidental falling asleep, sleep after which the person feels overwhelmed, fatigue, or difficulty maintaining normal sleep;

Episodes of awakening, accompanied by holding the breath, difficulty breathing, choking;

Loud snoring and/or respiratory arrest during sleep as reported by the patient's relatives.
When making a diagnosis of obstructive sleep apnea, it is necessary to communicate with the patient's relatives or roommates. The differential diagnosis of daytime sleepiness is represented by various diseases and includes:
Decreased duration and quality of night sleep with poor sleep hygiene;

Sedation or altered mental status with medication, chronic illness, metabolic disorders, drug therapy;

Depression;

Alcoholism and drug addiction;

Narcolepsy.
Other primary sleep disorders (periodic limb movements during sleep, restless legs syndrome)
In the following categories of patients, it is necessary to collect an anamnesis carefully:
Age around 65 or older;

Complaining of daytime tiredness, sleepiness, or difficulty falling asleep;

Overweight;

Poorly controlled hypertension, atrial fibrillation or other arrhythmias, heart failure (which can cause obstructive sleep

apnea syndrome

), stroke, or diabetes.
Sleep apnea studies
An area of ​​continuing interest is studies that classify patients into clinical groups based on symptomatology and comorbidities, as they lead to individualized approaches to the management of OSA.
An objective examination should aim to identify nasal obstruction, hypertrophy of the palatine tonsils, structural features of the pharynx, and clinical manifestations of hypothyroidism and acromegaly.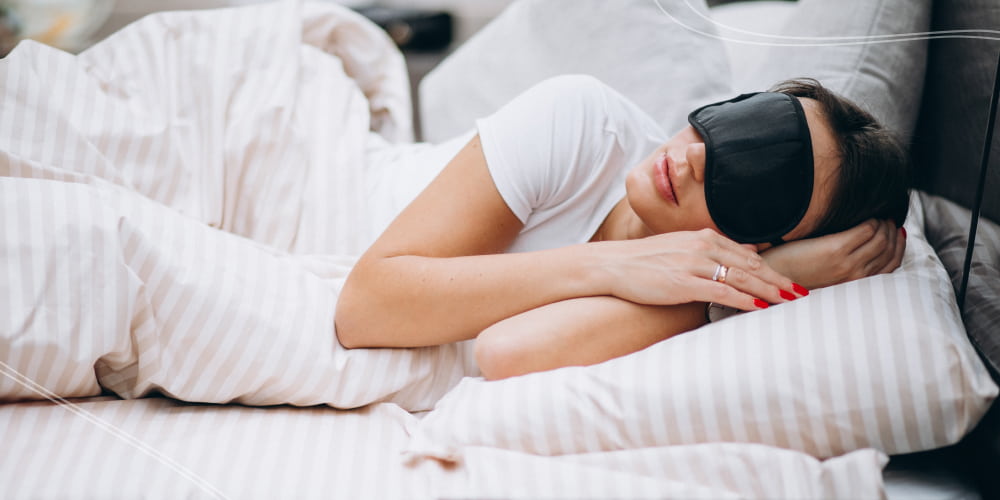 Obstructive
sleep apnea
diagnostic tools
Increasingly, portable diagnostic tools (home sleep testing) are being used to diagnose obstructive sleep apnea. 
Portable monitors can measure heart rate, pulse oximetry, effort, position, and nasal breathing to objectively assess respiratory distress during sleep self-assessment, thereby determining AHI / IDN.

Portable diagnostic tools are often used in conjunction with questionnaires (e.g.

STOP-Bang, Berlin Questionnaire

) to calculate patient risk (sensitivity and specificity of the test depend on the likelihood of having the disease before the test).

When portable instruments are used, comorbid sleep disorders (e.g. restless legs syndrome) are not excluded.

Follow-up polysomnography may be required to determine AHI / IDN values ​​at different stages of sleep and with changes in body position, especially when considering surgery or therapy other than positive airway pressure.
Polysomnography is the best technique for confirming the diagnosis of obstructive sleep apnea and quantifying the severity of OSA. 
Polysomnography includes continuous measurement of respiratory efforts using plethysmography, airflow (nasal and oral) using special sensors, oxygen saturation by oximetry, sleep architectonics based on EEG data, as well as electromyography of the chin (for hypotension), and electrooculography to register rapid movements eye. Polysomnography allows you to identify sleep phases and establish the duration of periods of apnea-hypopnea.

During the study of

obstructive sleep

apnea, video surveillance is carried out, and an ECG is recorded, making it possible to identify episodes of rhythm disturbances against the background of apnea.

Also, the muscular activity of the limbs is monitored (to identify the causes of non-respiratory awakening, for example, restless legs syndrome and periodic limb movement syndrome) and body position (apnea occurs only in the supine position).
There is an apnea / hypopnea index (respiratory distress index) reflecting the average number of all respiratory events per hour of sleep.
The Apnea-Hypopnea Index (AHI), defined as the ratio of the total number of episodes of apnea and hypopnea during sleep to the number of hours of sleep, is a general summary measure used to describe respiratory disorders during sleep. AHI values ​​can be calculated for different stages of sleep.

The Respiratory Failure Index, a similar indicator of the AHI, describes a series of episodes of certain short-term awakenings associated with difficulty breathing (so-called respiratory effort awakenings, RERA), plus the number of episodes of apnea and hypopnea per hour of sleep.

The Awakening Index (AI), the number of awakenings per hour of sleep, can be calculated using EEG monitoring. The awakening index can correlate with the apnea-hypopnea index or the respiratory failure index. But in 20% of cases, apnea and desaturation are not accompanied by awakenings, or there are other reasons for awakenings.
If the apnea-hypopnea index is> 5, it is necessary to diagnose obstructive sleep apnea; with AHI> 15, moderate apnea is diagnosed,> 30 – severe. Loud snoring heard in the adjoining room is 10 times more likely to have an Apnea-Hypopnea Index> 5. Awakening Index and Respiratory Distress Index have only a moderate correlation with the patient's symptoms.
Obstructive sleep
apnea syndrome treatment and forecast
Treatment
Elimination of risk factors;

CPAP therapy or oral aids;

Surgery or neurostimulation (for anatomical abnormalities or diseases that do not respond to the use of devices).
Treatment is selected on an individual basis and depends on the severity of the disease. The goal of OSA treatment is to reduce the number of episodes of hypoxia and sleep fragmentation. The criterion for the treatment effectiveness is the disappearance of symptoms and a decrease in AHI below the threshold value (10 per hour). Treatment is aimed at eliminating risk factors and directly at OSA. Specific treatment for OSA includes continuous positive pressure therapy, oral appliances, and surgical techniques.
Complementary therapies are commonly used, although their value as first-line therapy for obstructive sleep apnea has not been proven:
Modafinil is used to eliminate residual sleepiness in patients with

obstructive sleep

apnea against the background of effective CPAP therapy;

Oxygen therapy improves blood oxygenation, but its positive clinical effect is difficult to predict. In addition, in some patients, oxygen therapy can lead to the development of respiratory acidosis and headaches in the morning;

Many drugs have been tried (tricyclic antidepressants, theophylline, dronabinol, a combination of atomoxetine plus oxybutynin), but they are not recommended for routine use due to low efficacy, low therapeutic index, or lack of replication of results;

The use of over-the-counter nasal dilators and throat sprays in snoring patients is not well understood;

Laser uvulopalatoplasty, uvular splints, and radiofrequency ablation are available treatments for loud snoring in patients without

obstructive sleep

apnea. Although these procedures can temporarily reduce the volume of snoring, the effectiveness diminishes for several months to several years.
Forecast
When effective treatment is prescribed, the prognosis of obstructive sleep apnea is favorable.
Untreated or unrecognized obstructive sleep

apnea syndrome

can lead to cognitive impairment as a result of insomnia, which in turn can lead to serious injury or death due to accidents, especially car accidents.

Patients who experience drowsiness should avoid driving a car, handling heavy equipment, and other types of work in which accidental falling asleep can be dangerous.

Side effects of sleepiness include disability and sexual dysfunction.

In addition, perioperative complications, including cardiac arrest, have previously been associated with

obstructive sleep

apnea, which may result from anesthetic-induced airway obstruction following extubation. 
Therefore, before performing any surgery, patients should report the diagnosis to their anesthesiologist and be provided with a constant positive airway pressure during the use of preoperative drugs and the recovery period.
FAQ
How is obstructive sleep apnea syndrome treated?
Obstructive sleep apnea syndrome is a disease that is based on the closure of the upper airways due to a decrease in the tone of their soft tissues. The optimal method of treatment today is CPAP therapy, which does not involve surgical intervention.
Why do you wake up at night from lack of air?
This is the first and main cause of suffocation and shortness of breath. It is short-term repeated choking at night that is the first symptom of apnea. The flow of air during breathing is periodically blocked by the soft tissues of the pharynx since the muscles serving to support its relaxation during sleep.
Apnea is a disorder in which breathing stops repeatedly during sleep. It can last from 10 seconds to three minutes. Recent studies have shown that 20% of men and 9% of women between the ages of 30 and 60 do not know they have sleep apnea.
How to get rid of sleep apnea?
To eliminate mild apnea, it is usually enough to lose weight and not sleep on your back. If you regularly drink alcohol in the evenings, it is sometimes enough to give up alcohol. If nasal breathing is severely disturbed, surgery may be necessary.
Can sleep apnea be cured?
Sleep apnea deaths per year are as follows: The American Sleep Apnea Association estimates that 38,000 people in the United States die each year from heart disease, of which sleep apnea is a complicating factor.