The human body is able to adapt to almost any changes in its environment. We can survive during extreme cold. Our bodies can adapt to the unbearable heat. Also, our bodies can live for some time without energy. But even despite such strong advantages, our organisms still have many disadvantages.
One of these disadvantages is a severe failure that can occur in the body. For example, we may be subject to mental or neurological illnesses. Such ailments can greatly affect a person's daily routine. Also, a person's life changes completely and can be more complex.
But some of the diseases can be cured. To do this, you need to seek help from a specialist. Unfortunately, neurological and psychiatric diseases are often confused. This is due to the similarity of symptoms and the close connection of diseases.
In our article, we will show you the common features of neurological and mental diseases. We will also present the difference between mental illness and neurological disorders. And we will provide you with some practical tips for your health.
What are Neurological Disorders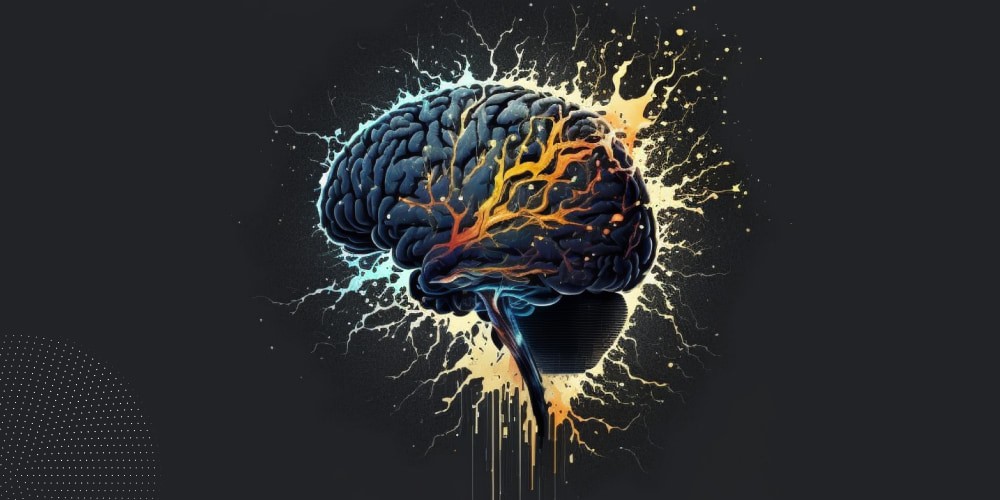 Neurological disorders are diseases associated with the functioning of the nervous system. The nervous system is a complex network of nerve cells and tissues that controls the entire body. It handles how we think, feel, move and react to the world around us.
Neurological disorders can occur due to problems with the nerves. It also can occur because of problems with the tissues that surround the nerves. A variety of factors can cause them, including:
Birth defects.

Injury.

Infection.

Nutritional deficiencies.

Disease.
Some examples of neurological disorders:
Myelopathy. It is a disease that occurs due to damage or lack of vitamin B12. This can lead to nerve and muscle problems.
Epilepsy. This is a serious neurological disorder. It's characterized by: unpredictable attacks of epileptic activity in the brain. This can lead to cramps, aches and other symptoms.
Myelitis is a disease that occurs due to damage or destruction of nerve cells. This can lead to problems with movement, speech, and feelings.
Alzheimer's disease is a chronic neurological disorder. It leads to the gradual deterioration of memory and other brain functions.
Neurological disorders can be difficult to diagnose and treat. But there are a variety of ways to help, including:
Medication.

Rehabilitation.

Psychological help.
It is important to receive regular medical supervision. Also, take recommended medications if you have a neurological disorder. It is also essential to eat right, exercise regularly, and take care of your physical and emotional health. If necessary, you should contact a specialist for help.
What are Mental (Psychiatric) Disorders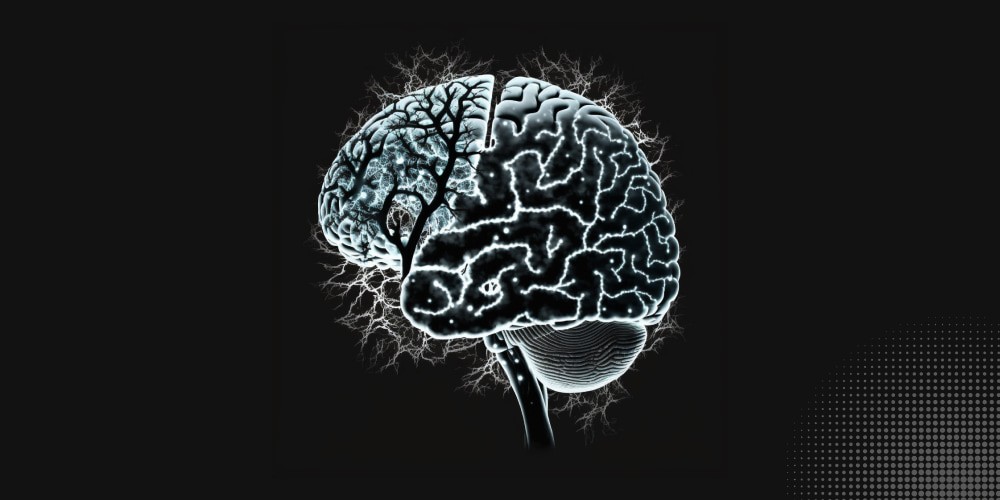 To differentiate mental disorders and neurological diseases, let's consider mental problems. Mental disorders are illnesses that change how a person:
Feels.

Thinks.

Behaves.

Relates to the world around them.
They can occur due to a variety of reasons. They include genetic factors, stress, injury, illness, and certain medications.
Mental disorders include various illnesses, such as:
Depression.

Autism.

Anxiety

and others.
They can manifest in different ways. But common symptoms are changes in mood, feelings, thinking and behavior.
If someone has a mental disorder, they may:
Feel very ill.

Have problems with thinking and memory.

Have difficulty communicating and interacting with other people.

Have problems with sleep, appetite, and weight.

Experience physical symptoms such as headache or other pain.

Change their behavior.
Psychiatric disorders can be severe and need medical attention. But with the right treatment, people with mental disorders and neurological diseases can lead fulfilling lives. The therapy includes medication, psychotherapy, and other therapies. It is important to seek help if you or someone close to you has symptoms of a mental disorder.
The Common Thread
Psychiatric and neurological disorders are two distinct categories of medical conditions. But they share a common thread that binds them together.
Researchers have begun to unlock the mysteries of how they interact. Now they are providing new insight into how we can better diagnose and treat both mental illness and neurological disorders. Let's take a look at this important connection.
There is a deep connection between them that only now people understand in greater detail. But these two groups of conditions may appear to be unrelated.
This connection is possible due to technological advancements such as Magnetic Resonance Imaging (MRI) scans. It allows us to "see" into the brain more clearly than ever before. Researchers have discovered that disturbances cause many mental illnesses. It happens in the neurological pathways within the nervous system.
Individuals with epilepsy have an increased risk of developing depression or anxiety disorders. It's due to disruptions in their neuronal circuitry caused by seizures. And individuals with TBI or MS may also experience changes in their mood or behavior. It's a result of changes in their neural networks.  
The Impact on Diagnosis & Treatment 
These findings have significant implications for the diagnosis and treatment of:
Mental illness.

Neurological disorders.
Treating underlying neurological issues can help improve symptoms of mental illnesses like:
Depression.

Anxiety disorder.
Doctors need to take into account any potential neurological issues. It's important when diagnosing mental illnesses. This way, they can provide more tailored treatments accordingly. Finally, understanding this common thread helps physicians provide better care for patients.
Difference Between Psychiatric and Neurological Disorders
Psychiatric and neurological disorders are two types of mental health conditions. They can significantly impact a person's thoughts, behaviors, and functioning. There is some overlap between these two types of disorders. But there are also important differences to understand.
Causes

One key difference between

mental disorders and neurological diseases

is their underlying causes.

Psychiatric disorders appear because of a combination of:

Genetic.

Environmental.

Social factors.

Neurological disorders are typically caused by structural or functional abnormalities. It all happens in the brain or nervous system.

For example, depression may appear by a combination of:

Genetics.

Stress.

Negative life experiences.

But sclerosis can occur because of damage to the myelin sheath.

Diagnose and treatment

Another difference between mental health and neurology is the way they illnesses are:

Psychiatrists are typically responsible for diagnosing and treating psychiatric disorders. 

They may use a variety of methods. It includes interviews, questionnaires, and physical exams. 

This way, they gather information about a person's symptoms and make a diagnosis. 

Neurologists may use similar methods to diagnose neurological conditions. 

But they may also use imaging techniques. They are CT scans or MRIs. They help get a more detailed look at the brain and nervous system.

Prevalence and impact

There are some differences in the prevalence and impact of

psychiatric and neurological disorders. 

Psychiatric disorders are more common than neurological disorders. The statistics show that approximately one in five adults in the United States experience a psychiatric disorder in any given year. 

Neurological disorders are less common. An estimated 5% of adults in the United States experience a neurological disorder. 

But neurological disorders can often have more severe and long-lasting effects. It's because they can affect a person's physical functioning and ability to do daily tasks.
There are some similarities between mental disorders and neurological diseases. But there are also vital differences to understand. Psychiatric disorders are mental health conditions characterized by abnormal thoughts, behaviors, and emotions. And they are typically treated with a combination of medications and therapy. 
Neurological disorders, on the other hand, are conditions that affect the functioning of the nervous system and are often treated with medications, surgeries, and other medical procedures. Understanding these differences can help to ensure that individuals receive the appropriate diagnosis and treatment for their specific condition.
When Should I Consult a Doctor?
You don't have to wait for the strongest changes in your body to go to the doctor for a consultation. In fact, it only takes a few changes in your body and mindset to make a visit to a doctor relevant. If you notice any symptoms of neurological or mental illness, consult a doctor.
Getting help in time can improve your condition and influence your good outcome. Besides, if you treat your disease on time, you can save more money on medicines.
Bottom Line 
Psychiatric and neurological disorders are both complex conditions. They can affect a person's quality of life. Mental illnesses result from chemical imbalances in the brain. But neurological disorders appear due to physical damage to the nervous system.
Treatment for both types of disorders varies depending on the individual case. But psychological therapies and medications may be used. They help manage symptoms of mental illness. And surgery or rehabilitation therapy is great for certain cases of neurological disorders.
It is important to seek professional medical advice. It helps determine an accurate diagnosis and appropriate treatment plan. You can find the best course of action for your specific needs. But for this, understanding the difference between mental disorders and neurological diseases is critical.  
FAQs 
Is depression a neurological or psychiatric disorder?
Depression is a mental illness and only a psychiatrist can diagnose it. Neurologists may be able to diagnose depression in some cases. But they are not the primary healthcare providers for mental health issues.
Do neurologists treat depression?
No, neurologists specialize in treating disorders of the nervous system. They do not generally treat mental illnesses such as depression. Depression is usually treated by a psychiatrist or psychologist.
Can a neurologist detect mental illness?
No, a neurologist cannot detect mental illnesses. A neurologist specializes in diagnosing and treating neurological disorders such as:
Epilepsy.

Sclerosis.

Stroke.

Parkinson's disease.
Can neurological disorders cause mental illness?
Yes, people with sclerosis often experience depression. Certain types of dementia can cause confusion, mood swings. And other neurological disorders can cause symptoms of mental illnesses.
Why is it important to treat neurological disorders?
It's vital because they can have a significant impact on a person's functioning and life. Neurological disorders can cause a range of symptoms. They include muscle weakness, tremors, difficulty speaking or swallowing. And also changes in sensation or perception. They can significantly impair a person's ability to perform daily activities.
Why is it important to cure mental disorders?
Effective treatment for neurological disorders can help to reduce or cut symptoms. It also improves functioning and quality of life. This may include medications to control symptoms, physical therapy and surgical procedures.