Although medicine has advanced far ahead, unfortunately, not every disease can be cured. One of them is Alzheimer's disease. Suppose you or your relatives are faced with this disease. In that case, it is necessary to know how many stages of Alzheimer's disease exist and what signs indicate one or another stage in developing this disease. There are seven stages of Alzheimer's disease, and each of them has its symptoms. 
The initial stage is characterized by forgetfulness and distraction; in later stages, the disease progresses affecting the patient's cognitive and physical abilities. In the final stage, a person may not recognize his relatives, be irritable, and even have difficulty swallowing food.
Unfortunately, over time, the condition of patients worsens, and relatives begin to worry very much about their close person. However, it is important to care for people with Alzheimer's disease at all stages.
So, what are the stages of Alzheimer's disease? Let's consider this question in our article. 
Stage 1 – No Symptoms
This disease begins insidiously and occurs long before the first signs appear. At this Alzheimer's stage, patients are not yet symptomatic and may not even be aware that their health is not good.
At the initial stage, it is possible to identify disorders in the brain only with the help of examination and diagnosis. 
A person can do all the necessary things without anyone's help, even perform activities such as driving a car. It is worth getting tested for older people or those with suspected Alzheimer's disease, even if symptoms are not pronounced.
Stage 2 – Onset of the First Symptoms
At this Alzheimer's stage, even a doctor may not suspect the onset of the development of Alzheimer's disease.
However, at this stage, the main symptoms can be such as:
Forgetting words;

Misplacing t

hings;

Aski

ng repetitive questi

ons.
At this stage, the patient can continue to lead an everyday life without much difficulty.
However, many diseases have similar symptoms at the start, so it is essential to distinguish the symptoms of Alzheimer's disease from simple fatigue or the ageing process. 
It is necessary to monitor the condition of your relatives. They may already need a doctor's consultation and help. It is especially important if your close person drives or works at a job requiring increased concentration.

Write them down to a specialist for examination and find out the reason for the deterioration of their condition.
Stage 3 – Start of Deterioration
This stage allows you to more clearly identify this disease in a person.
In this Alzheimer's stage, the symptoms may include:
A patient may forget what they have just read;

Problems with organizing and performing routine activities;

Forgetting the names of new acquaintances.
If your relatives have these symptoms, you can advise them to leave their jobs to solve their financial and legal affairs while their cognitive functions are working well. 
Stage 4 – Deterioration of the Condition
When the patient reaches this stage, the problems become more obvious. In such a situation, relatives or acquaintances may notice behavioural disorders and cognitive decline.
The Symptoms may be the following:
Forgetting personal information;

Confus

ion about dat

es and times;

It becomes difficult for them to carry out their usual routine activities.
At this Alzheimer's stage, you have to help them with the necessary affairs. It is necessary to make sure that no one wants to use the disease of your relative for their financial or legal profit.
Stage 5 – Moderately Severe Condition
When people with the Alzheimer's disease get to this stage, their well-being can deteriorate significantly, and the following symptoms may occur:
Forget their address, phone number, and other important information;

Dress not fo

r the weather;

Poor orientation in space and, as a result, the inability to independently get to the house.
Relatives should be at these people's side, monitor their behaviour, and accompany them if they need to go somewhere. It is important to attach to the patient's clothes or put their documents, a leaflet with the phone number of their relatives into their bag. So that if they get lost, they will be helped to get home.
Stage 6 – Severe Condition
At this Alzheimer's disease stage, a person may continue to recognize relatives, but, for example, not remember their names or even confuse family members with each other.
Other symptoms include the following:
Weight loss;

Decreased immunity and, as a result, the disease of infectious diseases such as pneumonia;

Insomnia at night and drowsiness during the day;

Skin infections;

Walking troubles.
They need to be fed and helped to take care of themselves at this stage.
Stage 7 – Very Severe Condition
At the last of the stages of Alzheimer's disease, unfortunately, the patient's condition worsens significantly.
You can notice this by the following symptoms:
Problems with swallowing food;

Poor coordination of movements;

A person does not recognize his relatives and does not make contact.
Suppose you have relatives with Alzheimer's disease. In that case, your task is to help them by preparing food that they can eat without difficulty, being close to them, and taking them to survey if necessary.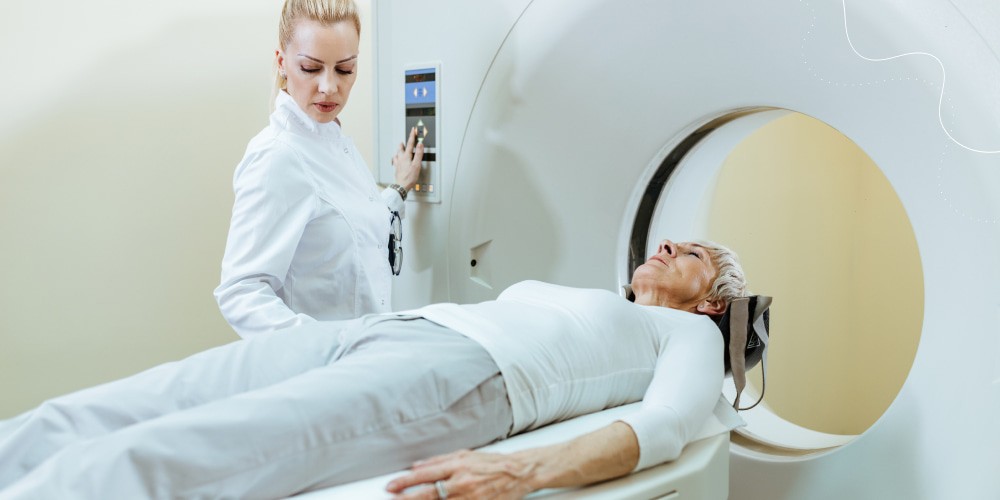 A little about Lone Star Neurology
If your close person has symptoms of any Alzheimer's disease stages, you should take them to the doctor. And the sooner you do this, the better it will be for the patient.
Our experienced and highly qualified specialists help diagnose and treat many neurological diseases using modern equipment. To make an appointment with our specialists, use this phone number: (214) 619-1910.
We treat various neurological disorders such as:
Concussion;

Diabetic neuropathy;

Dystonias;

Peripheral neuropathy

Alzheimer's disease;

Headaches and migraines;

Multiple sclerosis.
It is not a complete list of our help, our specialists deal with many diseases.
Go to our website to read more about our clinic. Check out the blog with many helpful articles about different diseases, their diagnosis, and treatment.
Bottom Line 
Thus, Alzheimer's disease has seven stages, and each of them has its symptoms. In the last stages, patients cannot take care of themselves and even feed themselves. So, the patient must be looked after by their close people helping the patient to maintain stability and not go to stages that mean deterioration.
FAQs 
What is the final stage of Alzheimer's like?
 The following symptoms can characterize the final stage of Alzheimer's disease:
Confusion in dates and space;

Loss of recognition of relatives;

Deterioration of the skin condition;

Delusional states.
How long can a person live with the last stage of Alzheimer's?
On average, after diagnosis, a person with Alzheimer's disease lives about 4-8 years. Life expectancy depends on their care and how quickly the condition will worsen.
What are signs that Alzheimer's disease is getting worse?
The following signs may indicate a significant deterioration in the condition of a patient with Alzheimer's disease:
Lack of orientation on the ground and terrain;

Inability to identify a close person;

Difficulty swallowing;

Delirium.
Can a person with Alzheimer's stay at home?
The socialists say that with long-term care for the patient, their condition can remain stable in the early or middle stages of Alzheimer's and not worse as possible. It will be easier for patients with this disease if they stay at home.