Anxiety and peripheral neuropathy are closely related? These diseases can have similar manifestations and worsen each other. However, to determine what kind of disorder you have, you need to pay close attention to the symptoms and understand what provokes them. Sometimes when body tingling occurs, we may think that it is a consequence of constant anxiety, while a neurological disease has the same symptoms. But the difference is that anxiety is caused by stress and a complex emotional state. And peripheral neuropathy results from conditions in the body that damage the nervous system. It is accompanied by severe pain throughout the body, depending on where the nerves are damaged. But if you feel nerve pain all over the body, you should not immediately diagnose yourself with peripheral neuropathy. It can also be due to an extended state of anxiety that turns into a worse phase. Therefore, it is worth contacting neurologists to understand the exact diagnosis.
What is Anxiety?
Anxiety is an unpleasant emotional state characterized by the expectation of unfavorable development of events, the presence of ominous premonitions, fear, tension, and excitement. An anxiety disorder may mask itself as simple anxiety and then become excessive and exaggerated worries about everything. Then, a person may panic due to circumstances that do not carry any danger. When such a problematic emotional state worsens, it can affect the psychological state and cause physical discomfort. Therefore, as soon as anxiety worsens and becomes uncontrolled, it can even lead to numbness in certain parts of the body.
Neurological Symptoms of Anxiety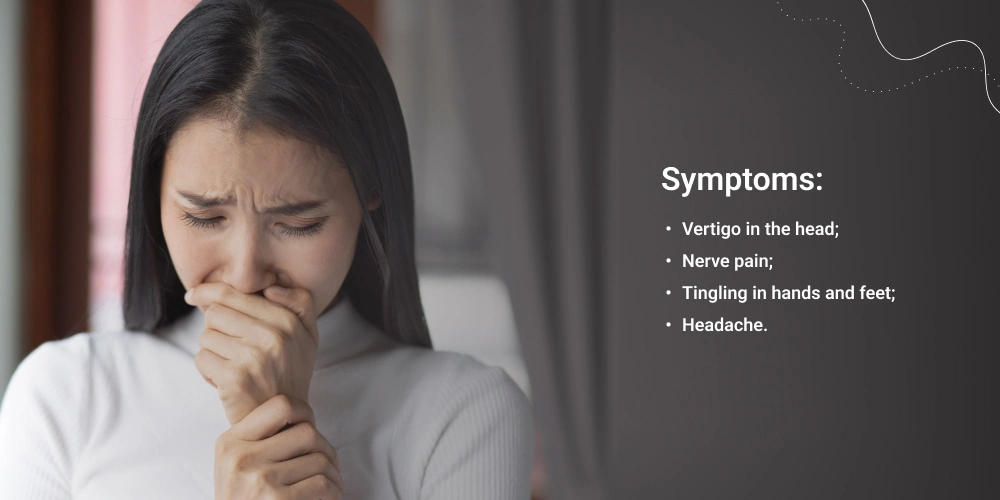 Anxiety is not only about inner fear and constant worries. Sometimes these symptoms can be neurological, for example:
When people have panic attacks due to anxiety, adrenaline is released in the body, which causes sudden dizziness.
The brain can activate pain sensors due to anxiety.
Tingling in hands and feet. 
Constant stress on the body provokes poor blood flow to the extremities. Therefore, sometimes, due to anxiety, you can feel painful tingling and numbness.
The tension and anxiety in the body cause migraines and even eye problems due to headaches.
Such neurological symptoms of anxiety can't be ignored. Therefore, when it appears, you need to see a doctor immediately.
Can Anxiety Cause Pain?
Although we can feel tingling in our hands because of stress, it is not anxiety. Anxiety can not cause pain. The only thing it can do – is straining the muscles that provoke the appearance of pain. And also send fake signals about danger. This way, certain brain functions responsible for pain give false distress signals. Because of this, we feel pain, numbness, and tingling in the body during anxiety.
What is a Peripheral Neuropathy?
Peripheral neuropathy is damage to the nervous system. That is, it violates nerve fibers that transmit information from the brain to the spinal cord or any other body part. Peripheral nerves also send sensory information back to the brain and spinal cord, informing the presence of effects on tissues. So, these vital connections are disrupted when the nervous system is damaged. Accordingly, patients experience numbness in their fingers or toes, their sensitivity decreases, and nerve pain all over the body appears. Depending on what caused the peripheral neuropathy, the symptoms may improve over time or stay with you for the rest of your life.
Anxiety and Peripheral Neuropathy Types
There are some types of anxiety and peripheral neuropathy. But sometimes, their symptoms can be the same. For example:
Body tingling;

Body numbness;

Problems with movements due to the pain in the body can also appear.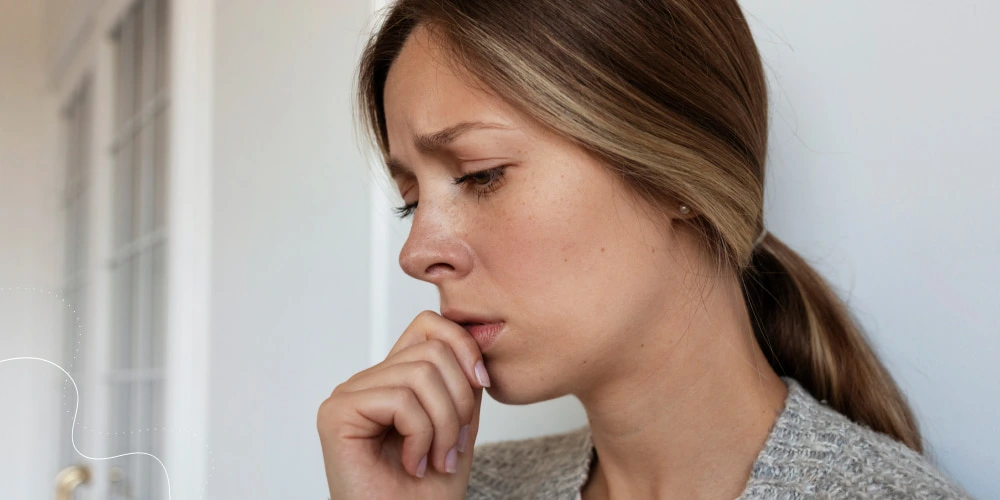 These manifestations of anxiety and peripheral neuropathy are similar to each other. Therefore, it is essential to distinguish them in the early stages. It is believed that stress can not cause peripheral neuropathy. Because to provoke it, more severe problems are needed. For example, certain diseases such as diabetes, thyroid damage, or cancer. But if we talk about the appearance of anxiety, then peripheral neuropathy can be one of the reasons. For example, frequent nerve pain all over the body can cause a person to feel anxious, worsening the disease.
How to Overcome Neurological Symptoms of Anxiety
When choosing a method of overcoming an anxiety disorder, the disorder's type, duration, and severity are considered. Neurological symptoms require special attention and treatment. To overcome them, you need:
It helps to calm the nerves and relax. Therefore, it will reduce both the tingling in the limbs and the level of anxiety.
It's recommended to take vitamins and products that can strengthen your nervous system.
Lead an active lifestyle and pay attention to regular physical activity. 
Supporting the muscles will help to avoid nerve pain all over the body.
Such exercises help you focus on yourself, and reduce anxiety and body numbness. You can also add meditation here.
Following these rules can protect you from discomfort and symptoms and improve your health.
Bottom Line 
Anxiety and peripheral neuropathy are complicated to distinguish, and it is impossible to deal with them yourself. Therefore, if any of their symptoms appear, you should contact specialists who can tell you the specific reason for their manifestations. After their treatment, you can avoid both nerve pain all over the body and the usual emotional anxiety.
FAQs 
What causes peripheral neuropathy to flare up?
Generally, the flare-up occurs due to an imbalance of vitamins. The most prevalent causes are too much vitamin B6 in the body or a significant deficiency of B12. It can also be caused by alcoholism, thyroid disease, and arthritis in the spine.
Can anxiety damage your nerves?
No. Anxiety and stress can cause neuropathy but can not damage the nerves in no way. Worry can only increase nerve pain and worsen mental health.
What is neurological anxiety?
It is a state of anxiety caused by neurological pathologies. It is characterized by a constant fear of ordinary things and a sense of frequent danger even when there is none. This condition exhausts the body and disrupts the comfort of life.
Should I see a neurologist if I have anxiety?
Yes. Anxiety is closely related to neurological disorders, so you should visit a neurologist when it occurs. They can distinguish between anxiety and neurological conditions and prescribe the appropriate treatment for you.