A head injury can threaten the full functioning of the brain, body, and even life. In some patients, the head injury may be mild. It also may not interfere with their livelihoods. However, a head injury can result in significant health problems and even be life-threatening. Therefore, a patient who has received a blow in the head area needs to receive an examination by a doctor urgently. The sooner the doctor can examine the patient, the higher the chances of a quick recovery.
We can notice several types of a head injury, such as:
Hematoma;

Concussion;

Skull fracture.
The severity of symptoms and the recovery speed will depend on the type of injury the patient received. Sometimes, these conditions persist over the years, resulting in complex problems with memory or be a cause of a coma. As a rule, the main treatment methods are providing urgent care, examination, and ensuring proper rest for the patient.
In this article, we will take a close look at all types of head injuries and discuss their features.
1. Hematoma
It is a blood clot that appears outside the blood vessels. Such a problem can be a reason for the pressure on the brain. It leads to the overall pressure inside the skull.
Due to the appearance of a hematoma, a person can lose consciousness and even receive irreversible brain damage. When we talk about hematomas, we must emphasize that there are different types. Now, we'll discuss it in more detail.
| | |
| --- | --- |
| Type of hematoma | Description |
| Epidural  | It occurs when a blood clot appears between the skull and the dura mater. Quite often, it is combined with skull fractures. |
| Subdural  | This condition occurs due to the fact that a blood clot appears under the skull and dura mater. |
| Intracerebral  | This type of hematoma is also called a bruise. Such a diagnosis is made if the brain is bruised and bleeds at the site of the bruise. |
2. Concussion
When a person receives a head injury, he suspects he has a concussion. However, it is worth knowing in more detail what this condition means.
A concussion is a head injury that can cause a person to lose consciousness or alertness temporarily. As a rule, this time varies from several minutes to hours after a person has been injured. A concussion can be obtained not only due to a blow to the head. It can also be a blow to the body, due to which the brain is shaken sharply and violently.
Most often, the main symptom that accompanies a concussion is a headache. The speed of recovery depends on the severity of the concussion. However, as a rule, improvements occur after 14-21 days. Generally, a concussion is not life-threatening. However, it can cause more serious health problems. Also, the recovery process can be long and painful.
3. Skull Fracture
A skull fracture is a fracture of the bones of the human skull. We need to notice that there are four main types of skull fractures. Let's take a closer look at them.
Types of skull fracture
Description
Linear skull fractures

This type of skull fracture occurs most frequently. With

it

, the bone breaks but does not move. Patients with this type of traumatic brain injury may spend a small amount of time in the hospital. As a rule, the patient can return to normal life a few days after this type of injury. With such a head injury, third-party interventions are often not required.

Depressed skull fractures

Sometimes

,

such a head injury can

appear

with an incision on the scalp. However, it can be without a cut.

If a person has this type of skull fracture, one of its parts is pressed in after the impact. In this case, the patient may need surgery to return the skull to its original shape.

Diastatic fractures of the skull

Each person has sutures between the bones of the head. This type of head injury consists of a fracture that runs along the line of the skull's sutures. Most often, children and young people experience such trauma.

Fracture of the base of the skull

This type of skull fracture is the most dangerous. Due to this head injury, patients may have bruises around the eyes and ears. Also, the discharge of a clear liquid from the nose or ears is not excluded. Patients with a similar skull fracture need a thorough examination and constant monitoring by a doctor. Each person has sutures between the bones of the head. This type of head injury consists of a fracture that runs along the line of the skull's sutures. Most often, children and young people experience such trauma.
Now, we want to move on to the signs of a head injury. It is essential to know and distinguish them by severity. It will help assess the patient's condition and save him from possible serious consequences.
Symptoms and Causes of Head Injuries
At this stage, it is worth talking about the symptoms of head trauma. Certain signs can confirm the presence of a head injury. The severity of these symptoms depends on the severity of the injury. In addition, it should be borne in mind that each patient may have individual symptoms and consequences. However, we can still highlight the main symptoms of a head injury. 
Minor Head Injury
Signs of a mild head injury include:
Swollen impact site;

Small cut on the scalp at the site of impact;

Headache;

Sensitivity to noise and light;

Irritability;

Confusion of consciousness;

Dizziness;

Loss of balance;

Nausea or even vomiting;

Memory loss;

Concentration problems;

Changing sleep patterns;

Impaired vision;

Taste change;

Fatigue;

Lethargy.
Moderate or Severe Head Injury
If a person is moderately or severely injured, seek immediate medical attention. Here are some signs of severe head injury:
Loss of consciousness;

Severe headache that doesn't go away;

Recurrent nausea and vomiting;

Slurred speech;

Difficulties with walking;

Weakness in one side or area of ​​the body;

Sweating;

Pale skin color;

Changes in behavior;

Irritability;

Memory loss;

Deep cut on the scalp at the site of injury;

Open wound in the head;

Finding a foreign object in the head.
In addition to these signs of head injury, a person may fall into a coma or get into a vegetative state in severe cases. A vegetative state is a state of brain damage in which it is difficult for a person to think normally and be aware of the environment. However, such essential functions of life and activity as respiration and blood circulation are simultaneously observed.
Another consequence of a head injury can be the condition of a locked person. It is a neurological condition during which a person manages to think and reason but is unable to move or speak.
Causes of Head Injuries
There can be many causes for such a problem. Most often, it happens due to the following reasons:
Car crashes;

Hitting a person on the road with a car;

Violence;

Falls from a height;

Bruises received during sports or extreme activities;

Assault in families.
Subdural hematomas and cerebral hemorrhages, in some cases, may appear spontaneously.
How to Treat Head Injuries
In fact, the treatment depends on several vital factors. So, what exactly will be the treatment, in any case, is influenced by factors such as:
Age;

General health;

Disease history;

Type of head injury;

Severity of this problem;

Tolerance of certain drugs.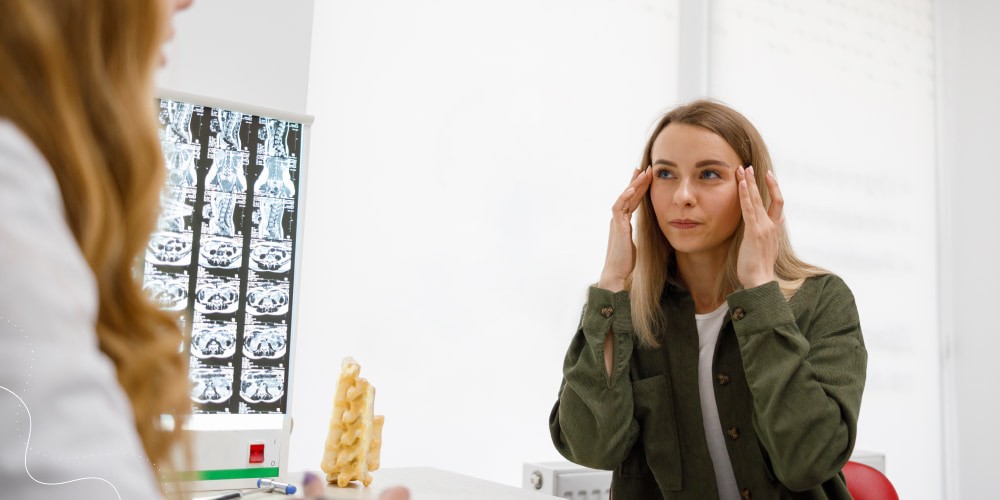 So, depending on the above factors, the treatment options for a head injury may be:
Ice application;

Complete rest;

Application of antibiotic ointment;

Applying a band-aid at the site of injury;

Monitoring the patient's condition;

Providing immediate medical assistance;

Suturing;

Appointment of hospitalization and examinations;

Help with breathing;

Connecting a person to a breathing apparatus;

Carrying out the operation.
The recommendations that a doctor can give a patient with such a problem are selected individually for each case. So, for example, a patient may be given urgent medical care and hospitalization for monitoring of the condition. While in another case, it may be sticking a band-aid to the injury site, measuring blood pressure, and a simple examination without needing hospitalization.
Bottom Line 
Thus, we have reviewed the main head injury types, their causes, and their symptoms. We also looked at the most popular and typical treatments for this condition. The situation can be hazardous. Therefore, you or your close person needs to see a doctor as soon as possible. If the injury is moderate or severe, you should call an ambulance.
The highly qualified specialists of our neurological clinic Lone Star Neurology daily help many patients, including those with head injuries, undergo a quality examination and receive essential recommendations. With the use of modern equipment, we help prevent serious diseases and cope with current neurological problems. Timely contact with a neurologist will help you prevent health and life-threatening consequences.
FAQs 
What is the most common type of head injury?
The most common head injury is a concussion. It is a type of traumatic brain injury characterized by a strong enough concussion that it is enough for the brain to bounce off the skull. A concussion can be either mild or severe.
Which head injury is serious?
The most dangerous form of brain injury is diffuse damage to axons. This condition can lead to permanent brain damage or even death.
How long after a head injury can symptoms occur?
The speed of recovery after receiving a traumatic brain injury depends on its type, the age of the patient, and the severity of the condition. In some cases, the patient may feel well within a day. However, in some situations, symptoms may persist for up to three weeks.
How do you test after hitting your head?
After receiving a traumatic brain injury, it is necessary to undergo a computed tomography examination. It is a standard method for diagnosing the state of the brain, including after an injury.
Should I go to a hospital if I hit my head?
In the event of a traumatic brain injury, urgent medical attention should be sought. It is essential to do this if, during a traumatic brain injury, a person has lost consciousness and has confusion or vomiting.