If you or a loved one has suffered a concussion, you probably want to know what diet to follow to recover as quickly as possible. To rehabilitate faster after a concussion, add to the diet these foods that heal the brain:
Foods Included Vitamin C;

Fatty Fish;

Berries;

Nuts and seeds;

Herbs and spices.
In fact, during a concussion, the brain presses against the inside of the skull. Because of this, an injury and something like a bruise is obtained. Therefore, some nerve tissue can be damaged and even torn. As a result, the balance of chemicals in the brain of a person with concussion changes, which impairs cell function. It can even lead to inflammation of the brain tissue and disrupt blood flow. That is why concussion patients experience headaches, dizziness, and memory problems. Also, during a concussion, the body loses magnesium and zinc. They are essential for the full functioning of the brain, especially during the recovery period after an injury.
Therefore, it is extremely essential for a person with a concussion to consume recovery foods high in magnesium, zinc, antioxidants, and certain fats. All this helps relieve inflammation and quickly restore the brain after an injury.
Foods Included Vitamin C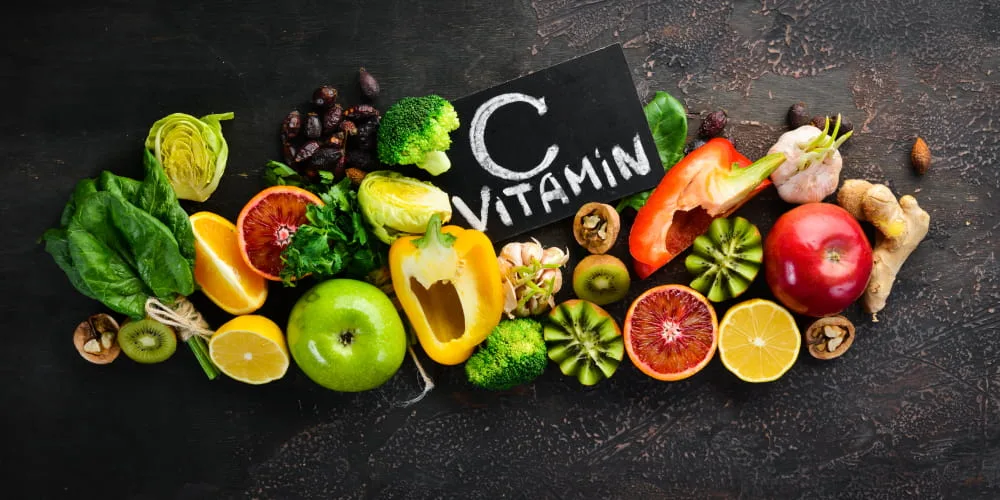 The human brain contains large amounts of vitamin C. During a brain concussion, certain cells are damaged. One of the best solutions to restore them is to take vitamin C. Due to injuries, a person can lose a significant dose of vitamin C and urgently need to replenish it.
To date, scientists have not proven the absolute effectiveness of vitamin C in treating traumatic brain injury. Therefore, do not try to use dietary supplements that contain vitamin C. Taking too many tablets containing this type of vitamin can cause allergies and other more severe side effects. Instead, pay attention to food, mainly fruits and berries containing vitamin C.
Examples of Foods Highest in Vitamin C
We have prepared a small list of foods containing vitamin C that help with concussions. You should not consume too many of these foods per day. However, small portions of these fruits and vegetables will help your brain recover faster. What to consume:
Citrus fruits such as oranges, lemons, limes, and their juices

Strawberries;

Kiwi;

Bulgarian pepper;

Tomatoes;

Broccoli;

Cauliflower;

Spinach.
Fatty Fish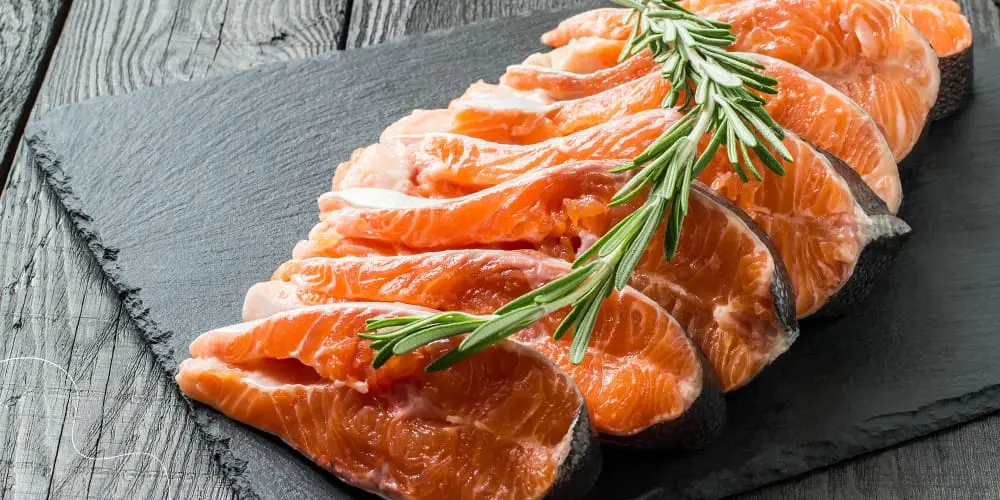 Omega-3 fats are beneficial and necessary for every person. Substances in foods high in omega-3 help alleviate the condition and accelerate brain recovery after a concussion. They are also ways to improve a person's cognitive functions that can be affected after a concussion and help neurons recover.
However, these fatty acids are not produced by the human body on their own. Therefore, it is necessary to add foods containing Omega-3 to the diet to compensate for the loss of these fatty acids. Most sources of omega-3s can be found in fatty fish.
Fatty Fish Examples
Use this short list of fatty fish to prepare yourself, or a loved one a nutritious post-concussion meal:
Salmon;

Mackerel;

Albacore tuna;

Sardine.
Berries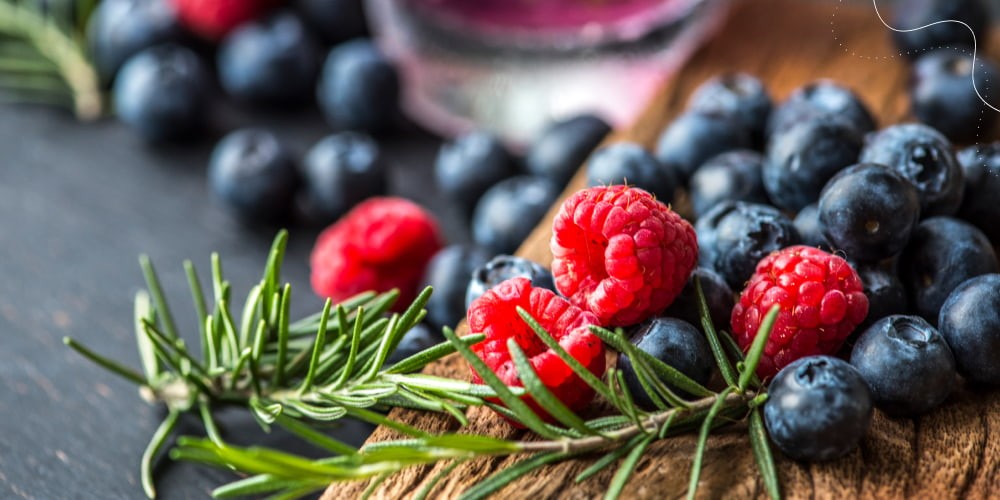 Berries should also be included in the brain repair foods that help cope with a concussion. Berries are high in antioxidants, which protect the brain from damage and reduce inflammation. Some berries improve cognitive functions, improve thought processes and positively affect memory. You can eat the berries on their own or add them to yogurt or porridge. It is not only useful but also very tasty. Let's take a closer look at which berries are good for a concussion.
Berries Examples
We have selected a few examples of berries that are good brain injury food for recovering after a concussion. Here are some of the best options:
The listed berries, especially blueberries, have the best effect on the brain. It helps to increase the production of BDNF, an essential protein for fully human life. This protein plays a critical role in triggering neurogenesis. This process deals with the creation of new brain cells.
Nuts and Seeds
Some seeds and nuts contain omega-3 fatty acids. For example, one serving of walnuts contains about 2,500 mg of omega-3s. Walnut peel contains essential antioxidants. Because of this, nuts and seeds are part of an anti-inflammatory diet for concussions. If for some reason, meat is contraindicated for you, you can switch to including beans in your diet. It is an excellent alternative to meat dishes. Also, it must be said that legumes are rich in zinc, which helps patients speed up recovery after a head injury.
Nuts such as pecans also contain essential fats, which help recover from a head injury and improve a person's cognitive function in general.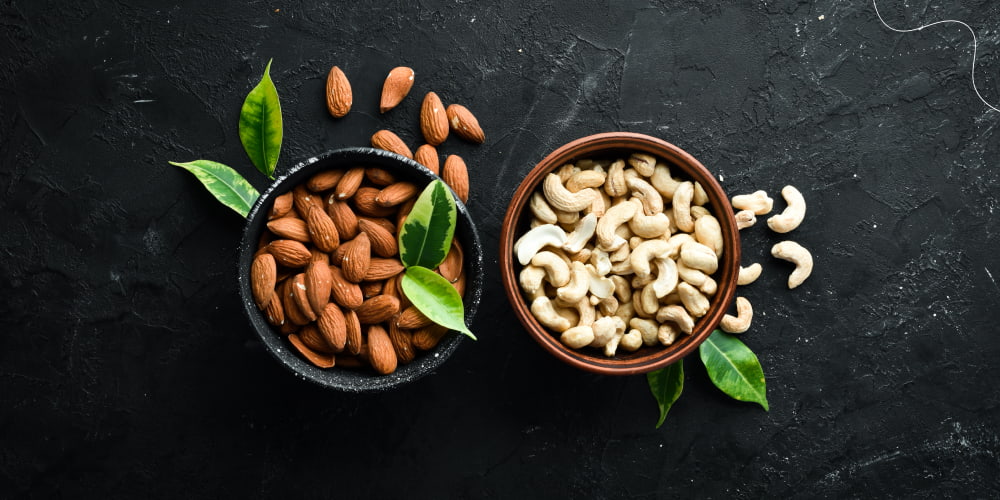 As for pumpkin seeds, they are an excellent snack option for a healthy person and a patient who needs to recover from a concussion. Pumpkin seeds are high in zinc, copper, iron, magnesium, and other essential micronutrients. All of these can reduce feelings of anxiety, improve long-term memory, help lower cholesterol, and fight hypertension.
This product is also high in omega-3s, but pumpkin seeds also have omega-6s. Excessive consumption of pumpkin seeds can, on the contrary, lead to an increase in inflammation. Therefore, pumpkin seeds should be used with extreme caution.
You can toast the seeds or add them to salad or yogurt.
Nuts and Seeds Examples
Here are the best seed and nut options to include in a brain recovery diet after a concussion:
Walnuts;

Flax seeds;

Pumpkin seeds;

Beans.
Herbs and Spices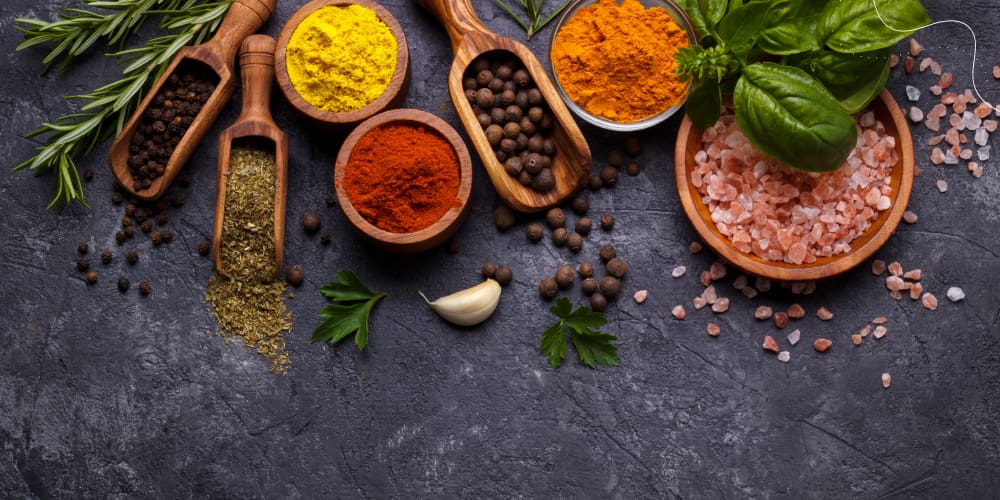 Another good way to deal with a concussion as quickly as possible is to add herbs and spices to your meals. They contain certain substances that reduce inflammation. In addition to helping you with a concussion, some herbs and spices are beneficial in treating and preventing many other diseases. These herbs and spices can be added to dishes while being cooked. Now it's worth discovering which herbs and spices will be useful in recovering from a concussion.
Herbs and Species Examples 
We have prepared a short list of spices and herbs to add to the concussion recovery diet. Among them:
Ginger;

Turmeric;

Garlic;

Onion;

Rosemary;

Black pepper;

Cinnamon;

Cloves;

Black tea, green tea, and herbal tea.
Other Food
Several other brain repair foods that can help a patient recover faster from a concussion. We have highlighted a few products that do not belong to the classifications, but you should pay attention to them.
Food
How it will help your brain recover
Olive oil

One of the benefits

of consuming olive o

il after getting a concussion is the increased production of BDNF, which helps stimulate the growth of brain cells. You can use olive oil to replace other types of oils that you have used in cooking.

Dark chocolate

This product is rich in flavonoids and magnesium. These substances are essential in the recovery of the brain after a concussion. When choosing chocolate, look for those that contain at least 70% cocoa.

Eggs

This product is vital for concussion patients due to its high choline content. Choline is a nutrient that affects mood and memory. Frequent use of choline comes to improve the cognitive functions of patients. You can stuff eggs with avocado.

The last

also enhances brain function. Thus, you will get a delicious snack, and the brain will receive some important recovery nutrients.
Bottom Line 
Thus, we have told you what happens to the brain after a concussion and what foods to add to the brain recovery diet. You should not consume too much of this product, which contains essential trace elements for brain recovery. It can lead to negative consequences in the form of allergies or oversaturation of the brain with certain substances. It is better to add a small amount of these products to the daily diet, and you will soon notice a significant improvement in the patient's condition.
FAQs 
Can foods help heal brain damage?
Yes, your food goes a long way in helping your brain recover from a concussion. Adding certain foods to your diet can help restore your brain as quickly as possible. Add oily fish, berries, spices, and nuts to your diet, and you'll see significant symptom relief and improved cognitive performance in no time.
What helps the brain recover?
Besides the fact that you should make your diet balanced in restoring the brain after a concussion, rest, quality sleep, and lack of stress will help you. Also, follow the instructions given by your doctor. All these methods will help you recover as quickly as possible and improve your cognitive functions.
Can the damaged brain repair itself?
Yes, the brain can recover from injuries on its own. That is why some patients, even with a severe head injury, can heal and feel good after a while.
What are the signs of brain problems?
Brain damage symptoms:
Frequent headaches.

Dizziness;

Nausea or vomiting;

Severe mental and physical fatigue;

Paralysis;

Weakness;

Shiver;

Convulsions;

Increased sensitivity to light.
If you experience any of these symptoms after a blow to the head, you can talk about the presence of a traumatic brain injury.