With the appearance of a specific disease in a person, they learn more and more about it. Patients become aware of many facts about the disease and myths. But if you or your loved one has Parkinson's disease, it is crucial to learn the facts about it. Knowing reliable info about this condition will make it easier to know what kind of illness it is. Common facts about Parkinson's disease include:
People with Parkinson's can have a good quality of life;

Movement can help manage Parkinson's;

Parkinson's symptoms are different in each person;

Illness can provoke depression;

Exercise can help manage the disease.
In fact, there are many facts about it. And some of them may be comforting to patients, and some not. But whatever these facts are, it is vital to know them. For example, when you know that proper Parkinson's treatment positively affects the disease, you can do it to enhance your well-being. That is, some facts can protect you from the harmful consequences of the infection. And some comforting points can ease your emotional state. 
Understanding Parkinson's Disease
There are many neurological diseases in the world. And their problem is that they involve the main body system – the nervous system. One of these problematic illnesses is Parkinson's. It is a complex neurological disorder that affects millions worldwide. It is progressive, so it eventually leads to motor issues. It includes tremors, rigidity, and difficulty with movement.
Who does Parkinson's affect? This disease does not discriminate. It can strike individuals of any age, gender, or ethnicity. Most cases typically appear in people over 60. But younger people can also have it, albeit less frequently. Understanding the progression of Parkinson's disease helps you know the breadth of it.
The degeneration of dopaminergic neurons in the brain causes the disease. They are responsible for producing dopamine. It is a vital neurotransmitter responsible for movement, mood regulation, and cognition. The exact cause of Parkinson's illness is unknown. But doctors suppose it is a combination of genetic and environmental factors.
Unfortunately, there is no cure for Parkinson's. But there are several Parkinson's treatments available that can help manage symptoms. Many patients take medications that increase dopamine levels in the brain. And others may undergo surgery to implant deep brain stimulators to control tremors. Physical therapy can also help improve mobility and prevent falls.
So, understanding this disorder is crucial not only for patients and their caregivers. It is also critical for society as a whole. By increasing awareness, you can strive to enhance the lives of those with Parkinson's.
Causes and Risk Factors
Parkinson's affects approximately 10 million people worldwide. So, understanding the causes and risk factors is crucial. Here are some popular of them:
Parkinson's disease usually occurs in elderly individuals aged 60 and above. 
This condition is sometimes hereditary. It may occur due to changes in specific genes.
Environmental toxins can increase the risk of Parkinson's disease. It includes pesticides, insecticides, and other toxic chemicals.
Men have a slightly higher risk of developing this disorder than women.
Past head injuries and concussions may also increase the risk of Parkinson's.
Do Parkinson's symptoms come and go? It depends on the patient's treatment. If you follow the doctor's instructions, some symptoms may go away. But if you don't do that, new signs can appear.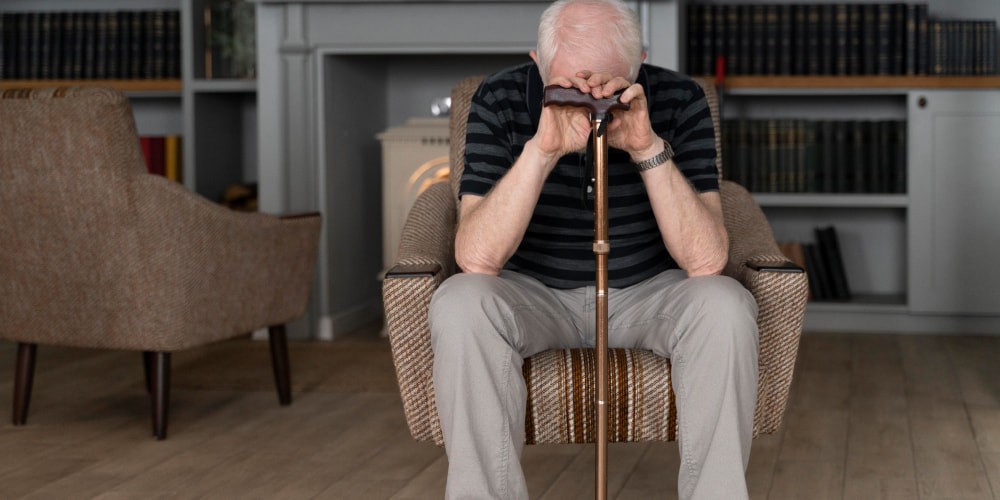 5 Facts About Parkinson's Disease
Did you know that April 11 is celebrated worldwide as World Parkinson's Day? This day exists on the initiative of the World Health Organization. It wants to support Parkinson's patients and their families. Because they understand how difficult it is to cope with it.
Parkinson's disease makes it difficult for people to walk and talk. And they also have problems sleeping. Depending on the Parkinson's stages, patients' symptoms manifest themselves differently. But few people know this. After all, not many people pay attention to the study of this disease. But this is very important, especially when you face it. Why?
Awareness of illness's facts gives a broader understanding of its consequences and origin. Knowing specific scientific information about Parkinson's makes you confident in certain ailment details. It makes it easier for patients and caregivers to comprehend this condition. And this, in turn, allows them to stick to the appropriate treatment plan. So, here are the top 5 facts about Parkinson's disease you should not know:
1. People With Parkinson's Can Have a Good Quality of Life
There is a common opinion that people with such a diagnosis have a terrible life. Yes, the manifestations of the disease can cause difficulties in life. But despite this, people with Parkinson's can live a normal life. One of the key aspects of improving the quality of life is the provision of effective medical care. Using innovative drugs and technologies can improve symptom control and preserve functionality.
The social environment and support also play an essential role in enhancing life. Understanding, compassion, and support from loved ones maintain the patient's emotional well-being. Combining all this, you allow the patient to live fully.
2. Movement Can Help Manage Parkinson's
Movement plays a pivotal role in managing Parkinson's disease. It is a therapeutic intervention that can significantly improve the patient's condition. Regular physical activity and exercise enhance motor function, flexibility, and balance. Engaging in movement releases dopamine. It slows the progression of Parkinson's disease.
Furthermore, exercise fosters neuroplasticity. It promotes the brain's ability to adapt and rewire neural connections. Apart from the physiological benefits, the movement also contributes to emotional well-being. So, the move stands as a compelling and accessible strategy. It empowers individuals living with Parkinson's.
3. Parkinson's Symptoms Are Different in Each Person
Parkinson's symptoms can differ significantly from person to person. There is no one-size-fits-all approach to Parkinson's treatment. So, each individual requires a personalized care plan. Some individuals may experience tremors as the primary symptom. And others may have difficulty with movement or balance. Some may experience balance and gait issues. But others may face speech and cognitive challenges. 
Healthcare providers must work closely with individuals with Parkinson's. It is to tailor their care to their unique needs. It may include a combination of medications, therapy, and other forms of support. 
4. Illness Can Provoke Depression
One more interesting fact about Parkinson's disease is that 50% of patients with Parkinson's experience anxiety, worry, and depression. Patients are afraid of their condition and isolate themselves from society. All this affects the general state of health and causes depression. Fortunately, physical exercises and conversations with a psychotherapist have a beneficial effect.
In the case of illness, patient awareness plays an important role. After all, apprehensions then disappear, and fear decreases. Focus on the good, and consult your doctor regularly. According to studies, an optimistic attitude helps everyone cope with diseases more easily. So get ready for the best.
5. The Cause of Parkinson's Disease Is Unknown
Nowadays, the cause of the development of Parkinson's disease remains unclear. Some believe it is hereditary, while others say it is due to external factors. That is why scientists are trying to understand the mechanisms of ailment development.
One of the areas of research is the creation of drugs. Especially those which are for preserving dopaminergic neurons. Drugs such as levodopa, dopaminergic agonists, and MAO-B inhibitors help reduce infection symptoms. Besides, genetic studies help to identify genes. They may be associated with the risk of the appearance of the disease. It determines why Parkinson's symptoms come and go.
Parkinson's Stages
Pathologies in medicine are divided into stages. But each disease has its own certain number of steps. As for Parkinson's disease, it has four stages. Since the ailment progresses gradually, it is crucial to recognize pathology symptoms as early as possible. It is to prevent the transition to the next stage. And with the help of the proper Parkinson's treatment, you can at least slow down your stage. So, here are four stages:
Stage

Description

Stage 1: light form

In the first stage, patients may notice slight tremors. Usually, they appear in one hand, leg, or cheek. These tremors can be mild and occur only at rest. So, patients at this stage have a high risk of losing balance. Despite this, they can still ambulate without support or help. But anyway, some may notice subtle changes in gait or coordination. Due to weak symptoms, Parkinson's in the first stage can be challenging to diagnose. So, early intervention can significantly improve patients' health at this stage.

Stage 2: medium form

The second stage represents a significant moment in the progression of Parkinson's disease. Patients may face new challenges that need attention and management. Usually, in the second stage, patients experience increased motor problems. They can affect both sides of the body. Movements become slower and less coordinated. Also, tasks that were once easy to perform can now become difficult. Patients may experience problems with dressing, feeding, or moving. During this period, relatives and caregivers may face new challenges. They need to pay more attention to patient care.

Stage 3: moderate form

The third moderate stage of Parkinson's disease is when the symptoms become much more pronounced. They have a significant impact on the lives of patients and need stricter Parkinson's treatment. At first, the patient's movements become noticeably slower and less coordinated. There is a general deterioration of motor skills. Patients face a significant decrease in stability and the risk of falls. Falls can become a severe problem that requires special attention and precautions. Also, the language becomes less diverse and less understandable. Speech may be slurred, with pauses in the middle of sentences. It provokes difficulty in controlling facial muscles. And it is this that leads to pronounced facial expressionlessness.

Stage 4: difficult form

The last stage is a highly challenging period for patients and their relatives. After all, the symptoms become very pronounced. And functional abilities are significantly limited. At this stage of Parkinson's disease, patients are almost or entirely dependent on the help of caregivers. Their lives are greatly transformed due to the impossibility of independent activity. Patients may experience difficulty swallowing. It can cause health complications and malnutrition. So, there is the

fact about Parkinson's disease that

palliative care and a cozy environment can help ensure maximum patient comfort.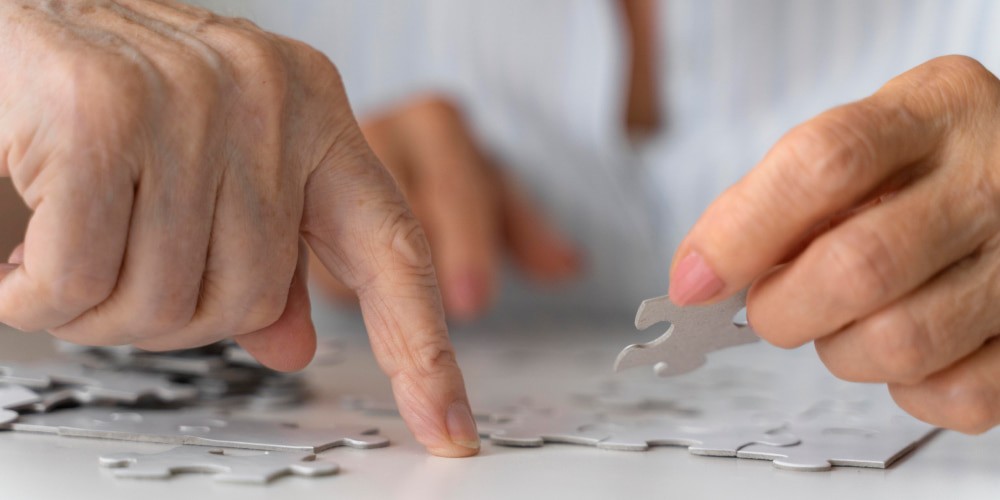 Parkinson's and Related Disorders
The world of diseases is not limited to Parkinson's. Besides that, there are several other related conditions. Among them are MSA, DLB, and many others. The thing that connects them is that they are neurological disorders.
Diagnosis of Parkinson's and related disorders typically involves a thorough neurological examination. It also includes an assessment of medical history and screening tests. MRI and positron emission tomography (PET) scans may also be used to rule out other conditions. They confirm the presence of neurodegenerative changes in the brain.
Parkinson's and related disorders represent a group of neurodegenerative diseases. They cause progressive deterioration in motor functions, cognitive abilities, and overall well-being. While treatment options exist to ease symptoms, ongoing research is vital. It is to understand the underlying mechanisms better. Doctors develop new approaches to manage these debilitating conditions based on them effectively. And what examples of related disorders exist yet? Read below:
1. Multiple System Atrophy (MSA)
Multiple system atrophy (MSA) is also known as Shy-Drager syndrome. It presents with symptoms like Parkinson's disease. But MSA is distinct in that it also affects the autonomic nervous system. It controls involuntary bodily functions like blood pressure, digestion, and bladder control.
This disorder exhibits a rapid progression. It leads to severe disability and a shorter life expectancy compared to Parkinson's.
2. Dementia with Lewy Bodies (DLB)
DLB is a type of dementia. It shares neuropathological features with both PD and Alzheimer's disease. It appears due to the accumulation of abnormal protein deposits. They are Lewy bodies in the brain. Given the standard features of Parkinson's, diagnosing DLB ​​can be difficult. It is especially difficult when the disease begins to develop, like the progression of Parkinson's disease.
Cognitive decline, visual hallucinations, and Parkinsonism mark DLB. It includes motor symptoms similar to Parkinson's. Individuals with DLB may experience fluctuations in attention and alertness.
3. Essential Tremor (ET)
It is a common movement disorder. It primarily affects the hands, causing rhythmic shaking. Unlike Parkinson's disease, essential tremor is not typically associated with other motor symptoms. The tremors may occur during actions or at rest. ET can significantly impact daily activities such as eating, writing, and handling objects.
The causes of ET are still unknown, as is the case with Parkinson's stages. Researchers have not yet found a genetic mutation that causes this infection. In patients with a family history of ET, symptoms usually begin early. Researchers believe that the disease develops in the brain.
4. Progressive Supranuclear Palsy (PSP)
Parkinson's disease and PSP are both neurodegenerative disorders. They share some similarities but have distinct characteristics and clinical features. PSP is a rare and progressive brain disorder. It affects movement, balance, and eye movements. It causes significant disability over time. Understanding the relationship of PSP to Parkinson's disease is essential. It is for accurate diagnosis and appropriate management.
The exact cause of PSP remains unknown. But doctors suggest that abnormal accumulation of a protein called tau in specific brain cells is critical in the disease's pathogenesis.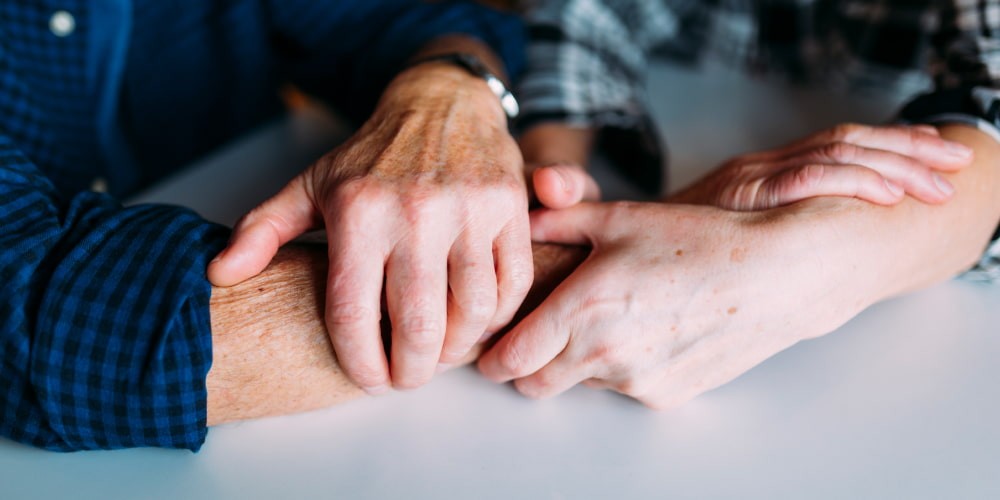 Conclusion
So, the facts about Parkinson's can give you a broader idea about it. Ongoing research continues to deepen your understanding of the illness. It offers hope for better prevention and treatment strategies in the future. But the progression of Parkinson's disease decides how healthy you will be. So, it is imperative to undergo treatment and therapy.
For your prevention to be effective, Lone Star Neurologists are here to help you. Based on our experience in neurology, we know how to help those with Parkinson's. Our specialists are confident in their treatment and research methods. We assist patients regardless of the stage of their illness. So, contact us to get on the path to a healthy life.
FAQ
How long can someone live with Parkinson's?
The lifespan of someone with Parkinson's Disease can vary widely. After all, it depends on age, treatment, and general health. With proper medical care and symptom management, patients can live longer. But the progression of the disease can influence shorter life expectancy.
How rare is it to get Parkinson's?
Parkinson's disease is not very rare. It affects approximately 1% of the global population. But the prevalence of Parkinson's tends to increase with age. It makes it more common among older individuals.
Has anyone ever recovered from Parkinson's disease?
Parkinson's disease is a progressive neurodegenerative disorder. So, complete recovery is not typical. But some individuals may experience periods of remission or temporary relief from signs. It is due to medication adjustments or exercises.
Is Parkinson's painful?
Parkinson's disease is not a painful condition. But some individuals with it may experience pain as a result of other factors. Among them can be muscle stiffness, rigidity, or posture changes. These secondary issues can lead to discomfort.