Uncontrolled shaking of hands, head, or feet are obvious symptoms for people with Parkinson's disease. According to medical etymology, such involuntary and rhythmic movements refer to tremors. In the most diagnosed cases, trembling distinct from progressive muscle deterioration does not mean dementia progression.
Aging factors or stressful situations often provoke undesirable motions different from Parkinson's typical tremors. Indeed, Parkinson's visible signs are specific to the patient's resting state. Such features demonstrate the evidence of the severe genetic ailment affecting the central nervous system.
The in-time and correct diagnosis allow to speed up the treatment program implementation. Thus, only experienced neurologists could distinguish the genuine nature and reasons for these undesirable movements. The examination and clinical tests show a detailed picture of the tremors, their frequencies, and the accompanying factors in developing parkinsonism or the other dementia forms.  All the fact-findings build an effective and comprehensive recovery plan to eliminate the shaking symptoms and suspend Parkinson's.
What Are Parkinson's Tremors?
The Parkinson's medical community considers that trembling identifies this chronic disorder if the movements are typical for a resting state and the frequency of tremors is 4 – 6 Hz. The initial parkinsonism stages demonstrate the deteriorated motion functions in one hand or leg. However, the lack of therapy interventions leads to quick disorder development and visible shaking effects on both limbs.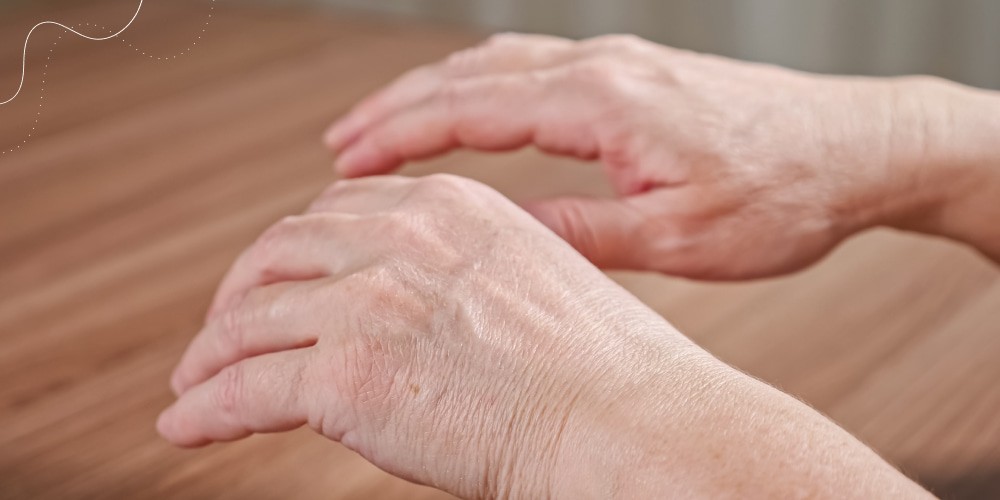 People living with Parkinson's demonstrate a slow shaking rate of their hands or legs during physical activities and frequent movements in the preserved state. In addition, rhythmic motions become postural. When patients try to place their hands or legs in a straight line, they can notice impulses forcing their limbs to shake.
In any case, the late stages of the disease progression are known by the following motion abnormalities:
Frequency of tremors gradually increases;

Patients feel difficulties in keeping their poses stable without uncontrolled movements;

Trembling occupies all body parts with motor functions like the head, upper and lower limbs.
Types of Parkinson's Tremors
Tremors identified among the Parkinson's risk groups could be divided into several types: resting, rhythmic and asymmetric tremors. 
Resting tremors.

Parkinson's diagnosed

shaking affects people in stable poses. If you sit and put your hands on the knees, keeping them unmoved, Parkinson's disorder forces them to perform involuntary trembling. The early-stage attacks the motion functions of fingers. The progressed ailment means hand shaking typically on both sides;
Rhythmic tremors.

The slow and continuous trembling are visual signs of dangerous neurological deterioration;

Asymmetric tremors.

The symmetry is a semi-type of the

Parkinson's tremor

classification because mirror repetition of involuntary movements only measures the disease progression rate. The late stages are characterized by simultaneous shaking of both hands or feet.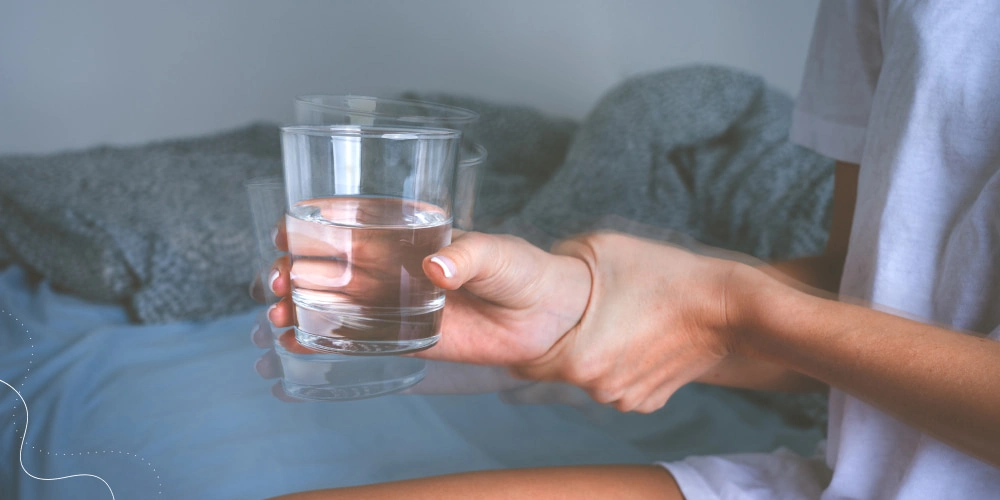 This optional division allows investigating indicators of the disease progressions, including:
The time when tremors come and go. The measured dimension distinguishes shaking frequency and excludes the probability of

essential tremors

;

The intensity of movements. The Parkinson's-approved cases are associated with

types of

prolonged

tremors

. However, rare instances represent fast and intent shaking;

Area affected. The disease progression shows the occupied body parts area. The late stages are famous for symmetrical trembling.
According to the body part criteria, types of Parkinson's tremors includes:
Foot tremors;

Finger and hand tremors;

Jaw tremors;

Tongue tremors.
Foot Tremors
The Parkinson's-expanded area could cover foot muscles or thigh ones. The deteriorated skeleton muscles shake a leg until the person starts slightly dynamic actions. Tremors affecting the lower limbs are the least resistant to the treatment procedures. It means that the shaking that appears at rest is eliminated during walking or simple physical exercises.
Finger and Hand Tremors
The upper limbs are the vulnerable body parts that usually suffer from Parkinson's consequences. The tremors begin to attack fingers at the early disease stages. During this time, patients with Parkinson's disorder notice their hands start shaking. Neurologists call  this hand trembling symptom – the pill-rolling tremor. The explanation is pretty reasonable. The patient's hand and finger tremors resemble movements performed by the thumb and index finger, which roll a pill.
The other scientific experts consider Parkinson's provoked shaking of hands is similar to coin counting. Anyway, hand trembling complicates routine activities and requires particular treatment measures.
Jaw Tremors
The involuntary jaw movements refer to the umbrella of the mouth tremors. People who face this Parkinson's sign feel complications in everyday activities like eating and speaking. Therefore, this bothersome effect jeopardizes the social life of patients with such neurological disorders.
Tongue Tremors
The Parkinson's research society knows a few cases where people suffer from a deteriorated voice box. However, the anatomical features lead to the whole head-shaking if the neurological disorder worsens tongue motion functions.
Parkinson's Tremor Symptoms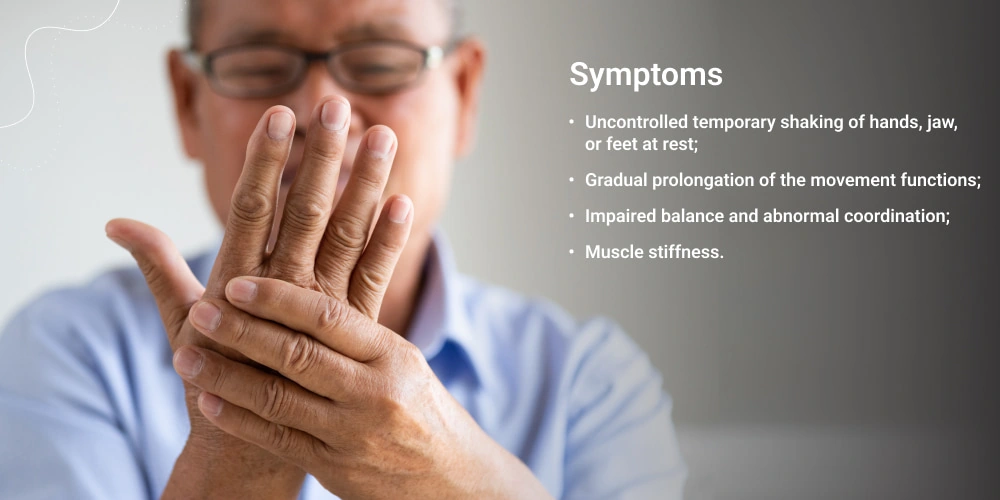 Signs of Parkinson's tremors are visible and could be examined even by the young specialists in the field of neurology:
Uncontrolled temporary shaking of hands, jaw, or feet at rest;
Gradual prolongation of the movement functions.

People with slow motor functions feel difficulties going straight in a few steps;

Impaired balance and abnormal coordination.

The late Parkinson's shows weak efforts of the patients to control their movements and provide normal human life abilities;

Muscle stiffness.

The disorder progression stimulated by particular

types of tremors

exhausts the nervous system and damages muscle flexibility.
How to Treat Parkinson's Tremors?
The therapy program for Parkinson's-related tremors is included in the comprehensive treatment mechanisms applied by neurologists to fight this entire chronic progressive disease. This treatment process includes pharmaceutical products, physical exercises, improved meal plans, or others methods prescribed by a neurologist. Let's take a closer look at this treatment program:
Pharmaceutical products. Pills or injections capable of eliminating

Parkinson's

typical

resting tremors

are prescribed under the results of different screening surveys and clinical tests. The task for these tremor-blocking specimens is to stimulate blood circulation, suspend deterioration processes of the nerve ties, and recover the damaged motor abilities. In addition, patients with Parkinson's syndrome are recommended to take vitamin complex for muscle strength and energy booster.
Physical exercises. Motion is life. Primitive physical activities reduce tremors and involuntary shaking. Outdoor walking, pilates, swimming, or simplified aerobic sessions are excellent samples to build a correct workout program for preventive purposes

.
Improved meal plan. Vitamin-enriched dietary formulas supplement the drug therapy and provide enough calories for athletic measures.
What Can Cause Tremors in Adults?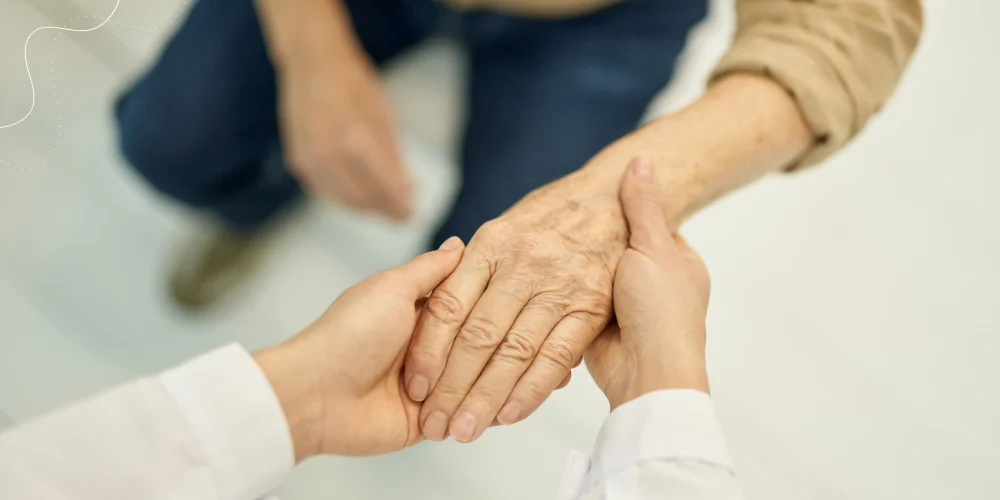 Aging is a key factor associated with:
Deteriorated functions and abilities of the core systems, including neurological, cardiovascular, and motor ones;

Almost complete loss of capabilities to recover damaged cells or tissues;

D

isturbed cognitive functions due to

brain disorder changes

;

And reduced energy flows slow

catabolism

.
Therefore, Parkinson's attacks people aged 60+ and demonstrates its progressive signs in the form of tremors.
Indeed, young and middle-aged people could suffer temporary tremors due to stress, depression, or deficits in some nutritional substances. Upon the right therapy manipulations, tremors can disappear completely. Conversely, tremors could be hidden and expand in the retirement age.
Identify Your Trembling Triggers with Lone Star Neurology
People with tremors might fail to think that involuntary shaking is mitigated after self-treatment measures like anti-stressful procedures. In practice, tremors are one of the most common signals identifying the intense adverse modifications in neurological and motion systems stimulating Parkinson's disease. The Lone Star Neurology specialists quickly detect the specifications of the trembling type and recommend effective treatment methods.
FAQs
How do I know if I have Parkinson's or essential tremors?
Parkinson's signs like shaking hands, feet, or head are revealed in the state of rest. Temporary tremors appear after long-term stressful factors or imply physiological changes due to aging impact. However, any case requires a justified medical conclusion subject to the appropriate clinical surveys.
What do early Parkinson's tremors look like?
The early detected tremors in parkinsonism look like an involuntary foot or arms shaking when a person has a stable pose. Once a person starts moving and executing dynamic actions, trembling disappears. However, the absence of any preventive therapy interventions leads to tremors specific to both states.
What is the difference between a resting tremor and an intention tremor?
Intention tremors are involuntary rhythmic movements revealed while executing primitive dynamic activities. For instance, people who put a spoon to their mouth notice slight trembling once the spoon touches the mouth. Resting tremors, in turn, appear when the potential Parkinson's patient rests and has a stable pose.
Do Parkinson's tremors come and go?
Tremors typical for Parkinson's could go when patients change their poses and start active movements. Therefore, neurologists recommend special anti-Parkinson physical exercises to suspend the consequences of deterioration.
What triggers do Parkinson's tremors have?
The related neurological disorders cause Parkinson's shaking in a particular part of your body. The unconditional changes of the neurons result from dementia factors or multiple sclerosis. Also, the specific Parkinson's signs relate to essential tremors, which provoke uncontrolled movements of the hands, feet, mouth, or jaw.
How do you stop Parkinson's tremors?
Trembling symptoms are terminated by the active movements. Physical exercises, simple everyday activities, or outdoor walking eliminate visual shaking that damage the patient's life.