After treatment for encephalitis, you should be prepared because recovering can be long and difficult. Encephalitis affects the brain, so neurons (nerve cells in the brain) are affected. People with encephalitis experience effects similar to those of strokes, head injuries, and other brain diseases. These are usually associated with cognitive and speech impairment.
All these encephalitis long-term prognosis impacts should not be underestimated on a person's life and social relationships. It is, therefore, important to be sensitive to a loved one who has had encephalitis. Returning to everyday life, work, or study after encephalitis can be difficult for many. In children, the effects may not appear immediately. Still, as the child matures and develops, it is significant to follow up with the doctor and be aware of any changes in the child's behavior. You should pay particular attention to any cognitive impairment and rapid fatigue.
How Long Does Encephalitis Recovery Take?
Encephalitis can cause short-term after effects and those that will accompany you for the rest of your life. On average, in the mild form, the body recovers in 1-2 months, in the moderate form in 3-4 months, and in the severe condition in several years. People who have survived the dangerous disease receive special treatment. As a result, the effects of encephalitis become less pronounced or disappear altogether.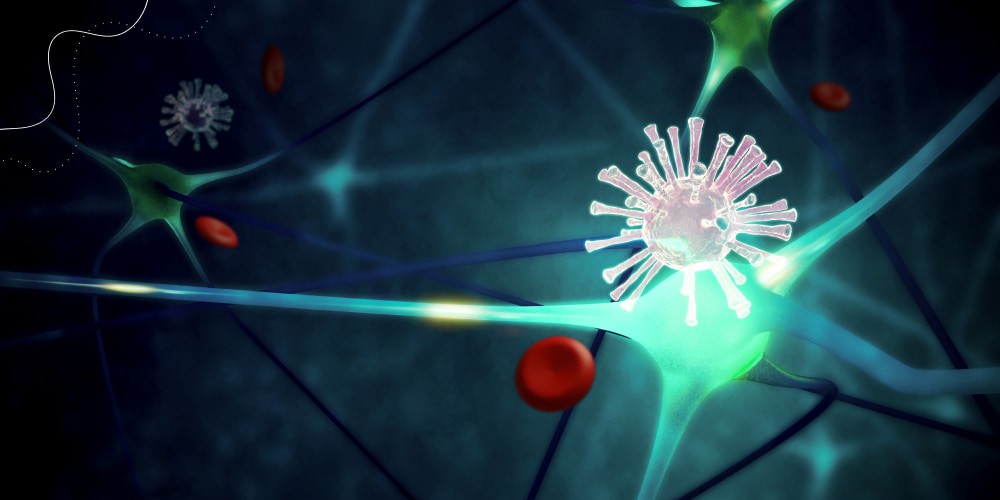 As with treatment, autoimmune encephalitis recovery depends mainly on the specific clinical case, the form of encephalitis, and the after-effects of the disease. However, the autoimmune encephalitis life expectancy after encephalitis, in general, ranges from 60 to 90 years in different countries. It is not only important to create an environment that is conducive to the patient's natural recovery. Some areas of recovery need to be corrected and stimulated so that the person can return to their previous life as quickly and comfortably as possible. 
What Are the Key Factors for Quality Recovering From Encephalitis?
Creating an environment for a natural recovery process is vital for any type of encephalitis.  In most cases, people with relatively light diseases recover for several weeks without any complications in the long term. In addition to a supportive environment and surroundings, the person needs help from rehabilitation specialists as the illness affects the cognitive, behavioral, social, emotional, and medical aspects. 
The recovery process after encephalitis typically involves a neurologist, psychologist, speech therapist, occupational therapist, and other therapists. Their joint efforts aim to restore body functions or compensate for them with possible methods. It is also important to support the patient and their family in all aspects.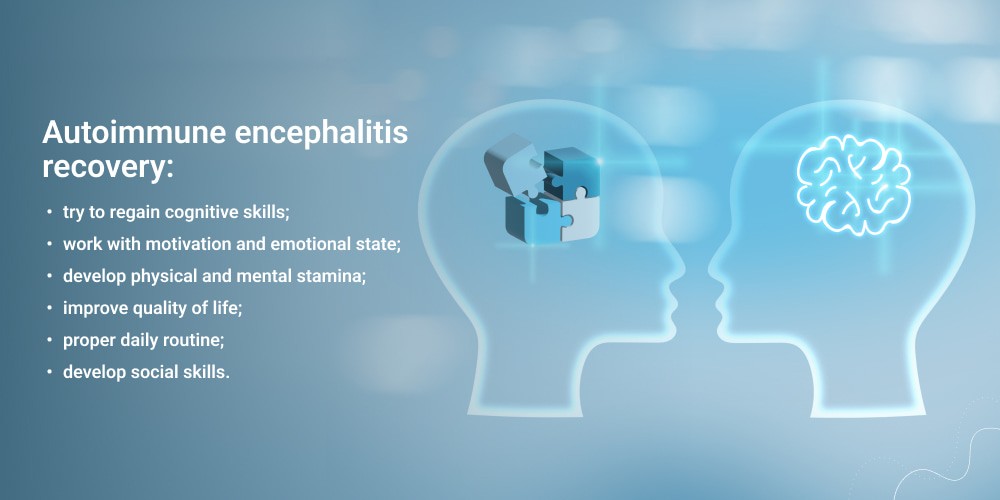 In the process of autoimmune encephalitis recovery, it is important to consider psychological and universal care:
try to regain cognitive skills;

work with motivation and emotional state;

develop physical and mental stamina;

improve quality of life;

proper daily routine;

develop social skills.
You can discuss with your doctor the rehabilitation program and the profile of specialists to be involved. A neurologist, psychologist and neuropsychologist, speech therapist, physiotherapist, and occupational therapist usually help recover after encephalitis. Speech and swallowing disorders require the assistance of a speech therapist. For speech disorders, this includes exercises aimed at restoring phonemic hearing, auditory-verbal memory, articulation exercises, massage, etc. And for swallowing disorders, this includes advice on feeding, the consistency of food, and various techniques to stimulate the pharynx.
Resting and Pacing
Encephalitis has many after effects. It makes the body weak and exhausts the person physically and mentally. You have to follow the proper routine to get your life back after encephalitis.
When recovering from encephalitis, it is essential to remain in bed, as the disease puts an increased strain on the nervous, cardiovascular, immune, and other systems of the body. It is necessary to observe a comfortable routine for recovery, add some activity to daily life, drink plenty of fluids, and not forget about rest.
Good Nutrition
Diet plays a significant role in everyday life. You should know that a healthy diet strengthens the immune system and gives you the strength to fight disease and infection. Encephalitis dramatically affects a person's immune and mental systems, so you should concentrate on rebuilding your immune system by eating as much healthy food as possible. The first thing to remember is that nutrition and drinking habits are vital to recovering from encephalitis. Try to consume more:
Fruit and vegetables without any heavy fibers;

Dairy products (kefir, cheese, sourdough), butter, and sour cream (not very fatty); 

Small portion of crumble oatmeal

;

Low-fat meat and fish (boiled or steamed only). 
Adequate Services
It's significant to give people the correct and current information about the disease and its effects, recovery, and autoimmune encephalitis life expectancy. Sometimes it is better to provide more details to relatives so as not to traumatize the patient's psyche. To do this, you can use reliable and trusted online resources, such as the Encephalitis Society. You can also talk to the treating physicians; sometimes, it is better to consult several professionals at once. People should be sure to be informed about encephalitis long-term prognoses so that they are prepared for the accompanying symptoms, such as:
developing intellectual disorders;

changes in mood and behavior;

rapid fatigue;

and apathy.
Correctional psychotherapy and social adaptation are necessary to follow at home, also. This should be taken care of by the relatives of the patient. The sources mentioned above should be consulted for competent help.
Why choose Lone Star Neurology?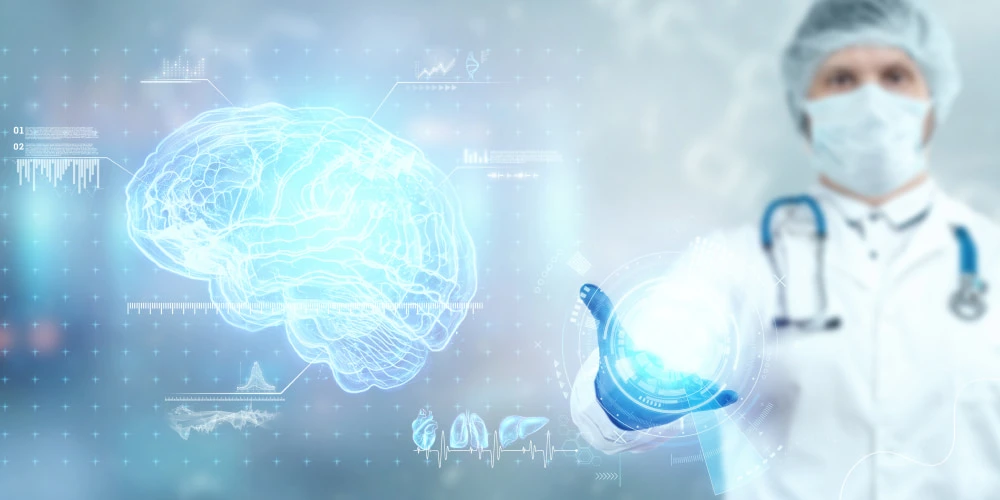 Programs of autoimmune encephalitis recovery at Lone Star Neurology are characterized by their flexibility and variability and by the professionalism of the specialists who develop and supervise them. For these reasons, highly qualified rehabilitation therapists at Lone Star Neurology perform rehabilitation after encephalitis treatment. Our specialists develop rehabilitation programs individually. In the case of encephalitis, this approach allows:
cognitive;

behavioral;

social;

physical;

and emotional skills.
In some cases, the patient learns to live again – to walk, read, write, eat, and talk. For each patient, the objectives are individual and depend on the severity of the disease. Lone Star  Neurology program is successfully planned and implemented to regain walking and complex actions for some patients. For people with severe emotional disturbances, the focus is on restoring memory and the ability to navigate one's own home. Every patient can get the needed help in the best way. We are proud of our improved patients outcomes.
FAQs
How long does it take to recover from encephalitis fully?
The recovery period usually takes from 2 months to several years. The speed and quality of recovery depend on the person's immunity, the help they receive, the professionals who work with them, and, of course, their attitude.
Can only humans catch encephalitis?
No, for example, tick-borne encephalitis infections are spread by iodide ticks. And encephalitis in general also affects animals – rodents, livestock, monkeys, and some birds.
Does encephalitis cause permanent brain damage?
The absence of medical treatment leads to a progressive deterioration to complete personal degradation. But if you help the person in time, you can avoid  encephalitis with minimal after effects. 
Does encephalitis shorten your life?
Yes, diseases, in general, shorten a person's life. Encephalitis also has a significant impact on autoimmune encephalitis life expectancy. It is especially true of conditions related to the human psyche. It is due to the wear and tears on the life span of the organs.