A migraine is usually a moderate or severe headache among all types of headaches, which usually affects one side of the head, which can be described as throbbing pain or a pulsing sensation. 
Migraine is a neurological condition that can lead to various symptoms. It's often accompanied by nausea, vomiting, and extreme sensitivity to light and sound. Migraine attacks can last for hours to days, and the pain can be so severe that it interferes with your daily routine. It often affects all ages.
Why is migraine caused?
Roughly speaking, migraine results from abnormal brain activity temporarily affecting nerve signals, chemicals, and blood vessels in the brain. As you can get, a migraine is neurological in nature, and there are many migraine triggers, including hormonal changes, stress, poor sleep, loud music, bright lights, and even foods like chocolate, citrus fruits, onions, dairy products, etc. 
How to help migraine
:
powerful tips
Rest in a dark and quiet room
You should realize that migraine can be caused by a loud party in the club or a hard-working day, so you should find a quiet place and have some rest. Turn off the light, close the window, and clear your mind, lying in the comfortable bed in a quiet room. 
How to get rid of a migraine fast without medication? Here comes an easy answer – sleep if you can. As a migraine comes as a consequence of poor sleep, you should establish proper sleep hours. Good sleep can also be very therapeutic during a migraine attack and may often help terminate the attack if achievable, particularly in children.
Migraines may keep you from falling asleep or wake you up at night. Consider your preferences, which you know better than anyone, which can encourage you to fell asleep. There can't be anything better than an exciting book, soothing music, and a warm bath. 
Avoid heavy meals and caffeine, which can interfere with sleep. Also, it is not recommended to smoke or drink alcohol before going to bed. 
Pay attention to proper nutrition
How to stop migraines by eating healthy food? Without any doubt, eating junk food will affect your health condition sooner or later. You should realize that a headache can act as a signal to change something, as your eating habits can influence your migraines. 
Be consistent.

Eat at about the same time every day.

Don't skip meals.

Fasting increases the risk of migraines.

Avoid migraine triggers.

By the way, despite the proper nutrition is good, in that case, not every healthy product may be helpful to get rid of migraine. Can dairy cause headaches? Yes, even though it sounds strange. We want to note that such products as aged cheese, chocolate, caffeine, and alcohol are migraine triggers, which you should avoid while looking for a diet to treat your headache.



Despite that caffeine is a popular point in the list of causes of a headache, a small amount may ease a migraine individually. Caffeine is also present in some migraines drugs. But, too much caffeine may cause a migraine. It may also lead to a severe caffeine withdrawal headache.
Apply a hot or cold compress. 
Place the compress across your forehead or the back of your neck. "Many of my patients prefer a cold compress," says Lawrence C. Newman, MD, director of the Division of Headache at NYU Langone Medical Center in New York City.
Ice can have a numbing effect. "It detracts the brain from the migraine," says Good. "You're stimulating other nerve endings where you're putting the compress."
Some people may prefer a warm compress, Dr. Newman says. Heat can help relax tense muscles. You may also try taking a warm bath or shower.
Get rid of causes of a headache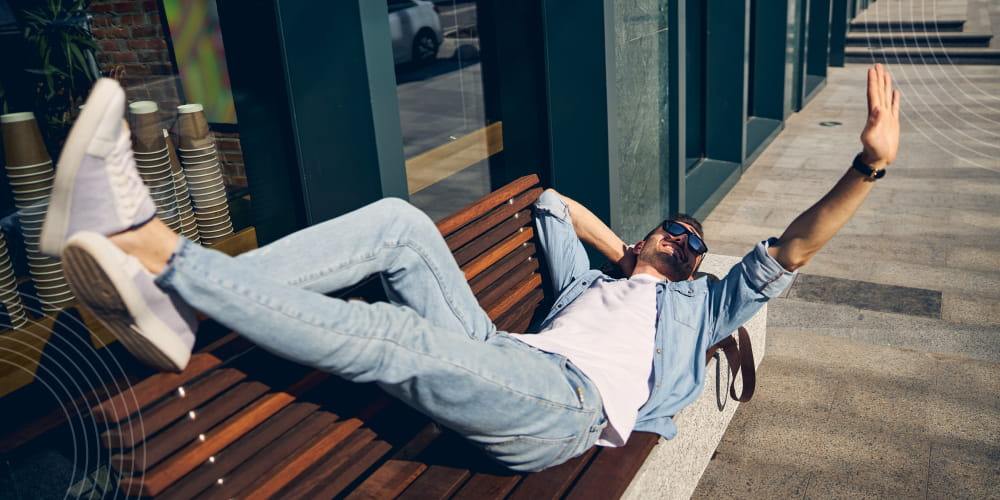 Treat your life simpler.

No one will deny that adult life is stressful, but you should admit the rules of life and try to take joy in simply exciting. 

Make a pause.

Take a break during your working hours and have a walk or rest in the bed. The better the rest time, the more productive your working process will be.  

Search for positive.

Remember that you can change what you do, but you can't hide from what you want. Allow time to do something you love for at least one hour every day. It could be playing a game, having a drink with the closest friend, or pursuing a hobby. While doing something you love, you forget about everything, including stress and pressure. 
Stop living a passive life
How to help migraine with sports? At first, you should admit that inactivity can be a reason for headaches, as a sedentary lifestyle can weaken your muscles, making you more susceptible to injury and headache pain. Poor posture and lack of exercise can cause stress, increasing your risk of headaches.
In the list of causes of a headache, obesity also matters, increasing the risk of chronic headaches. It is essential to maintain a healthy weight through exercise and diet to provide additional benefits in managing migraines.
Get in touch with a doctor to choose the best activity, which will suit your lifestyle and dont affect your health. Anyway, jogging, swimming, or cycling will meet everyone's needs and help you achieve a balance between sports and work. Don't overestimate your abilities and exercise gradually, as very vigorous exercise may provoke migraines.
Tobacco acts as a precipitating factor for headaches, specifically migraines, new research suggests. This is indicated in a study that shows that smokers have more migraine attacks and that smoking more than five cigarettes a day triggers headache. The work has appeared in the Journal of Headache and Pain.
According to the National Headache Institute, the nicotine in cigarettes is the leading cause because it constricts the blood vessels in your brain, leading to less blood flow to the brain and the surrounding tissues, which can cause a migraine attack or directly cause head pain.
When to worry about a headache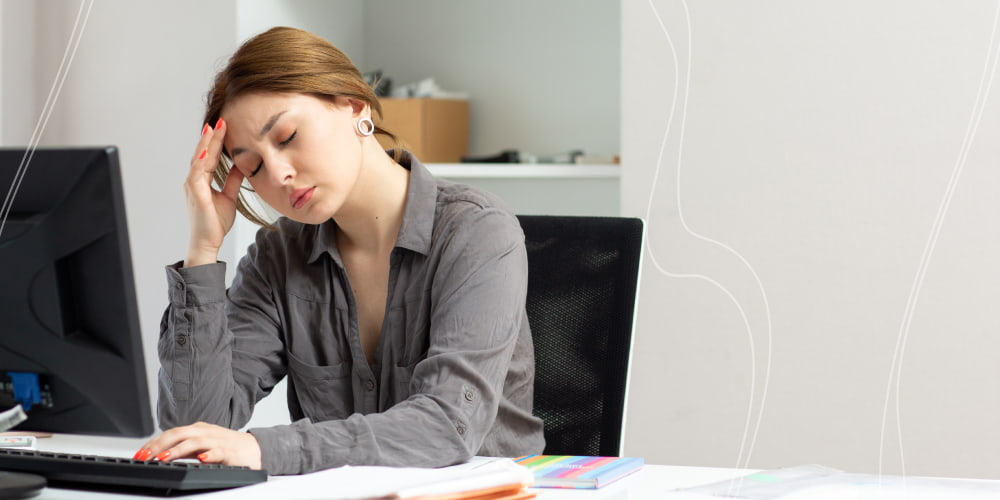 Because there is no exact treatment for a Migraine, you should keep a record of your pain and find an answer on how to help migraine in your case. But if you are concerned about your health condition according to the more frequent headaches, don't waste your time and make an appointment to discuss it with a specialist.
Anyway, you should be responsible for all types of headaches, leading to more severe disease than a migraine. You have to see your doctor immediately if you have a headache with a fever, double vision, trouble speaking, or any other symptoms, which seem to be uncharacteristic of a migraine.
Also, you have to monitor your health condition after a head injury, especially if the headache worsens, which is especially necessary with unusual types of headaches in old age.