Sleepwalking, also known as somnambulism, is a sleep disorder in which a person walks or performs other activities while asleep. Fortunately, there are several effective treatments and preventive methods available for sleepwalking:
Treatment of underlying medical conditions
Medication
Cognitive behavioral therapy
Relaxation techniques
Safety measures
Sleep hygiene practices
Avoiding triggers
These methods help:
Reduce the frequency and severity of sleepwalking episodes;
And improve sleep quality and safety.
It is estimated that up to 29% of the general population can experience sleepwalking at some point in their lives. 
Most cases of sleepwalking are harmless. But it can be dangerous if a person:

Wanders into dangerous areas;
Or engages in activities that could harm themselves or others.
Whether you or someone experience this disorder, in this article, we will explore the various options for treating sleepwalking with:
Medication;
Therapy;
Lifestyle changes;
Preventive methods to reduce the likelihood of sleepwalking episodes.
By exploring the various treatment options outlined in this guide, you can take the necessary steps to manage this disorder and improve your sleep quality. 
Sleepwalking Diagnosis
The diagnosis of sleepwalking typically involves:

A combination of a medical history review
A physical examination
And a sleep study
Let's consider these diagnosis methods in more detail:
During the medical history review, the doctor will ask a series of questions about:




Patient's sleep patterns;

And experiences. 

This can include questions about:

Frequency and duration of these episodes;

Any injuries that can have occurred during sleepwalking;

And whether the patient has:




– any other

sleep disorders

;

– or medical conditions contributing to this disturbance. 

The doctor can also ask about the patient's medication use. Since certain medications can increase the risk of sleepwalking.

This type of

sleepwalking diagnosis

helps identify any underlying medical conditions. The doctor will typically perform a full physical exam, checking for:

Any signs of injury;

Or other physical conditions affecting the patient's sleep.

A sleep study is also known as polysomnography. It is the most effective way for a

sleepwalking diagnosis

. This test involves spending a night in a sleep lab, where:

Patient's sleep patterns;

And brain activity is monitored using various sensors and devices. 

The sleep study helps:

Identify any disruptions in the patient's sleep patterns;

Rule out other sleep disorders causing similar symptoms.

Sleepwalking Treatment 
Treatment options for sleepwalking include:
Cognitive behavioral therapy
Relaxation techniques
Scheduled awakenings
Safety measures
Treatment of underlying medical conditions
Sleep hygiene practices 
Avoiding alcohol, caffeine, and stress
Additionally, addressing underlying medical conditions can also be effective for sleepwalking cure. 
It is important to treat sleepwalking for several reasons:
1.It can be dangerous and can lead to injuries, both for:
– the person who sleepwalks;
– and others in the same environment.
2. It can significantly disrupt an individual's quality of life. Since it can cause feelings of embarrassment, shame, and anxiety. 
3. Untreated conditions can lead to chronic sleep deprivation. It can have negative impacts on an individual's physical and mental health.
It is important to work closely with a medical professional. They will determine the most appropriate treatment plan for each individual. Treatment depends on the severity and underlying causes of this condition. 
Let's consider these sleepwalking treatment and cure methods in more detail:
1. Cognitive behavioral therapy (CBT)
CBT is a type of talk therapy that can effectively manage this ailment. CBT helps individuals:
Identify;

And change negative thought patterns and behaviors contributing to sleepwalking. 
2. Relaxation techniques
Relaxation techniques can be an efficient way of cure for sleepwalking. They involve:
Progressive muscle relaxation;

Deep breathing exercises;

And guided imagery. 
These techniques reduce stress and anxiety, promote relaxation, and improve sleep quality.
3. Scheduled awakenings
Scheduled awakenings involve waking an individual up at certain intervals during the night. It is necessary to interrupt the sleep cycle and prevent sleepwalking episodes. This technique can be effective in reducing:

Frequency;

And the severity of this disturbance.
4. Safety measures 
These measures can include:
Installing alarms or locks on windows and doors;

Removing sharp or dangerous objects from the sleepwalking individual's environment;

And keeping the bedroom free of clutter and tripping hazards.
5. Treatment of underlying medical conditions 
Underlying medical conditions such as sleep apnea or restless leg syndrome can contribute to this illness. Treating these conditions can help sleepwalking attacks. This can involve:

Continuous positive airway pressure machine for sleep apnea;

And medication or lifestyle changes for restless leg syndrome.
6. Sleep hygiene practices 
These hygiene practices can be an effective method of cure for sleepwalking. They include:
Maintaining a consistent sleep schedule;

Creating a calming bedtime routine;

And avoiding stimulating activities before bed.
7. Avoiding triggers 
Certain triggers, such as alcohol, caffeine, and stress, can increase the likelihood of this condition. Avoiding these triggers can be effective in managing sleepwalking episodes.
Is There
Medication
To Stop
Sleepwalking
?
Yes, there are medications reducing the occurrence and severity of sleepwalking. A doctor prescribes these medications which can include:

Benzodiazepines, such as clonazepam or diazepam;
Antidepressants, such as selective serotonin reuptake inhibitors (SSRIs);
Or tricyclic antidepressants (TCAs).
But you should take these medicines just on the advice of your doctor.
Benzodiazepines sleepwalking medications are often used to treat sleepwalking because they help:
Reduce anxiety;

And promote relaxation. 
These medications can effectively reduce the frequency and intensity of sleepwalking episodes. But they can also have side effects such as:
Drowsiness;

Confusion;

And memory impairment.
Antidepressant sleepwalking medication helps manage this disturbance. It is particularly if this ailment is associated with other mental health conditions such as:
These medications help:
Regulate brain chemistry;

And improve sleep quality.
It is important to note that medication is helpful in conjunction with:
Other behavioral;

And lifestyle modifications.
Since medication alone can not be sufficient to manage this condition fully. Additionally, it is essential to work closely with a doctor. They will:
Prescribe the most appropriate medication and dosage for each individual;

As well as monitor for any potential side effects or complications.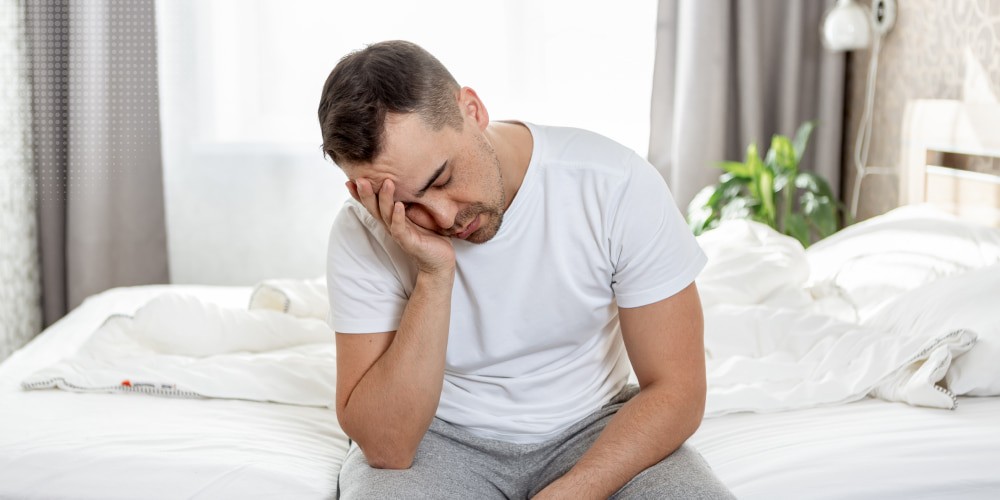 How To
Prevent Sleepwalking
?
Preventing sleepwalking involves:
Reducing stress;

Promoting healthy sleep habits;

And addressing any underlying medical conditions.
Let's consider these preventive measures in more detail. Some of these methods are similar to treatment options. But they are complementary:
1.Reducing stress. Engage in stress-reducing activities such as:
– yoga;
– meditation;
– or deep breathing exercises to help promote relaxation.
2. Establishing a regular sleep schedule. Go to bed and wake up at the same time each day. It helps regulate the body's sleep-wake cycle and prevent sleepwalking.
3. Creating a relaxing sleep environment. Keep the bedroom cool, dark, and quiet. This promotes relaxation and reduces the risk of disruptions to sleep.
4. Practicing good sleep hygiene. Avoid caffeine and alcohol before bed. Avoid screen time before bed.
5. Addressing underlying medical conditions. Treat some medical conditions. It can be:
– sleep apnea;
– or gastroesophageal reflux disease (GERD).
6. Seeking treatment. Seeking sleepwalking treatment from a medical professional can be helpful if it is persistent or causes significant distress or safety concerns.  
With proper management and treatment, many people can:

Successfully manage their sleepwalking;

And reduce the risk of injury or other complications.
How Can Lone Star Neurology Doctors Help You?
Lone Star Neurology doctors can help with sleepwalking treatment. Neurologists are medical doctors specializing in:

The diagnosis and treatment of conditions that affect the brain and nervous system;

Including sleep disorders such as sleepwalking.
If you are experiencing sleepwalking episodes and are seeking treatment, you should consider scheduling an appointment with a neurologist. 
During your appointment, the neurologist will conduct a thorough evaluation to:
Determine the underlying cause of your condition;

And develop a treatment plan tailored to your individual needs.
A neurologist can:
Provide expert guidance and support throughout the

sleepwalking treatment

process;

Help you achieve better quality sleep;

And increase your chances

for a sleepwalking cure

.
Schedule an appointment with Lone Star Neurology! And receive expert and personalized treatment options!
FAQ
How to protect yourself when sleepwalking?
To protect yourself when sleepwalking:
ensure that your sleeping environment is free from hazards;

consider installing alarms on doors and windows;

and avoid consuming alcohol or medications that can trigger sleepwalking episodes.
When should you see a doctor about sleepwalking?
If sleepwalking affects your quality of life, causing harm or injury, or is accompanied by other symptoms, it's important to see a doctor for a proper diagnosis and treatment plan.
Who is at risk for sleepwalking?
These can be:
children, those with a family history of sleepwalking;

and individuals who experience other sleep disorders or medical conditions.
What should someone do if they witness someone sleepwalking?
You should not startle the sleepwalker or attempt to wake them up. Instead, gently guide them back to bed. And ensure that their sleeping environment is safe and free from hazards. It's important to stay with the sleepwalker until they have returned to a state of deep sleep.
Why is it dangerous to wake up sleepwalkers?
It can cause:
disorientation and confusion, leading to potential emotional distress or even violence;

them to fall or injure themselves as they can still be sleepwalking. It is best to consult a medical professional for advice on how to manage chronic sleepwalking.