Hypersomnia is a disorder characterized by a significant increase in sleep duration and bouts of daytime sleepiness. Hypersomnia is often caused by: 
lack of sleep and severe fatigue;

it can be a consequence of taking medications;

a symptom of narcolepsy or mental disorders;

 trauma and brain damage, and a number of somatic diseases prolonged night sleep (more than 10 hours);

manifestations of persistent or paroxysmal daytime sleepiness;

continuation of the negative state of the body even after sleeping during the day;

difficulty waking up or its long duration, often accompanied by a symptom of sleep intoxication.
It is important to consider that each person's rate of sleep duration is unique and varies within 5-12 hours. And when hypersomnia is diagnosed, a person's sleep indicators are taken into account for the periods before the onset of the disorder. In addition, it is essential to distinguish hypersomnia from increased daytime sleepiness caused by lack of sleep due to insomnia or prevailing circumstances.
In medical practice, patients' treatment of hypersomnia is required much more often than the treatment of insomnia. Moreover, patients often simply do not notice the appearance of a disorder until it is identified with the help of a test. At our Lone Star Neurology clinic, the doctors with extensive experience are ready to help you. Do not postpone the appointment, contact us to avoid complications.
Idiopathic Hypersomnia
Sometimes hypersomnia can develop without a known cause; this condition is called idiopathic hypersomnia. 
Idiopathic hypersomnia is currently regarded as a heterogeneous disease, the pathophysiology of which is not yet known. 

The average age of disease onset in different populations ranges from 16.6 to 21.2 years.

 Women get sick slightly more often. 

There is a familial predisposition to the development of this disease. 
After the onset of the main symptoms, the disease, as a rule, proceeds without pronounced fluctuations for a long time. However, spontaneous remissions are noted in 14-25% of cases. Complications are observed mainly in the social and professional spheres; working capacity, academic performance, social status decrease, and job loss are possible.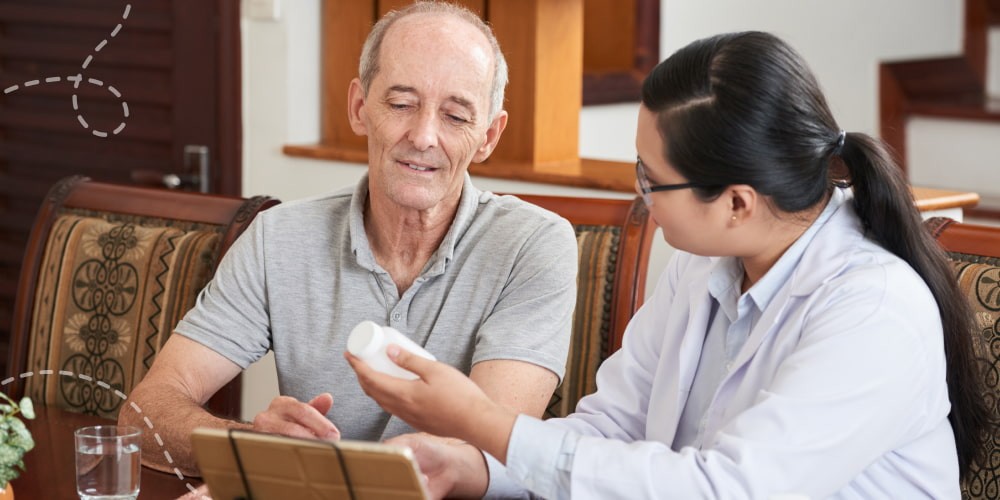 Hypersomnia Diagnosis
Our Specialists have tremendous experience in hypersomnia diagnosing and treatment. The equipment of our center detects diseases in the early stages. The basis of the treatment of sleep disorders is psychological work and a wide range of therapeutic methods to eliminate the root cause of the problem.
1) As a rule, the doctor is interested in:
the patient's mood;

complaints from the patient; 

what medications he is taking;

whether traumatic events have occurred in the patient's life;

whether there is an increased load and stress at work.
2)  If there is a suspicion of neurological pathology, a referral is given to a neurologist who can prescribe:
 3) Examination by a neurologist and subsequent examinations also provide an opportunity to identify:
depression;

and symptoms of pathologies such as meningitis and neoplastic brain damage.
4) If psychological reasons are excluded, the body is examined, especially:
the heart;

liver and lungs;

blood and urine tests are prescribed.
 5)  The diagnosis can be based on:  
examination; 

laboratory tests. To assess the severity of daytime sleepiness, introspective methods are used, such as:

Epworth sleepiness scale;

Stanford and Carolina sleepiness scales;

multiple sleep latency test;

actigraphy;

polysomnography.
The results of these studies are not always correlated with each other and should be subject to appropriate clinical evaluation.
The multiple sleep latency test assesses a person's ability to fall asleep in a restful environment. Before the study, polysomnography is necessary, which confirms that the previous night's sleep duration is at least seven hours. At the end of the test, the average sleep latency is calculated, which is a healthy person, as a rule, exceeds ten minutes. With hypersomnia, the time to fall asleep in less than eight minutes. Another equally important aspect of assessing the test results is the presence of episodes of early onset of REM sleep. It is important to note that early onset of REM sleep can be recorded in people with chronic sleep insufficiency, circadian rhythm disorders, sleep breathing disorders, and sometimes in healthy people (in 4-9% of cases). For the diagnosis of hypersomnia, long-term actigraphy and polysomnography with continuous recording of indicators during the day are used.

Hypersomnia Treatment 
Treatment is prescribed only after the initial admission diagnosis, based on the results of the tests. With drug therapy, benzodiazepine drugs, antidepressants, and antipsychotics with a sedative effect are most often used:
Prescribing drugs

for

hypersomnolence

requires an

individual approach

. In each case, before prescribing the drug, it is necessary to weigh the possible benefits of its use and the risk of side effects and complications. In any case, therapy begins with minimal doses with a gradual increase ineffectiveness. Patients can take medications daily or periodically in situations of particular importance to them.
In addition to drug therapy, the individual adaptation of the patient is essential, including professional and social rehabilitation aimed at maintaining the patient's social status, employment in an accessible profession, psychological correction, and other measures of social assistance.
Psychophysiological hypersomnia does not require special treatment. Creating appropriate conditions for an adequate night sleep duration, the end of the stress factor leads to improvement.
As for children and adolescents, it is recommended to consider the age norms of sleep when organizing the daily routine. Sleep hygiene for hypersomnia consists of a daytime sleep of 45 minutes. Compliance with the sleep regimen, excluding work in the evening and at night, including 1-2 periods of daytime sleep in the routine, normalizes the nervous system's activity. If the source of the sleep disorder is identified correctly, the correct treatment will be effective quickly.
Once the cause of drowsiness has been eliminated, it is imperative to maintain a healthy lifestyle. The result of therapy will be restoring night sleep, and after this process, daytime sleepiness will disappear.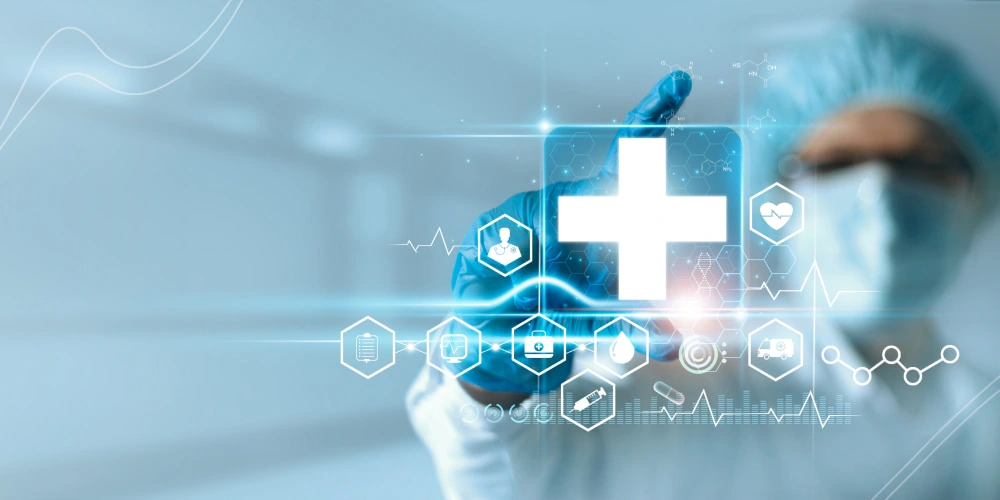 Hypersomnia Therapy
The therapy scheme for drowsiness is always individual, depending on the severity of the disease. It can include:
drug treatment;

plastic surgery to restore the airways;

acupuncture, massage courses;

yoga classes;

adherence to sleep patterns.
In addition to sleep hygiene and coping skills, treatment may include medication to increase focus and concentration throughout the day. A child or adolescent with hypersomnia or narcolepsy may need special conditions to help them learn and improve concentration. Scheduled sleep breaks, later start times, shorter school days, or extra time to do homework or tests can improve academic performance.
 It is also important to:
follow a diet to exclude spicy; 

fatty;

salty foods from the diet during recovery; 

balance the mode of work and rest;

not to overwork;

to walk in the fresh air for at least half an hour.
In sedentary work, it is essential to: 
fill in your leisure time with activities, for example, sports. 
The patient needs to stop smoking drinking alcohol, exclude food intake before bedtime. If you suspect the symptoms of hypersomnia, you should see a doctor. Contact us to avoid complications.
FAQs
Sleep apnea is a breathing disorder in which a sleeping person stops breathing for short periods. Breathing becomes irregular, with repeated stops. There are two main types of this condition: obstructive sleep apnea and central sleep apnea.
How do you know if you have apnea?
Typical sleep apnea symptoms are:
 headache upon awakening, which develops due to oxygen deprivation of brain cells;

feeling tired even after a prolonged restful sleep, caused by frequent short-term waking up after the suspension of breathing.
How to sleep properly with apnea?
Try sleeping on your side. In some patients with early-stage sleep apnea, breath-holding occurs only when they sleep on their back. If you find it difficult to abandon your usual sleeping position, use pillows and bolsters for more comfort.
What disease causes a feeling of intense sleepiness during the day?
This symptom causes hypersomnia. To find out for sure, consult a doctor who will diagnose and diagnose.