Hypersomnia (pathologically increased daytime sleepiness) is defined as a condition characterized by an inability to maintain adequate levels of wakefulness throughout the day, accompanied by episodes of uncontrollable need for sleep, leading to unintentional falling asleep.
Sleep disorder is a serious problem for modern people, negatively affecting the physical and psychological state of the body. It is one of the most common problems globally; it affects 8-15% of people of working age, most of whom are forced to take sleeping pills.
Asleep disorder in an adult can be caused by one or a whole range of reasons, from emotional overstrain and chronic alcoholism to several medical problems. It manifests itself in people of all ages and social groups, but the problem only worsens with age. Therefore, when it is detected, it is necessary to seek professional medical help immediately; the doctor will conduct an initial diagnosis, determine the root cause of the problem and prescribe an adequate treatment regimen. At our Lone Star Neurology clinic, the doctors with extensive experience are ready to help you. Do not postpone the appointment, contact us to avoid complications.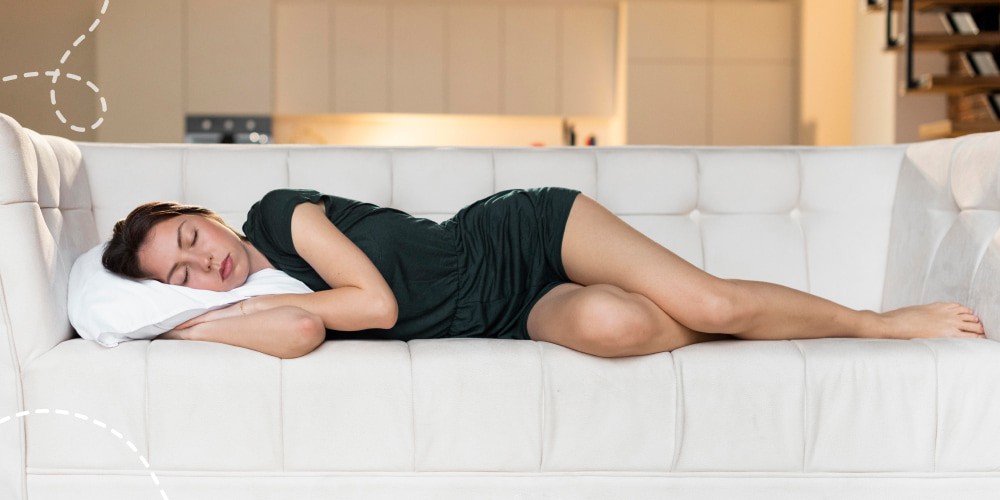 Types of
hypersomnia
The etiological principle is used to classify hypersomnia. By the type of course, permanent and paroxysmal hypersomnia are classified. With the first, there is constant drowsiness or drowsiness during the day; with the second, there will be sharp insurmountable bouts of drowsiness, often forcing to fall asleep in inappropriate places. Treatment for hypersomnia diagnosed directly depends on its manifestation and type of disorder. Depending on the root cause, the disorder is usually divided into:
hypersomnia

(psychophysiological). It affects healthy people who experience regular stress and lack of sleep.

Pathological hypersomnia. Nervous disorders and sleep disturbances cause it.

Narcolepsy

. These are imperative cases of dreaming during the day. Characterized by restless sleep and feeling sleepy, it is a chronic disorder.

Post-traumatic hypersomnia – caused by various injuries.

Medicinal hypersomnia. Provoked by taking drugs that cause drowsiness.

Iatrogenic hypersomnia. It is caused by certain drugs: beta-blockers, antipsychotics, antidepressants, etc.

Psychiatric hypersomnia. Mental disorders cause it.

Kleine-Levin syndrome. Hypersomnia occurs in episodes, accompanied by a growing feeling of hunger.   
Idiopathic and psychophysiological
hypersomnia
Idiopathic hypersomnia
Sometimes hypersomnia can develop without a known cause; this condition is called idiopathic hypersomnia. Idiopathic hypersomnia is currently regarded as a heterogeneous disease, the pathophysiology of which is not yet known. The average age of disease onset in different populations ranges from 16.6 to 21.2 years. Women get sick slightly more often. There is a familial predisposition to the development of this disease. After the onset of the main symptoms, the disease, as a rule, proceeds without pronounced fluctuations for a long time. However, spontaneous remissions are noted in 14-25% of cases. Complications are observed mainly in the social and professional spheres; working capacity, academic performance, social status decrease, and job loss are possible.
Psychophysiological hypersomnia
Hypersomnolence can be observed in practically healthy individuals with psychophysiological hypersomnia. A good night's sleep characterizes this disorder with insufficient duration and attempt by complaints of daytime sleepiness, sleep deprivation, complaints of the asthenic circle. The causes of increased daytime sleepiness can be various stresses, a lack of sleep at night, and an increased need for sleep.
Signs and symptoms of
hypersomnia
The main symptoms of excessive sleepiness include:
An increase in sleep duration at night. According to scientific research, the optimal amount of sleep for a healthy adult is 7 to 8 hours a night. The length of time a child sleeps varies by age from 16 to 10 hours a day.

Sleepiness during the day, difficulty doing repetitive work. Difficulty completing tasks or maintaining a work rhythm at school or work.

A constant feeling of sleepiness, difficulty waking up in the morning, occasional headaches, and weakness.
In contrast to states of increased fatigue, increased daytime sleepiness is not eliminated by increasing sleep duration.
With hypersomnia, the risk of death or serious injury from road traffic accidents or industrial accidents is significantly increased. People with severe hypersomnolence sometimes do not realize that they fall asleep at the wrong time. Road traffic accidents can be attributed to blackouts or seizures. The impairment of labor productivity can be associated with a decrease in memory.
In conditions such as sleep apnea or periodic limb movements, patients can wake up several dozen times per night. Their total sleep duration decreases, the structure of sleep stages is disturbed, but at the same time, they can tell the doctor that they fall asleep quickly and soundly every night sleep without waking up or waking up rarely.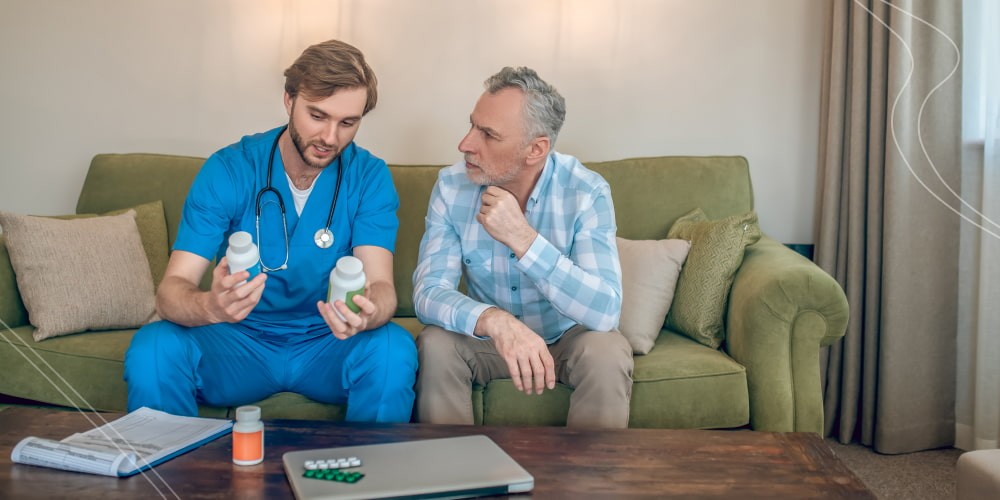 Causes of
hypersomnia
This disease can have different causes, but it is essential to consider the symptoms and see a doctor. Here are the main reasons that can affect the appearance of excessive sleepiness:
Depression

. In adolescents and young adults,

excessive sleepiness

can be a sign of depression. Approximately 40% of young people under 30 suffering from depression are diagnosed with

hypersomnia

. But older people can also experience

hypersomnolence

during the depression, especially women. It is important to remember that in people with depression, sleep disturbances can take many forms; for example, patients can suffer from both insomnia and

hypersomnia

at the same time. Studies show that this occurs in 27% of cases, usually with severe depression when people are attempting suicide and are prone to addiction.

Use of psychotropic substances

. Alcohol and drugs can interfere with circadian rhythms, reduce sleep quality, and make you tired during the day.

Neurological diseases i

nclude

Alzheimer's

, Parkinson's, multiple sclerosis, and brain damage.

Hypersomnia

s in mental disorders account for 5–7% of all

hypersomnias.

More often, women suffer from it. The typical age for developing this condition is between 20 and 50 years.

Some medications.

Sedation and

excessive sleepiness

are common side effects of many drugs used in medical practice, including various hypnotics, anticonvulsants, antihistamines, antidepressants, etc. Drowsiness can also occur while taking dopamine agonists, in more rare cases, non-steroidal anti-inflammatory drugs, some antibiotics, antispasmodics, antiarrhythmics, etc. The most susceptible to the development of

hypersomnolence

is elderly, suffering from comorbid diseases and forced to take a large number of drugs in various combinations. The diagnosis is confirmed if symptoms improve after stopping the drug that causes drowsiness. The diagnosis also includes

hypersomnia

that occurs in the background of discontinuation of psychostimulants, amphetamines, and other similar substances.

Head trauma, tumors, and brain damage

. Children with certain brain tumors such as craniopharyngioma are highly likely to develop

hypersomnia

. These tumors develop near the hypothalamus, a structure in the brain that regulates sleep.
If you suspect the symptoms of hypersomnia, you should see a doctor. Contact us to avoid complications.
FAQ
What disease causes a feeling of intense sleepiness during the day?
This symptom causes hypersomnia. To find out for sure, consult a doctor who will diagnose and diagnose.
What causes hypersomnolence disorder?
Many factors influence the appearance of hypersomnia. Among these factors are various sleep disorders, sleep apnea, frequent lack of sleep, overweight, etc.
Is hypersomnia a mental illness?
Hypersomnia is very often associated with mood disorders. The patient often wants to sleep; this desire can be caused by the stress suffered.
Why do I sleep a lot but still don't get enough sleep?
This type of sleep disturbance can be caused by hypersomnia. Sleeping more than 7-8 hours a day can be a serious symptom.
Is hypersomnolence the same as narcolepsy?
They may have similar symptoms, but they are treated differently. Narcolepsy is a neurological disorder that can cause sudden sleep attacks.