Memory loss is a common complaint when the patient is being examined for the first time. It can happen at any age, but the elderly experience it the most frequently. In some cases, the patient's loved ones are more concerned about their memory loss than they are. Because memory loss or deterioration is a significant sign of dementia, amnesia, which is basic memory loss without any other cognitive deficits, should be separated from dementia. 
Medical professionals and individuals frequently consider memory loss a sign of dementia. But most of the time, memory loss does not precede the development of dementia. Around 50 million individuals worldwide have dementia, and nearly 10 million new cases are diagnosed yearly. Although it mainly affects the elderly, dementia is not an inevitable part of becoming older. This article will be about dementia and amnesia differences.
Dementia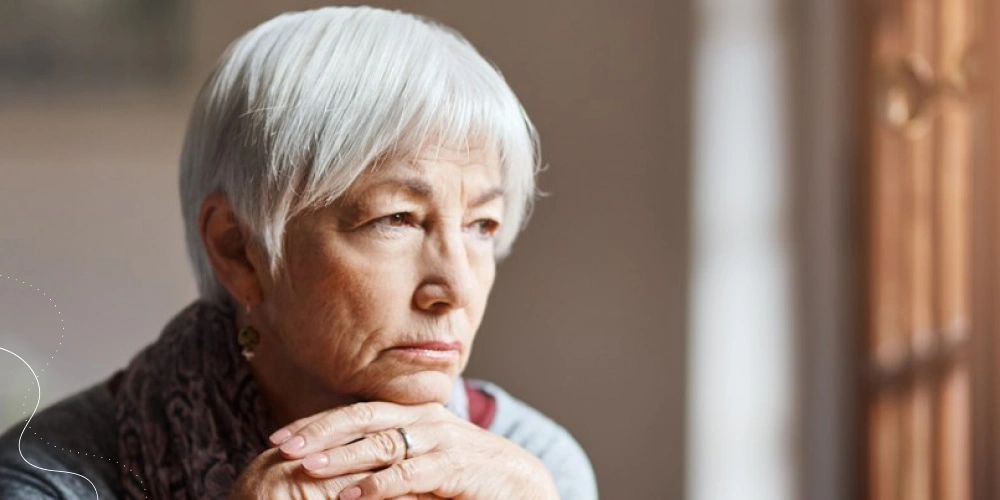 Dementia is frequently not well known or understood, which results in stigma and obstacles to treatment and diagnosis. Dementia can have physical, psychological, social, and economic effects on those who provide care, their families, and society as a whole.
Depending on the severity of the disease and the person's personality before the condition, dementia has a distinct influence on each individual. Before we discover symptoms of dementia, there are three phases in the development of dementia-related signs and symptoms. 
1. Early-stage: because dementia develops gradually, its early stages sometimes go unrecognized. Typical signs include: 
forgetfulness; 

losing a sense of time;

becoming lost in familiar surroundings.
2. Middle-Stage: As dementia advances to the middle stage, the range of signs and symptoms narrows and becomes more prominent. These consist of: 
forgetting about recent events and names of individuals;

forgetting about the house's direction;

emerging communication challenges;

the need for assistance with self-care

behavioral issues, such as aimless roaming and asking the same questions.
3. Late-stage: passivity and practically total dependency emerge at the late stage of dementia. Physical symptoms of dementia and physical indicators of memory decline become increasingly noticeable. These signs include: 
loss of spatial and temporal orientation. Self-control and social perception: people have trouble with time, space, or orientation.
trouble identifying loved ones and friends. Thinking and reasoning problems: a person's capacity for logical reasoning is compromised; either they cannot defend their acts anymore, or their arguments are insufficient.
a growing need for assistance with self-care. Difficulties executing tasks: assistance is required with more complicated tasks like shopping, paying bills, and taking medications. 
memory challenges. Memory impairment influences forgetting knowledge, frequently repeating, having trouble finding the right words to use in a sentence, or becoming lost in a place they know well. 
behavioral changes, which may be worsened and include aggression. Speech disorder: a person may frequently pause when speaking, have trouble understanding what is being said, and use improper vocabulary or grammatical constructions. As well as visual and spatial perception disturbances: difficulties in identifying faces or calculating the distance between objects or people. 
According to research, people may lower their chance of developing symptoms of dementia. They can exercise frequently, not smoke, abstain from alcohol abuse, manage their weight, eat healthily, and keep their blood pressure, cholesterol, and blood sugar levels within normal ranges. Depression, a lack of education, social isolation, and cognitive inactivity are other risk factors.
Amnesia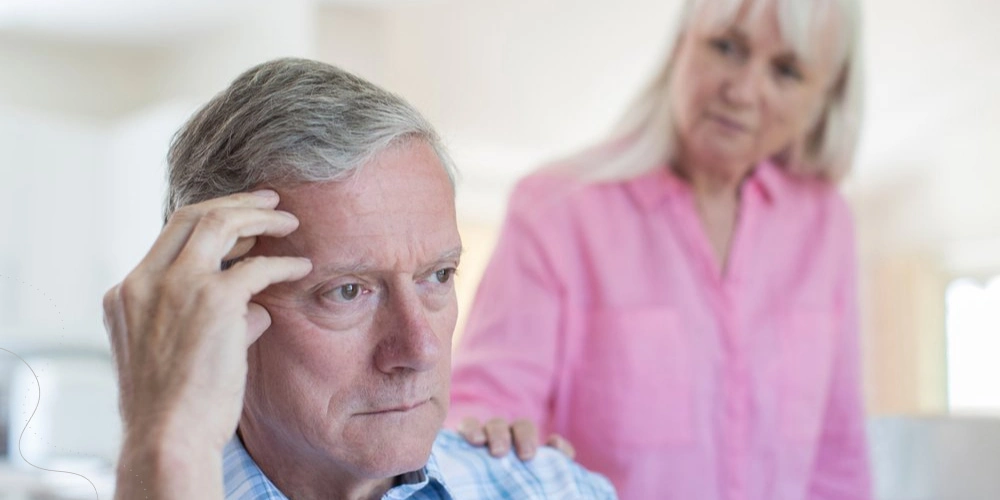 Amnesia is a temporary or permanent loss of memory brought on by a disease, an accident, or a stressful environment. Memory loss, whether temporary or permanent, frequently happens on its own. Depending on the condition, a person may forget certain occasions and times in their life. As well, the symptoms of each type of amnesia are included.
Amnesia's primary symptoms are: 
Memory issues: difficulty acquiring new information, recalling the past, etc. 

Perplexity and disorientation. 

Issues with information absorption and replication make it challenging to communicate and carry out mental tasks. This can suggest a decrease in the intellectual sphere.

 
There are two types of the illness: retrograde (the patient cannot recall the circumstances that existed before the illness) and anterograde (the patient does not remember the events that occurred after the onset of the disease). 
Retrograde amnesia
Typically, it doesn't affect recent events; instead, the most common occurrences of memory loss concern recent hours, weeks, or regions. A decrease in memory loss is typically a sign of recovery, although it is highly unusual for patients to regain their recollection of the moments just before the sickness started.
Retrograde amnesia patients have a perfect recollection of recent events but struggle to recall those from a week or a month ago. It is vital to stage-by-stage assess their recollections because this type of condition may not have an impact on far past occurrences. The most significant and challenging symptoms of amnesia are that many people have a propensity to make up memories to fill in memory gaps.
Anterograde amnesia
It is distinguished by a continuous period of memory loss, the length of which is directly correlated with the duration of the post-traumatic disorder of conscious activity. The length of memory loss depends on the amount of anterograde memory loss that has resulted from a brain injury.
Dementia vs. Amnesia: What is the Difference?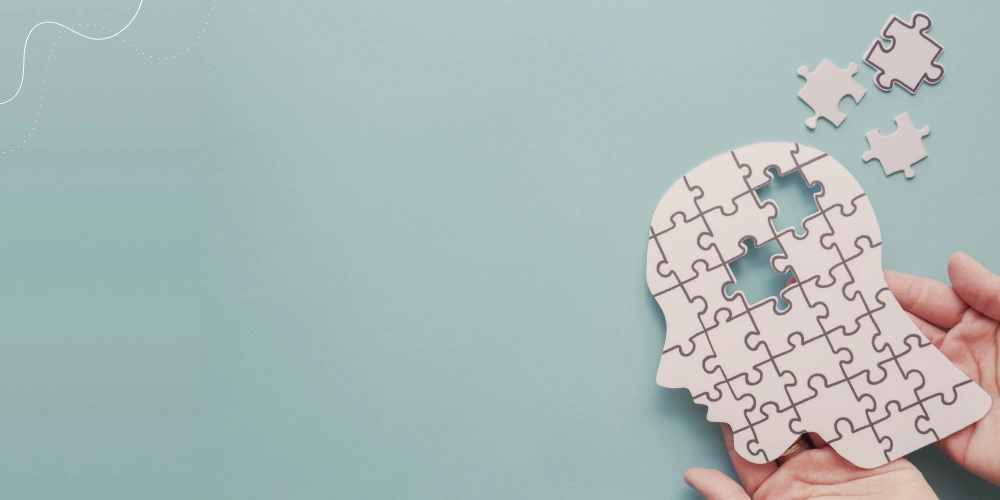 Dementia is distinct from amnesia. Along with memory loss, dementia is characterized by major cognitive impairments. The characteristics of amnesia vary depending on the kind that occurs. Memory loss can take many forms.
Although both forgetfulness and dementia are altered states of brain activity, they are two distinct diseases. While dementia is characterized by a general loss of higher brain functioning, amnesia exclusively affects memory. 
| | |
| --- | --- |
| Dementia | Amnesia |
| Age is a risk. Dementia appears in older age. | Age is not a risk. Amnesia appears in youth as well. |
| Impairment of cognitive functions. | Memory loss. |
| The leading causes are genetics and heart disorders. | The main reasons are brain injuries and alcoholism. |
| The process of getting dementia is slow. | The process of getting amnesia is sudden. |
Make an Appointment with Lone Star Neurology
Human cognition is the most significant human function. In this case, the only technique that works is a systematic one that calls for medications with nootropic, vasoactive, and antioxidant properties. Make an appointment with Lone Star Neurology doctors using this form if you have troubles that worry you.
We are a general neurology clinic that treats and manages a variety of neurological illnesses, including migraines, seizures, MS, and stroke. This is not a complete list of our practice.  We provide a range of specialists with medical degrees. 
FAQs 
Are amnesia and dementia the same?
Dementia is different from amnesia. Memory loss is a common symptom of dementia, but it often includes other serious cognitive issues that impair everyday functioning. 
How is dementia different from memory loss?
Even though their symptoms may occasionally overlap, dementia and age-related memory loss are two distinct illnesses. While dementia is characterized by a general loss of higher brain functioning, amnesia exclusively affects memory.
Is forgetfulness always dementia?
Many individuals are concerned about forgetfulness. However, not everyone who has memory issues has dementia. Other factors that might contribute to memory issues include age, illnesses, emotional issues, moderate cognitive impairment, or another form of dementia.
Is memory loss a form of dementia?
While everyone loses some neurons as they age, dementia patients lose many more neurons. Memory loss, poor judgment, and confusion are some symptoms of dementia that might vary.