We have collected all the necessary information on this illness. We will tell you about the 5 stages of Parkinson's disease and symptoms that commonly are the signals for PD and also give tips on how to avoid it. Some physicians allocate one more, the so-called 0 stage. This is usually characterized as a hereditary factor. So, people who are at risk of getting Parkinson's disease by the inheritance might have the hidden symptoms undergoing in their organism. 
Unfortunately, the statistics are gloomy, as nearly 60,000 Americans are diagnosed with Parkinson's every year. And the number is expected to grow. That's why it is good to know about this illness as much as possible. So, you will know how to deal with it in case your darlings struggle with it. And also you will get clues on how to reduce the chances of getting it and so possibly avoid it at all. 
 What is Parkinson's Disease and How Does it Progress? 
Parkinson's disease (PD) is a steadily progressive brain disease associated with degeneration of dopaminergic neurons substantia nigra and manifested by:
rigidity;

limb tremor, and postural instability; 

a wide range of non-motor disorders (mental, autonomic, sensory, etc.);
In the early stages of Parkinson's disease, the degree of social adaptation of patients is significantly reduced.
Substantia nigra is an integral part of the extrapyramidal system, responsible for movement control and maintaining muscle tone and posture. This substance is affected during Parkinson's progression, which leads to various motor dysfunctions. Substantia nigra plays an important role in the regulation of motor function, muscle tone, and statokinetic function by participating in many autonomic functions: respiration, cardiac activity and blood vessel tone.
English physician James Parkinson described the main stages of Parkinson's in his "Essay on trembling paralysis", indicating common symptoms.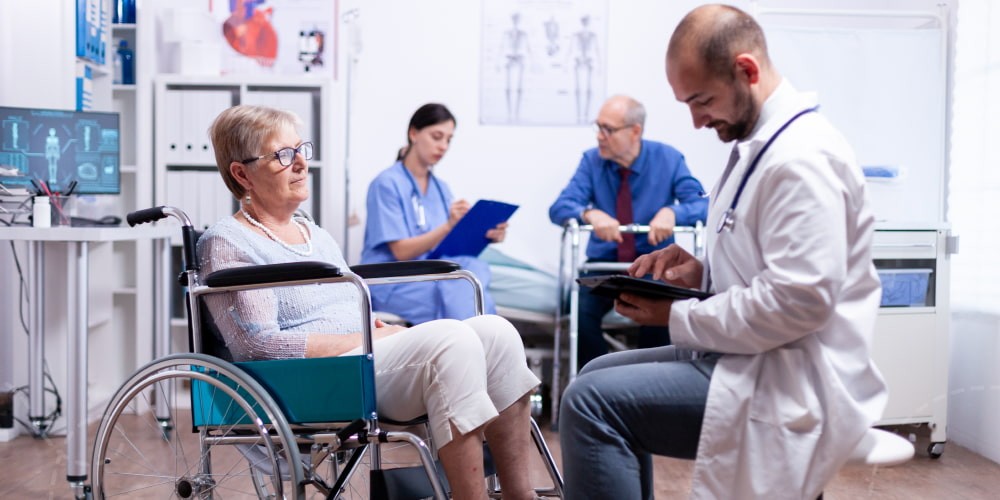 Stages of Parkinson's Disease
According to some medical studies, PD usually appears in seniors after the age 50, and affects 1 to 2 people per 1,000. According to Hoehn-Yar Organisation, the prevalence increases with age and affects 1% of the population over 60 years. PD is usually divided into 5 stages. The symptoms are common for all Parkinson's disease stages usually accompany the illness:
Depression;

Digestive and genitourinary system issues; 
The correct diagnosis of PD at the early stage makes it possible to correct the motor and non-motor symptoms of the disease, improve the quality of life of the patient and their social adaptation. 
Now, we are going to see the symptoms of each stage and how it affects a person:
Stage 1: Damage to the dorsal motor nucleus vagus nerve and olfactory bulbs
The progression of Parkinson's disease begins with damage to the dorsal motor nucleus vagus nerve and olfactory bulbs. That results in typical for the 1st stage symptoms, like:
anosmia;

dysfunction of the gastrointestinal tract;

problems with posture and motor functions;

difficulties in walking;

slight changes in facial expression;
Stage 2: Worsening of the sensory and motor functions
When it comes to the 2nd stage, the symptoms only worsen. Still, they do not progress to the level when a person can't live alone. This results in several additional symptoms, as:
sensory disturbances;

pain manifestations;

considerable difficulties in motor functions (walking, maintaining posture, etc.);

significantly reduce in facial expressions.
Stage 3: An involvement of compact part of black substance
The progression of Parkinson's disease in this stage leads to much more severe complications, unlike the first two stages. In stage 3, a compact part of the black substance is involved. Common symptoms are:
developed sleep disturbances;

affective disorders intensify;

the slowness of movements;

severe difficulties in daily activities, like eating, walking, clothing, etc.
Stage 4: Continued degeneration and a decrease in the number of neurons in the substantia nigra
In the final stages of Parkinson's disease, a person can't live independently. In the clinical picture appear:
cognitive impairment, manifested by a decrease in memory;

frontal dysfunction;

patient experiences difficulties while doing everyday actions (bathing, clothing, etc.);

walking is nearly impossible without assistance.
Stage 5: The Worsening of symptoms 
A significant worsening of previous symptoms characterizes the last stage of Parkinson's disease. At the same time, cognitive impairments increase and lead to mental disorders. New symptoms appear:
hallucinations;

loss of smell and taste;

weight loss;

digestive systems damages (constipations);

mental degeneration.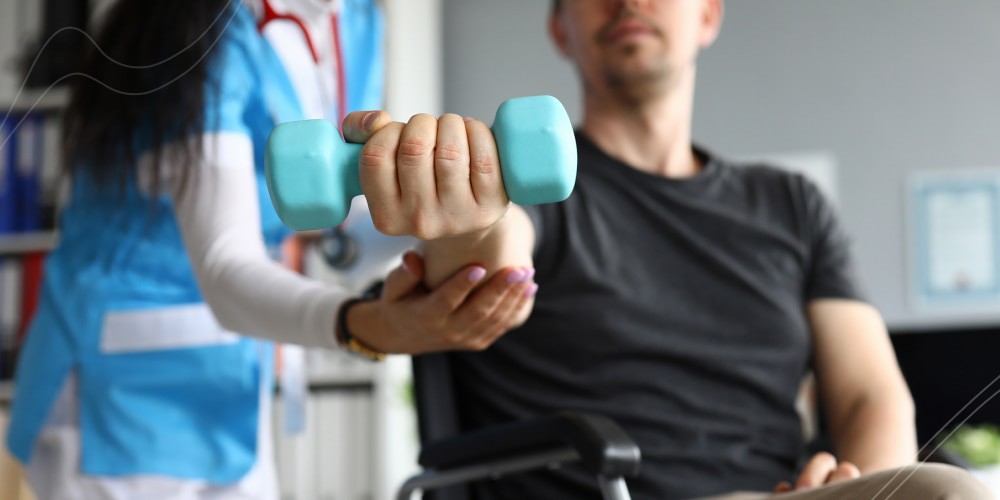 How to Prevent Parkinson's from Progressing?
The most important activity is doing sports. And you need to avoid head injuries and alcohol intoxication. 
People at risk should avoid extreme sports. Special attention has to be given to such problems as concussions and vascular diseases of the brain.
Avoid alcohol intoxication
A person with Parkinson's disease lacks coordinated movement. Mental abilities become difficult, speech becomes incoherent, erudition and the ability to make decisions disappear.
Stick to moderate physical activity: swimming, running, walking, dancing and yoga.
Get the full list of exercises for people with Parkinson's disease.
Lone Star Neurology Clinic
Specialists of Lonestarneaurology have vast experience in dealing with a lot of neurological diseases. You can contact us through Instagram or Facebook. Or you may call us on this number 214-619-1910. We are available from Monday to Friday from 8:00 AM to 5:00 PM. On Saturdays, we are open for MRI only.  
FAQs
How long can a person live having the 5th stage of Parkinson's?
A person with the final stage of Parkinson's can live approximately from 6 to 12 months. But life expectancy highly depends on the symptoms.
What does the 4th stage of Parkinson's look like?
Patients with stage four Parkinson's disease have visible motor dysfunctions and rigidity. In most cases, stage four patients need assistance walking, standing, and moving. 
What symptoms appear at the last stage of Parkinson's disease?
The 5th stage of Parkinson's implies a considerable worsening of all the previous symptoms. People can't live independently and need constant observation. 
Do all Parkinson's disease patients end up in a wheelchair?
No, a lot of people with Parkinson's don't need a wheelchair constantly. It directly depends on the stage and its symptoms.