If you have myopathy, understanding the diagnosis and treatment process is vital. They can help you lead a healthy and better-informed life. But if a doctor recently diagnosed you with myopathy, the good news is that you can manage it. You can achieve good goals with proper treatment and ongoing care.
We should consider any disease as complex. This will help to understand the problem and know all the nuances. Although many people perceive muscle problems as just problems with movement, the reality is different.
In this blog post, we will provide information about what myopathy is. We will cover how it's diagnosed and treated and tips to help make living with the disease easier. At the end of our discussion, you should walk away feeling more informed and empowered in your care plan.
Diagnosis of Myopathy
It can be difficult to diagnose muscle myopathy. It's because of the number of conditions causing muscle weakness. Now, doctors can do the following to diagnose the disease:
A thorough physical examination and review of medical history. It helps to identify signs and symptoms consistent with a

muscle myopathy diagnosis

. During the physical examination, your doctor will assess:
Muscle strength.

Range of motion.

Any areas of tenderness or weakness.
Laboratory

tests for myopathy

, such as a blood test or biopsy, are typically recommended. They help to confirm or rule out the presence of these disorders.

Imaging scans detect any abnormal buildup of fluids around the muscles. Your doctor may also order tests such as an electromyogram (EMG). It measures the electrical activity of muscles. Also, the doctor can use muscle biopsy to analyze the muscle tissue.
With an accurate diagnosis, practitioners can begin treatment as soon as possible.
It is worth noting that success during treatment depends on the diagnosis. That is why it is important to consult a doctor for help on time. This approach will help your healthcare provider detect problems early. This will later help to:
Determine the correct course of treatment.

Improve the patient's condition.
Advice for patients! Always write down the abnormal changes in your body. You can ask questions about your changes during your consultation with your doctor. This greatly helps in determining the next steps during treatment and tests for myopathy.
Treatment of Myopathy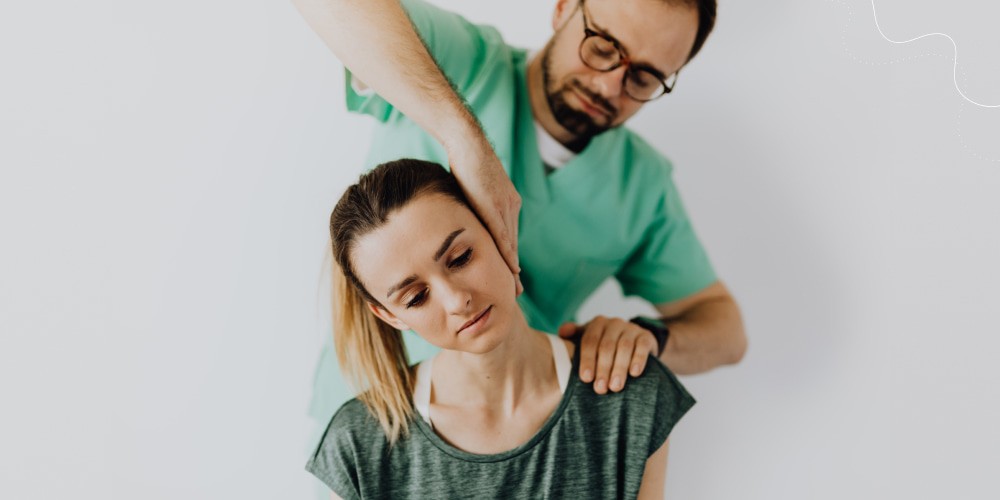 It varies depending on the cause. In case of genetic mutation, therapies may use supportive care and lifestyle changes:
1. Physical therapy or occupational therapy can help:
Strengthen muscles weakened by

myopathic process

.

Improve mobility.

Reduce pain.
2. Inflammation or fluctuations can trigger muscle spasms. Patients use medications to reduce inflammation or fluctuations in muscle tone. Some medications also slow the progression of certain myopathies caused by genetic mutations. In some cases, surgery may treat structural issues or connective tissues. Those issues and tissues contribute to myopathy symptoms.
3. Electrical stimulation of affected muscles and stem cell injections also have potential use. It greatly helps in treating certain forms of myopathy.
Individuals with myopathy need to be under care. Only a qualified specialist familiar with the condition can help. Myopathy can be complex, and doctors should tailor treatment to an individual's needs. Only such an approach can ensure the best results. 
By taking advantage of available treatments and therapies, individuals with myopathy can improve their daily quality of life.
And with a steady focus on exploring all available options, individuals suffering from myopathies can look forward to improved outcomes over time.
Myopathy Prognosis
Although myopathy is a dangerous disease, patients can have various life prognoses. The fact is that the prognosis is usually based on several factors, such as:
Genetics.

Non-genetic reasons.

Treatment methods.
Let's look at each factor individually to see the complete picture:
Genetics. The genetic component plays a crucial role in determining almost every disease. If you have a relative with myopathy, there are high chances that you can also get this condition. Myopathy sometimes appears as a consequence due to an inherited gene. It may contain muscular atrophy or myasthenia gravis.
Non-genetic reasons. They also influence the further prognosis of the patient. Most often, doctors divide such causes into diseases and lifestyles. Lifestyle includes smoking, alcohol, and drugs. Diseases include drugs that the patient can take against the background of myopathy and the diseases themselves, which can lead to muscle weakness. The patient needs to recognize and cut these risk factors. It is this approach that will help to deal with myopathy effectively. And this will subsequently lead to an improvement in the patient's condition.
Treatment options.

Treatment of myopathy

can occur both therapeutically and surgically. The future of the patient will depend on the chosen treatment. As a result, depending on the treatment you choose, life expectancy and comfort will be determined.
The prognosis for myopathy patients will depend on several factors, including genetics, lifestyle, medications taken for other conditions, and even metabolic diseases. 
Thus, patients with myopathy need to work closely with their physicians. This will help determine the best course of action. With proper care and support, patients have reason to hope for a positive prognosis.
Living with a Myopathy
Muscle diseases are highly unpleasant conditions. They can significantly influence the routine, lifestyle, and perception of others. Often with such diseases, a person's appearance is seriously disturbed. This leads to the patient's self-esteem decreasing and depression occurring. It is essential to learn to live with such a disease. The patient will need a set of measures, such as psychological help and the care of relatives. Let's take a closer look at how a patient with myopathy lives.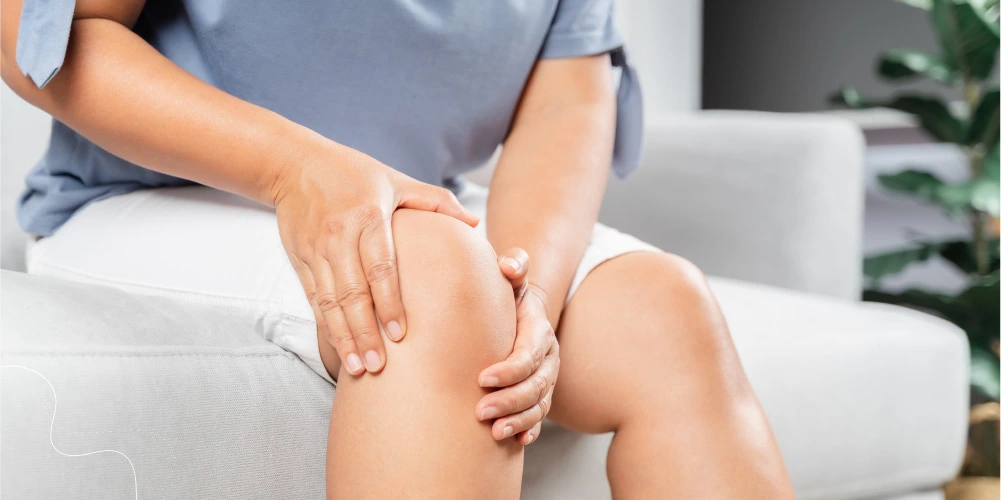 A person suffering from myopathy will be required to take medications. But the number of drugs and the intensity of treatment of myopathy will depend on the severity of the disease. In some cases, the patient's condition also improves due to:
Diets.

Physical exercise.
Also, the patient will have to take steroids. They are made to reduce swelling and pain in the joints. All the above measures will affect the quality of human life. Also, it will significantly affect the life and pastime of the patient.
Life with such a disease is highly dependent on the emotional and mental state. That is why to maintain the proper level of mental health, patients are recommended:
Reach out to patient support groups.

Follow an active social life.

Live a healthy life.

Build strong relationships with family members.

Practice yoga and meditation.

Maintain healthy sleep.

Limit

alcohol consumption

.

Start a hobby.
With the help of these particular strategies, patients can achieve the most positive results during the treatment of muscular myopathy. As for the situation when you are a relative of the patient, you must also take a set of measures. It is vital to create comfortable conditions for patient communication and life. You need to provide regular help and support to the patient. Only then can you help achieve a successful treatment or improve the situation.
If you cannot carry out proper patient care, you should seek the help of a specialist. Remember that a sick relative with myopathy can take up much of your time.
Bottom Line 
No matter what form of muscular myopathy you have been diagnosed with. Maintaining a healthy lifestyle with regular exercise and a balanced diet is crucial. When living with myopathy, be aware of potential symptoms that may arise. This can be due to overexertion or other activities. It is important to take the necessary steps toward managing your condition. Keeping up with recommended treatments is vital for a healthier life.
FAQs 
Myopathy is a generic term for a disorder of the muscles. Genetic mutations usually cause it. And it can affect any part of the body, including the cardiac muscle, which can lead to heart problems.
What are the 3 types of myopathies?
The three main types of myopathies are:
Congenital myopathies (present at birth).

Acquired myopathies (developing later in life).

Metabolic or inflammatory myopathies.
Myopathy can progress over time. And the severity of symptoms varies greatly among individuals. In some cases, certain treatments may be able to slow down the progression of the disorder. But in other cases, it may continue to worsen despite treatment.
How long can you live with myopathy?
The prognosis for those with myopathy depends on the type of disorder and its cause. Some forms may result in a shorter life expectancy. It's due to complications from cardiac or respiratory problems. Others may not lead to any significant disability.