In our modern world, everyone is in constant motion. All aspects of our lives seem to revolve around the hum of engines and the rhythm of progress. And we have our attention drawn to an intriguing phenomenon. We are talking about motor tic disorder. It's a mysterious condition akin to the mysterious dance of the nervous system. It manifests itself in a multitude of ways. And it's a problem that fascinates medics and researchers alike.
You can see from subtle, almost imperceptible twitches. And, of course, you can see more pronounced and devastating spasms. The motor tic is an enduring fascination for those seeking to unravel the human brain's complex workings. So, let's delve into the depths of this fascinating subject. We will embark on a journey into the diversity of motor tic types. 
There's no need to worry. Along with learning about this neurological mystery, you'll discover treatment options. They will help sufferers regain control. And there, fasten your seat belts. We're traveling the roads of nervous twitching. 
What is a Motor Tic Disorder?
A motor tic disorder is a neurological disorder. We can characterize it by the presence of motor tics. They are involuntary, repetitive, and sudden movements or gestures. You can experience these tics in different parts of the body. From your face to your feet. Anxiety tics can be simple or complex. And simple tics involve short and isolated movements. It could be blinking your eyes or twitching your nose. Complex tics involve a sequence of coordinated movements. It may be touching objects or making gestures.
The exact cause of nervous tics in adults has not been fully investigated. But some think it results from a combination of genetic and environmental factors. They affect the brain's circuitry and neurotransmitter function. As a rule, the disease is noticed in childhood. Symptoms peak in early adolescence.
In most cases, you can pass this disease in a mild form. However, some people may experience it in a more severe and chronic form. It, of course, harms their daily activities and quality of life.
Types of Tics
Tics are the hallmark of the motor-typical disorder. And we can categorize them into two main types: motor and vocal. Motor tics involve the involuntary movement of certain muscle groups. In comparison, vocal tics consist of involuntary localizations or sounds.
Motor nervous tics in adults and children can also classify as basic or complex. Simple motor tics are transient. They usually happen all of a sudden and involve only one muscle group. For example, it could be a blink of the eyes or a twitch of the head or nose. Complex motor tics, on the other hand, are more difficult to understand. We can also characterize them by a series of synchronized movements. Jumping, touching items, or certain motions are examples.
We can also divide vocal tics into simple and complex tics. Simple vocal tics involve short sounds or noises. For example, it is throat clearing or snorting. Complex vocal tics are more complicated. They may involve repeating words or phrases. You may also hear involuntary swearing (coprolalia) or other socially inappropriate sounds.
The combination of both types of anxiety tics can vary in severity and frequency. It accounts for the variety of manifestations of motor tic disorder.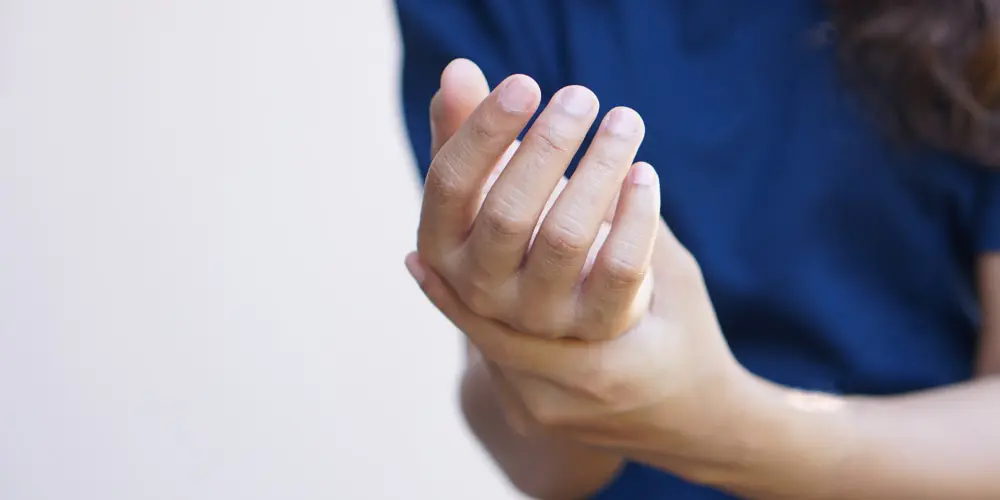 Symptoms of Motor Tic Disorder 
All doctors characterize this disorder as having motor and/or vocal tics. You may notice symptoms that vary in intensity, duration, and complexity at points. It all depends on the individual and the specific type of tics.
Motor tics manifest themselves as sudden involuntary movements of certain muscle groups. As we have written above, it can be blinking or jerking of the head. But you may also encounter:
Shrugging

Facial grimaces

Twitching of the limbs
These tics range from mild and barely noticeable to more pronounced and disruptive.
Symptoms of vocal tics include involuntary vocalizations or sounds. Most commonly, you may hear sounds such as:
Clearing your throat

Grunting

Sniffing

Repetition of words or phrases
In some cases, you may observe complex vocalizations. These may include socially inappropriate or involuntary swearing.
Symptoms of motor tic disorder usually appear before the age of 18. Over time, these symptoms may become more, or conversely less. We must admit that many disorder cases are mild and go away independently. However, the symptoms can be more severe and chronic in some people. It requires medical evaluation and intervention.
Factors Contributing to Motor Tic Disorder
Doctors believe that anxiety tics result from genetic, environmental, and neurological factors. The exact cause is still unclear. However, doctors have recognized several contributing factors:
Genetic predisposition

. Doctors say the disorder has a genetic component. Therefore, as a rule, you can inherit the disorder.

Neurological abnormalities

. Abnormalities may be in brain pathways and communication networks. They may contribute to the manifestation of tics.

Environmental triggers

. Environmental factors can affect

nervous twitching

, too. It could be exposure to toxins during intrauterine development, infections, or stress.

Immune system dysfunction

. Some studies suggest that dysregulation of the immune system also plays a role in developing this disease.

Pre Existing medical conditions

. Certain neurodevelopmental disorders are associated with an increased risk of tics. These can include ADHD and OCD.
It is important to understand these factors of motor tic. Then doctors can develop more effective strategies for diagnosing, treating, and managing the disorder.
Diagnosis and Evaluation
Diagnosis of anxiety tics includes a comprehensive examination. And it is necessarily carried out by qualified specialists. As a rule, these are pediatricians if they work with children. And they are also neurologists or psychiatrists. The diagnostic process includes:
Clinical evaluation

. Doctors study medical history and family history. They perform a physical examination. It helps them identify the presence and characteristics of motor and vocal tics.

Observation

. The doctor then observes the clarity, duration, and characteristics of the

type of tics

. The doctor tries to test this in different settings for a more accurate diagnosis.

Differential diagnosis

. To make an accurate diagnosis, the doctor must rule out other conditions.

DSM-5 criteria

. Healthcare professionals refer to the Diagnostic and Statistical Manual of Mental Disorders (DSM-5) for specific criteria to confirm the diagnosis of Motor Tic Disorder.

Collaboration

. Doctors try to collaborate with educators and caregivers. It can provide valuable information about the impact of ticks on daily life.
Remember that a comprehensive evaluation allows healthcare providers to develop treatment strategies for motor tic disorder. Each plan should be taught to give exactly what your individual needs are.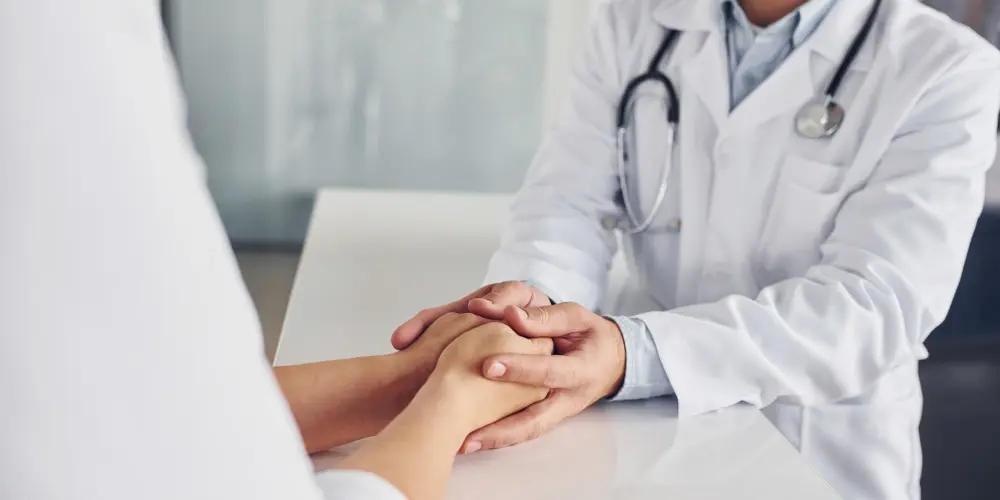 Treatment Options for Motor Tic Disorder
The treatment of nervous twitching involves a multifaceted approach. Each approach must consider the specifics of the symptoms. And they need to consider their impact on daily life and the person's general well-being. Of course, there is no one-size-fits-all solution. But therapists often combine several types of therapy.
Combining behavioral therapy, medication, and alternative or complementary therapies has shown promising results in reducing the severity and frequency of tics. 
In the following, we will review each of the treatment options. We want to shed light on their effectiveness and potential benefit in helping people. The following is particularly helpful if your loved one suffers from motor tics.
Behavioral Therapies 
Behavioral therapy plays a key role in managing nervous tics in adults. It aims to improve coping mechanisms.
Cognitive behavioral therapy (CBT) is recognized as a valuable approach. It aims to identify and overcome negative thought patterns. It also works with the emotional reactions associated with tics.

Another effective technique is Habit Reversal Training (HRT). It encourages the individual to replace tics with more adaptive behaviors.

Comprehensive Behavioral Intervention for Tics (CBIT) combines a variety of behavioral strategies. It aims to address the specific symptoms of tics. It also promotes long-term symptom control for

anxiety tics.
These treatments give people practical tools. This way, they can effectively manage tics and regain control over their lives.
Medication Options
Most often, nervous tics in adults significantly affect daily activities. Then doctors recommend prescribing medication. The drug aims to regulate the imbalance of neurotransmitters in the brain. That's what contributes to tics:
Dopamine antagonists. Doctors usually prescribe neuroleptic drugs to reduce dopamine levels in the brain. These can help suppress tics. However, they can have side effects and require careful monitoring.

Alpha-2-adrenergic agonists. These drugs regulate norepinephrine levels. They effectively control tics, especially when ADHD coexists with motor tic disorders.

Atypical antipsychotics. Risperidone and aripiprazole have been used to target dopamine and serotonin receptors. Both provided relief for all

types of tics

and their behavioral symptoms.
When prescribing medications, physicians must carefully assess the needs of patients. Working with each patient individually and considering possible side effects is imperative.
Alternative and Complementary Treatments
Alternative and complementary therapies have become quite popular in treating motor tics. Of course, these methods don't have conclusive scientific evidence. But some people may find them helpful in alleviating symptoms.
Dietary changes. As you may know, nutrition affects many functions in our bodies. And with

nervous twitching

, it can be helpful too. Avoiding caffeine or supplements can reduce the severity of tics.

Techniques for working with the body and mind. We recommend that you try different relaxation techniques. You can practice yoga and mindfulness. It will help to reduce your stress and anxiety levels. It can potentially help relieve the symptoms of the

types of tics

.

Herbal supplements. Some herbal supplements have a calming effect. It could be magnesium or passionflower. They can help a person stay calm and reduce the likelihood of

motor tic disorder

.
Individual reactions to alternative therapies can vary. Therefore, consult your doctor before incorporating medication or an alternative method. We recommend that you visit our Lone Star Neurology clinic.
Our experienced specialists will provide you with a comprehensive approach. We combine evidence-based methods and alternative options. We can provide a more comprehensive approach to treating motor tic disorder.
FAQs
What is motor tic disorder?
It is a neurological condition causing involuntary, repetitive muscle movements or vocalizations.
What are the symptoms of motor tic disorder?
Involuntary tics, such as blinking, head jerking, throat clearing, or vocal outbursts.
How is motor tic disorder diagnosed?
Physicians observe the presence and duration of tics. Often may require a medical examination for confirmation.