Life with muscular dystrophy can be incredibly challenging. One of the most typical inquiries patients ask is about longevity. Too often, we hear stories of parents worrying about their children's future. They live in a state of uncertainty. It is understandable to want to know the prospects for adults living with MD. 
A major issue for those with muscular dystrophy is longevity. MD can make daily living difficult. In addition, life can be physically and mentally debilitating. But understanding adult life expectancy is essential for planning one's future. Life expectancy varies significantly from patient to patient because of the disease's several types and degrees of severity.
We'll examine the different forms of muscular dystrophy in this post. We shall discover the typical lifespan of those who have various forms of this illness.
We'll also discover how medical progress might make it possible for certain living longer for those with MD. Patients can then decide how to approach their disease therapy in an informed manner.
Duchenne Muscular Dystrophy Life Expectancy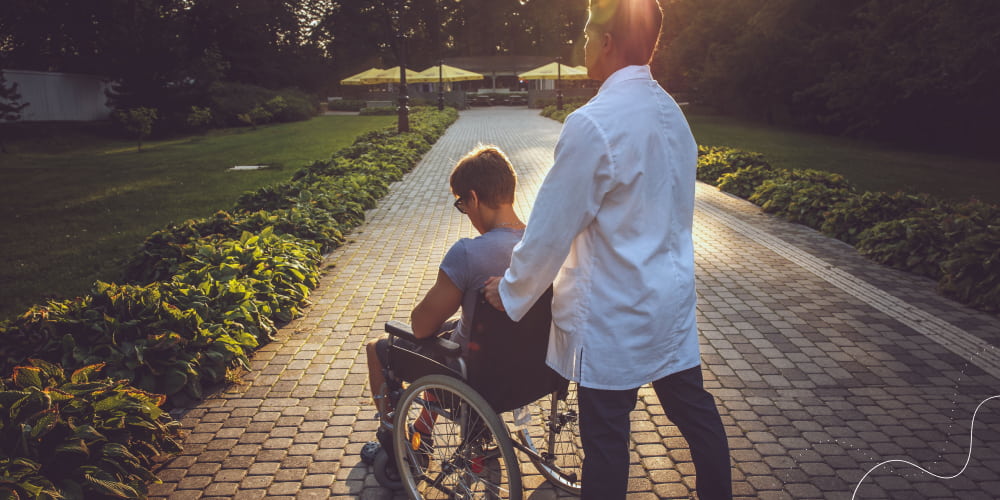 The genetic disease DMD is a degenerative, progressive condition.  Both muscle function and strength suffer. Doctors identify the condition before age five due to its hereditary origin.
A mutation in the X chromosome gene causes DMD. It leads to a disruption in the body's ability to produce dystrophin. Dystrophin is a protein that everyone needs for muscle health. As dystrophin production decreases, muscles become weaker. Over time, muscles deteriorate, resulting in physical disability. 
Until now, there has been no cure for this life-limiting disorder. But there is a lot of voluntary research underway. They aim to find drug therapies. They can lengthen a person's life and enhance their quality of life if they have DMD.
Characteristic symptoms of this disease may include:
Difficulty getting up from a sitting or lying position;

An unusual gait or manner of walking often called "waddling";

Difficulty climbing stairs;

Frequent falls;

Problem doing up buttons;

Loss of muscle tone;

Elevated levels of creatine kinase.
This illness can cause spinal abnormalities if it is not treated. Additionally, significant heart disease and respiratory issues are both possible.
Duchenne life expectancy varies from person to person, just like other diseases. Patients with DMD, however, have a shorter life expectancy. Respiratory or cardiac issues are to blame.
The average lifespan for Duchenne muscular dystrophy is 18 to 25 years. With early treatment, it can reach 30 years. 
But recent technological advances have made it possible to improve treatment. As a result, people living with the disease live better and longer.
Becker Muscular Dystrophy Life Expectancy
Hereditary BMD occurs as a hereditary condition. A specific type of muscular dystrophy falls within the DMD umbrella. It results in progressively weaker muscles all across the body. Both men and women can have such diseases.
DMD is distinct from DMD in that individuals with DMD frequently lead everyday lives. The deterioration of muscle is slower than in DMD patients.
Becker muscular dystrophy signs and symptoms include:
Muscle stiffness;

Cramping;

Cardiomyopathy;

Scoliosis (curvature of the spine);

Respiratory failure;

Difficulty swallowing food and liquids. 
There is currently no known treatment for BMD. Treatment focuses on physical therapy to slow the loss of muscle mass.
Becker muscular dystrophy life expectancy can vary greatly. Some live a whole life into middle age and beyond. In other cases, death may occur earlier because of complications such as:
Respiratory failure;

Heart failure. 
People with this diagnosis must seek medical care regularly. 
Life Expectancy of Congenital Muscular Dystrophy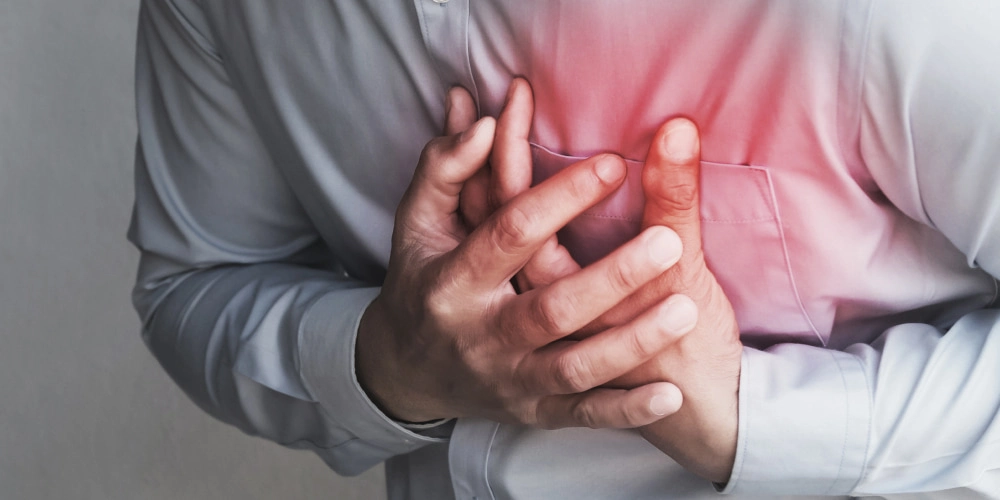 CMD is a group of genetic diseases. They appear at birth. CMD can cause various degrees of muscle weakness. It can even cause hypotonia and impaired motor function. 
But, depending on the type of CMD, people may experience several complications. Among them:
Progressive scoliosis

Vision and hearing loss

Heart problems

Cognitive defects

Shortness of breath. 
The prognosis for Congenital muscular dystrophy varies greatly. However, treatment can aid in symptom relief and life quality maintenance.
Unfortunately, the life expectancy of people with CMD can vary greatly. Currently, few people are known to survive beyond adolescence. Others can lead a whole life into adulthood. But still, many people don't live to be old. It is because the symptoms get worse over time.
We hope that as research advances, the understanding of this disease will evolve. That way, people will be able to develop more effective treatments.
Emery-Dreifuss Muscular Dystrophy Life Expectancy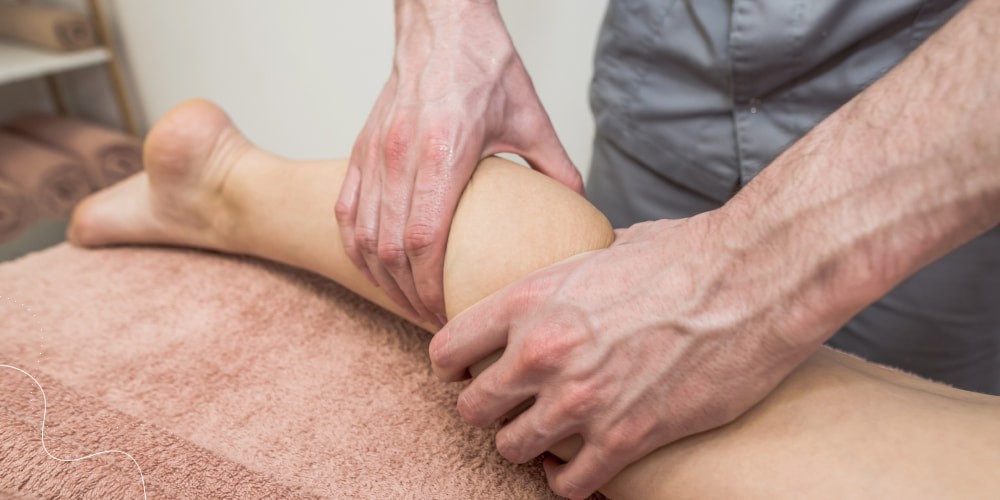 The hereditary condition Emery-Dreyfus muscular dystrophy (EDMD) is uncommon. Gene mutations are the cause of the disease. Usually, these genes enable standard muscle construction and function. Progressive muscle weakening is a result, typically affecting the lower legs, elbows, and shoulders. Joint contractures and heart conduction abnormalities may result. They may result in issues with heart rate and rhythm.
People with EDMD may have the following:
Metabolic abnormalities;

Muscle wasting;

Progressive contractures of the joints;

Stiffness of the calves. 
Different symptoms include: 
Changes in heart rhythm;

Cardiomyopathy;

Permanent disability. 
If you take the statistics as a whole, children still get this diagnosis. Doctors most likely do it as early as possible because the symptoms appear early. Has the person been diagnosed with this disease? Then his average life expectancy for muscular dystrophy is 20 years. If not treated properly, a person may spend less than 20 years. Treatment and disease are interrelated because if left untreated, the disease will progress.
Because it enables patients to receive prompt medical attention, early diagnosis is essential. It might slow the development of EDMD.
Life Expectancy of Distal Muscular Dystrophy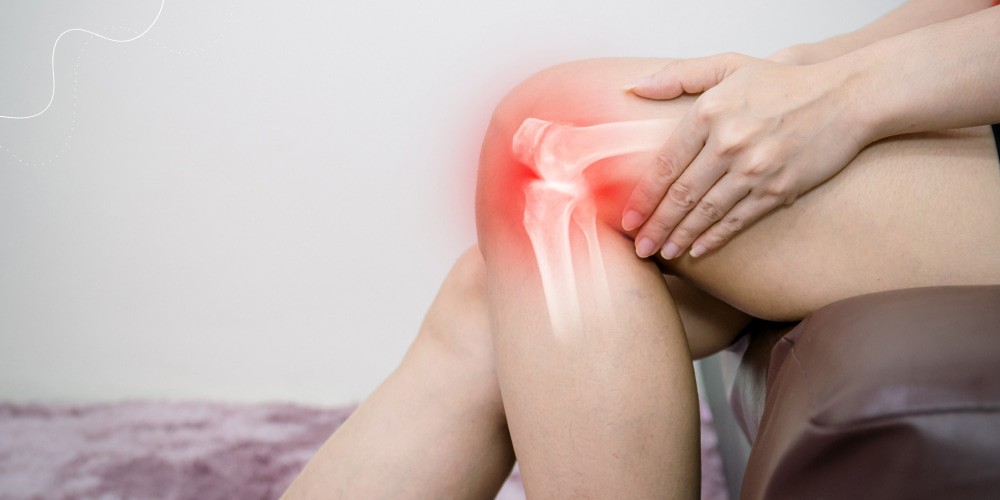 The condition known as distal muscular dystrophy (DD) is sporadic. It affects about two persons in a million. It fits into the category of neuromuscular disorders. It implies that it impacts how the nerves and muscles communicate. It impacts the muscles in a few parts, such as the arms and legs. The distal muscles are most affected by DD, which makes them weak and worn out.
The type of distal muscular dystrophy will determine the symptoms. However, typical symptoms include the following:
Loss of muscle mass in the arms and legs.

Difficulty walking.

Dropping objects due to a weak grip.

Weakness in the knee, hip, and shoulder joints.

Loss of facial muscle tone and sagging.
Physical impairment results from this type of muscle wasting. Without the proper care, it can eventually get worse.
Muscular dystrophy life expectancy in adults is not tiny. But once more, it depends on how serious the illness is. People who have a moderate variety typically live to reach 50 years old. Only teenagers or young adults may survive the severe form.
It is vital to understand that people with the disease face serious complications. They can affect their ability to cope with other disorders. Thus, family and friends must provide appropriate care to make their lives comfortable.
Facioscapulohumeral Muscular Dystrophy Life Expectancy
It is often abbreviated as FSHD, and is a genetic muscle disease. It affects the muscles:
Face (facio);

Scapula (scapulo);

The upper arms (humeral). 
If someone has the condition, they definitely have symptoms. Usually, a person can experience a variety of symptoms, from mild to severe. Usually, parents notice them first. All because people notice their first symptoms when they are 10 to 15 years old. Some of the most popular symptoms occur in the muscles:
Face;

Eyes;

Shoulders;

Upper arms. 
It can lead to:
Difficulties in facial expression: smiling, eyelid closing, and lip clenching; 

Difficulty moving the eyes: double vision; 

Drooping shoulders; 

Difficulty raising the arms above the head; 

Flexion of the shoulder blades when the components hold at the sides; 

Foot deformities and a waddling gait. 
FSHD is brought on by an anomaly on chromosome 4q35, which lacks the protein. A common side effect of the disease is inadequate self-care.
Over many years of research, doctors have never determined the life expectancy of people with FSHD. That's because there's a huge difference. Some people can live to be 50 years old, and some don't live to be 20. It all depends on what treatments you use. On average, we can say 30-35 years of life expectancy.
Life Expectancy of Limb-Girdle Muscular Dystrophy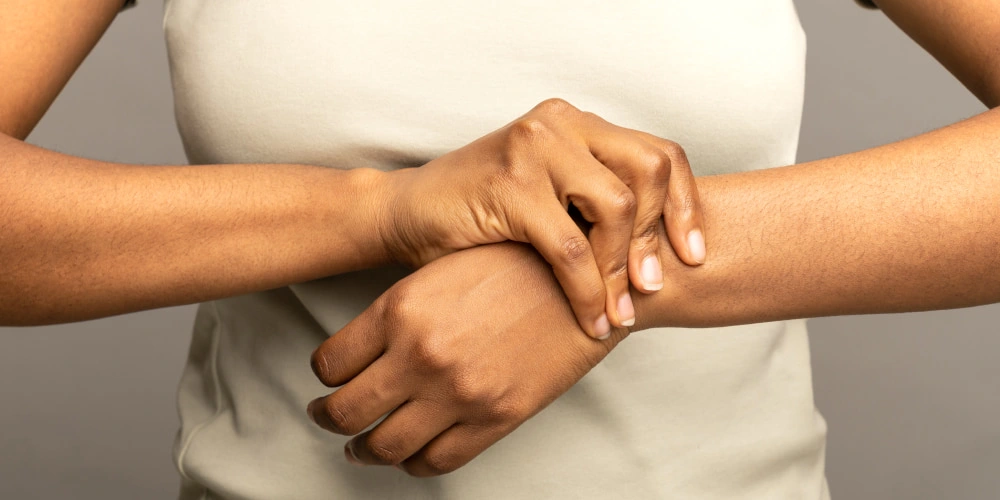 A unique set of hereditary genetic illnesses known as LMDD. They mostly have an impact on human muscles. Skeletal muscles gradually deteriorate and are depleted. It results in mobility issues.
Symptoms of LGMD usually become noticeable in adolescents between the ages of 8 and 16. Although there are several forms of LGMD, common signs and symptoms include the following:
Muscle weakness in the arms, legs, and pelvis; 

Difficulty walking; 

Difficulty climbing stairs; 

Fatigue after mild activity; 

Myopathic changes on an electromyogram; 

Elevated serum creatine kinase levels; 

Decreased strength and abnormal movements such as twitching or jerking. 
The lifespan of limb muscular dystrophy (LGMD) is challenging to estimate. All because there is a wide range of symptoms and the fact that it is a hereditary disease. 
If you have a mild form of the disease, you have every chance of living a long and happy life. But if you have a more prolapsed form, there is an unfortunate risk that your life will be shortened. 
In order to prevent this from happening, you will need treatment! For example, you can do physical therapy. Physical therapy can help you improve your quality of life.
Placebo-controlled clinical trials are underway in hopes of slowing or stopping the progression of LGMD and reducing or eliminating its effect on life expectancy. 
Tibial Muscular Dystrophy Life Expectancy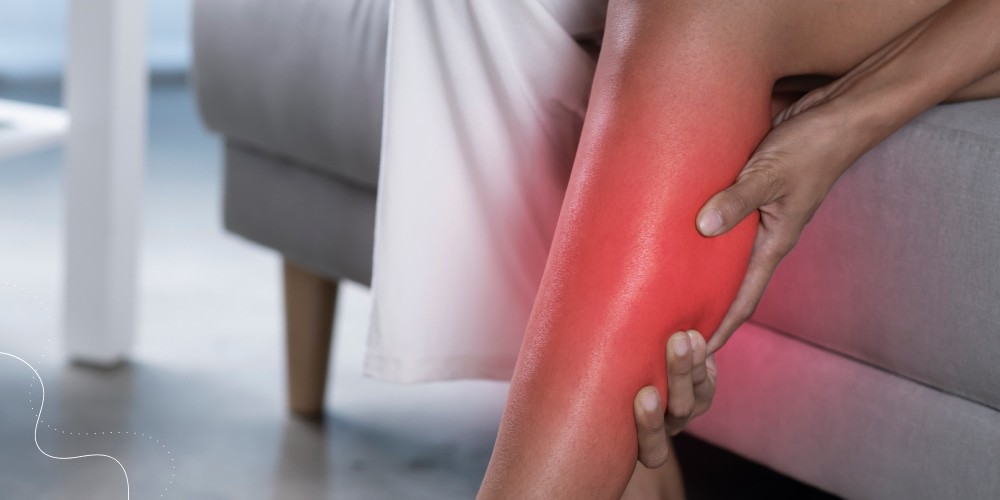 Tibial muscular dystrophy (TMD) is a rare genetic disease. It affects the lower leg muscles. It is caused mainly by mutations in the MTM1 gene. It is often characterized by early weakness, gait disturbance, and progressive atrophy of the calf muscles. To skeletal muscle weakness, there may also be:
Joint contractures;

Cramps;

Foot deformities;

Scoliosis. 
Diagnosis of this disease is mainly based on clinical neuromuscular examination. Several genetic tests are being developed to ease diagnosis. It is important to note that the clinical manifestations of the disease may vary. It may also progress at different rates. 
Prognosis in muscular dystrophy becomes an essential factor when considering treatment strategies. Life expectancy varies from patient to patient. Most patients live to be 50 years of age or older. 
Patients with milder forms of the disease tend to live longer. You should consider the impact of each case in the context.
Life Expectancy of Myotonic Muscular Dystrophy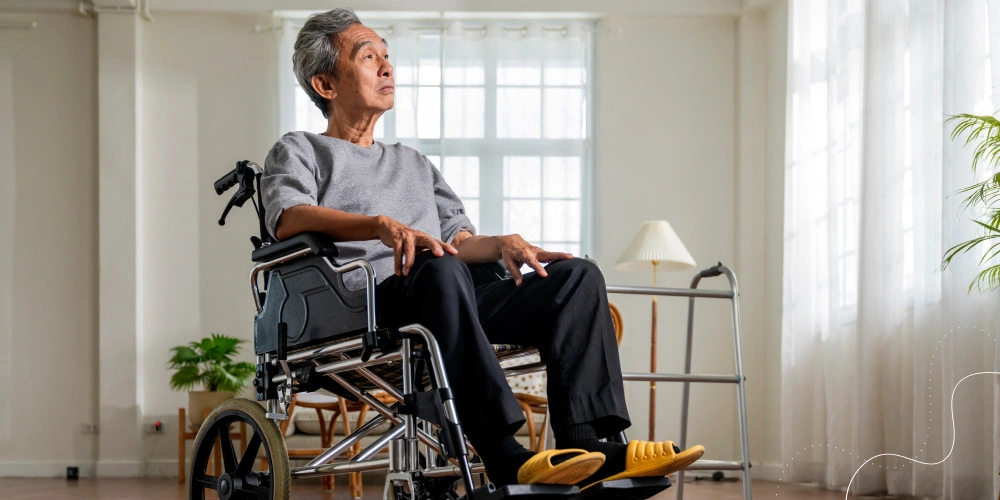 The heart, skeletal muscles, and other organs are all impacted. One or both copies of the DMPK gene have a strange genetic mutation linked to the disorder. There is a gene for it on chromosome 19.
DMD causes progressive weakening of the skeletal muscles. It can cause problems with:
Balance;

Speech;

Difficulty swallowing. 
People with MMD may also have problems with the following: 
The heart;

The endocrine system;

The nervous system. 
MMD has no known treatment. However, scientists are attempting to create novel cures. Beta-blockers, anticonvulsants, steroids, and physical therapy to ease exhaustion are frequently used as part of the treatment for MMD.
The lifespan of MMD typically varies greatly. According to many individual factors. While lesser variants with little or no symptoms may allow people to enjoy a life expectancy close to normal, more severe cases may result in a reduced lifespan.
Bottom Line
The team of our neurological clinic employs the best, highly qualified doctors. Every day they help many patients stabilize their conditions. Also, they cure many neurological diseases, if possible. With the help of modern equipment, we carry out accurate diagnostics. It allows us to identify diseases early. Sign up for a consultation with our neurologist right now by phone: 214-619-1910.
FAQs
Is muscular dystrophy fatal?
Some types of muscular dystrophy, such as average lifespan muscular dystrophy in boys, are fatal. Other types cause disability, and people have a usual lifespan.
How long do people with muscular dystrophy live?
People with the condition will usually only live into their 20s or 30s. But it depends on the form of the disease. In some types of disease, you can live up to 50 years.
What is the most common cause of death in muscular dystrophy?
The most common cause of Duchenne life expectancy is cardiomyopathy/respiratory failure. Patients die in the second or third decade of life.
How is muscular dystrophy transmitted?
Muscular dystrophies are X-linked recessive patterns. Next, it passes from mother to son.