Mental health is a level of psychological well-being. A healthy person is, first and foremost, a creative person who is open and aware of himself and the world. He accepts herself and recognizes the value and uniqueness of those around her. He develops and, of course, contributes to the development of others.
Muscular dystrophy is a systemic pathology. Doctors and researchers have identified nine forms of muscular dystrophy. Each is unique, but there is one similarity in each form. Muscular dystrophy limits a patient's life span. 
Muscular weakness has other characteristics. In muscular weakness, there is no pain sensitivity. The muscles are sensitive to the touch. With some types of dystrophy, stiffness and cramps occur. 
To reduce the symptoms of the disease, doctors recommend following a diet. 
This article will teach you what foods to consume for muscular dystrophy patients: 
1. Eggs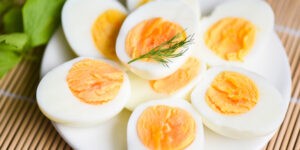 For people with muscular dystrophy, eggs can be a significant part of a complete diet. Eating eggs is an effective and relatively inexpensive way to get the necessary:
Protein;

Vitamins;

Minerals.
It is an amino acid that promotes the growth of muscle tissue. You need it for optimal physical health. Eating about three eggs a day helps increase muscle size due to their high leucine content. 
For muscular dystrophy nutrition therapy, you can cook:
Boil eggs.

Make them into an omelet.

Fry them in healthy oils (olive or coconut)

Consume raw as part of protein shakes. 
Filled with the energy, fats, and cholesterol the body needs to repair damaged muscles after exercise, people with muscular dystrophy can significantly benefit from including quality eggs in their regular diet.
2. Protein
Protein can be an essential part of the diet for people with muscular dystrophy. During the period of muscle atrophy and weakness associated with this condition, increased protein intake can help alleviate muscle wasting. It will also increase energy levels and maintain strength over time. 
A protein diet is recommended for people with Duchenne muscular dystrophy. Use only high-quality proteins, such as eggs and fish. Additionally, you can dilute your diet with other sources of healthy foods. For example, add fresh vegetables and legumes. 
Our other helpful recommendation is to avoid processed or artificial foods. Artificial foods that are high in protein are:
Processed meat;

Bacon;

Sausages;

Some convenience foods.
Suffering from this debilitating disease? Dieting can keep you healthy with the right approach to nutrition. 
3. Green Tea
Muscular dystrophy has long been a complex disease to treat. But some foods can help reduce the symptoms of muscular dystrophy. For example, green tea may be suitable for people with the condition. 
Drinking it regularly can help reduce muscle wasting and increase strength levels. It is vital for people with muscular dystrophy. All because it can cause physical weakness and joint pain. 
Green tea drinkers also report an improvement in their well-being. They can fight oxidative damage, reducing inflammation and potentially boosting immunity. All because tea contains antioxidants. 
It makes sense why many people with muscular dystrophy use green tea in their diet therapy.
4. Tuna
Muscular dystrophy and diet are very related. If you eat tuna, you will notice the results in a good way. Tuna is rich in omega-3 fatty acids. They help reduce inflammation throughout the body and reduce the severity of the symptoms of this disease. 
Besides, tuna is an excellent source of protein. And, as we wrote, protein is an essential part of treating muscular dystrophy.
Tuna is also full of vitamins and minerals, such as: 
Vitamin D;

Iron;

Calcium;

Selenium;

B vitamins. 
These are essential for proper nerve and muscle function and health and wellness. Consumption of tuna can also prevent fatigue. It often occurs with muscular dystrophy. 
People should consider adding tuna to their diet. It takes advantage of these great nutritional benefits.
5. Pumpkin Seeds
Pumpkin seeds contain many nutrients and provide high levels of minerals. Pumpkin seeds contain some beneficial nutrients. They are suitable for people as food for tired muscles. 
Combined with high levels of vitamin K and other B vitamins, these minerals support the body's natural repair mechanisms, especially for people with severe illnesses such as muscular dystrophy. 
Besides essential nutrients, pumpkin seeds contain healthy fats and proteins. They are also low in sugar and carbohydrates. It makes them an invaluable part of any diet plan. These foods stimulate muscle growth while limiting calorie intake. 
In general, eating pumpkin seeds regularly can help people with muscular dystrophy. You will be able to lead a happier and more fulfilling life. You will provide your body with the nutrition it needs to stay healthy.
6. Chicken Breast
Do you like to eat chicken breast? Chicken breast is a lean source of protein. It is also low in fat and high in various essential nutrients. It can be a healthy way to meet the dietary needs of people with muscular dystrophy. 
Cooking chicken breast for meals can also be creative and delicious. Recipes range from grilled or pâté to roasted or oven-baked meat. Besides, chicken breast fits into any diet plan because of its low-calorie content. It makes it ideal for a healthy lifestyle in treating muscular dystrophy.
If you have muscular dystrophy, adding chicken breast to your diet can be a great way to get enough protein. It can contribute to muscle growth and provide other essential nutrients for well-being. 
But, healthier will be boiled chicken. You can find recipes and meal ideas to cook with chicken breast online. Or, you can try your creations in the kitchen.
7. Cottage Cheese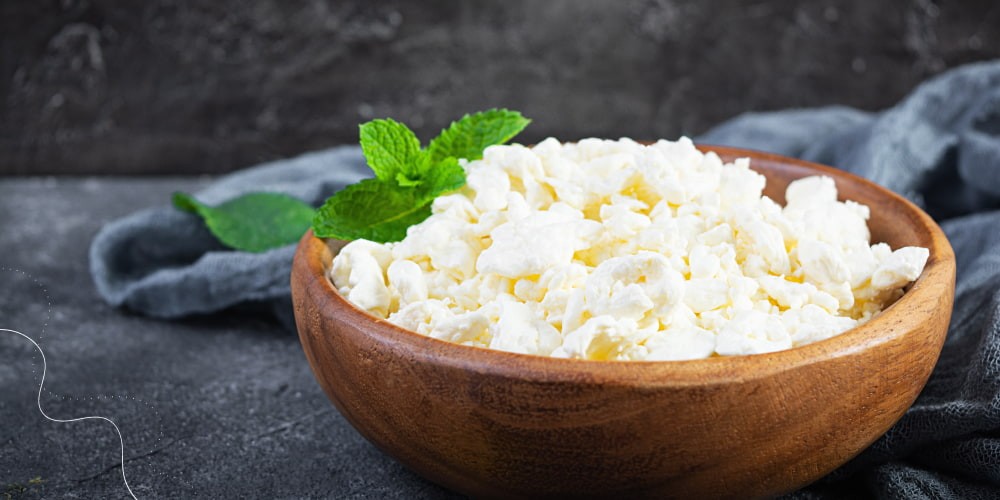 A cottage cheese diet can be a beneficial therapy for people with muscular dystrophy. The proteins in cottage cheese are necessary for building strong muscles. Calcium is essential for maintaining healthy bones. 
Cottage cheese also contains vitamin B12. It helps support neurological function and may reduce pain. It's also low in sugar, so it doesn't raise insulin levels. And it does not cause inflammation, which often exacerbates the symptoms. 
The U.S. National Institutes of Health recommends consuming cottage cheese as part of a diet. It encourages people with DM to do the same – whether they buy fresh or prepackaged portions.
8. Milk
Milk is an integral part of a healthy diet. Milk nutrition therapy is helpful for muscular dystrophy. Milk is an excellent source of protein and essential vitamins and minerals. They are vital for muscle tissue growth, repair, and maintenance. 
The amount needed depends on the severity and type of disease. But all people enjoy including dairy products in their daily diet. 
Milk is easy to digest and provides energy to maintain strength. It allows people with muscular dystrophy to thrive. 
Dairy-based drinks are also convenient options. They provide nutrition. They help meet nutrient needs. So people with muscular dystrophy can stay active while living whole, healthy lives.
9. Oats
A diet containing oats can be beneficial for people with muscular dystrophy. Oats are a good source of essential nutrients, including:
Dietary fiber;
Complex carbohydrates;
Vitamins, and minerals. 
This nutrient-rich diet can promote muscle development and growth in people with DM. Along with providing essential nutrients, oats are low in fat and cholesterol. Thus, it is an ideal diet for those who want to make their daily fitness routine more effective. 
Also, the fiber-rich content of oats helps maintain blood sugar levels. It gives you a boost of energy for a long time. All of these benefits combine to make oats an attractive dietary option for people with DM who want to strengthen their bodies naturally.
Bottom Line 
Lone Star Neurology suggests a balanced diet for people with muscular dystrophy. Our specialists can provide diet plans tailored to the individual's needs. An ideal diet for people with muscular dystrophy should include lean protein sources, complex carbohydrates, and essential vitamins and minerals. It should also be low in fat, sugar, and cholesterol.
A balanced diet can help improve your health, reduce fatigue, and improve your quality of life. Just remember that food is meant to nourish your body and mind – not just fill up empty stomachs. Eat well and stay fit for a healthier life! Consult our experts at Lone Star Neurology for more information on nutrition therapy or diets for muscular dystrophy. We are here to help you live a happier and healthier life!
FAQs 
Does diet affect muscular dystrophy?
Yes, diet can affect muscular dystrophy. A balanced and nutritious diet can help improve the symptoms of muscular dystrophy. 
How do you slow down muscular dystrophy?
Exercising, eating a balanced and nutritious diet, and getting enough rest are the best ways to slow down muscular dystrophy. It is also critical to managing stress, as high-stress levels can worsen symptoms. 
What triggers muscular dystrophy?
Muscular dystrophy is an inherited disorder caused by a genetic defect or mutation. Environmental factors can trigger it. However, the exact cause of muscular dystrophy is not yet known.
Can I drink alcohol with muscular dystrophy?
No, you should avoid alcohol, as it can worsen the symptoms of muscular dystrophy.