Cerebral palsy is a complex of various disorders of the nervous and muscular systems that occur in children. The most common causes of occurrence are:
fetal hypoxia

trauma

received by the infant at the time of birth

alcohol abuse during pregnancy.
Cerebral palsy progresses as a result of pathological changes in the structures of the brain or nervous system. As a result, children have problems with coordination, balance, and posture. The degree of their severity can be different. The child may need constant assistance with the most severe damage. In milder forms, a person can move around using special means or completely independently. In addition to movement disorders, many children also have problems with vision, hearing, speech, recurrent convulsions, multiple sclerosis, and mental retardation.
According to statistics, this particular disease is one of the most common causes of childhood disability in the world. Statistics show that the disease is found in 2-3 children per 1000 newborns. Among premature babies, the number increases to 40-100 cases per 1000 newborns.
It is essential to understand what can cause it to appear and who is at risk.
Reasons for cerebral palsy. The reasons for having a baby with motor neurone disease are very different. Most often, a combination of several factors leads to the appearance of an ailment. Most of them affect the baby while still in the womb in about 70-90% of all cases. The percentage of cerebral palsy during childbirth is much lower, at about 5-10%, which is contrary to common prejudice.
To date, doctors have identified the following threats:
Infectious diseases of the mother during gestation. Among the dangerous infections are rubella, flu, toxoplasmosis, herpes, etc. These infections are extremely dangerous in that they can negatively affect the development of the fetus's vital organs. Their main danger lies in the fact that severe

symptoms

do not always accompany infection, and the mother may not notice them and, as a result, leave them and the fetus untreated. 

Mutations at the genetic level.

Hypoxia. It occurs due to a lack of oxygen in the tissues and blood. Hypoxia during childbirth or immediately after childbirth leads to serious damage to internal organs, primarily the brain. Intrauterine hypoxia is no less dangerous, especially in conjunction with pathologies of the placenta.

Prematurity. Children born prematurely have thin blood vessels in the brain. Because of this, bleeding may occur, which leads to the malfunctioning of the organ. Also, premature infants may have an increased level of bilirubin, which can result in encephalopathy, leading to dystrophic changes in the brain structures.

Developmental defects. Anomalies of the brain structures lead to impairment of various, including motor and motor functions.
Such common signs of cerebral palsy in the fetus during pregnancy, such as hypoxia and pathology of the placenta, cannot serve as a basis for a prenatal diagnosis, that is, before childbirth. It is impossible to identify an ailment during gestation. However, it is possible to determine the factors that can lead to its appearance and carry out timely treatment of the detected diseases in the future.
It can be incredibly difficult, and sometimes almost impossible, to determine the exact cause of the occurrence of violations. Often a combination of several factors leads to this.
Cerebral palsy symptoms
Symptoms are broad and range from subtle to very severe symptoms. Children with cerebral palsy can be ill with it in various forms. Symptoms differ depending on the type:
Spastic cerebral diplegia

is detected in more than 40% of cases.

Spastic cerebral

symptoms

generally occur in 75% of children with

cerebral palsy

. Previously, this form had a separate name- Little's disease. It is characterized by inelasticity and rigidity of the muscles of the arms and legs, a zigzag gait. With a mild degree of illness, discoordination is manifested only with a specific type of activity, for example, running. With a serious degree of damage, mental underdevelopment, seizures, and difficulty swallowing are observed.

Double hemiplegia is the most severe form. Children with double hemiplegia cannot support their heads on their own and stand, sit, and move.

The hemiparetic form with a unilateral lesion progresses hemiparesis, weakening the motor functions of the arms and/or legs only on the right or left side.

The hyperkinetic form is often found in combination with spastic diplegia. It is characterized by the manifestation of hyperkinesis of involuntary movements of the limbs.

Atonic-astatic form in children, coordination of movements, a sense of balance are impaired, and muscle tone is also absent.
Risk factors for developing cerebral palsy during pregnancy. Doctors diagnose cerebral palsy after childbirth. They observe the baby's growth, checking for problems with standing up and walking for a long time or with hand motility or a delay in mental development. However, knowing the main risk factors, you can understand the likelihood of an ailment during pregnancy.
These factors include:
different blood type or its Rh factor in mother and baby- a dangerous factor that requires careful medical supervision

multiple pregnancies

detachment of the placenta, premature birth, rupture of the uterus, etc.

breech presentation

birth injuries caused by improper use of forceps or a vacuum extractor

diabetes mellitus, obesity, epilepsy, hypertension, maternal anemia

alcohol consumption and smoking during pregnancy, bad habits can cause fetal hypoxia, which, in turn, leads to the development of

disorders

in the brain structures of the child

social, environmental, economic factors, the quality of medical services provided can also affect the unborn baby's health.
Diagnostics and treatment of cerebral palsy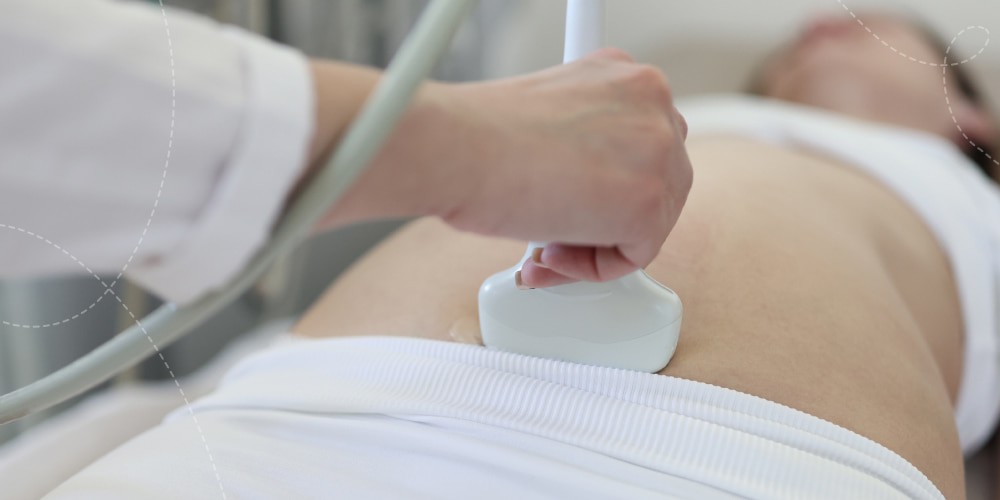 Unfortunately, you will not be able to pass any single cerebral palsy test in the hospital that can confirm or deny the diagnosis right away. Diagnosis, in this case, is a complex and lengthy process, especially when the symptoms are mild. In some situations, the final diagnosis can be established only by 3-5 years of a child's life, after several years of constant monitoring of their development.
The sooner cerebral palsy is detected, the more effective the treatment will be. Therefore, the primary diagnosis of children at risk is carried out in the delivery room. The most obvious signs of cerebral palsy in a newborn are:
difficulty sucking, swallowing

muscle weakness

stiffness of movement

constant sleepiness

frequent vomiting and regurgitation.
We should understand that some children in the first six months of life have increased excitability and even a slight tremor of the limbs, more often than the pens, which is an absolutely normal feature of a particular baby. Therefore, it is essential to trust a competent pediatrician who can distinguish physiological features from the first manifestations of pathology.
Cerebral palsy treatment. Parents should understand that a complete cure for this disease is impossible. But regular comprehensive rehabilitation measures can significantly improve the quality of life of a child. The sooner they begin treatment, the higher the likelihood that a person can lead a normal life in the future. Children's brains develop and change very actively, so early rehabilitation is the most effective treatment method.
It includes the following procedures aimed at restoring functions affected by the progression of the disease:
massage to maintain normal muscle tone

regular therapeutic exercises and training on special simulators allow the young patient to learn how to keep balance and walk

physiotherapy, electro reflexotherapy are successfully used to improve coordination, diction, and speech function.
A doctor may prescribe drug therapy to improve the functioning of the brain to treat seizures. Some patients may require surgery. Surgeons cut or lengthen the tendons of those muscles that restrict movement.
If you suspect your child has cerebral palsy or already has a confirmed diagnosis but do not know how to organize the correct rehabilitation, contact the clinic and professional doctors.