Diagnosis of TIA is factor-based time, but not temporary neurological symptomatology – TIA. Symptoms similar to TIA can be caused by various diseases: epilepsy, brain tumor, intracerebral and intrathecal hemorrhages, multiple sclerosis, cardiac arrhythmia, Meniere's disease, familial paroxysmal ataxia, etc. It was proposed to consider neurological symptoms in patients as an additional criterion for distinguishing these diseases from TIA.
The clinical picture of transient ischemic attacks is characterized by transient focal neurological symptoms and depends on the circulatory disorders of the brain (carotid or vertebrobasilar). In most cases, the diagnosis of TIA is made retrospectively since, at the time of the patient's examination by a specialist, focal neurological symptoms are absent. In this regard, a thorough history taking and knowledge of the clinical manifestations of TIA are required.  It is crucial to know TIA symptoms, which will allow you to seek help in time and prevent more dangerous diseases.
The main
symptoms of TIA
This pathology can have different symptoms, which depend on the area of damage localization. 
With damage to the carotid arteries or the carotid basin, the following signs appear:
violation of the regime of movements;

paresis that affects muscles or part of the trunk;

speech disorders;

decreased visual acuity, darkening in the eyes;

loss of sensitivity of the skin, half of the body or limbs;

slurred speech and difficulty in choosing words;

difficulty recognizing body parts

strange movements.
Emergency care should be provided when the following signs appear:
involuntary urination;

fainting;

loss of sensitivity in the final limits or other parts of the body;

violation of movement regime;

paralysis of the trunk, limbs, or nerve;

loss of skin sensitivity;

speech disorders;

dizziness;

double vision;

loss of hearing and vision – can be complete or partial. 
Groups
of
focal
TIA
symptoms
: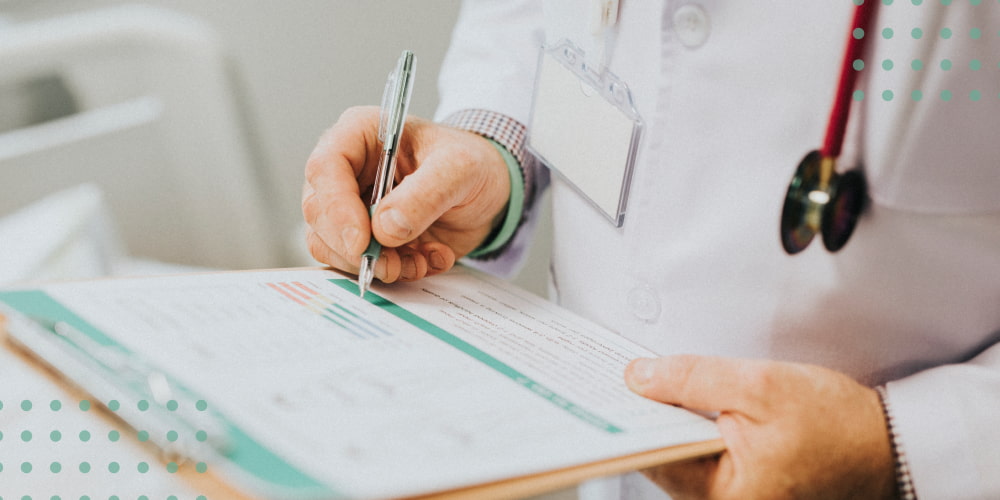 Sensitive disturbances (hypoesthesia, anesthesia). Well, as a feeling of numbness, "tingling" or "ants" – paresthesia. They can occur in one-half of the body or on both sides.
Paretic phenomena. A decrease in muscle tone and range of motion of one (monoparesis), two (paraparesis) limbs, or half of the body (hemiparesis). As a rule, there is no complete paralysis with TIA.
Decreased surface and abdominal reflexes. If the left hemisphere, which is responsible for cognitive abilities, is damaged, then speech is impaired – aphasia (absence) or dysarthria (blurred pronunciation) and space orientation. As a rule, this is combined with impaired sensitivity in the right half of the body and hemiparesis.
If the vertebrobasilar vessels are damaged, the following occurs:
dizziness;

vomiting;

nausea;

tinnitus;

bursting headache;

impaired vision or hearing (visual field defect, fog before the eyes, metamorphopsia – changes in vision, strabismus, double vision).
Apart from mono-, hemiparesis, disorders of sensitivity and speech, visual impairment of the "white veil" type is often observed from the side of the affected vessel.
If the cerebellar blood vessels are damaged, there will be a lack of coordination and nystagmus.
A rare symptom is short-term memory loss (transient global amnesia) while maintaining orientation in one's own personality.
In most cases, symptoms resolve within an hour. TIA refers to all episodes of acute ischemia in a patient lasting no more than 24 hours after the onset of focal symptoms.
Why does transient ischemic attack develop?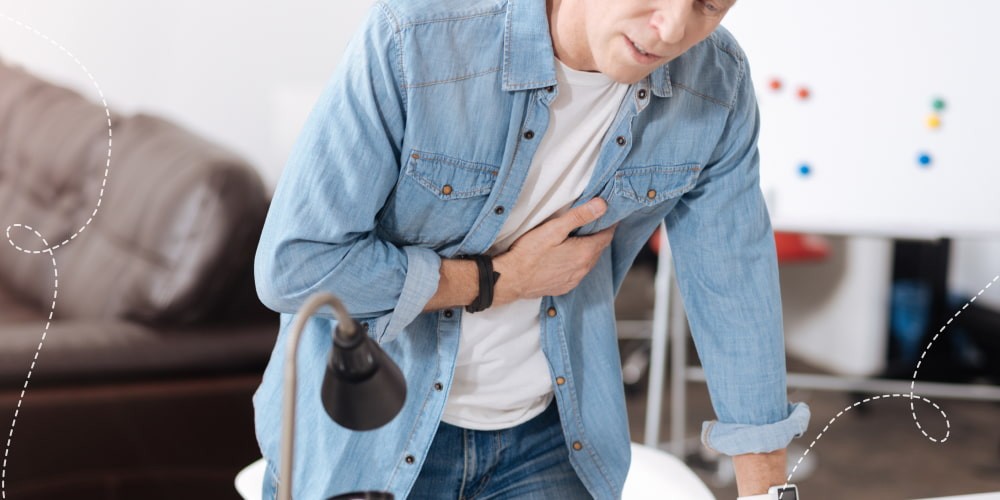 The most common causes of transient ischemic attack are considered to be atherosclerosis of the cerebral and cervical arteries, hypertension, heart disease with possible cardiogenic thromboembolism (atrial fibrillation, postinfarction aneurysm, congenital heart defects using valves and septa), as well as combinations. This condition can be caused by diabetes mellitus, compression of the vertebral arteries, additional osteochondrosis or ankylosing spondyloarthritis, an inflammatory process in the main arteries of the head and neck (except for systemic lupus erythematosus, antiphospholipid syndrome).
The main mechanism of TIA occurrence is considered to be a partial blockage of blood vessels with small atherogenic thrombi, after which arterial spasm occurs, followed by the onset of perivascular edema, and causes focal symptoms. But since the blood clots are small, they soon dissolve, the blood supply is restored, and the neurons (brain cells) return to normal functioning. This is how TIA differs from a stroke, where blood circulation in the brain tissue stops completely and the consequences of which can remain for life. 
Neurologists and other health care professionals are focused on achieving the best results in the treatment of patients with TIA, which directly depends on the correct understanding of the pathophysiological basis of TIA and the implementation of the tactics of causes with adequate secondary prevention. Both doctors and patients should have up-to-date knowledge of antithrombotic therapy (anticoagulants, antiplatelet agents), surgical interventions, and correction of risk factors. This will make it possible to prevent recurrent TIA or strokes effectively.