A transient ischemic attack may seem like a mild illness due to its short duration and lack of visible consequences after the attack ends. But it is worth taking a closer look at this disease: quite often, this is the first hint, signaling the possibility of a stroke.
So, what is a transient ischemic attack or TIA, and how to recognize the symptoms and prevent them from developing into more serious diseases?
A transient ischemic attack (TIA) is an acute short-term attack in which blood circulation in the human brain or spinal cord is impaired (as a rule, symptoms disappear within 24 hours). In one section of the branch of blood vessels, a blood clot forms, or a spasm occurs, which interferes with the blood circulation process. In other words, one of the channels that transport blood to the brain temporarily stops its work; this leads to an immediate attack, accompanied by nausea, numbness in the limbs, impaired vision and hearing, and other symptoms.
Most often, transient ischemic attacks occur in people over 65 years of age; this is due to age-related changes in blood vessels, as well as chronic diseases.
Who gets TIA?
people with essential hypertension;

people with atherosclerosis of the vertebral and carotid arteries;

tobacco addicted people;

people with heart rhythm disturbances, ischemic disease, artificial heart valves, as well as those who have had endocarditis;

people with diabetes;

people with increased blood clotting;

people taking hormonal drugs;

overweight people;

people suffering from osteochondrosis of the cervical spine.
If symptoms appear, you should immediately contact an ambulance. You need to make an appointment with a neurologist. You will undergo several examinations, including an ECG, a coagulogram, and a clinical and biochemical blood test, to establish an accurate diagnosis.
First aid for transient ischemic attack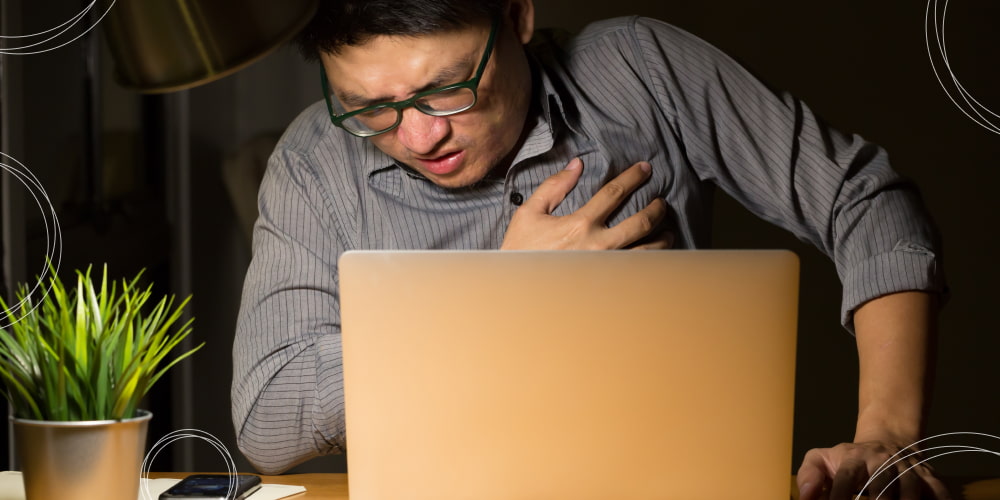 When a transient ischemic attack begins, people may not understand how to act. Often, not only the patient themself but also their relatives can get confused. That is why it is important to know exactly how to provide first aid. With a transient attack, a person will suddenly begin to behave inappropriately. There may be disorientation as well as speech problems. Often the patient complains of nausea and dizziness.
If you ask a person to raise two hands at once, they most likely will not be able to keep both of them upright.
In such a situation, a transient ischemic attack can be suspected, in which you need to begin to act immediately.
First of all, you need to call an ambulance to get medical help. While the doctors are traveling, it is necessary to put the person on a flat surface. The correct solution would be to place a folded blanket or clothing under their head.
If the vomiting begins, it is important to turn the person's head to one side. Otherwise, there will be a risk that they will choke, which will lead to death.
It is worth ensuring the normal flow of air during a transient ischemic attack.
If a person is at home, then you should open the window, and also, if necessary, unfasten the collar, or remove the belt. Do not use any medication until the ambulance arrives. Firstly, because the clinical picture will be blurred, and there will be problems with the diagnosis. Secondly, with a decrease in blood pressure, impaired blood flow may worsen. In transient ischemia, treatment methods should be prescribed by a doctor.
Treatment of TIA
The physician must first decide whether TIA should be treated in a particular case. A large number of doctors are sure that there is no need to treat TIA because all TIA symptoms disappear on their own, and this is a fact. However, 2 points call into question this statement.
First point.   
TIA is not considered an independent disease but develops due to the presence of pathology. In this regard, it is necessary to treat the cause of the TIA development. And yet, it is necessary to take measures for the primary and secondary prevention of acute circulatory disorders in the brain.
Second point.
It is necessary to treat a hospitalized patient with signs of TIA as in mini stroke because these conditions are difficult to recognize in the early hours. 
Treatment of
transient ischemic attack
:
the patient is necessarily hospitalized in a specialized neurological department;

specific thrombolytic treatment of TIA is carried out (drugs are administered to help dissolve blood clots), used in the first 6 hours after the onset of the disease if a stroke is suspected;

anticoagulant therapy – drugs are administered that thin the blood and prevent the appearance of blood clots (enoxaparin, fraxiparine, heparin, dalteparin, and others);

drugs that normalize high blood pressure (ACE inhibitors, diuretics, beta-blockers, sartans, calcium channel blockers);

antiplatelet agents prevent platelets from sticking together and blood clots (aspirin, clopidogrel);

drugs with neuroprotective abilities – protect nerve cells from damage, increase their resistance to oxygen starvation;

antiarrhythmic drugs in the presence of cardiac arrhythmias;

statins – drugs that lower the concentration of cholesterol in the blood (rosuvastatin, atorvastatin, simvastatin, and others);

symptomatic treatment, as well as drugs that have a general strengthening effect.
Don't try to treat it yourself. Trust the professionals who know exactly how to care for TIA patients.
Differential diagnosis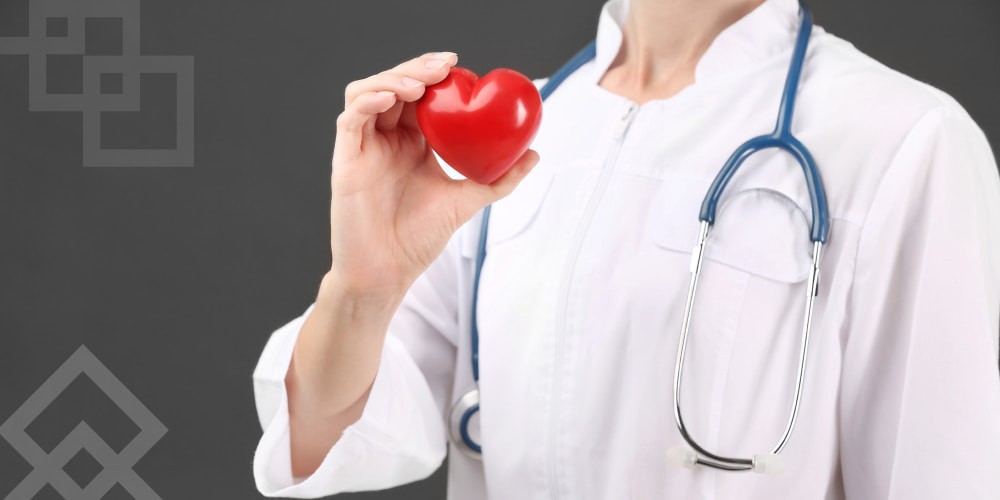 Because the symptoms of TIA are similar to those of some other conditions, differential diagnosis is essential for proper treatment. It is necessary to distinguish a transient ischemic attack from diseases such as epilepsy, multiple sclerosis, migraine, brain tumors, Meniere's disease, and some others. This is important because the methods for treating TIA are different.
Epileptic seizures usually begin in adolescence, while TIA is more common for older people. It starts suddenly and lasts no more than 5-10 minutes. The paresis of the limbs is accompanied by their twitching. Seizures are often accompanied by loss of consciousness. In this case, the EEG is crucial for diagnosis since it shows changes typical for epilepsy.
Multiple sclerosis also happens in younger people. Symptoms develop gradually and appear for more than a day.
Migraines – like TIA, may be accompanied by similar neurological symptoms. A migraine most often first manifests itself in young people, but there are cases of its onset in the elderly. It develops, unlike TIA, slowly, lasting several hours or even days.
Rehabilitation
A patient after a TIA may experience long-term consequences of a "vascular catastrophe": general weakness, impaired sensitivity of the face or limbs, weakness in the arms and legs, confused speech, memory impairment, difficulty swallowing, depression. This condition requires rehabilitation.
Rehabilitation should include physical therapy, hydrotherapy, massage, medication, supervision of a neurologist and psychologist, and a urologist and speech therapist if necessary. The patient needs a special mode of work and rest. Comprehensive rehabilitation shortens the recovery period, improves the prognosis, and reduces the risk of stroke and serious consequences.