Have you ever encountered the unwavering spirit of individuals with Parkinson's Disease? This condition is a disease of the nervous system. It affects a particular age group of patients and steadily progresses. Parkinson's manifests itself in functional impairment of the musculoskeletal system. That is, a person can not independently serve themselves and walk. Signs that manifest themselves at the very beginning grow gradually. Tremor manifests itself first, and then involuntary movements of the limbs may appear.
Living with Parkinson's disease is quite a difficult task. It can be challenging to manage it. It provokes a headache, tremors, and so on. But with the help of medical professionals, patients can relieve their symptoms. This way, they maintain their physical and mental well-being. A team of neurologists, nurses, and other specialists can work together. They establish a comprehensive treatment plan that addresses individual needs. So, the main tip for living with Parkinson's disease is to consult a doctor and follow their instructions. It makes life much easier for patients.
Tips for Living With Parkinson's Disease
Living with Parkinson's Disease can present its challenges. But with the right strategies, individuals can lead fulfilling lives. Are you ready to embrace these tips for maximizing your well-being:
First and foremost, staying consistent with prescribed medications is crucial. And attending medical appointments is no less important. It optimizes symptom control and disease management.

Have you considered the potential benefits of regular exercise in Parkinson's? Tailored physical activities can improve balance, flexibility, and overall mobility. It helps you maintain independence.

A balanced diet rich in antioxidants and nutrients can also be beneficial. Eating a nutritious diet can help reduce inflammation and promote brain health.
It is crucial to follow these kinds of tips for living with Parkinson's disease. It gives patients a greater sense of freedom. After all, they feel healthier with them. So what pieces of advice are also actual? Read the following list of them:
Stick to Medication Schedule
If you have Parkinson's, your doctor will prescribe medications for you. It is imperative to know when and what to take. The medication schedule helps patients to ensure the rhythm of taking pills. It allows you to reduce the risk of missing a dose, which can worsen the patient's condition.
A gradual decrease in the level of dopamine characterizes Parkinson's disease. It leads to movement disorders and other symptoms. With regular medication, the effect stabilizes. It allows you to maintain some control over the movements and functioning of the brain.
Stay Physically Active
How to help someone with Parkinson's disease? Encourage them to do sports. Physical activity has a decisive influence on patients with Parkinsonism. Innovative approaches to physical rehabilitation can stimulate the neuroplasticity of the brain. It improves motor skills and reduces disability.
Physical activity also helps to improve the patient's mood and mental state. Innovative group classes and sports activities contribute to the formation of positive emotions. Accordingly, it reduces the risk of developing depression. It often accompanies Parkinson's disease.
Seek Support and Education
Seeking support and education is an integral part of treating Parkinson's disease. Family, friends, and community support help patients cope with emotional difficulties. Education provides patients with information about the condition and innovative methods. Increasing medical literacy promotes awareness of the importance of regular medication administration.
Educating patients about available resources and supportive programs helps maintain optimism. Thus, they better fight fears and ensure more effective control over the disease. In general, these are key factors in improving the quality of life of such patients.
Adapt Your Home Environment
This neurodegenerative disease affects motor and cognitive functions. Appropriate environmental settings help reduce the risk of injury. Living with Parkinson's disease, your mobility may be limited. So, it is important to place items and furniture with ease of access and safety in mind. Having stable footholds nearby, as well as adapted eating devices, helps maintain independence.
Innovative home technologies can ease the remote control of household appliances. Besides, patients can optimize the surrounding space to stimulate motor activity. It helps maintain independence. So, it improves the quality of life of Parkinson's patients.
Communicate with Your Healthcare Team
Communication helps to explain the treatment process, risks, and expected results. The patient can express their needs, fears, and questions. And the health care team can provide emotional support and consider individual characteristics. That is, communication contributes to creating trust and mutual understanding for the patient.
Also, interaction with a neurologist, physiotherapist, and other specialists allows timely assessment of the course of the disease. Doctors can quickly respond to changes and make adjustments in therapy. Thus, with any changes in your body, doctors provide appropriate treatment.
Manage Stress and Mental Well-being
It is another equally important tip for living with Parkinson's disease. Stress can make symptoms worse, causing anxiety and depression. It negatively affects the course of the disease. Calming techniques, relaxation, and social support can help improve mental health.
Develop positive habits and relationships to ensure optimal quality of life for patients. If the patient can not cope independently, let a psychologist help. Working with this specialist can help patients better understand their emotions and thoughts. Accordingly, they better manage their mental health.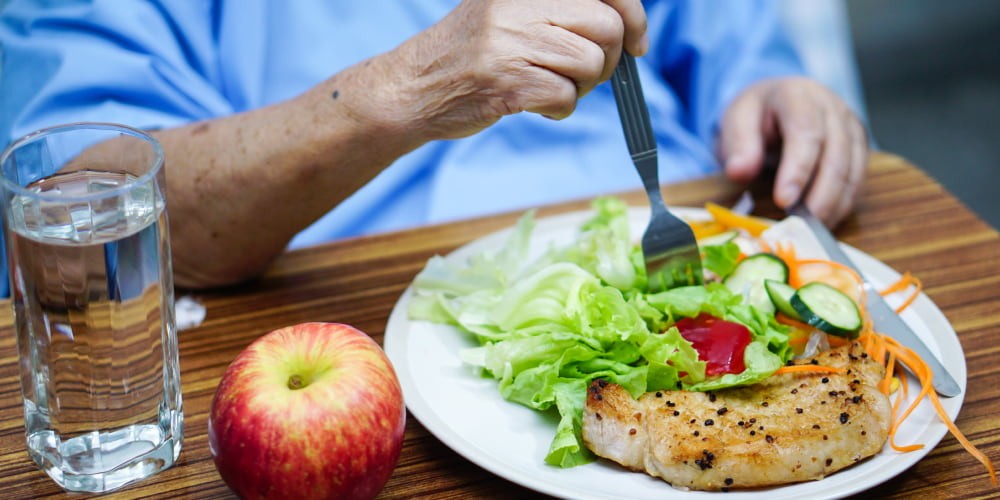 How to Help Someone With Parkinson's Disease
Having someone close to you with Parkinson's disease can be difficult. After all, it is sometimes hard to see how your relatives try to live a full life despite the illness. But the most important thing is that you can help them with this:
First, being patient and empathetic is crucial. Parkinson's can cause motor and non-motor symptoms. It involves tremors, rigidity, and depression. So being understanding and supportive throughout these fluctuations is vital.

It's also important to maintain a healthy diet and follow medication schedules. You can offer to cook meals or remind them to take their medications. Ensure their living environment is safe, with handrails, grab bars, and non-slip flooring.

Providing emotional support by listening to their concerns and spending quality time with them can help boost their mood. It's also vital to encourage involvement in support groups or therapy. It is to provide more resources and support.
So, living with Parkinson's can be easier if you help patients with it. When they feel support from the side, they do not lose hope and live life to the fullest. Thus, help such people and support them. How can you help someone with Parkinson's disease? Read the following tips:
Assist with Daily Tasks
Simple acts of kindness go a long way in helping someone with Parkinson's. Offering a helping hand with daily tasks can be immensely valuable. Assist them with activities. It can be taking pills, preparing meals, or managing medications. Also, break down tasks into manageable steps and provide gentle reminders if needed. Do not let the patient forget about their duties. Help them with this. By doing so, you help them maintain their independence. And it significantly boosts their confidence.
Be Supportive and Patient
Support is the most important thing for a sick person. And when it's a patient with Parkinson's, they need support like no other. So, try to spend time with such people and say nice words to them. Tell them how strong they are, and don't let them lose hope. Of course, sometimes it is difficult with such patients. Thus, it is also important to be patient and control your emotions. It is how you can help someone with Parkinson's disease.
Promote Mental Stimulation and Cognitive Activities
Deterioration of mental health is a common problem for people with Parkinson's. They lose some cognitive abilities that have a terrible impact on life. Thus, mental stimulation and cognitive activity are significant for patients. It improves well-being and health. So, engage patients in solving puzzles, such as crosswords or sudoku. Also, involve them in reading books and various hobbies, such as drawing or playing a musical instrument. It supports brain activity and improves mood.
Encourage Participation in Social Activities
Living with Parkinson's disease can have a bad effect on social life. Illness can alienate a person from their environment and people in general. Therefore, to help them, involve them in an active social life. Interacting with other people helps reduce feelings of loneliness and isolation. For example, group or shared activities can improve their mood. Also, social interactions can stimulate the brain, improving cognitive function. Thus, active participation in social activities helps patients with Parkinson's maintain mental health.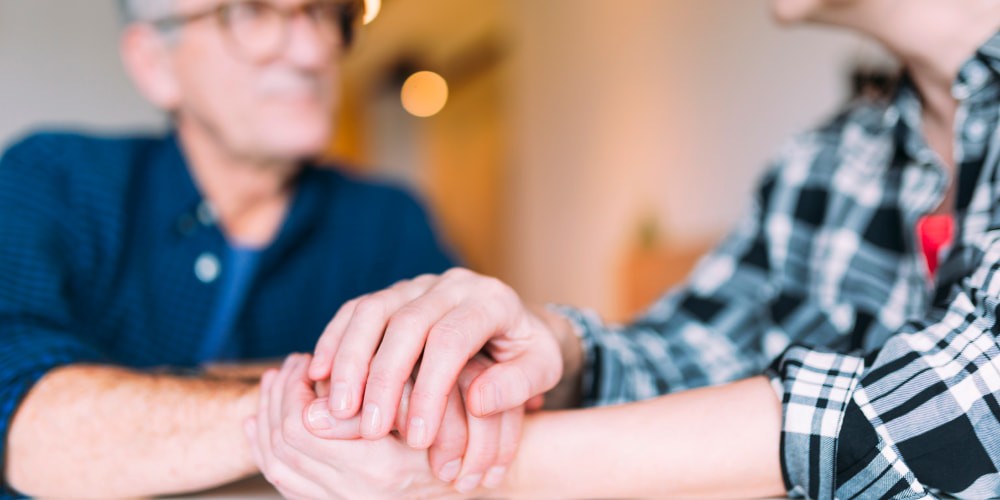 Best Place to Live if You Have Parkinson's
Are you or a loved one with Parkinson's Disease looking for the best place to live? Choosing a location that provides optimal care and support is really crucial:
Ideally, the

best place to live if you have Parkinson's

should have access to doctors. Are there specialized

neurologists

, movement disorder specialists, and physical therapists in the area? Does the community offer support groups, exercise classes, and recreational opportunities? It's essential to consider it when choosing a location.

Scenic locations with moderate climates may be beneficial. Because extreme temperatures can exacerbate signs and affect mobility. Additionally, living in an area with a walkable environment, convenient public transportation, or easy access to driving routes can also enhance mobility and independence. Areas with low crime rates and a strong sense of community enhance well-being.

Finally, a place that promotes cultural and recreational opportunities can improve life satisfaction. Engaging in cultural activities, social events, and hobbies can be uplifting. It contributes to a sense of purpose and fulfillment. It is critical for those with Parkinson's.
It's vital to remember that every individual's needs and preferences differ. So it's crucial to consult with neurologists and loved ones when considering the best place to live if you have Parkinson's. Patients can live fulfilling and active lives with the right resources and support.
Conclusion
Living with Parkinson's disease shows great strength in how you face challenges. After all, with the appearance of this neurological disease, many difficulties arise. But you can overcome all of them with the proper treatment and excellent support.
If you need it, Lone Star Neurologists can help you. We provide patients with the most effective treatment thanks to the latest medical technologies. This results in faster recovery and significant relief of symptoms. Besides, our neurologists support each patient without letting them lose hope. So, let's recover together.
FAQ
Can you live a normal life with Parkinson's?
Absolutely, many people with Parkinson's Disease lead fulfilling and active lives. To do this, they follow all the doctor's recommendations for treatment. It is also important to lead a healthy lifestyle and perform physical therapy.
What is everyday life like with Parkinson's disease?
Some days may be relatively smooth, while others present more challenges. The unpredictability of motor fluctuations and medication effectiveness can impact daily activities. But by seeking regular medical check-ups, individuals can optimize symptom management.
What is the best lifestyle for Parkinson's disease?
The best lifestyle is improving your physical and emotional well-being simultaneously. Regular exercise, such as aerobic activities and stretching, can improve overall mobility. Staying mentally active through puzzles and games can stimulate cognitive function.
Can I prevent Parkinson's from getting worse?
There is no definitive cure for Parkinson's. But proactive measures can potentially slow its progression. Regular exercise, a balanced diet, and enough rest may maintain mobility. Staying compliant with prescribed medications can optimize symptom control.