The goal of epilepsy treatment is to achieve durable remission. This is a condition in which seizures do not occur for a year or more. The main method of therapy is taking antiepileptic drugs (AEDs). But all AEDs, like most other medicines, can have certain side effects. Thus, when choosing them, the doctor takes into account the risk/benefit ratio. You need to reach the least of side effects to go with the most possible therapeutic effect. In the first few weeks of taking the drug, depending on the prescribed therapy. You may also observe the following fairly typical side effects:
feeling of fatigue;

upset stomach;

dizziness. 
To cut adverse events, the doctor prescribes therapy from a low dose with a slow increase. This depends on the patient's condition and the drug chosen over several weeks or even months. At the same time, the patient must always be informed about possible risks. We will explore the question, "How does epilepsy affect the nervous system?".
Epilepsy Body Systems Affected
Epilepsy is a neurological disorder. It's characterized by recurrent seizures. Abnormal electrical activity of the brain causes it and affects many body systems. The nervous system suffers first. It leads to altered consciousness, sensory changes, and motor disturbances. Cognitive functions like memory and attention may sometimes be impaired. Emotional well-being can suffer due to unpredictable seizures and societal stigma. It can potentially lead to depression and anxiety. Hormonal imbalances affecting the endocrine system can emerge, causing
menstruation;

bone health irregularities. 
Most seizures have minor cardiovascular and respiratory effects. However, prolonged seizures could impact heart rate and breathing. Epilepsy itself does not directly affect the digestive system. However, some individuals experience nausea. Proper diagnosis, treatment, and emotional support are essential for managing epilepsy's effects. So you can read further information about the side effects of epilepsy.
Cognitive Function
Cognitive and behavioral disorders are frequent comorbidities of epilepsy. They are sometimes more significant for patients than the underlying disease. These disorders can usually be detected in different forms of epilepsy:
focal idiopathic generalized;

epileptic encephalopathies. 
Whether the development of CI is a direct consequence of a seizure remains an open question. It is also noted that the nature of cognitive "epileptic" deficits can be:
acquired;

fluctuating;

progressive;

chronic, and "degenerative" (leading to

dementia

).
Aldenkamp identified 3 types of deficits in epilepsy:
memory decline;

attention deficit;

impaired ability to learn new information;

slowing of existing skills.
Motor Function
If you wonder how epilepsy affects the nervous system, you should refer to motor function. Tonic-clonic seizures prompt vigorous muscle contractions and convulsions. While other seizure forms may result in more subtle yet observable motor disruptions. These involuntary movements can lead to:
muscle injuries;

in certain instances, increase the risk of falls. 
The intricate relationship between atypical brain activity and motor control is often emphasized. After all, epilepsy affects the complex coordination of:
neural signals;

physical movements in the body.
Endocrine System
In addition to the nervous system, epilepsy and endocrine disorders of the reproductive system are more common in women. This category of patients has the following pathology of the reproductive system:
anovulation;

hypothalamic amenorrhea;

hyperandrogenemia;

polycystic ovary syndrome

(PCOS);

functional hyperprolactinemia;

primary ovarian insufficiency. 
Possible reasons for the high incidence of infertility include the following factors:
physiologic;

psychological;

social;

economic. 
Meanwhile, physiologic disturbances may be sometimes related to:
the disease itself;

the intake of antiepileptic drugs (AEDs). 
Epilepsy can disrupt the hypothalamic-pituitary axis. Also, it affects the pulse frequency of:
The mechanism of action of seizures on the reproductive system is not understood. So it is one of the most important side effects of epilepsy. The type of epilepsy and lesion localization lead to the development of reproductive disorders. The development of PCOS and hyperandrogenemia is the most characteristic of idiopathic generalized convulsive syndrome. Left-sided lesion of the limbic system often leads to:
increased GnRH pulse frequency;

the development of PCOS. 
A right-sided lesion leads to:
decreased GnRH pulse rate;

hypothalamic amenorrhea.
Digestive System
The clinical manifestations of epilepsy are very diverse. They depend largely on affected areas of the brain. Often, seizures begin with an aura, a specific condition followed by a seizure. The aura may go with nausea, vomiting does not usually precede the seizure. So now you can notice the other epilepsy body systems affected. The aura period may last a few seconds, after which the person loses consciousness and falls. During the seizure, depending on the type of seizure, there are convulsions. First, they may be tonic, in which the trunk and stretched limbs, and then – clonic. Contractions of the muscles of the limbs, neck, and trunk characterize them.
At the end of the attack, the patient feels weakness and possibly dizziness. In rare cases, there is nausea and vomiting in the postictal period. But this situation still can not be typical. Much more often, vomiting accompanies the so-called abdominal form of the disease.
Cardiovascular system
The focus of pathological location activity near the autonomic centers is important. These side effects of epilepsy lead to the development of persistent life-threatening arrhythmias. Patients with a history of cardiovascular disease are most at risk. Doctors noted that the most frequent cardiac rhythm occurs in generalized seizures. It happens in patients with high heart rates in the ictal period. As well as when the epileptic focus has a localization in the left hemisphere. A high risk of developing serious rhythm disturbances goes with mesial temporal sclerosis. The authors also point out the important role of ANS dysfunction in developing rhythm disorders in epilepsy.
Impact of Seizures on Brain Functions
During a seizure, excessive and abnormal electrical signals disrupt your brain's normal activity. How this affects your body functions depends on two main factors. The first factor is the location in your brain where the seizure occurs. For example, a seizure in the part of your brain that controls movement (motor cortex area) may cause your arm or leg to twitch.
The second factor is the spread of the seizure to other parts of the brain. It is the direct connection of epilepsy and the nervous system. For example, a seizure that affects a large part of your brain may affect a large part of your body.
There are the following types of seizures:
Focal seizures.

It occurs when abnormal electrical activity starts in one part of the brain. These seizures used to be partial seizures.

Disseminated seizures.

These are seizures that begin on both sides of the brain at the same time.

Unknown onset.

In this case, it is unknown whether the seizure is focal or widespread. It can be easier to determine the type with specialized tests.

Focal to bilateral seizure.

In this case, the seizure starts on one side or part of the brain (focal) and then spreads to both sides.
After you find out how epilepsy affects the nervous system, you need to understand that seizures can also affect your heart rate, blood pressure, or other vital signs. These changes are often short-term (temporary) and go away after the seizure stops. Brain cells can be damaged during a seizure, especially in prolonged seizures. For these reasons, it is important to have good seizure control.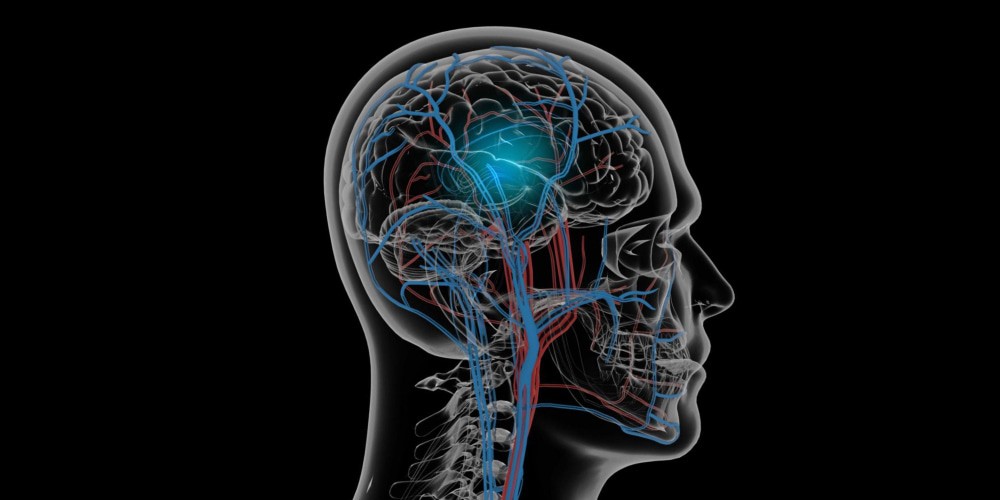 Effective Management Strategies
Effective management strategies are essential for individuals dealing with epilepsy. These strategies encompass medical treatment, lifestyle modifications, and safety measures. Adhering to prescribed medications, some changes can aid in seizure control. Some of them are even vital for overall well-being:
creating a safe environment;

participating in support groups;

seeking psychological support. 
Surgical options, like removing seizure-triggering brain tissue can be good for epilepsy and the nervous system. Alternative treatments such as the ketogenic diet or VNS, are also considered to be great. As medications aren't fully effective. Personalized strategies, regular medical check-ups should be in your list. A holistic approach contribute to improved quality of life for those managing epilepsy. Read more about them below.
Ketogenic Diet
The ketogenic diet is a nutritional principle based on a certain ratio of proteins, fats, and carbohydrates consumed in food. It appeared in the first half of the twentieth century. Doctors noticed that the predominance of fatty foods reduces the frequency of seizures. It was in children with epilepsy in almost 90% of cases. At that time, doctors had not yet developed a treatment with anticonvulsants. And "fatty" food became one of the effective ways to combat the side effects of epilepsy.
The therapeutic diet on this principle was developed in the USA in the 20s of the XX century. It represents a special diet of the patient, the basis of which is fats. Protein in such a diet should be consumed by the patient in moderate amounts. And the consumption of carbohydrates should be minimized
Medical Treatment
Consult a neurologist or epileptologist to determine the most suitable antiepileptic medications. 
Medical treatment is crucial for managing epilepsy effectively. Properly prescribed antiepileptic medications can significantly reduce the frequency and severity of seizures. Regular consultation with a healthcare provider ensures accurate diagnosis. 
Vagus Nerve Stimulation
Vagus Nerve Stimulation (VNS) is a significant advancement in the care of body systems affected by epilepsy. This implantable device sends controlled electrical signals to the vagus nerve. It alters brain activity and potentially reduces seizure occurrence, particularly in drug-resistant cases. VNS's effectiveness and adjustable settings offer tailored seizure management. It may not eliminate seizures. But it can lead to fewer and less severe episodes. So, it grants individuals a higher level of independence and improved daily functioning.
Psychological Support
Psychological support is invaluable in epilepsy management. Living with seizures can lead to anxiety, depression, and social isolation. Therapeutic interventions, counseling, and support groups offer:
emotional guidance;

coping strategies;

a sense of community. 
Addressing the psychological aspect is essential for overall well-being.
Bottom Line
So now you know how epilepsy affects the nervous system. Lone Star Neurology can help you to treat this. With specialized neurologists and advanced diagnostic tools, we provide personalized treatment plans. It includes medications, surgical options, and innovative therapies. Our holistic approach ensures effective seizure management. And you get an improved quality of life for individuals with epilepsy. So do not hesitate to contact us in any cases that can worry you.
FAQs
Can epilepsy lead to cognitive decline?
Yes, epilepsy can lead to cognitive decline, especially if seizures are frequent or uncontrolled, depending on the areas of the brain affected by the seizures.
Can epilepsy be cured?
Epilepsy is typically not fully curable, but it can often be managed effectively with medications, lifestyle changes, and other treatments to minimize seizures and their impact.
Are lifestyle modifications alone enough to manage epilepsy?
Lifestyle modifications such as sleep regulation and stress management can help reduce seizure frequency. However, many cases require a combination of lifestyle changes and medical treatments for optimal management.
Can epilepsy affect children differently than adults?
Yes, epilepsy can affect children differently than adults. Seizure types and treatment responses can vary based on the child's age. Pediatric epilepsy care requires specialized consideration.