Broca's area is an important part of the brain that helps us speak and understand language. When it gets damaged, it can affect our ability to communicate. There are different causes of damage to Broca's area. They are strokes, brain injuries, tumors, infections, or degenerative diseases. Broca's aphasia symptoms usually include trouble speaking and forming sentences. People may find it hard to find the right words, speak fluently, and use correct grammar.
Read the study of damage to Broca's area !
Treating Broca's area damage involves a combination of approaches. Speech therapy is a key part of treatment. There, exercises and strategies are usually used to improve language skills. Depending on the cause and severity of the damage, medications or surgery may also be used.
In this article, we will explore:
The causes.

Broca's aphasia symptoms

.

Treatment options for Broca's area damage.
By understanding this issue, we can offer hope and help regain the ability to communicate.
Understanding Broca's Area and Its Role in Language Processing
Broca's area is an essential area of the brain that helps with lexicon. It's located in the front part of the brain, usually on the left side for right-handed people. Broca's area helps us speak and understand grammar.
The main job of Broca's area is to control the muscles we use for speaking. It helps us make the right movements to say words and sentences. It also helps with understanding grammar and how words fit together.
If Broca's area gets damaged from an injury or stroke, people can have trouble forming words and making sense in sentences. It's called Broca's aphasia. People with this condition often speak slowly. And they have a hard time putting words together.
Studying Broca's area and its role in language helps us understand how we communicate. It gives us insights into language problems. And it helps us find ways to diagnose and treat people with language disorders.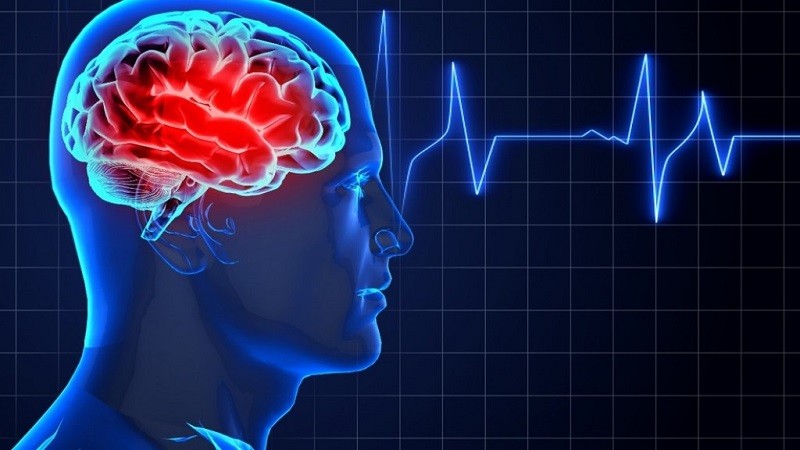 Causes of
Broca's Area Damage
Lexicon area is a crucial region in the brain. It plays a fundamental role in language production and speech comprehension. 
Damage to this area can lead to a condition known as Broca's aphasia. Difficulties in fluent speech production and impairment in grammatical structure characterize it.
The causes of lexicon area damage can be attributed to various factors. Understanding the causes of Broca's area damage is essential for:
Diagnosis.

Broca's aphasia treatment

.

Rehabilitation.
It allows doctors to tailor interventions to the specific underlying factors.
Stroke
Stroke is what causes Broca's aphasia. Ischemic or hemorrhagic strokes can affect the blood supply to the brain. And it can lead to damage to the lexicon area. The interruption of blood flow deprives the brain of oxygen and nutrients. It leads to cell death and later impairment in lexicon production and comprehension.
Traumatic Brain Injury
Severe head injuries can damage the lexicon area. The impact or penetration of a foreign object can cause localized brain trauma. It affects the frontal lobe and, specifically the region of the lexicon area. TBI-induced damage to this area can result in language difficulties. It includes problems with speech production and grammar.
Brain Tumor or Lesion
The presence of tumors or lesions in or near the lexicon area is also what causes Broca's aphasia. Tumors can exert pressure on the surrounding brain tissue. It interferes with the normal functioning of the lexicon area. Also, the surgical removal of brain tumors near this area may result in damage.
Neurodegenerative Disorders
Alzheimer's disease, Parkinson's disease, and primary progressive aphasia can cause damage. The gradual degeneration of brain tissue in these disorders affects various regions involved in language processing, including lexicon area. As a result, individuals may experience a decline in language skills. It includes difficulty with speech production and syntax.
Symptoms of Broca's Area Damage
Here are some common symptoms associated with Broca's aphasia:
Expressive Aphasia. Individuals with

lexicon

area damage often experience difficulty expressing themselves verbally. They may struggle to find and articulate words. It results in limited vocabulary and reduced fluency of speech.

Non-fluent Speech. Speech output may become slow and effortful. Individuals may produce short, fragmented sentences or phrases. Their speech may lack grammatical structure and intonation. It leads to a telegraphic speech pattern.
Articulation Problems.

Broca's area damage

can affect the coordination of the muscles involved in speech production. It leads to difficulties with articulation. Individuals may have trouble forming precise sounds and pronouncing words correctly.

Grammatical Impairments.

Lexicon

area is involved in syntactic processing. So damage to this region can lead to difficulties with grammar. People may struggle with word order, verb tense, and the formation of complex sentences.

Comprehension Abilities.

Lexicon

area primarily affects language production. But some individuals may also experience mild comprehension difficulties. But comprehension abilities are generally less affected compared to expressive language skills.

Frustration and Emotional Changes. Language difficulties can lead to frustration and emotional changes. They may become aware of their speech limitations. It results in feelings of frustration, embarrassment, or anxiety.
Writing Impairments.

Broca's area damage

can extend to written language. It leads to difficulties in written expression. Individuals may struggle with spelling, grammar, and organizing thoughts coherently in written form.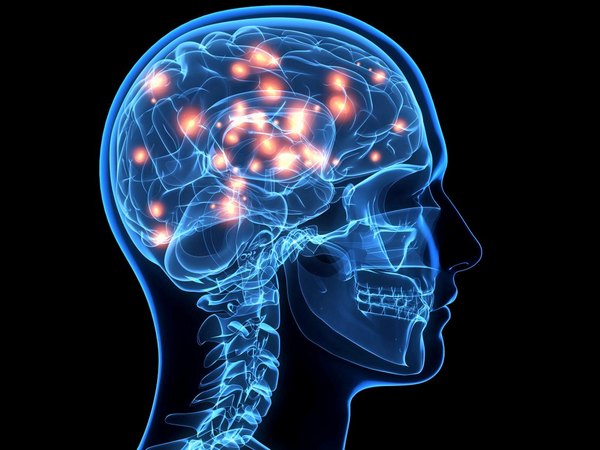 Diagnosis and Evaluation
Here are key aspects of the diagnosis the damage to Broca's area:
Medical History. The healthcare professional will review the patient's medical history. It includes any previous brain injuries, strokes, or neurodegenerative conditions.
Physical Examination. A thorough physical examination will be conducted. It's to assess neurological function. It includes speech and language abilities, motor skills, and sensory responses.
Imaging Techniques. Magnetic resonance imaging (MRI) or computed tomography (CT) scans may help to find

damage to Broca's area

. They visualize the brain. And they help to identify any structural abnormalities or lesions affecting Broca's area.

Language Assessments. Standardized language assessments, conducted by a speech-language pathologist, can check expressive and receptive language skills, including speech production, grammar, vocabulary, and comprehension abilities.
Articulation and Speech Analysis. The healthcare professional will assess the individual's speech production, articulation, and fluency. It's to determine the presence and severity of any speech impairments.
Writing and Reading Assessments. The evaluation may include tests to find

damage to Broca's area

. They assess the individual's writing and reading abilities. They also include examining spelling, grammar, sentence construction, and comprehension skills.

Functional Communication Assessment. The impact of lexicon area damage on everyday communication will be evaluated. It considers the individual's ability to interact, engage in conversation, and convey messages.
Collaboration with Other Specialists. Depending on the underlying cause and associated

Broca's aphasia symptoms

, collaboration with other healthcare professionals, such as neurologists, neuropsychologists, or oncologists, may be necessary for a comprehensive evaluation and accurate diagnosis.
Treatment Approaches
Broca's area plays a crucial role in the production and comprehension of speech. When this area gets damaged, individuals may experience difficulties with expressive language. It includes problems with speech production, articulation, and grammatical structure. The Broca's area damage has a significant impact on a person's life.
Fortunately, the field of neurorehabilitation offers hope for individuals with lexicon area damage. Broca's aphasia treatment approaches aim to maximize recovery and improve language functioning. They use various techniques and interventions. These treatments harness the brain's remarkable plasticity. And they promote neuroplastic changes that ease language rehabilitation.
This block examines the importance of treatment approaches for lexicon area damage. It highlights the need for individualized and multidisciplinary interventions. By addressing the specific challenges associated with lexicon area damage, these treatment approaches offer hope and opportunities for individuals to regain and enhance their communication abilities.
Speech Therapy
Speech therapy is a fundamental treatment approach for individuals with Broca's area damage. A speech-language pathologist (SLP) works closely with the individual. It's to address specific language difficulties. The therapy sessions may include the following components:
Articulation Exercises. SLPs use exercises to improve the precision and coordination of speech movements. It helps individuals enhance their ability to produce clear and accurate sounds.
Language Training. Therapy focuses on improving vocabulary, grammar, and sentence construction. SLPs may use structured activities, visual aids, and drills. It's to enhance language skills. And it eases the development of more fluent and grammatically correct speech.
Communication Strategies. This

Broca's aphasia treatment

works with individuals to develop compensatory strategies. It's to overcome speech difficulties. These may include using gestures, writing, or other forms of nonverbal communication.
Augmentative and Alternative Communication (AAC)
AAC methods provide individuals with alternative ways to communicate when speech is impaired. These approaches can be valuable for individuals with severe Broca's aphasia. Examples of AAC techniques include:
Picture Communication Boards. A board with pictures or symbols helps to convey messages. And it helps to engage in basic communication.
Speech-Generating Devices. For this

Broca's aphasia treatment,

electronic devices with pre-recorded or synthesized speech may help. They allow individuals to select words or phrases. They use touchscreens or switches, which are then vocalized by the device.

Gesture-Based Communication. The use of gestures, such as pointing, nodding, or facial expressions, can ease communication.
Writing and Typing. Individuals may rely on writing or typing as alternative means of communication. SLPs can help improve writing skills. And it provides adaptive techniques. They're the use of assistive technology or word prediction software. It's to support written expression.
Conclusion
Broca's area damage can occur due to:
Stroke.

Traumatic brain injury.

Brain tumors.

Neurodegenerative disorders.
Broca's aphasia symptoms include problems with speech, grammar, and articulation. Diagnosis involves a thorough evaluation. It includes medical history, physical examination, imaging, and language assessments. 
Treatment includes speech therapy and AAC methods for alternative communication. Understanding the causes, symptoms, and treatment help individuals with damage to Broca's area. It helps to improve their communication and quality of life.
FAQs:
What happens if the Broca's area gets damaged?
It can result in language impairments, including difficulties with speech production and grammar.
Does damage to Broca's area cause Broca's aphasia?
Yes, it's associated with Broca's aphasia. It's characterized by non-fluent speech, limited vocabulary, and difficulty forming sentences.
Can damage to Broca's area affect other cognitive functions?
Yes, damage to Broca's area can sometimes impact other cognitive functions. They are working memory, attention, and executive functions.
Is Broca's aphasia a permanent condition?
The severity and prognosis of Broca's aphasia vary among individuals. With appropriate treatment, individuals may show improvement in their language abilities over time. But in some cases, certain language difficulties may persist to some degree.