Knowing how to help a person in such a situation is very important. Several erroneous actions can cause significant harm to the victim. So you should never take them in an attempt to help. Thus, we recommend you further read our article to become more informed. In addition, in some patients, such situations occur several times daily. In such cases, it is enough to know the basic principles of help. And if everything goes without complications, you can cope on your own.
But, in some situations, the help of professionals is vital for an epileptic patient.
This article navigates through the medical aspects. This includes diagnostic approaches and available treatment options. So we shed light on what to do with tonic-clonic seizures.
What is Tonic-Clonic Seizure?
Tonic-clonic seizures are usually mixed paroxysms. Rapid clonic contractions of the skeletal muscles replace prolonged tonic spasms. The causes of generalized seizures are extensive: 
epilepsy;

organic pathology of the CNS;

neuro infections, and other conditions. 
To verify the diagnosis, a comprehensive examination is necessary. It includes:
laboratory tests;

tomography;

neurophysiological techniques. 
Medications are often used to manage and treat seizure syndrome. 
Сonvulsions characterize a tonic-clonic seizure. Then the person's body tenses up, arms bend, legs, head, and neck extend, and jaws clench sharply. This is the "tonic" phase. So this is important to master the management of tonic-clonic seizures. The person falls to the ground, sometimes letting out a hoarse scream. He also loses consciousness for a few minutes. During this time, the following may occur:
breathing becomes labored or stops;

the body twitches;

saliva may form in the mouth;

urinary incontinence may occur. 
This is the "clinical" phase. After a while, the muscle twitching subsides, and consciousness returns. The person feels confused and tired for a while from the strenuous muscle work.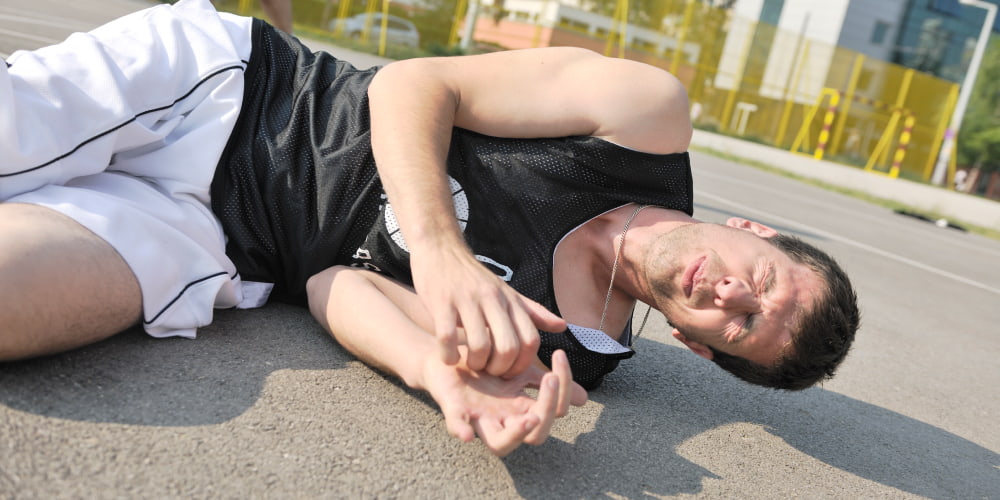 Tonic-Clonic Seizure What to Do
These are seizures with bilateral, sustained rhythmic twitching and loss of consciousness. The rhythmicity of the jerks with loss of consciousness distinguishes them from others. Recurrent serial myoclonic seizures go with irregular twitches. They often occur with partial preservation of consciousness. This occurs, for example, in myoclonic status epilepticus.
In generalized seizures with motor onset, asymmetries may be usually observed. This may be a deviation of the head and eyes. But if focal signs persist from seizure to seizure, we should assume:
focal bilateral tonic-clonic;

focal bilateral motor seizure.
Management of tonic-clonic seizures requires emergency treatment. With the onset of an attack, the patient should always be protected from trauma. Do it by laying on a flat surface with a pillow under the head, providing free air access. In eclampsia, it is important to minimize the effect of external stimuli. The on-call team of specialists can do things like:
manage a persistent seizure with anticonvulsant medications;

administer oxygen therapy.
Read further about what to do with tonic-clonic seizures.
Stay with the person until the seizure is over
Seizures are unpredictable. Some start with minor symptoms but result in unconsciousness or falls. If a person has an injury during a seizure, they will need help from other people or paramedics. Stay calm and reassure yourself. As tonic-clonic seizures usually go away on their own. They are usually not life-threatening.
Ensure Safety
Quickly scan the area for potential hazards, such as:
furniture with sharp corners;

hard surfaces;

objects that could pose a risk during the seizure.
Gently move objects away from the person's vicinity to create a safe zone. This reduces the chances of them hitting or stumbling onto anything harmful. If the person is wearing glasses or sunglasses, gently remove them. Use it in generalized tonic-clonic seizure guidelines.
Protect the Head
While assisting them to the ground, avoid forcefully holding their head down. Allow their head to rest on the cushioning to cut any discomfort or unnecessary pressure. After the person is on the ground, gently turn them onto their side. This posture maintains an open airway and prevents any fluid from obstructing breathing. As the seizure unfolds, continue to provide gentle support to the person's head. Do it by ensuring it remains cushioned and safe from any surrounding objects.
Turn the Person on Their Side
Gently roll the person onto their side. Do it after the intense convulsive phase of the seizure subsides. This change is important. This gives an open airway and prevents saliva or vomiting. Ensure that you set the person's head slightly lower than their body. It allows any fluids to drain out of the mouth naturally and reduces the risk of choking or aspiration. This management of tonic-clonic seizures promotes effective breathing. It also minimizes the risk of complications related to airway obstruction.
Provide Support After Seizure
As the seizure concludes, stay composed and offer a calm presence to the person. Reassure them that the seizure has passed and that you are there to support them. While the person regains consciousness, be patient and observant. They might initially feel disoriented, confused, or fatigued. Give them time to reorient themselves. Offer water if the person is alert and capable of drinking. Hydration can be helpful, especially if the seizure is longer or more intense. Be patient and understanding as the person's mental state returns to normal.
Seek Medical Attention
You should pay attention to the following:
if the seizure lasts longer than five minutes;

if a second seizure follows immediately without the person regaining consciousness.  
This is a medical emergency that requires immediate attention. Sharing information about the seizure with the health care provider can help in:
accurate assessment;

appropriate recommendations. 
This should include its duration, behavioral patterns, and medical history.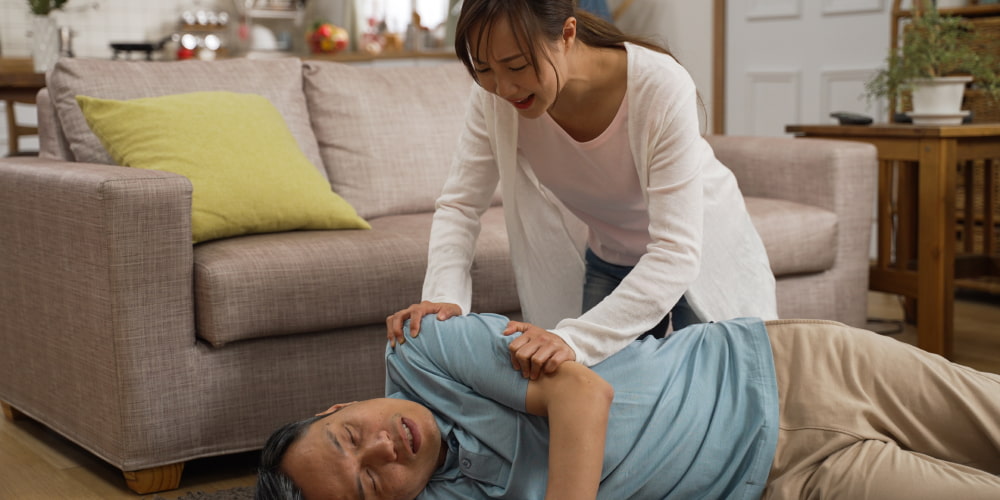 Tonic-Clonic Seizure What Not to Do
It is not necessary to forcefully restrain the person, try to bring him/her to his/her senses, hit him/her in the face, or shake him/her. This will lead to more traumatization of the patient. If the teeth are clenched, it is not necessary to forcefully unclench the jaw. The muscles are hypertonic, and such actions can:
traumatize the teeth, the tongue;

block the airway with tooth fragments. 
Also, you can not unclench the cramped jaw with your hands or a hard object. Do not pour water on the patient or perform artificial respiration. Read also more about what not to do with tonic-clonic seizures.
Do Not Panic
Keep your composure and maintain a clear mindset. Panic can hinder your ability to think clearly and respond effectively. Focus on the current situation and actions. After all, you must take them to ensure the safety and well-being of the person. Your calm demeanor will help to reassure the person and those around you. Taking a moment to think through your actions can lead to more effective responses.
Do Not Restrict Movements
During a tonic-clonic seizure, the person's body will experience involuntary convulsions. It's important not to restrain their movements. As this could cause injuries or additional distress. Holding the person down to prevent movement might be instinctive. Doing so can result in unintended harm.
Do Not Put Anything in the Mouth
It is one more important thing on what not to do with tonic-clonic seizure. They can get between the teeth or into the patient's mouth during a seizure. Doing so can lead to injury and pose a choking hazard. Contrary to popular belief, putting objects in the mouth will not prevent a person from swallowing their tongue. The focus should be on creating a safe and supportive environment. It minimizes risks and keeps the person safe without unnecessary interference.
Do Not Leave Alone
Remain with the person who has experienced the tonic-clonic seizure. Your presence offers reassurance and support during the crucial moments following the seizure. If the person experiences prolonged confusion, difficulty regaining consciousness, or any concerning symptoms after the seizure, you will be present to seek medical attention if necessary promptly.
Generalized Tonic-Clonic Seizure Guidelines
After the tonic-clonic seizure is over, the following steps should be taken:
lay the patient on his/her side and let him/her rest for a few minutes;

if the seizure occurs in a crowded place, ask everyone to move away to ensure the psychological comfort of the affected person;

be tactful and ask others to do the same. So they may feel uncomfortable;

offer to stay with the person until they are ready to return to normal activities. Or you can call someone who can stay with them;

after the seizures have stopped, do not let the person get up and walk around immediately, but allow time to recover calmly;

treat injuries with an antiseptic solution;

if the person has involuntarily emptied the bowels or bladder, try to help clean the area and remove dirty clothes;

notify relatives or loved ones, especially if the person is a minor child or elderly.
First aid for epilepsy does not always have to involve doctors. So, you need to know what to do with tonic-clonic seizures. As a rule, seizures are transient. Patients are often fully conscious by the time the ambulance arrives. And they leave the scene of the accident on their own.
Bottom Line
Lone Star Neurology offers comprehensive services for managing tonic-clonic seizures. Our expert team provides specialized care, from accurate diagnosis to tailored treatment plans. With a focus on patient safety and well-being, we offer guidance, medical interventions, and support to enhance the quality of life for individuals experiencing tonic-clonic seizures. Remember also to read our other articles about medicine. They are very meaningful and useful.
FAQs
How long do tonic-clonic seizures usually last?
Tonic-clonic seizures typically last around 1 to 3 minutes, but the duration can vary.
Are tonic-clonic seizures dangerous?
Yes, tonic-clonic seizures can be dangerous due to the risk of injury during convulsions and potential complications. Seek medical attention if they occur.
Can stress trigger tonic-clonic seizures?
Yes, stress can be a trigger for tonic-clonic seizures in some individuals with epilepsy. Stress management is important in seizure management.
Can tonic-clonic seizures be prevented?
Tonic-clonic seizures can be managed with medications, lifestyle adjustments, and sometimes surgery. While prevention is not always possible, appropriate care can reduce seizure frequency and intensity.