Do you have a tingling sensation in your legs? It is certainly not a very pleasant feeling. When there is something like that in the hands, legs, arms, and feet, we don't really know how to respond. Often, patients with tingling in the lower extremities are diagnosed with RLS, but the causes may be different. You should consult your doctor about the condition, especially if such symptoms worsen or you lose feeling in your feet. 
Symptoms usually appear first on the fingers or toes and are almost imperceptible at first. However, from week to week, they can get stronger and pose a big problem in everyday functioning. Over time, there may be severe pain in the hand awakening you from sleep or burning feet that make you fall asleep. Without a thorough diagnosis, it is difficult to determine what the tingling in the legs means. It often comes from the spine or is caused by a nutrient deficiency. Diagnostics are made easier if the person suffering from this ailment can determine in which situations the tingling disappears and in which it becomes more intense. But what is the reason? Why is this happening? Today we will answer all these questions. Check where the hands and feet tingling comes from!
Tingling: what is it? What is the reason?
Tingling can take place in any body, for different reasons. Its nature can be:
staying in the same position for too long (sitting or standing), while traveling, or at work;

nerve damage. If they are in the neck, tingling will appear in the hands and arms. If nerves in the lumbar region are damaged, tingling is present in the legs;

nerve compression;

an infection called herpes zoster;

ischemia due to swelling of blood vessels or frostbite;

potassium, calcium, and iron deficiency;

poor vitamin B12 levels;

side effect of some medications;

nervous system damage caused by alcohol, tobacco, etc.;

radiotherapy;

animal bites, including insect bites;

seafood allergy;

carpal tunnel syndrome;

diabetes;

hypothyroidism;

bleeding.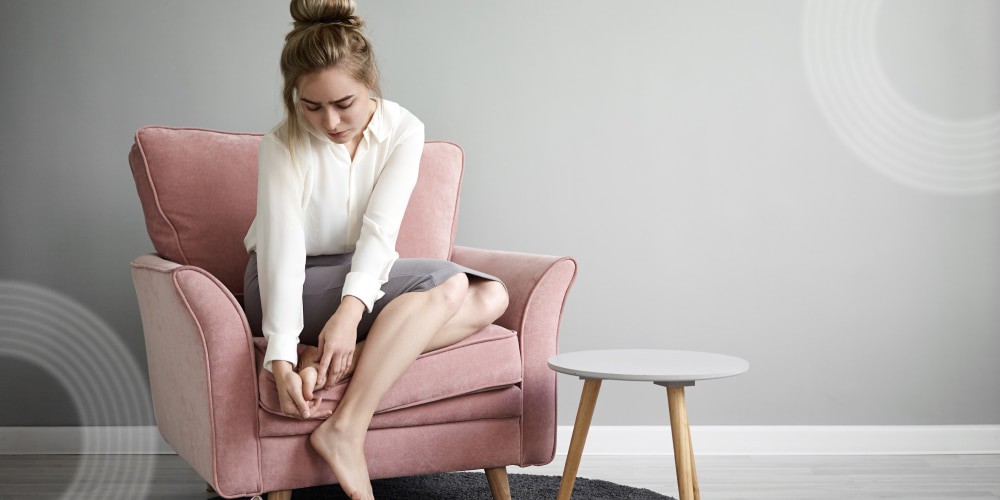 Restless legs syndrome is a clinical symptom characterized by the appearance of tingling in the legs causing the patient to walk. Its attacks most often occur at night and make it difficult to sleep, and they are even sometimes accompanied by involuntary movements of the limbs during sleep.
In pregnancy, tingling frequently occurs in the legs. Many women are then diagnosed with RLS, which usually resolves spontaneously after childbirth.
Tingling in the legs is often a feeling in the limbs that is difficult to define for patients. The causes of the so-called paresthesia can be different. The unpleasant tingling sensation in the legs, from the knees downwards, can cause degeneration in the spine. This type of ailments is the result of abnormalities in the lumbosacral section. To make sure that it is the spine's degeneration that contributes to the tingling sensation in your legs, your doctor will order an X-ray.  If it confirms the degeneration, the patient will have to undergo rehabilitation. Physiotherapeutic treatments can also be helpful if you see your hand and feet tingling.
Home remedies for tingling in the arms and legs
Water.

It is one of the best ways to relieve tingling. Soak your arms or legs in cold water for 10 minutes, and this unpleasant feeling will pass.

Walk.

If your legs are stiff, walk around the room. Walk until you feel a strong tingling sensation, but you will have to endure it. After a while, it will pass. This method works especially for those who spend a lot of time sitting.

Stand on your toes.

This is another way to get numb legs. Stand on your toes (as dancers do) and slowly drop onto your heels. Repeat the exercise 10 times to activate blood circulation in the lower limbs. Try to repeat this activity every day, before bedtime.

Eat iron-rich foods.

As we mentioned, iron deficiency can make your

hands and feet tingle

. Beets, eggs, milk, nuts, legumes, and green leafy vegetables (such as spinach) are excellent sources of iron.

Avoid certain foods and drinks.

Alcohol and coffee during (or after) dinner are the worst options. Just like too heavy meals eaten at night.

Lead a healthy lifestyle.

Do not smoke, do sports (like swimming), meditate (yoga) to relieve tension. Try not to spend too much time in the same position and avoid tight clothes (they inhibit blood circulation).

Massages.

Give a vigorous massage with circular movements. You can also change the position. If you are sitting, get up. If you are standing, sit down or lie down.

Use appropriate footwear.

Socks must be made of cotton to absorb moisture properly. Change them 3 times a day (every 8 hours). Shoes should be comfortable. We also recommend contoured insoles for shoes. Try not to wear your heels too often. 

Do exercises against the wall.

After returning from work, take off your shoes and change your socks. Stand facing the wall. Try to shift your weight onto your toes by slightly bending your knees. Rest your hands against the wall.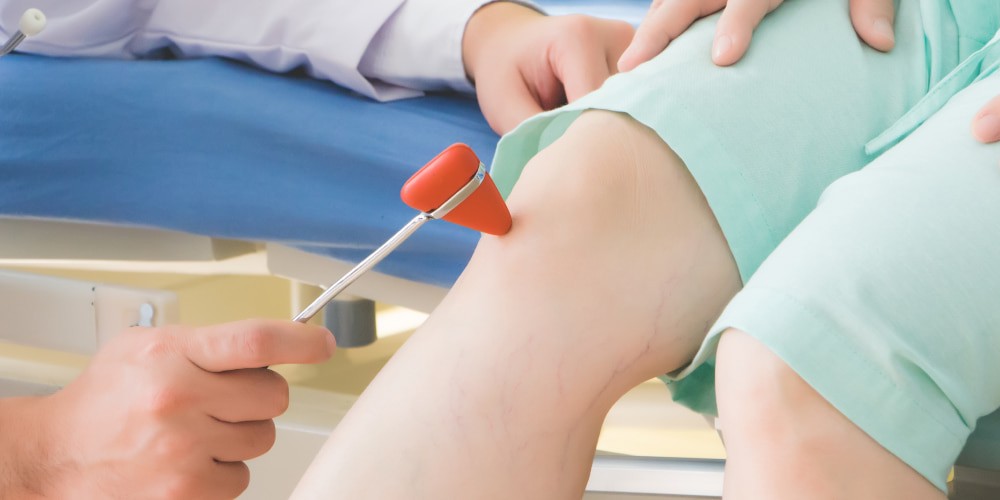 Maybe one of the diseases you already have (diabetes, for example) has damaged the nerve fibers in your legs? Or maybe a spine disease causes you not to feel your foot the way it used to? Maybe it is the RLS that causes a persistent unpleasant symptom and keeps you awake? There are many possibilities. Check what is causing your problems! It is worth consulting with a neurologist when sensory disorders are still minor and not to postpone it "until later" because, as in the case with most diseases, early diagnosis means a better chance for effective treatment.