Up to 3-4% of people worldwide suffer from chronic daily or almost daily headaches. The main reason is chronic migraines. However, it can be difficult to diagnose at times. It can be mistaken for a chronic tension headache, and some doctors believe that osteochondrosis or insufficient blood supply to the brain causes such pain. 
Chronic migraine is a condition in which the head hurts 15 days a month or more. At the same time, attacks typical for migraines occur at least eight times a month.
Typically, before a person develops a chronic migraine, they suffer from more rare episodes of episodic migraine. When the disease becomes chronic, the headache may lose its migraine features. It can become bilateral, compressive rather than pulsating. The accompanying symptoms of vomiting, phobia, and sound phobia become weaker. However, although chronic migraines are less similar to the classical ones, they are also sensitive to the specific anti-migraine drugs triptans.
What causes chronic migraines?
Large studies have been carried out that have revealed that the development of chronic migraine is influenced by:
excessive use of medication to relieve headaches

excess weight

depression, stress, or increased anxiety

hypothyroidism

increased frequency of episodic

migraine attacks

.
One of the significant factors in the transition of migraine to chronic migraine is considered previous, even for many years, physical or emotional abuse.
However, whether all this is a cause or a consequence of chronic migraines is still under discussion. At the initial stage of developing chronic migraines, when rare seizures become more frequent, certain biochemical changes occur in the brain. If preventive treatment begins at this stage, chronic migraines can be prevented. If more than six months have passed since the onset of chronic migraine, the chances of success decrease. Therefore, it is crucial not to delay treatment.
What triggers the onset of a migraine attack?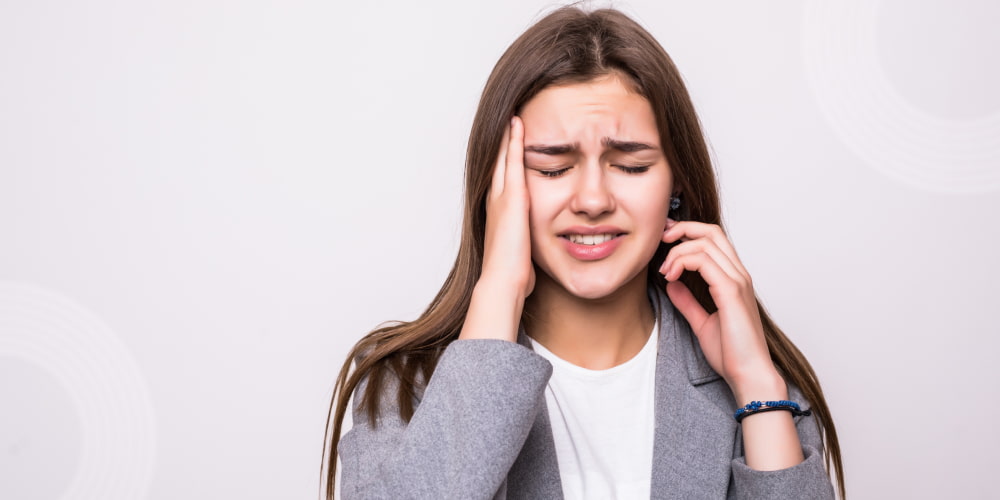 The factor can be one or more of the following:
Weather changes.

Alcohol (particularly red wine).

Anxiety, depression, fatigue, severe stress, or relaxation afterward.

Prolonged hunger, irregular meals, certain foods (avocados, coffee, chocolate, smoked meats, cheese, citrus fruits, nuts, chicken liver).

Insufficient/excessive sleep.

Hormonal changes (hormone therapy, contraceptive drugs, ovulation, menstruation).

Other factors: too much noise or light, stuffiness, being at a height.
The patient's complaints are analyzed, the anamnesis is studied, a neurologist examines the patient to diagnose chronic migraine. An important role is played by a headache diary, which allows you to determine its nature, differentiate migraines, and determine whether the patient is abusing pain medications.
Migraine headache treatment
The disease is treated with a set of measures. They are based on drug therapy, triptans, and analgesics. In some cases, ergotamine-containing medications are prescribed.
As a result of therapy, the patient's general condition is restored, the duration of the attack decreases, and the severity of symptoms decreases. It is possible to prevent the transition of the disease into a chronic form, alleviate symptoms, and improve the patient's quality of life.
Take triptans:
If a

migraine

without an aura is diagnosed, triptans should be taken in the first half-hour, when the attack has just begun.

If a migraine with aura is diagnosed, triptans should be taken when the aura ends and the headache begins. When you take triptans for more than ten days a month for three months or more, you may experience a drug

headache

. 
Triptans are contraindicated with:
a stroke

coronary artery disease

coronary artery disease

myocardial infarction

transient ischemic attack

peripheral vascular occlusion.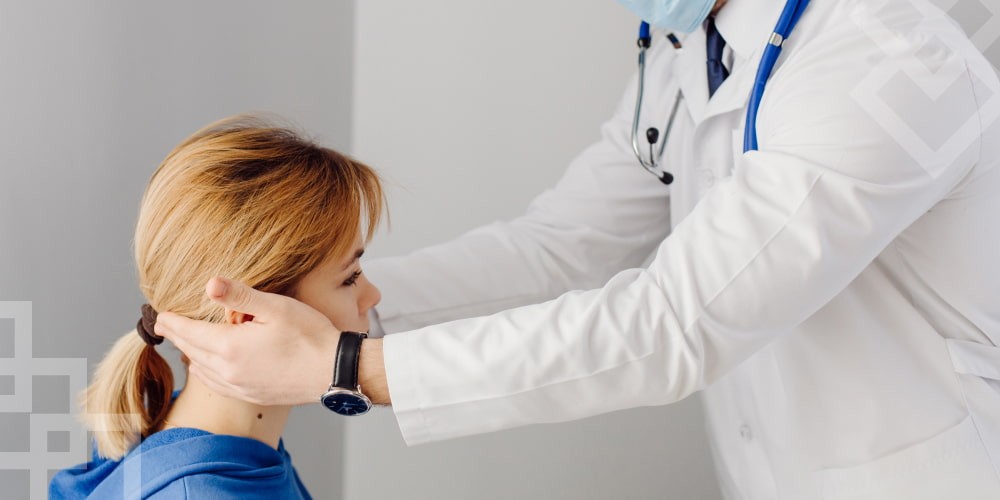 The doctor recommends preventive measures, so attacks occur less often and are relieved effectively by remedies for headache relief. Prevention is carried out:
if a patient has three

intense migraine

attacks in a month, as well as from eight days a month with a headache;

when the patient does not tolerate seizure medication well or is ineffective;

when the migraine is chronic (

headache

is fixed for more than 15 days a month);

due to obvious comorbid disorders, depression, anxiety, or drug abuse.
The effect of prevention is positive when in 3 months it is possible to halve the number of days with a headache.
Do not take any medicinal product without consulting your doctor. Only a qualified specialist can prescribe treatment.
Chronic migraine treatment
In the treatment of chronic migraines, the same medications are used for episodic migraines. In addition, there is strong evidence for onabotulinotoxina and, to a lesser extent, topiramate.
Some evidence supports the effective use of neurostimulation for the treatment of chronic migraines. Non-invasive options include supra-orbital stimulation, vagus nerve stimulation, and single-pulse transcranial magnetic stimulation. Invasive treatment options include occipital nerve stimulation, pterygopalatine ganglion stimulation, and ventral tegmental deep brain stimulation.
If you are diagnosed with chronic migraines, you need to see a doctor for 4-12 months. The duration depends on how severe the disease is. In the future, you need to visit a doctor every 2-3 months so that they can correct the treatment and assess its effectiveness.
The patient must improve their condition by:
adhering to a healthy lifestyle

regularly carrying out the prevention of the disease

avoiding provoking factors

monitoring the intake of pain medications.
If these measures are followed, it will be possible to improve the quality of life significantly. If you have a headache and suspect a chronic migraine, do not self-medicate. Be sure to see your doctor and get all the tests you need to have the correct treatment for your type of headache.