We live in a pretty fascinating world. And in medical imaging, you have probably heard about different technologies. Among them, we want to highlight ultrasound and sonography. Both of these words have an amazing ability. They can look inside the human body, offering medical professionals invaluable insights. But as the boundaries between these technologies blur, unraveling the subtleties are becoming increasingly important. Is there even a difference between the two?
In this educational journey, we'll delve into the different realms of ultrasound vs sonography. It is where sound waves create images with remarkable precision. Unravel with us their unique strengths, applications, and subtleties. We'll reveal the secrets lurking beneath the surface. 
Join us in deciphering the language of waves and unlocking their enchanting secrets. After all, they are the most remarkable visual storytellers in modern medicine.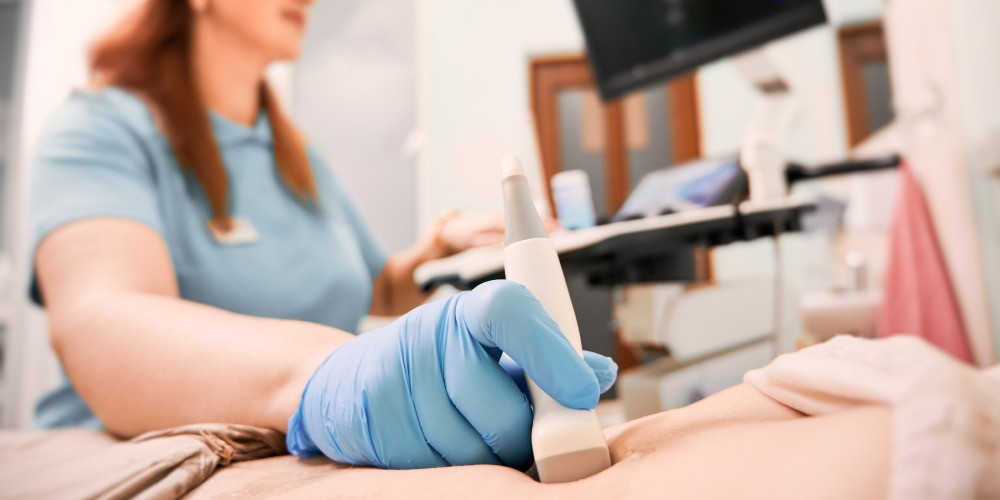 What is a Sonogram?
Sonogram is a non-invasive medical imaging method. Many people think a sonogram is the same as an ultrasound. Well, that's partially true. People do use the term sonogram interchangeably with ultrasound. However, in reality, and from a medical point of view, this is not entirely true.
In reality, a sonogram is an actual visual representation or image. It is essentially a photograph or graphic representation of internal structures. And they are obtained by doctors using an ultrasound machine.
A computer processes the resulting data. The computer forms dynamic images (sonograms). The doctor can see the result on the monitor or in the pictures. They can examine the organs, blood flow, and fetal development during pregnancy.
Due to their safety, non-invasiveness, and ability to obtain information in real-time, sonograms are widely used by doctors to diagnose various diseases, monitor pregnancy, assess the condition of organs, and perform medical procedures.
Sonography: The Medical Specialty
Ultrasound vs. sonography is a matter of debate. But that doesn't make sense because it works in tandem. But what kind of doctors work here? It employs qualified specialists. You can call them sonographers or ultrasound technologists. They are well trained to perform and interpret ultrasound studies.
In sonography, these specialists use high-frequency sound waves. They can see detailed images of the body's internal organs, tissues, and structures. These images play an important role in diagnosing and monitoring various diseases. They can even help in performing minimally invasive procedures.
Sonographers work closely with patients. They apply the ultrasound transducer to the skin to obtain the necessary images. They must have a thorough knowledge
Anatomy

Physiology

Technical aspects of ultrasound equipment
It is how they can ensure that the images they get are accurate and complete.
Sonography is a fairly rapidly growing medical specialty. It continues to play an indispensable role in modern healthcare. It allows doctors to obtain non-invasive data in real-time. It is how sonographers can make accurate diagnoses and individualized treatment plans.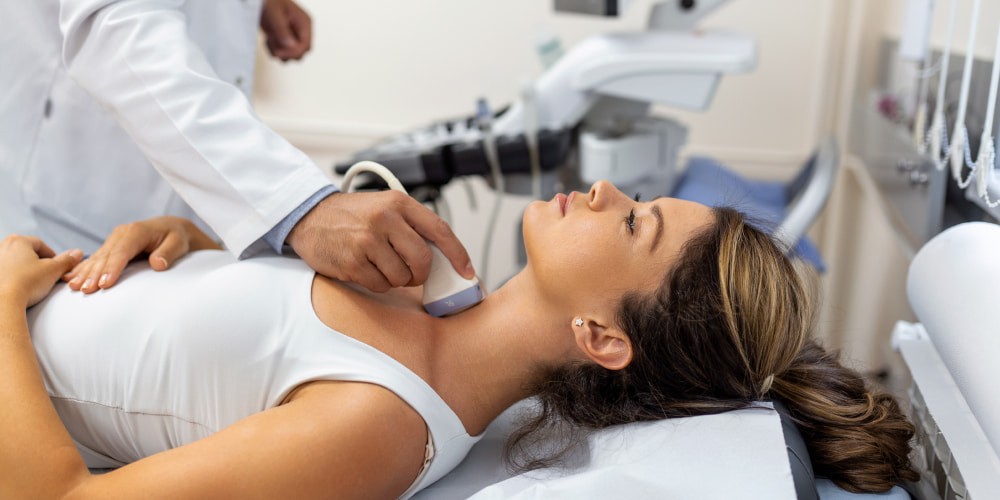 What is an Ultrasound?
As we have said, ultrasound and sonography are very related things. Ultrasound is a medical imaging technique. And while sonography is the image itself, ultrasound is the method that produces the image. This method allows medical professionals to visualize in real-time:
Organs

Tissues

Blood flow

And other anatomical features
The physician applies a small handheld device to the skin during an ultrasound exam. It is a transducer that emits ultrasound and receives sound waves. These waves travel through the human body. They encounter various tissues or structures. They're reflected as echoes. The sensor picks up these echoes and processes the data. It is how he can create a visual image, hence a sonogram.
Doctors widely use ultrasound for medical purposes. For example, doctors can use ultrasound to diagnose and monitor diseases:
Abdominal cavity

Pelvis

Heart

Vessels

Soft tissue
During pregnancy, doctors also use ultrasound. But pregnant women often wonder if a sonogram is the same as an ultrasound and which one is safe. Do not worry; thanks to its safety, ultrasound has become one of the main tools of modern medicine.
Ultrasound Imaging: Technology and Applications
Ultrasound imaging is a remarkable medical technology. It has revolutionized modern healthcare points. This method of visualization uses high-frequency sound waves. It uses them to create a real-time visual image of the body's internal structures.
Ultrasound imaging technology involves a transducer. It emits and receives sound waves traveling through the body. These waves are reflected from various organs creating echo signals. It is these that are converted into detailed images by a computer.
Ultrasound imaging finds extensive use in various medical fields. In obstetrics, it enables monitoring fetal development and identifying potential complications during pregnancy. In cardiology, it visualizes the heart's structure and function.
Due to its versatility, there is virtually no difference between ultrasound and sonography. Many people, when they talk about sonography, they mean ultrasound. And it is an ultrasound that plays an indispensable role in improving diagnostic accuracy. It ultimately improves the quality of patient care and outcomes.
Difference between Ultrasound and Sonography
The terms ultrasound and sonography are often used interchangeably. However, they refer to different aspects of the same medical imaging technology.
Ultrasound is the actual imaging technology itself. It uses high-frequency sound waves. It is how it creates visual images of the body's internal structures. The ultrasound machine emits these sound waves, and the echoes reflecting off the tissue become processed to produce an image. It is a non-invasive, safe method of real-time imaging. Doctors use it extensively in various fields of medicine.
Sonography, on the other hand, is a medical specialty or profession. It involves performing and interpreting ultrasound examinations. Sonographers, or ultrasound technologists, come as trained professionals. They use ultrasound equipment to produce images of a patient's internal structures. They play a crucial role in positioning the transducer. Qualified physicians obtain the necessary images. They can then make a diagnosis based on the ultrasound results.
Essentially, ultrasound is the imaging technology itself. And sonography is the practice and expertise of ultrasound.
Conclusion
In conclusion, ultrasound imaging and sonography are integral to an innovative medical tool revolutionizing modern healthcare.
Ultrasound, with its high-frequency sound waves, provides non-invasive visualization of the body's internal structures. It allows for accurate diagnoses and targeted interventions. On the other hand, sonography presupposes the presence of qualified specialists. They perform ultrasound examinations and interpret the resulting images. 
Together, they make a powerful duo. It allows medical professionals to gain valuable insights into the intricacies of the human body. As these technologies evolve, their impact on patient care will be significant, contributing to a healthier and more informed approach to medical practice.
You will find the best-qualified specialists at our Lone Star Neurology clinic. Our clinic is staffed with sonographers with a track record of excellence. They will be able to provide you with more than just a pleasant experience while you are there. The doctors will be able to give you a qualified and accurate diagnosis. So come to our clinic sooner rather than later.
FAQ
What is the difference between ultrasound and sonography?
Ultrasound is the use of high-frequency sound waves. They create images of the internal structures of the body. Sonography is the practice of performing ultrasound examinations.
Are sonograms the same as ultrasounds?
Sonograms and ultrasounds are often used interchangeably. It is because sonograms are images produced by ultrasound imaging.
What is a sonogram used for in medical imaging?
Sonograms in medical imaging are used to visualize organs, tissues, and blood flow. They help diagnose diseases, monitor pregnancy, and guide medical procedures.