Tuberous sclerosis is a rare genetic disorder. It affects different organs in the body. It causes noncancerous tumors called hamartomas. And it can lead to various signs and complications.
To effectively control tuberous sclerosis, a comprehensive therapy approach is necessary. The goal is to:
Control signs.

Prevent complications.

Improve the person's quality of life.
Tuberous sclerosis treatment involves a team of healthcare professionals. It includes neurologists, dermatologists, and genetic counselors. Medications can control convulsions and behavioral issues. Surgery can remove tumors or control specific problems. Also, therapies like physical, occupational, and speech therapy can help. They address developmental delays and improve functioning.
Ailment control is a complex task. But with the right tuberous sclerosis treatment, individuals with this ailment can lead better lives.
Understanding Tuberous Sclerosis 
Tuberous sclerosis disease is also known as tuberous sclerosis complex. It's a rare genetic disorder that affects various organs in the body. The growth of noncancerous tumors characterizes it called hamartomas in:
The brain.

Skin

.

Kidneys.

Heart

.

Lungs.
Our data shows that the symptoms of tuberous sclerosis can vary widely among people. Common signs include convulsions, cognitive difficulties, developmental delays, skin deviations, and kidney problems. The ailment is typically diagnosed in childhood or infancy. However, doctors can identify it later in life.
Mutations in either the TSC1 or TSC2 genes cause ailment. They regulate cell growth and division. Tuberous sclerosis diagnosis often involves genetic testing and clinical evaluation.
There is no cure for the ailment. But healing aims to control signs and improve quality of life. This may involve:
Medications to control convulsions.

Surgical removal of tumors.

Therapies to address developmental delays.

Regular monitoring of affected organs.
Understanding ailment is crucial for early detection and appropriate healing.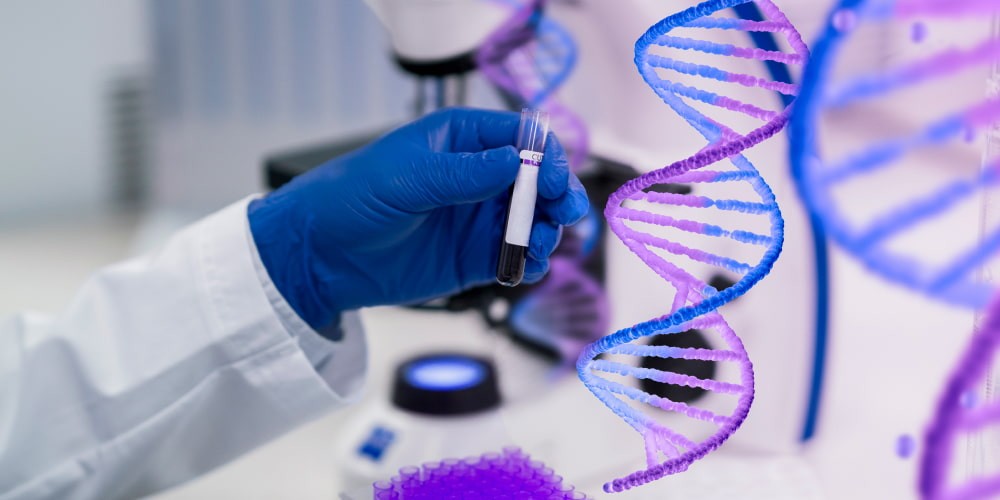 How Is
Tuberous Sclerosis Diagnosed
?
The next steps help to diagnose the illness:
Clinical Evaluation. Diagnosis begins with a thorough clinical evaluation. It includes a detailed medical history and physical examination.
Observation of Signs. The presence of specific

signs

may raise suspicion of

ailment

. The signs are

convulsions

, developmental delays, skin

deviations

, kidney problems,

Genetic Testing. Genetic testing is common in

tuberous sclerosis diagnosis.

It's

used to confirm the diagnosis of the

ailment

. It involves analyzing the TSC1 and TSC2 genes for mutations or deletions.

Imaging Tests. Magnetic resonance imaging (MRI) or computed tomography (CT) scans can help. It's to detect the presence of tumors or

deviations

in affected organs.

Electroencephalogram (EEG). An EEG checks brain activity and identifies abnormal electrical patterns.
Skin Biopsy. Doctors can take a small sample of skin. And they examine it under a microscope. It's to identify characteristic skin

deviations

associated with the

ailment

.

Cardiac Evaluation. An echocardiogram may help in

tuberous sclerosis diagnosis

. It's to assess the heart for cardiac tumors or other

deviations

.
Medication Options for Tuberous Sclerosis
According to our experience, medication options for tuberous sclerosis disease:
Antiepileptic Drugs (AEDs). Antiepileptic medications are commonly prescribed to

control

convulsions

. They are a common

symptom of tuberous sclerosis

. Examples include carbamazepine, lamotrigine, and topiramate.

Vigabatrin. This medication is specifically used for the

healing

of infantile spasms. It's a type of

convulsion

commonly associated with the

ailment

.

Everolimus. Everolimus is an mTOR inhibitor. It can help shrink and control the growth of certain tumors. They're associated with the

ailment

, particularly kidney tumors.

Sirolimus. Like everolimus, sirolimus is also an mTOR inhibitor. It may treat specific

symptoms of tuberous sclerosis

. For example, facial angiofibroma (skin lesions).

Behavior-Modifying Medications. Individuals with the

ailment

may benefit from medications. It's to

control

behavioral issues such as aggression, hyperactivity, or impulsivity. These may include atypical antipsychotics, mood stabilizers, or selective serotonin reuptake inhibitors (SSRIs).

Medications for Other Complications. Depending on the specific

signs

of

tuberous sclerosis disease

, doctors can prescribe extra medications. They're diuretics for kidney problems or medications to

control

specific cardiac issues.
Antiepileptic Drugs (AEDs)
Antiepileptic drugs (AEDs) are a common class of medications for tuberous sclerosis disease. These medications work by stabilizing abnormal electrical activity in the brain. And they reduce the frequency and severity of convulsions.
There are several types of AEDs that may help in the treatment for tuberous sclerosis. Examples include:
Carbamazepine. This

tuberous sclerosis treatment

is effective in controlling partial and generalized tonic-clonic convulsions. It works by blocking sodium channels in the brain.

Lamotrigine. It's commonly used for various types of convulsions associated with ailment. It includes focal and generalized tonic-clonic convulsions.
Topiramate. This

tuberous sclerosis treatment

is effective in controlling both focal and generalized convulsions. It can also help control associated signs like cognitive difficulties or mood disturbances.

Valproic Acid. It's often prescribed for individuals with ailments who experience multiple convulsion types. It includes focal and absence convulsions.
mTOR Inhibitors
mTOR inhibitors are a class of medications for tuberous sclerosis therapy. They target the mammalian target of the rapamycin (mTOR) pathway. These medications can help in the healing of ailments. It's to control certain manifestations of the ailment. It's particularly for tumors associated with the disorder.
This treatment for tuberous sclerosis is commonly prescribed to shrink and control the growth of renal angiomyolipomas. They are kidney tumors frequently seen in the ailment. It works by inhibiting the abnormal cellular signaling pathways. It contributes to tumor growth.
Sirolimus is another mTOR inhibitor. It may treat specific manifestations of ailment. It's often used to control facial angiofibroma. They are benign skin lesions commonly seen on the face.
mTOR inhibitors can help reduce tumor size. They ease signs and prevent complications associated with this ailment. But these medications may have side effects. And their use should be carefully monitored by healthcare professionals.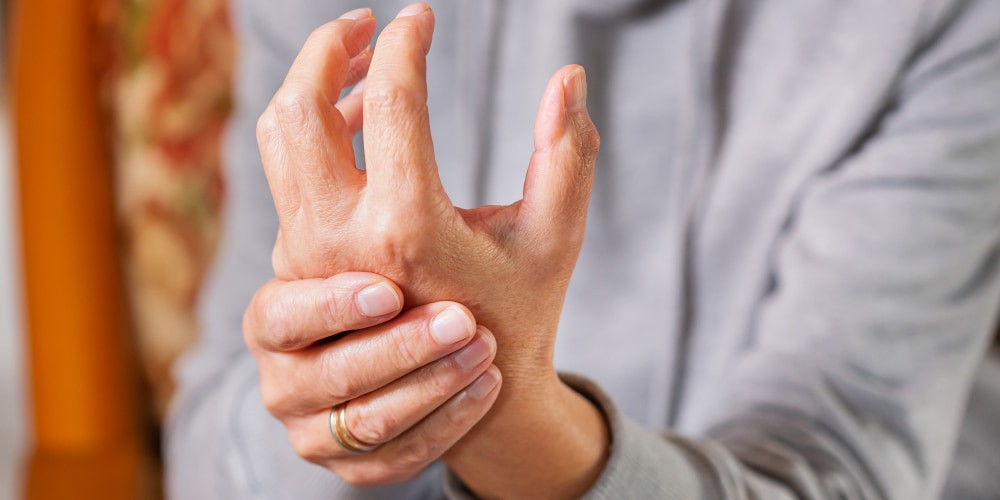 Symptoms of Tuberous Sclerosis​​
As shown by our tests, the common signs are:
Convulsions.

Ailment

can cause various types of

convulsions

. It includes focal and generalized tonic-clonic

convulsions

.

Cognitive Impairments. Individuals may experience intellectual disabilities, learning difficulties, and developmental delays.
Skin Deviations. It includes red bumps on the face, light-colored patches, or thick, leathery skin.
Kidney Problems.

Tuberous sclerosis disease

can lead to kidney complications. They are angiomyolipomas (benign tumors), cysts, or kidney failure.

Cardiac Issues. Some people may develop cardiac rhabdomyoma or other heart

deviations

.

Lung Involvement. Lung manifestations can include lymphangioleiomyomatosis (LAM). It's an

ailment

where abnormal smooth muscle cells invade the lung tissue.

Eye Deviations.

Tuberous sclerosis

can cause retinal hamartomas (benign tumors) or other eye

deviations

that need

treatment

.

Behavioral Problems. Behavioral issues like aggression, attention-deficit/hyperactivity disorder (ADHD), or autism spectrum disorder (ASD) can occur in individuals with this

ailment

.

Renal Angiomyolipomas. These benign tumors can grow in the kidneys and sometimes cause pain or bleeding.
Dental Issues. Some individuals with

tuberous sclerosis disease

may experience dental

deviations

. They are enamel defects or tooth decay.
Multidisciplinary Approach to Tuberous Sclerosis Management
Tuberous sclerosis therapy control requires a team of healthcare professionals with different specialties. This approach is called a multidisciplinary approach.
The team consists of doctors from different fields like:
Neurology.
Dermatology.
Nephrology.
Cardiology.
Genetic counseling.
Each doctor focuses on their area of expertise. It's to address specific aspects of ailment.
By working together, the team develops personalized treatment for tuberous sclerosis. They track and treat convulsions, skin problems, kidney complications, and heart issues. They also guide genetic factors.
This coordinated approach ensures that individuals receive comprehensive care. Regular communication, early intervention, and personalized healing plans improve outcomes. And they enhance the quality of life for those living with TS.
Management of Skin Manifestations in Tuberous Sclerosis
​​Dermatologists play a crucial role in treating the skin manifestations for tuberous sclerosis. They can provide guidance and healing options for specific skin deviations.
Healing options for skin manifestations may include:
Topical Medications. Dermatologists may prescribe topical creams or ointments. Those

tuberous sclerosis therapy

products

contain ingredients like rapamycin or corticosteroids. It's to reduce the appearance or

signs

of skin lesions.

Laser Therapy. Laser

healing

can cut the appearance of facial angiofibroma. Or it can improve the texture and color of the skin.

Surgical Interventions. In some cases, surgical procedures can be as

treatment for tuberous sclerosis.

They are electrosurgery, cryosurgery, or laser ablation. They may be recommended to remove bothersome or disfiguring skin lesions.
Regular monitoring by dermatologists is important. It's to assess changes in skin manifestations over time.
Management of Cardiac and Renal Complications in Tuberous Sclerosis
Cardiologists and nephrologists are crucial multidisciplinary team members. They're crucial for controlling cardiac and renal complications. They are usually associated with the ailment.
For cardiac complications, tuberous sclerosis therapy may involve regular monitoring. It's done through echocardiograms to assess tumor growth and function. In some cases, surgical intervention or other specialized procedures may be necessary.
Renal complications like angiomyolipomas or cysts may need regular imaging studies. Those can be ultrasound or CT scans. It's to track tumor size and potential complications. In cases where the tumors cause significant signs, surgical intervention or targeted therapies like mTOR inhibitors may be considered.
Bottom Line
In conclusion, tuberous sclerosis treatment  requires a comprehensive approach. It includes various options tailored to the individual's signs and complications. 
Healing may involve medications, behavioral therapies, surge, and targeted therapies.
Regular medical follow-ups and monitoring are crucial. It's to assess the effectiveness of tuberous sclerosis treatment. And it helps to make any necessary adjustments. 
Healthcare professionals aim to provide individuals the best possible care. They can improve their quality of life and control the ailment to the best extent possible. For this a multidisciplinary approach and staying up-to-date with the latest advancements are must. 
FAQs:
What is the treatment for tuberous sclerosis?
The treatment focuses on controlling the symptoms and complications. It often involves a combination of interventions. It includes medications, behavioral therapies, surgical procedures, and targeted therapies. Treatment plans are individual. They're based on the individual's specific symptoms and needs.
Does tuberous sclerosis get worse?
The progression of TS can vary widely among individuals. Some people may experience stable symptoms or mild progression over time. But others may have more severe and progressive manifestations. Regular medical follow-ups and monitoring are crucial. It's to assess and manage the condition effectively. 
How is tuberous sclerosis diagnosed?
Tuberous sclerosis is typically diagnosed through a combination of:
Clinical evaluation.

Medical history.

Diagnostic tests.
These tests include genetic testing, imaging studies and electroencephalography (EEG).
Can tuberous sclerosis be inherited?
Yes, tuberous sclerosis can be inherited in an autosomal dominant pattern. If one parent has the condition, there is a 50% chance of passing it on to their children. But, in some cases, TS may occur spontaneously without a family history of the condition.
Can tuberous sclerosis affect lifespan?
The impact of tuberous sclerosis on lifespan varies. It depends on the severity of the symptoms and associated complications. Individuals can lead fulfilling lives with appropriate management and access to medical care. But certain complications can potentially impact lifespan.