There are misconceptions about some diseases and conditions. CP is a neurological condition often associated with childhood. But its influence extends even to adult life. We will look at the lesser-known aspects of brain palsy in adults. We will help you shed light on symptoms that may persist or develop later in life. You will be able to understand the most critical aspects of care and support needed to improve the quality of life of people with this condition. Understanding and addressing cerebral palsy in adults is essential. Having the necessary information will help you understand the main symptoms of this disease and how to deal with them.
Let's find out together what static encephalopathy is and how to treat it.
How Common is Cerebral Palsy in Adults?
Neuromotor disorder is often perceived as a disease that mainly affects children. However, it can persist into adulthood. But it happens with different degrees of severity and impact. Paralysis is common in adults, so we have to consider several factors:
Many people diagnosed with brain palsy in childhood continue to live with the disease. The prevalence of CP  among adults depends on how many children with the disease reach adulthood.

Some people may not receive a diagnosis of

cerebral palsy

, especially if their symptoms were mild or went unnoticed in childhood. This may contribute to the spread of static encephalopathy among adults.

The severity of neuromotor disorder can vary significantly from one person to another. However, some adults may experience minimal limitations in their daily lives. But others may face more severe problems.

Advances in medical care and interventions have led to increased life expectancy for people with

CP.

This means that more people are reaching adulthood with the disease.
In summary, cerebral palsy in adults is not uncommon, and various factors influence its prevalence.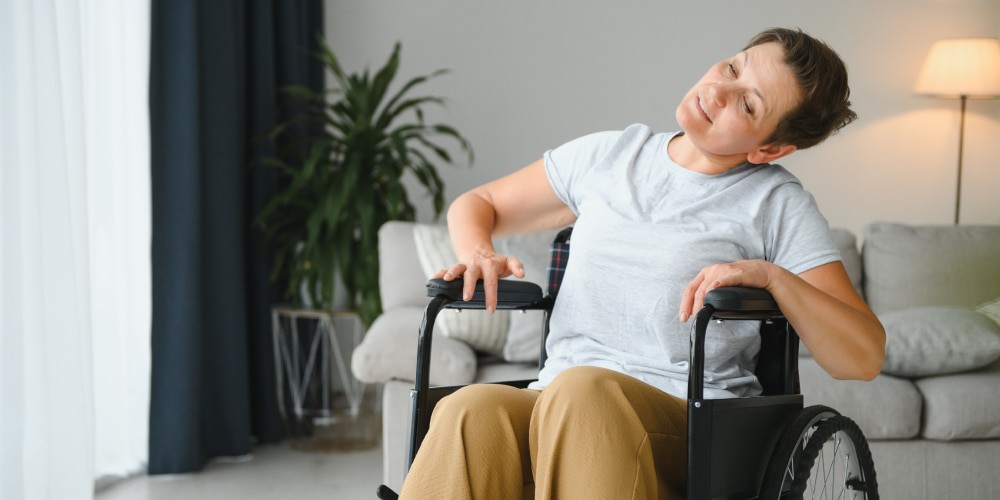 Cerebral Palsy Symptoms in Adults
Understanding the manifestations of CP in adulthood is critical to appropriate care. Knowing about the symptoms is crucial in dealing with them. Symptoms of this disease in adults are often pronounced. The condition severely limits a person and prevents him from living fully. That is why treatment is so necessary. It is essential to understand that the symptoms are not only manifested physically. The disease affects the nervous system and, therefore, has mental manifestations. Understanding the persistent physical cerebral palsy symptoms in adults, cognitive and emotional problems, and changing medical considerations associated with brain palsy in adulthood is essential to providing comprehensive care and improving people's overall well-being.
This chapter examines three key aspects.
Physical Symptoms
CP is primarily known for its physical symptoms, which can persist into adulthood. These physical manifestations include:
Muscle spasticity. This can affect mobility, posture, and overall comfort. Treatment for spasticity often includes physical therapy, medication, or surgery.
Gait abnormalities

. Difficulty walking is common in adults with cerebral palsy in adults. This may include an uneven gait, stepping on toes, or the need for assistive devices.

Joint contractures. Joint contractures may develop over time. This is when the joints become stiff and less flexible.
Chronic pain. Many adults with neuromotor disorder experience chronic pain. Effective pain management strategies are essential to improve their quality of life.
Cognitive and Emotional Symptoms
CP can also have cognitive and emotional consequences for adults. These problems can include:
Disruption in learning. Some people with brain palsy may have learning disabilities. Ongoing educational support or professional training may be required to address these issues.
Emotional well-being. Coping with a lifelong condition can take a toll on emotional health. Adults with cerebral palsy may experience depression, anxiety, or low self-esteem. Psychosocial support and counseling can be invaluable in addressing these issues.
Social interaction. Difficulties with communication and mobility can affect social interaction. Building and maintaining relationships may require adaptation and assistive technology. This can alleviate cerebral palsy symptoms in adults.
Evolving Medical Considerations
As people with static encephalopathy move into adulthood, their medical needs may change. Considerations include:
Transition planning. Transitioning from pediatric to adult health care can be a critical step. Careful planning ensures that people receive appropriate health care as they age.
Orthopedic operations. Some adults with brain palsy may need orthopedic surgery to address problems.
Pain management.

Chronic pain management becomes increasingly important in adulthood. Healthcare providers need to create individualized pain management plans.

Aging concerns.

Adults with neuromotor disorder may experience age-related health problems. Healthcare providers must monitor and address these issues.
Adults with Mild Cerebral Palsy
CP covers a spectrum of severity. Some people are classified as having mild brain palsy. But even a mild degree of the disease is a rather complex neurological condition. Nevertheless, with it, people show a higher degree of functional independence. They may need more help to perform everyday tasks. Although mobility problems may still be present, they tend to be less severe. Some people can walk on their own or with minimal assistance.
Many adults with mild cerebral palsy also attend college and have successful careers.
However, some people with mild static encephalopathy may have difficulty communicating. We explore different communication tools and strategies to improve their interactions with others.
The medical needs of adults with mild disease may be less intense. But regular medical control remains essential.
Adults with Severe Cerebral Palsy
Severe neuromotor disorder has unique challenges and considerations for adults. Life with a severe form of this disease can be pretty complicated. These adults often face significant mobility limitations. They may require assistive devices such as wheelchairs or communication devices. It is essential to increase their independence and quality of life.
Daily tasks and even personal hygiene can be difficult for such patients. Many people rely on AAC systems to communicate. Various AAC techniques and technologies help them express their thoughts and needs.
It is also essential to maintain mental health for such patients. People with severe CP often require ongoing medical care and intervention. Chronic pain can be a severe problem for them and is worth constantly fighting.
Family members and caregivers are essential in the lives of adults with severe cerebral palsy. Without such support, it is difficult for patients to live with their disease.
Some people with severe static encephalopathy may be in specialized facilities.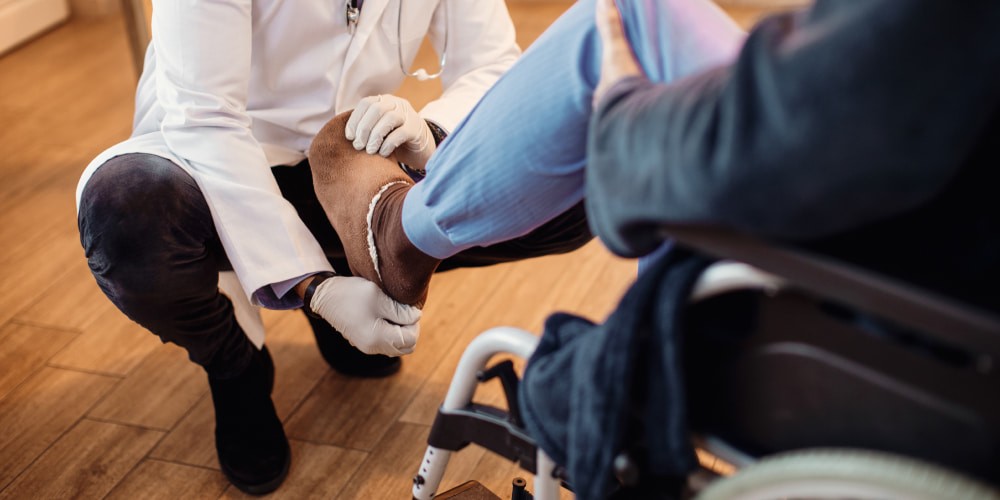 Physiotherapy for Cerebral Palsy
Physiotherapy is a vital component of a multidisciplinary approach to CP. It plays a crucial role in helping people. This can improve their physical function, mobility, and overall quality of life. Here's how physical therapy can help with neuromotor disorder:
Maximizing mobility. One of the main goals of physiotherapy for cerebral palsy is to maximize a person's mobility. This includes improving or maintaining joint flexibility, muscle strength, and range of motion.
Promoting independence. Physiotherapy aims to help people with brain palsy become as independent as possible in everyday activities.
Analgesia. It can help manage pain and discomfort associated with muscle stiffness.
Enhancement function.

Physiotherapy is aimed at improving a person's functional abilities. This may involve learning activities such as transferring from a wheelchair to a bed or chair.
Physiotherapy has different treatment techniques:
Stretching. People use stretching exercises to improve muscle flexibility. 
Strengthening exercises. These exercises help build muscle strength, which can help with mobility and stability.
Gait training. This may include the use of assistive devices such as walkers or orthotics.
Balance and coordination training.

Exercises to improve balance and coordination are often included in the therapy plan.

Water therapy. Some people with CP may benefit from water or hydrotherapy, where exercise is done in a warm pool. Water's buoyancy can reduce joint stress and help relax tense muscles.
Auxiliary devices. Physiotherapists can recommend and assist people with brain palsy by using assistive devices.
Physiotherapy is a vital component of the comprehensive treatment and management of cerebral palsy.
Conclusion
In summary, adult neuromotor disorder has several symptoms and problems requiring specialized care and attention. People with cerebral palsy often face mobility and other challenges. Effective care for adults with static encephalopathy requires a multidisciplinary approach. It includes physiotherapy, occupational therapy, speech therapy, medical treatment, and psychosocial support.
Early intervention and ongoing rehabilitation are critical to helping cerebral palsy in adults. Assistive technology can play a significant role in improving their communication and mobility. Additionally, a robust support system is essential.
Continued research and improvements in medical and therapeutic approaches promise to improve the quality of life of adults with this disease. It is also important to receive quality treatment and support on time. We will help you with this. Contact Lone Star Neurology!
FAQ
What causes cerebral palsy in adults?
Cerebral palsy is caused by damage to the brain. It can also be the result of abnormalities that occurred during pregnancy, childbirth, or early childhood.
How do symptoms of cerebral palsy change with age?
Symptoms of cerebral palsy may become more pronounced or change in manifestations. But the condition itself is not progressive.
Is there a cure for cerebral palsy?
No, there is no cure for cerebral palsy. However, various therapies and treatments can help manage its symptoms.