Are you talking about cardiovascular disease? Then medical advances have revolutionized the way we understand and diagnose them. Among these breakthroughs, we can single out one of the most effective. Cardiac magnetic resonance imaging has become a remarkable tool in cardiology care. It combines the power of magnetic fields and radio waves. It is how this procedure produces detailed images of the heart. It provides medical professionals with invaluable insights into its structure and function.
This article will dive into the fascinating world of MRI scans for heart disease. You will learn what it is and why it has become an important diagnostic tool. We will look at the importance and benefits of this procedure. You will have all the information you need to make informed decisions. Then you'll know about your cardiovascular health. Join us to understand the complexities of a heart MRI scan. You can learn how it is changing the landscape of cardiac care.
The Role of MRI Scan in Heart Disease
In cardiovascular health, accurate and comprehensive imaging is important. It is the only way you can diagnose and treat heart disease. Regarding advanced imaging techniques, doctors recommend performing a cardiac MRI with contrast. It can produce detailed images of the heart. It is revolutionizing the understanding and treatment of various heart conditions.
MRI has a crucial role in assessing the structure and function of the heart. It provides valuable information about different parts of the heart. It can produce accurate images. Therefore, MRI can detect abnormalities such as:
Damage to the heart muscle

Congenital defects

Tumors

And other cardiac abnormalities
In addition, cardiac MRI procedures allow treatment decisions to make. It helps healthcare providers track the most appropriate intervention. It may also include surgical procedures or taking medications. MRI has become an indispensable tool due to its non-invasiveness. It has exceptional imaging quality. Ultimately, it helps improve treatment outcomes and cardiac care.
Why Is Cardiac MRI Performed?
Physicians recommend heart MRI scans for several important reasons. But all of them involve the field of cardiovascular medicine. One purpose is to obtain detailed images of the anatomy and function of the heart. These images allow specialists to evaluate and diagnose a wide range of diseases. Doctors can discern diseases such as:
Coronary heart disease

Diseases of the heart muscle

Congenital heart defects

Valve abnormalities
A cardiac MRI procedure is also useful for assessing the extent of damage caused by a muscle attack. It provides vital information for surgical planning. It also allows you to monitor the progression of heart disease. Doctors can evaluate the effectiveness of treatment and direct planned interventions.
As you have already understood, MRIs provide complete and accurate information. It significantly improves the diagnosis, treatment, and ongoing management of various diseases.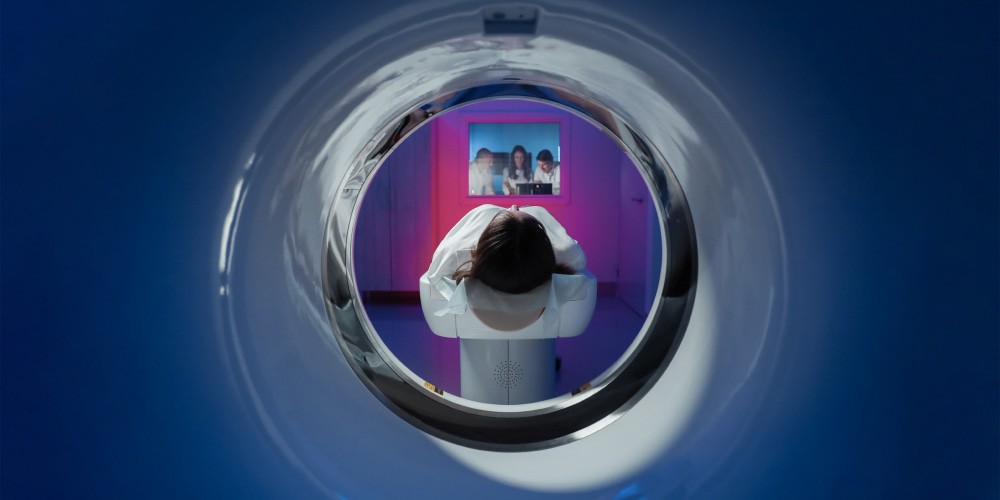 The Cardiac MRI Procedure
MRI scans for heart disease provide a wealth of information. Using a powerful magnetic field and radio waves, this advanced imaging technique provides detailed images of the structure and function of the heart. Understanding the heart MRI procedure is essential for everyone. After all, it's the only way to understand what's coming next.
In this section, we'll walk you through the step-by-step magnetic resonance imaging process. You will discover and learn a lot of new useful information. Familiarize yourself with the heart MRI procedure. That way, you can approach the examination with confidence. You will get a better understanding of the valuable information it can provide. 
Step-By-Step Process of a Cardiac MRI
A cardiac MRI involves several steps that ensure comprehensive imaging of your heart:
First, with a

cardiac MRI with contrast

, doctors will put you on a moving table. They will attach a monitoring device to your heart throughout the procedure.

Then, the doctors will slide the table into the MRI machine, a large cylindrical device.

While inside, doctors will ask you to remain as still as possible. That way, the doctors will get crisp AND accurate images.

The machine will create a powerful magnetic field, directing radio waves to your heart.

Specialized equipment will then register these signals. It will convert from details an image of the structures and function of your heart.
The process usually takes 30 to 60 minutes. During this time, you will hear the loud thumps or beats that the MRI machine makes. Throughout the procedure, the technologist will be in constant communication with you. They should monitor your well-being.
Importance of Remaining for Accurate Results
During cardiac magnetic resonance imaging, you must remain as still as possible. It is the only way for the doctor to get accurate and reliable results. Any movement can distort the image. It will make it difficult for medical professionals to interpret the data accurately. Even small movements can affect the reporting of images. It could even be breathing or muscle contractions.
The physician must minimize the risk of motion artifacts. Therefore, you will receive instructions on the breathing hold technique. Or you will receive a device to help regulate your breathing.
The technologist will accompany you throughout the procedure. He will make sure that you understand the importance of remaining still. By following these instructions, you can contribute to high-quality images. They will give prices on information about the health of your heart.
Information on Medical Device Restrictions
Pepper passing a heart MRI scan, you need to provide complete information. It also applies to any medical devices or implants in your body. For example, you may have some metal implants such as:
Pacemakers

Implantable cardioverter-defibrillators (ICDs)

Cochlear implants
The strong magnetic fields used in MRI scans can damage each of these. Sometimes, these devices need to be reprogrammed, adjusted, or removed.
It is very important to inform your healthcare provider of any implants you have. It is your doctor who will tell you the necessary precautions and safety precautions. That way, you can ensure your well-being during the MRI scan.
Claustrophobia Concerns
Claustrophobia can bother some people who undergo cardiac MRI procedures. The MRI machine is a cylindrical device. It surrounds the body during the procedure. This confined space can cause discomfort or anxiety in people prone to claustrophobia.
It is important to tell your doctor about your concerns beforehand. They can give you information about how to deal with your anxiety. For example, they will tell you about relaxation techniques or medications. Some facilities may have open MRI machines. Or they may offer options to help relieve the anxiety associated with claustrophobia. It is important to discuss your needs and fears openly. That way, you can ensure that you are comfortable during the procedure.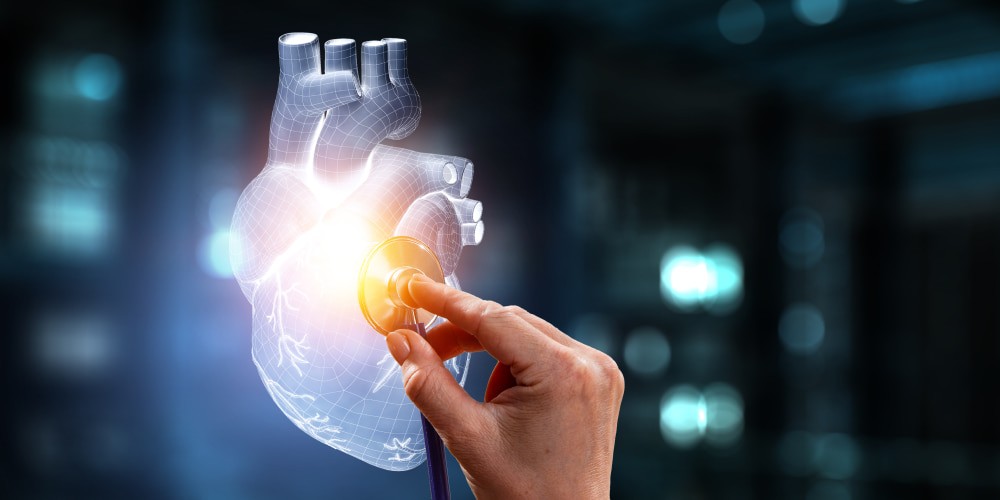 Cardiac MRI With Contrast
In some cases, doctors may recommend performing a cardiac MRI with contrast. This option can provide valuable information about the heart and its blood vessels. By injecting a contrast agent into the bloodstream, this specialized form of cardiac MRI improves visualization of the blood flow and helps detect abnormalities more accurately. Understanding the merits of this MRI is important for patients and medical professionals.
In this section, we will look at the advantage of cardiac MRI with contrast. It will help you visualize blood flow and detect abnormalities. Also, we will discuss the advantages of cardiac MRI over other imaging modalities. We want to emphasize why it has become the preferred choice. After all, you can perform a comprehensive examination of the cardiovascular system.
Benefits of Cardiac MRI With Contrast in Visualizing Blood Flow and Detecting Abnormalities
This type of cardiac MRI procedure offers several advantages. The doctor will be able to assess the blood flow in the heart and detect abnormalities. Doctors inject a contrast agent into the bloodstream. It is usually a gadolinium-based solution. With it, they will see clear blood flow in the heart and its vessels on MRI scans.
This improved imaging allows doctors to identify any abnormalities. Doctors will easily see abnormalities in blood flow. For example, they can recognize blockages or narrowing of the arteries. It can indicate diseases such as coronary heart disease.
In addition, cardiac magnetic resonance imaging can help detect abnormalities. Doctors can recognize abnormalities in heart structures, valves, or the chamber. In doing so, they will provide a comprehensive assessment of heart health.
Advantages of Cardiac MRI Over Other Imaging Techniques
MRI scan for heart disease has a distinct advantage over other imaging techniques.
We start with the fact that it provides exceptional image quality. It allows detailed visualization of the heart's structure. It includes g its chambers, valves, and blood vessels.

In addition, cardiac MRI provides multiplanar imaging. It allows images to be acquired from different angles and orientations. It provides a complete view of the anatomy of the heart.

Doctors do not use ionizing radiation during a

heart MRI scan

. It makes it a safer option for repeat examinations, especially in younger patients.
The ability to obtain functional and anatomical information simultaneously and the noninvasiveness, accuracy, and versatility of cardiac MRI make it the imaging modality of choice for comprehensive cardiovascular assessment and diagnosis.
Conclusion
In conclusion, an MRI scan for heart disease is a valuable tool. It can help you identify any abnormalities and abnormalities in the heart. This option improves imaging and provides detailed information. Therefore, it is an important imaging technique when examining the cardiovascular system. In addition, cardiac MRI has a distinct advantage over other imaging modalities. And here, we can include factors such as:
Exceptional image quality

The possibility of multiplanar imaging

No ionizing radiation
Do you need cardiac magnetic resonance imaging? Then our Lone Star Neurology clinic offers you this advanced imaging procedure. At our clinic, we are committed to providing the highest quality of medical care. We guarantee that our clients receive a comprehensive and accurate cardiac MRI. Our experienced medical specialists have state-of-the-art equipment. It contributes to a positive and comfortable experience for patients. Whether you require cardiac examinations or any other neurological services, Lone Star Neurology is a trustworthy clinic that prioritizes the well-being and satisfaction of its clients.
FAQ
What is the duration of a Cardiac MRI procedure?
The duration of a cardiac MRI procedure is usually 30 to 60 minutes. It all depends on the specific requirements.
Is Cardiac MRI safe during pregnancy?
Cardiac MRI is generally considered safe during pregnancy. But it is best to consult with your doctor. They will be able to assess individual risks.
Will I experience any discomfort during the procedure?
The procedure is usually comfortable. But some people may feel uncomfortable because of the confined space of the MRI machine or the need to inject contrast.