The immune system is an extremely complex defense system of the body, which usually responds to the invasion of foreign forces that threaten our health. It includes organs, lymphocytes, macrophages, and molecules involved in activating the immune response, the purpose of which is to destroy or suppress the spread of pathogens. The immune system is divided into two: natural and acquired immunity.
We have a natural immune system from birth, and it reacts instantly to pathogens. 
The main response is an inflammatory response, expressed by increased body temperature to kill viruses.

The mucous membranes try to get rid of germs with the help of excess secretions.

The weakness characteristic of the period of illness allows you not to waste valuable energy on something other than recovery.
The immune system is a complex but natural response to pathogens in our body. The resulting immune response to microbes is not general but specific. Its guardians detect that the immune memory stores information about early diseases and t-lymphocytes and antibodies recognize pathogens and begin to fight for our health. The disadvantage of this process is that for the first time, natural immunity fights the disease. In the future, immunity becomes acquired. It develops to confront a specific disease. After vaccination, the immunity also becomes acquired. Acquired immunity is formed throughout life and is a reflection of his individual experience of interaction with environmental antigens.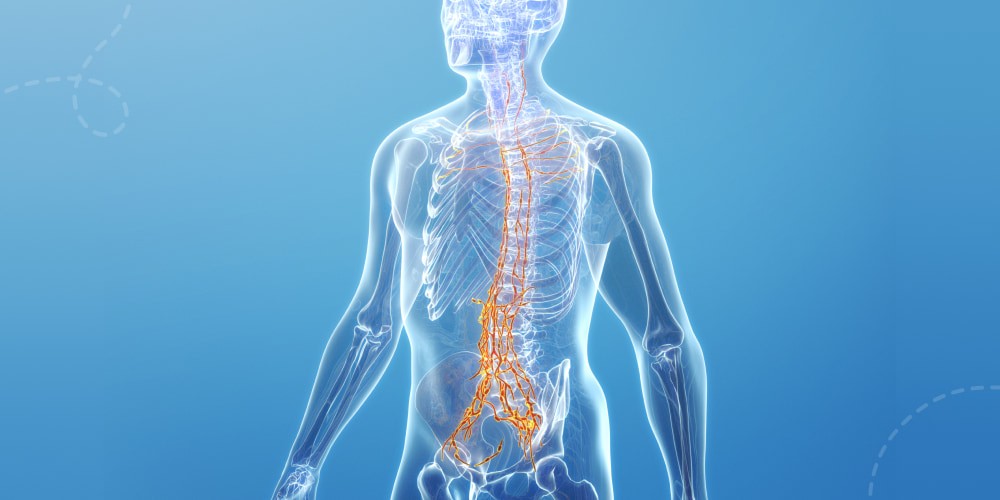 The
Lymphatic System
is an Essential Part of the
Immune System
The lymphatic system attracts significantly less attention than other systems and human organs. Meanwhile, a person can live no more than a day with its refusal.
A wide network of lymphatic vessels performs three essential functions in our body:
maintains a fluid balance between blood and body tissues, that is, fluid homeostasis;

absorbs fats and fat-soluble nutrients (such as

vitamin

D) from the gastrointestinal tract;

is part of the human

immune system

: lymphocytes are formed in it, the most important immune cells.
The lymphatic system consists of vessels and capillaries that reach all tissues. About 2 liters of fluid flows from the circulatory system into the tissues during the day. The lymphatic system is responsible for partially collecting this fluid back from the intercellular (interstitial) space, so lymph is formed.
Since the fluid contains several large proteins that the blood cannot transport, the lymph takes over this function, absorbing about 10% of the fluid.
It complements the function of the circulatory system and in the gastrointestinal tract. Most nutrients are absorbed from the intestines directly into the blood, but fat molecules first enter the lymph and then into the venous blood.
Cellular Defenses B and T
When foreign agents, microorganisms, and toxins enter our body, the lymphatic system triggers a defense reaction. It produces two types of lymphocytes: B cells and T cells.
Lymphocytes move through the vessels and enter the lymph nodes, where they contact viruses, bacteria, or other foreign particles, after which they are activated.

B cells produce antibodies, and T cells are trained to recognize a pathogen and destroy cells in the body that are affected by it. If they have encountered a specific pathogen before, B cells can produce the corresponding antibodies from memory.
There are about 600 lymph nodes in the human body. The cervical, axillary, and inguinal are located close to the surface of the body. Most of us have observed swelling of the lymph nodes in infectious diseases, such as respiratory infections, rubella, and mononucleosis.
There is a disease such as lymphadenitis when the lymph node itself is infected. It can be filled with pus, the skin turns red, and an abscess forms, which often require surgery.
How to Strengthen the
Immune System
?
In this case, the correct answer is a healthy lifestyle. 
Do not smoke, avoid excessive stress and alcohol consumption, eat well, and maintain a healthy weight. 

Sleep 7-8 hours a day, engage in active sports, and ensure the adequate body and food hygiene. 

However, a rather long list still consists of elementary factors.

By eating healthy foods, you can get most of the

vitamins

and minerals your body needs.
This is difficult to achieve because today's intense lifestyles often wear out our resources. 
As a result, overall health suffers, including the immune system. Various nutritional supplements come to the rescue because all of the above actions consume and require large quantities of trace elements such as minerals and vitamins.
An example is athletes who have been repeatedly experimented with in the field of health. Despite being well-fed, sleeping, and active, they largely needed vitamins and minerals. It is also known that activity decreases with age, and nutrition becomes more one-sided; this is partly why older people are more susceptible to various diseases and complications.
What Vitamins and Minerals are Useful for the I
mmune System
?
A person needs a certain amount of vitamins and minerals to function. With a shortage of acute deficiency of one trace element, the assimilation of other enzymes is impaired, resulting in the state of health and the immune system deteriorating. 
So, with a deficiency of

vitamin C

, for example, scurvy may develop. 

Due to a deficiency of vitamin K, without which

blood cells

will not adhere, its coagulation will be disrupted. 

However, there is a risk of excessive consumption; for example, muscle and bone pain, skin problems, and visual impairment may occur if you have too much vitamin A. 
Let's take a look at the vitamins and minerals that will benefit the immune system.
B12

B12 is an essential metabolic aid that is also involved in the creation and maintenance of blood vessels. It also stabilizes the central nervous system and improves the health of the

immune system

. Given that many do not get high-quality protein from their daily diet, adding B12 is a wise move. Vegetarians, the elderly, and people with certain gastrointestinal conditions such as celiac disease need this v

itami

n.

D3

D3 vitamin of the sun, which in our climate is really not enough to maintain the usual way of life. Its lack significantly affects all physiological activities, from mood and ending with skin. It was proved that with a chronic lack of this element, characteristic of people living in northern latitudes, upper respiratory tract diseases develop much more often.

Vitamin

D3 deficiency directly affects calcium absorption and indirectly mental health, which in turn affects all aspects of life.

Calcium

Calcium is well known to be essential for maintaining bones and teeth as well as the

immune system

. It is also heavily involved in muscle function, blood circulation, hormonal function, and the exchange of information in the brain. Our bodies do not produce calcium by themselves. Therefore, we need to get it through food or supplements. During the child's developmental period, special attention should be paid to the sufficient intake of calcium by the body. Also, a middle-aged woman needs to avoid osteoporosis.

Zinc

Zinc is directly involved in the work of the

immune system

in the process of hematopoiesis, is part of more than 300 enzymes, and plays a role in many other vital physiological processes. It was found that for colds of viral origin with respiratory tract inflammation, timely intake of this mineral can significantly help. It reduces the

symptoms

and duration of the

disease.

Zinc is also an effective wound healing agent and also prevents hair loss.

Vitamin C

Although not very effective against infections has been shown to have some effect. As a result of its effects, the duration of the disease is shortened and the severity of the symptoms decreases; this is because

vitamin C

is present in the immune cells in a concentrated form. Undoubtedly, during periods of illness, its supply is depleted extremely quickly. It also protects against gum infections.
Science is tireless, and margins are often overestimated as a result of new research. For example, previously established levels of vitamin D are too low for our climate. Therefore, the following nutritional supplements are recommended to support the immune system. Even though all vitamins and minerals are necessary, various studies have shown that these substances are most effective since they often lack them.
Immunoglobulin Therapy
Immunoglobulins (antibodies) are special proteins that are involved in the immune response. They bind to fragments of dangerous enemies of our body, bacteria, viruses, fungi, own tumor cells, toxins, and start the mechanism of destroying the threat. Immunoglobulins are used to combat various infectious diseases, tick-borne encephalitis, cytomegalovirus, and staphylococcus. 
They are also used as therapy for patients with allergies and primary immunodeficiency. In the latter case, treatment with normal human immunoglobulin is indicated. 
With these types of immunodeficiencies, when the patient's body cannot produce antibodies on its own, the normal human immunoglobulin preparation makes up for the lack of antibodies that usually circulate in the blood of a healthy person, providing patients with a high quality of life.
In the case of allergy treatment, an anti-allergic immunoglobulin preparation is used. Immunoglobulins also help fight autoimmune diseases such as systemic lupus erythematosus, Guillain Barré syndrome.
Due to its nature, immunoglobulin therapy is often prescribed for pregnant women when many antibiotics are contraindicated due to the negative effect on the fetus. At the same time, anti-rhesus immunoglobulin is the only way to avoid the hemolytic disease of the fetus during Rh-conflict during pregnancy.
Today the pharmaceutical industry can offer preparations of specific immunoglobulins for various types of microorganisms. But even in the absence of the necessary drug, it can be created quite quickly. This is one of the key advantages of immunoglobulins, the ability to obtain specific antibodies urgently. Thus, immunoglobulin therapy is indispensable for the emergence of new strains of infection, for example, the influenza virus, during epidemics, especially in the absence of a vaccine.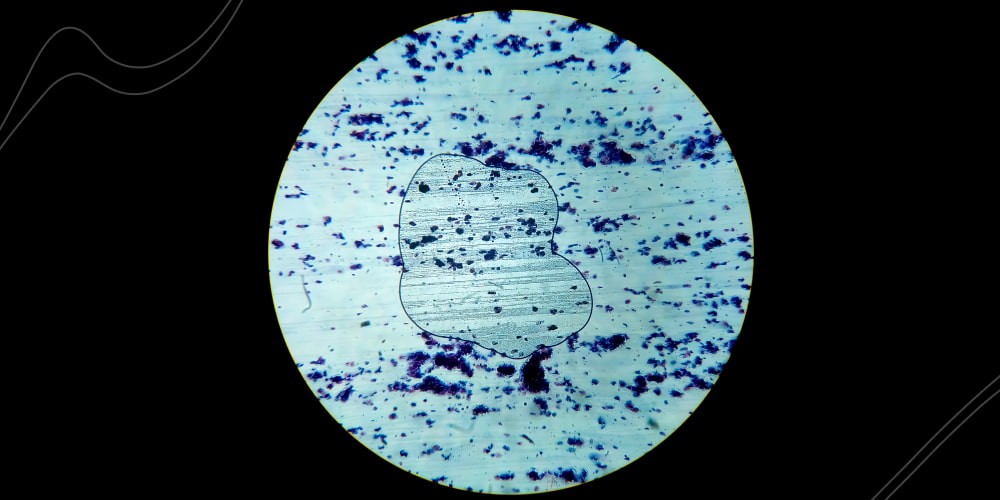 What are Lymphoma and Lymphedema?
Lymphoma
You've probably heard of lymphoma. It is a malignant disease that begins in the lymphatic system. There are Hodgkin's lymphoma (in particular, Reed-Sternberg leukocytes) and non-Hodgkin's lymphoma.
As is often the case with cancers, the prognosis depends on the individual characteristics of the patient and the stage at which the disease is detected. Nowadays, young people are often completely cured of lymphoma. Hodgkin's lymphoma affects people of any age from 15 to 60 years old, and men get sick more often than women. During the initial examination, patients often find an increase in the lymph nodes of the neck and mediastinum without complaints of deteriorating health. Despite clear signs of local or widespread involvement, further evaluation is needed to determine the stage of the disease accurately.
Lymphedema
A less well-known

disease

is lymphedema, which occurs when the

lymphatic system

malfunctions, for example, if the drainage of fluid in it stops for some reason.

Lymphedema is characterized by dense swelling of one or more extremities that do not form pits when pressed. In some cases, fluid may even leak through the skin.
The disease is successfully treated; however, as a rule, it does not completely go away, and the patient has to resort to therapeutic intervention regularly.
What to do with swollen lymph nodes? As a rule, in most cases with flu, SARS, tonsillitis, pharyngitis, and swollen lymph nodes return to normal on their own after a few days. This situation does not require medical intervention.
Seek medical attention if:
lymph nodes are enlarged for more than one to two weeks;

the node is greatly enlarged; it seems hard and motionless to the touch;

an enlarged node is accompanied by a high fever, night sweats, or unexplained weight loss.
Of great concern is an enlarged lymph node in an adult. In children, this often happens, as their immune system is in the process of development and is actively familiar with various pathogens.

How to Keep the Lymphatic System Healthy
How can  I keep my lymphatic system healthy?
The first tip is to drink enough fluids every day to keep the lymph flowing freely through the system.
The second is because, unlike the circulatory system, the

lymphatic system

does not have a pump and is completely dependent on the pressure of a person's muscles, that is, on its movement. For the

lymphatic system

to function properly, you must be physically active daily.
Even if you regularly work out in the fitness center but sit at the computer all day, you still contribute to lymph stagnation. However, as has been repeatedly demonstrated in various studies, a sedentary lifestyle in itself is harmful to a wide variety of aspects of health. Introduce short breaks into your daily routine for regular physical workouts. Eat more fruits, vegetables, and quality fats. Avoid using toxic chemicals, agricultural or household ones, as often as possible.
Keep in mind that lymphatic massage has contraindications. These are infectious diseases in the acute stage, diseases of the heart and blood vessels, including hypertension, skin disease, and diabetes mellitus.
If you follow a healthy lifestyle based on nutrition, movement, stress tolerance, sleep, etc., you may not need nutritional supplements. Thus, the target group of supplement users is people with weaker immunity. As a rule, these are older adults suffering from immunodeficiency, chronic diseases. However, experts in the field say that few of us can boast of a healthy lifestyle. Therefore, it is wise to consume quality nutritional supplements, especially during the more difficult periods of life. The recommended dosage rates must be followed and taken as a supportive method. Moreover, until the aforementioned balanced lifestyle is achieved. The emphasis should be on product quality rather than cost and quantity.
FAQs
When does the immunity become acquired?
The immunity becomes acquired. It develops to confront a specific disease. After vaccination, the immunity also becomes acquired. Acquired immunity is formed throughout life and is a reflection of his individual experience of interaction with environmental antigens.
What food greatly enhances immunity?
Foods that increase immunity: pumpkin, carrots, beets, tomatoes, garlic, onions, zucchini, herbs, dairy products, citrus, kiwi, strawberry, peach, apple, olive oil, pine nuts, fish, seaweed, and beekeeping derivatives.
How do lymphocytes destroy foreign cells?
The immune system consists of three types of cells. T-lymphocytes detect a virus or a bacterium in a timely manner. B-cells mark it with antibodies based on a signal from T-lymphocytes. And phagocytes (killer cells), in response to the production of antibodies, destroy a foreign agent.
What are the humoral factors of the immune system?
Humoral factors of innate immunity are proteins present in blood serum, secretions of mucous membranes, which are synthesized by cells of the immune system and can have a bactericidal, opsonizing, etc., effect on organisms.