Asperger's syndrome is a mental disorder characterized by communication difficulties. The patient has difficulty interacting with society, and their thinking is stereotypical. The set of interests, in this case, does not change with age. The International Classification of Diseases classifies Asperger's syndrome as an autistic-spectrum disorder. The disorder belongs to this phenotype based on features like high-functioning autism. 
According to statistics, the pathology occurs in 23-24 out of 10,000 children. From 2005 to 2015, Asperger's syndrome affected 37.2 million people worldwide. People who identify with this syndrome can refer to themselves colloquially as Aspies. The manifestation of the disease is more susceptible to men than to women.
This article will inform you of the causes and signs of this disease. The article is for informational purposes, so we do not recommend self-diagnosis. 
What is Asperger's Syndrome?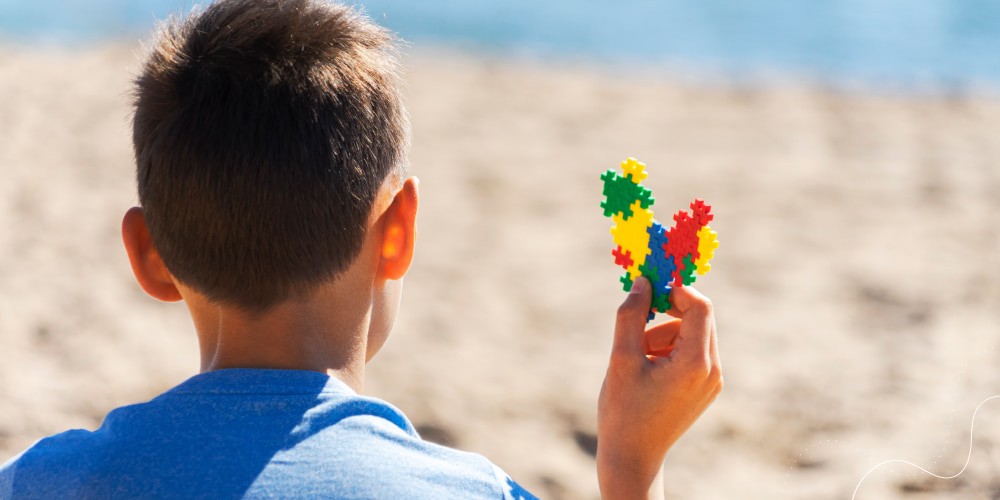 This syndrome is a latent autistic disorder. It means there are no external manifestations. This syndrome is classified as a general developmental disorder. It has been established that Newton and Einstein had Asperger's syndrome. Also, the genius filmmaker of our time, Steven Spielberg, had such a disorder. If a child has Asperger's syndrome, signs show up in three aspects of impairment: 
social communication;

social interaction;

social imagination. 
Undoubtedly, children with Asperger's syndrome are very different from other children. Sooner or later, a child will notice that they are unlike other children. With a problem like Asperger's syndrome, the symptoms are not expressed outwardly. They lie much deeper and become noticeable when observing the person's behavior.
Social Communication
First, it manifests itself in difficulties in understanding: 
gestures;

intonation;

facial expressions.
 Asperger's syndrome in children fails them to distinguish emotional shades of speech. They are also unable to use them independently. The child appears indifferent and unemotional. And this becomes a problem in the process of making friendships. 
They can not understand or accept social laws that are not public. For these reasons, it is difficult for them to build a career and relationships in society. Because they often do not understand those around them. And those who are around people with this syndrome do not understand them.
Social Interaction or Cooperation
It is challenging for people with this syndrome to interact with others. Kids with Asperger's:
can not understand human values;

can be tactless;

can be incorrect, discouraging others. 
Often such people strongly offend those around them without realizing it. They do not get jokes and can not understand what is right or wrong. They can say everything they think, not realizing whether it is acceptable. Of course, this doesn't have the best effect on their relationships with others.
Social Imagination
Quite often, Asperger's syndrome in children has a rich imagination and fantasy. They can grow up to be famous writers, scientists, and musicians. There is only one difference between them and other people. It is that they have difficulty imagining and predicting other options. They don't understand other people's opinions well. Mainly if it differs from their opinion. Kids with Asperger's also have difficulty understanding:
feelings;

thoughts;

other people's intonations.
Because non-verbal means of expression are an incomprehensible science for them. Asperger's syndrome sufferers cannot play creative role-playing games. Because they find it difficult to imagine themselves in the image or role of another person. They can be pretty good at using logic and clear sequencing of thoughts.
Early Signs of Asperger's Syndrome
It is a developmental disorder characterized by:
severe difficulties in social interaction;

difficulties in nonverbal communication;

limited and repetitive behaviors and interests. 
This disorder differs from other autism spectrum disorders by:
relatively normal speech;

intelligence.
This disorder is named after the Austrian pediatrician Hans Asperger. In 1944, he described four children from his medical practice. The children lacked nonverbal communication skills. 
These children with Asperger syndrome had limited understanding of other people's feelings. They showed no empathy for their peers and were clumsy. These characteristics made it difficult for children to integrate into society. 
Asperger called this condition "autistic psychopathy". He also described it primarily as social isolation. Asperger's syndrome results:
low level of contact;

self-directedness;

pronounced isolation from the outside world; 

concentration on own interests; 

fixation on one task;

lack of understanding of the motives of other people;

impairment of fine motor skills, which can normalize with age. But also it can become fixed in the form of eccentric movements.
At the same time, mental abilities are normal. Sometimes such patients are intellectually superior to their peers. This gives a very unusual clinical picture. 
Common Asperger's Symptoms in Children
As a pervasive developmental disorder, Asperger's symptoms include:
deficiency in nonverbal communicative behaviors that are necessary for social interaction;
poorly integrated verbal and nonverbal communication;
abnormal eye contact and body language;
deficit in understanding and use of gestures;
сomplete absence of facial expressions and nonverbal communication;
stereotyped and repetitive movements, lining up toys;
flipping objects or aligning them according to a pattern;
idiosyncratic phrases;
echolalia (uncontrolled repetition of words heard).
It can be a love for a particular order. You can also notice a persistent desire for sameness.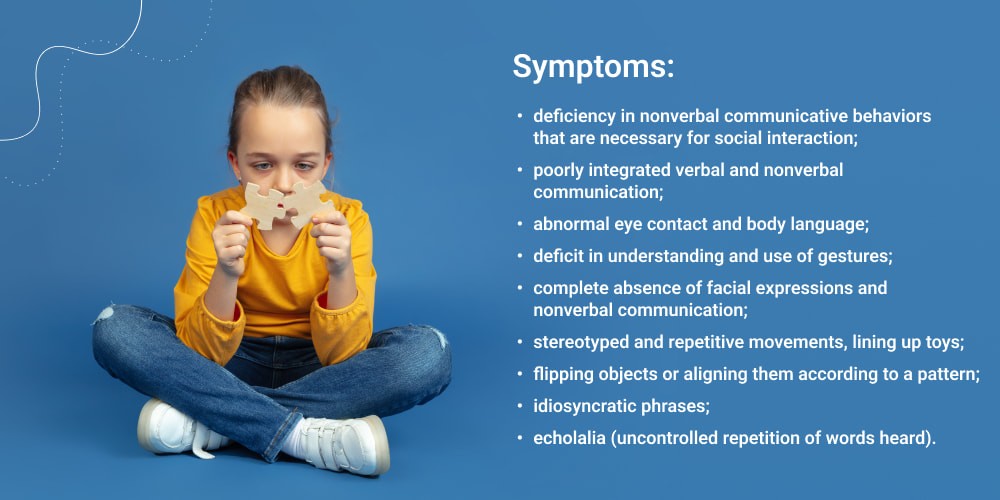 Inflexible adherence to routines or patterns are also signs of Asperger's in children. For example, you can see:
extreme dissatisfaction with small changes;

difficulty with transitions;

rigid thought patterns;

greeting rituals;

the need to follow the same path; 

eating the same foods every day. 
Difficulties with social imagination. Kids with Asperger's can have difficulty understanding and representing other people's point of view. They also have difficulty interpreting:
thoughts;

feelings;

the actions of another person;

sensory difficulties;

physical clumsiness;

delayed motor skills.
No clinically significant cognitive delay or general speech delay.
What Causes Asperger's Syndrome?
At the moment there is no consensus on the causes of this symptom. However, there are several theories: 
developmental factors;

Enhanced Perceptual Functioning

.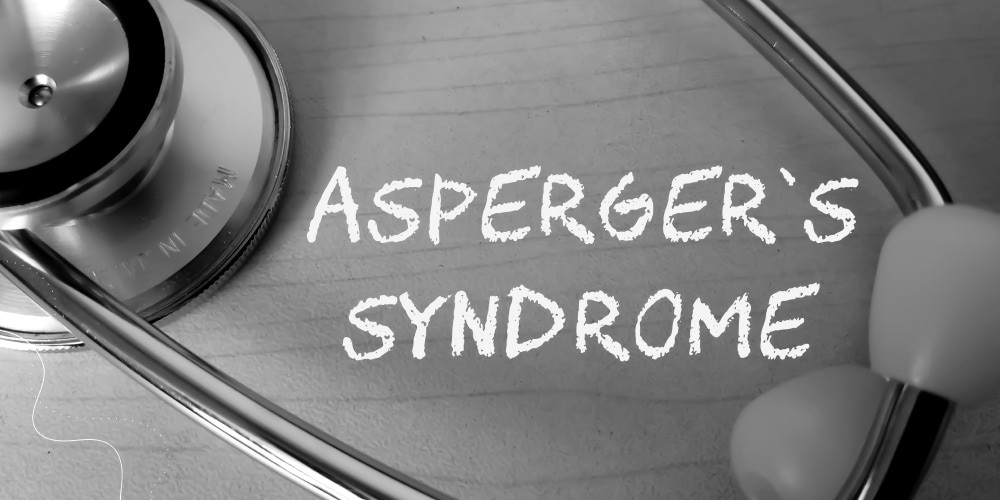 In more detail about theories of the origin of Asperger's Syndrome you can read:
One of them is the mirror neuron theory. It suggests that the onset of the disorder is due to a malfunction in the mirror neurons of the brain. These are responsible for recognizing what other people are feeling.

Functional magnetic resonance imaging

provides some evidence for this theory.
Asperger's on the autism spectrum results from developmental factors. They affect many or all of the functional systems of the brain. Neuroanatomical studies and associations with teratogens strongly suggest that the mechanism of the disorder relates to altered brain development soon after conception. Abnormal migration of fetal cells during intrauterine development can affect the final structure and connections of the brain. This leads to changes in neural circuits. They control thinking and behavior.
It is worth noting that all autism spectrum disorders relate to teratogen exposure. As a rule, it happens during the first eight weeks after conception. It does not exclude the possibility that signs of Asperger's in children can be initiated later.
Many hypotheses exist that environmental factors can cause these disorders even after birth. But scientific studies have not confirmed any of them.
Another theory is the

theory of weak central coherence

. It suggests that there is a deficit in central coherence. It means an intrinsic ability to link many details together. As a result,

children with Asperger syndrome

can't see the general picture.

A related theory is

Enhanced Perceptual Functioning

(perception of objective reality). The child focuses on the superiority of locally oriented and perceptual operations.
A Word from Lone Star Neurology Doctors  
Adults and kids with Asperger's, while retaining intellect, sometimes have outstanding abilities. Some are even talented. The earlier the doctor diagnoses, the sooner remedial therapy can begin. This means that the chances of a favorable prognosis increase. 
After all, a socially adapted person is always more successful and happier. That is why we recommend contacting our Lone Star Neurology for quality neurological care. 
FAQs 
How do you tell if someone has Aspergers?
The disorder affects a person's perception and behavior when communicating with others. With this disease, the person has difficulty understanding facial expressions, intonation, postures, and gestures. It affects interaction with other people as well as the expression of emotions.
Can you live a normal life with Aspergers?
Yes, if you receive timely medical care and psychological correction, you can live a full life. The sooner treatment begins, the better the results will be.
What is Asperger's syndrome called now?
You can use the name "Autism spectrum disorder." DSM has removed the diagnosis of Asperger's syndrome from the new version of the publication. The journal published it in May 2013. The diagnosis of autism spectrum disorder replaced it.
What is the difference between autism and Asperger's syndrome?
Unlike autism, there is no significant delay in speech or cognitive development with Asperger's syndrome. Intelligence is most often normal or above normal. The overall IQ is at least 70. At the same time, verbal intelligence is better and non-verbal intelligence is worse.