Do you know what a vegetative state is? Indeed, you know if any of your relatives or friends suffer from this problem. But are you sure you know what it is? 
Vegetative state (VS) is a medical term. Doctors use it to describe a state of unconsciousness. In this condition, patients show no awareness or interaction with their environment. VS has both short-term and long-term debilitating effects.
It occurs when the brain is no longer functioning normally. As a result, sufferers cannot think, move, or interact with their environment. It sounds scary, but there is a way out! Doctors can treat this disease if detected early!
This blog article will discuss the symptoms, causes, and diagnosis of a VS. We will also tell you the treatments available for those affected by it. Learn what signs you or your loved ones should look for so you can adopt the best plan of action to improve your quality of life.
What is a Vegetative State?
The diagnosis of a vegetative state is a condition in which a person experiences a complete lack of awareness of their own body and environment. The most common causes are severe or prolonged physical trauma to the brain. For example, it can be a stroke or a traumatic brain injury.
In a vegetative state, the person may open his eyes and appear awake. But, he lacks all consciousness. He may open his eyes in response to strong stimuli. For example, he does not squint at a bright light or cover his ears at a loud noise. The person does not react to any verbal commands. But he can make involuntary sounds. 
Living in a persistent vegetative state can be physically comfortable for a person. But it can leave him psychologically deadlocked. It is because he is not aware of his condition or his surroundings.
Also, have you ever heard of the human condition being a "vegetable"? That's the condition that accurately describes a patient with VS. But it is unlikely that you would wish your friend to be in that condition.
Persistent Vegetative State Symptoms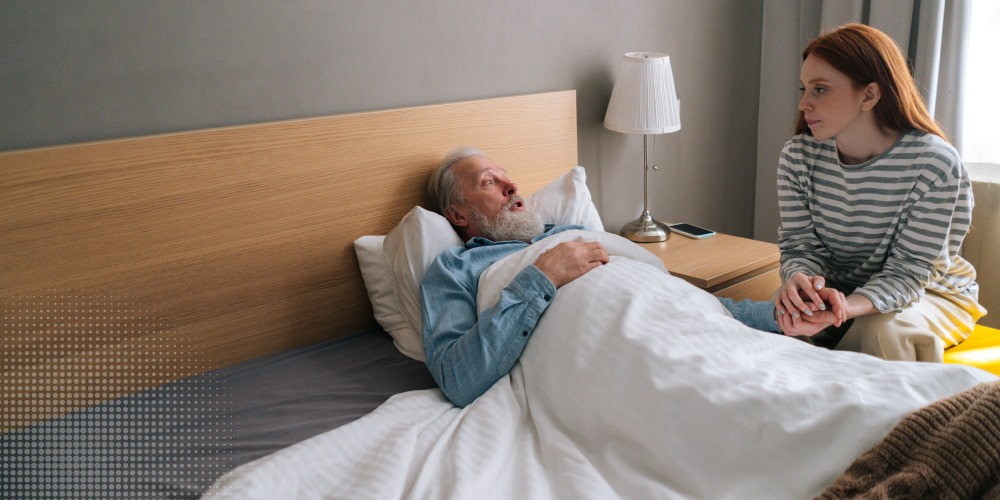 What is a vegetative state, we have understood. Now let's take a closer look at the symptoms. By studying the symptoms, you will better understand what it means to be in a vegetative state. Some symptoms may include the following:
Lack of response to stimuli. The person may appear to be awake, but they do not respond to external stimuli. These include pain, light, and sound. 

Weakness of motor reactions. The person cannot perform any voluntary movements.

Lack of spontaneous movements. The person does not move independently (for example, to scratch something).

Persistence of automatic but aimless movements. The movements could be more purposeful.
Other noticeable signs are:
Open eyes with minimal change in gaze. You can observe this in, e.g., a coma state.

Lack of communication or response to verbal commands. For example, no response to a family member's voice.

Need assistance to eat and drink.

Moaning or grunting sounds. You can hear them when the person is disturbed.

Weak reflex reactions when performing specific tasks. 
In such people, you may also observe disorientation in time and place. And, of course, they may suffer from irregular sleep patterns.
Causes of Vegetative State
A vegetative state people usually cause after any illness. The most common cause is a traumatic brain injury. It often occurs as a result of a car accident or physical fight. 
Other common causes of a persistent vegetative state are: 
Drug overdose;

Hypoxia;

Infections or diseases affecting the brain, such as encephalitis; 

Anoxic brain trauma gets caused by the loss of blood supply to the brain. 
Each of these conditions can cause enough damage to the parts of the brain. It results in a vegetative state. 
This condition is usually irreversible. But some patients recover partially or entirely over time. Doctors strive for the best possible outcome with proper medical care and treatment.
Non-Traumatic Brain Injury
Non-traumatic brain injuries can lead to a vegetative state. These injuries are often caused by conditions such as: 
Stroke;

Anoxia;

Hypoxia;

Encephalitis. 
Inflammation of the brain or its blood vessels is a major cause of non-traumatic brain injuries due to the rupture of small vessels and the blockage of larger vessels. 
Disappearing white matter disease is another possible cause of such injuries. It damages the insulating tissue surrounding the nerve cells. It results in nontraumatic brain injury or death. 
Advanced medical care has saved many lives. But if not treated quickly enough, some people may remain in a vegetative state for long periods.
Traumatic Brain Injury (TBI)
Traumatic brain injury (TBI) is a significant cause of a vegetative state. Essentially, this severe neurological disorder occurs when the brain becomes deprived of oxygen. Or if the brain gets damaged due to external exposure or internal bleeding. 
A vegetative state diagnosis may be caused by accidents such as:
Falls;

Vehicle collisions;

Attacks. 
In some cases, TBI can lead to coma and long-term cognitive and physical impairment. 
Understanding the seriousness of TBI and how it can lead to a vegetative state is essential, as timely medical attention can prevent further escalation of symptoms.
Progressive Brain Damage
Many things can cause a condition known as a "vegetative state." One of which is progressive brain damage. It can be the result of long-term degenerative diseases such as:
Traumatic brain damage caused by medical conditions. 
In all cases, progressive brain damage leads to a gradual deterioration of physical and mental abilities. It may end in the patient's transition to a vegetative state. 
However, with timely recognition, treatment of the underlying cause, and proper supportive care, you may improve the chances of recovery for people suffering from this severe condition.
Vegetative State Diagnosis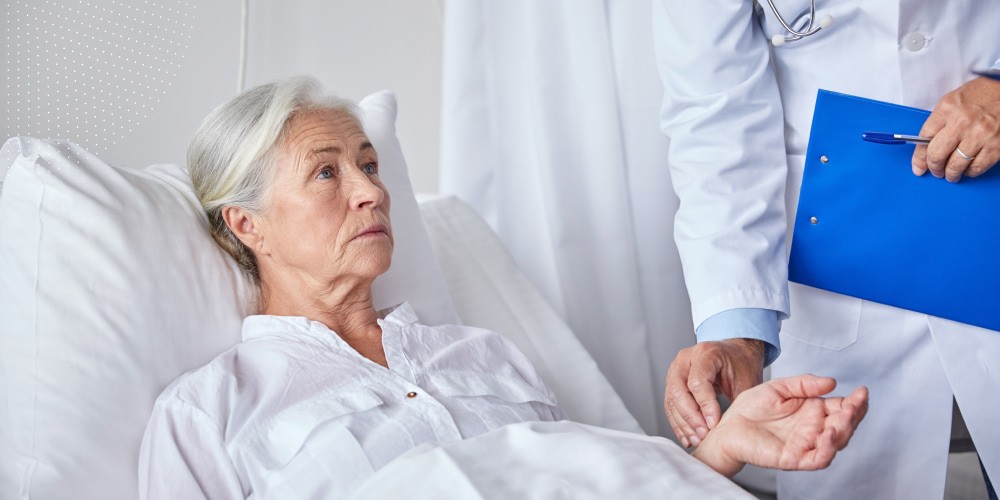 With the development of medical technology, diagnosis has become more accessible. But unfortunately, even with today's technology, some ambiguities remain. 
Patients may appear completely unresponsive and non-functioning. But in fact, they may keep a certain degree of consciousness. Doctors are not yet able to determine it. 
The best technique for diagnosing any vegetative state is to observe the patient. You should do this over a long period. That way, doctors can better assess their reactions and any changes in behavior. 
Medical professionals need to pay proper attention. It is still difficult to accurately determine whether a patient is in a vegetative state. Especially if the patient is unable to communicate effectively by any available means. Because of this difficulty, each potential diagnosis requires special care.
Persistent Vegetative State Treatment
The treatment of individuals in a persistent vegetative state is highly specialized. And it requires comprehensive medical care. 
Such individuals can enjoy various interventions, including a return to normal activities, treatment of medical conditions, and support for emotional and spiritual needs. 
For optimal outcomes, you must individualize care. But it often includes multidisciplinary teams. Also, primary care physicians have:
Psychiatrists

Rehabilitation specialists

Clergy
Also, caregivers should strive to provide a supportive environment that respects autonomy while providing for the necessary physical, emotional and spiritual needs of the person in an enduring vegetative state.
Bottom Line
A vegetative state is a serious problem. And all issues must be treated by people! So if someone you know or a family member has this condition, don't delay! Please make an appointment for them with a professional neurologist. The doctor will provide cutting-edge treatments. 
FAQs 
What does it mean to be in a vegetative state?
A vegetative state is a condition in which an individual has lost most of their cognitive functions. It can include recognizing faces, speaking, or remembering memories. The person may still be able to respond to stimuli, such as touch and sound.
Can a person recover from a vegetative state?
Yes, with the proper treatment and support. It is difficult to predict the degree of recovery, but some people have improved their lives after experiencing a vegetative state. 
Is a vegetative state the same as a coma?
No, a vegetative state is different from a coma. A person in a coma has lost all conscious and reflexive functions. They are unresponsive to any external stimuli, including sound and touch. An individual in a vegetative state may still be able to respond to some forms of stimulation. 
How can you tell if someone is in a vegetative state?
The best way to tell if someone is in a vegetative state is to observe them over a long period. They may still be conscious, such as responding to sound and touch. Look for any changes in behavior or reactions and signs.