Fibromyalgia is a chronic disease accompanied by diffuse symmetric pain, depression, sleep disturbances, characteristic pain points, and other manifestations. The term fibromyalgia comes from 'fibro' meaning fibrous tissue (tendons and ligaments), 'my' meaning muscle, and 'algia' meaning pain. Unlike arthritis, fibromyalgia does not cause pain or swelling in the joints. This disease provokes pain in the soft tissues around the joints and organs throughout the body. Because fibromyalgia does not produce symptoms that are outwardly noticeable, this condition is sometimes referred to as "the invisible disability" or "irritable everything."
This disease affects about 4 million US adults, about 2% of the adult population. The cause of fibromyalgia is not known, but it can be effectively treated and managed. In this article, you will learn in more detail about the specific treatments that are most effective at the present time. However, it is worth remembering that only a highly qualified doctor can prescribe treatment based on the patient's specific situation. As soon as you found the symptoms of this ailment in yourself, you should immediately seek the advice of a neurologist.
Methods to prevent fibromyalgia
Although the causes of fibromyalgia syndrome are currently not known, doctors have already gained vital information to help its proactive treatment. It is quite obvious that this ailment is a complex problem and more than just muscle pain.
For example, fibromyalgia syndrome often develops after physical injury (accident or serious illness), which may act as a trigger for predisposed individuals. Not all cases of this disease can be considered post-traumatic. It often shows its first signs after physical or emotional stress and can also be aggravated by them.
It is now becoming increasingly clear that there is a disturbance in the pain perception system in fibromyalgia. It was found that fibromyalgia patients are more sensitive to pressure anywhere in their bodies. Some researchers suggest that there is a familial predisposition to FMS. In this regard, recently, many scientists have shown interest in genetic research.
There is currently no "magic pill" for fibromyalgia, but these studies have contributed to the treatment of fibromyalgia, which aims to manage the symptoms of FMS as much as possible. Since the individual manifestations of fibromyalgia vary from patient to patient, methods that work for one case may not work for another. Therefore, procedures for FMS therapy are always strictly individual. First of all, it is necessary to undergo a qualified clinical assessment from a neurologist for the main symptoms such as:
The severity of pain syndrome
Conditions of pain points, etc.
Based on this, there are several types of fibromyalgia treatment.
Non-drug
treatments for fibromyalgia
Certain treatments, such as massage, ultrasound, and mineral baths, briefly improved fibromyalgia symptoms compared to placebo. But the acupuncture procedure did not show significant clinical improvement over placebo in the treatment of patients with fibromyalgia. And yet, cognitive-behavioral therapy and exercise are believed to be more effective in non-drug treating fibromyalgia. With both treatment methods, there is a persistent improvement in fibromyalgia symptoms (more than one year).
Cognitive-behavioral psychotherapy

assumes that distorted or dysfunctional thinking underlies psychological disorders of the personality. A person makes erroneous inferences due to improper training in the process of personality development. As a rule, these thoughts are poorly understood, taken for granted, or even denied altogether. Therapy consists of searching for distortions of thinking, correcting them, and teaching a more realistic worldview, which leads to an improvement in well-being and harmonization of behavior. Cognitive-behavioral therapy is a very promising area of ​​treatment for fibromyalgia.

The task of

physiotherapy exercises

is to teach the patient methods of strengthening weakened muscles, relaxing tense ones. In daily activities, patients usually replace some muscles and overexert others. They make the same mistakes when doing gymnastics, which can lead to increased pain. The doctor's task in this situation is to help the patient realize the patient's mistakes and correct the previously learned movements. In the future, the person will use the acquired skills when performing aerobic exercise.

Controlled experiments

have confirmed the value of aerobics in the treatment of fibromyalgia: they have increased the quality of life-related to health.
Drug
treatment for fibromyalgia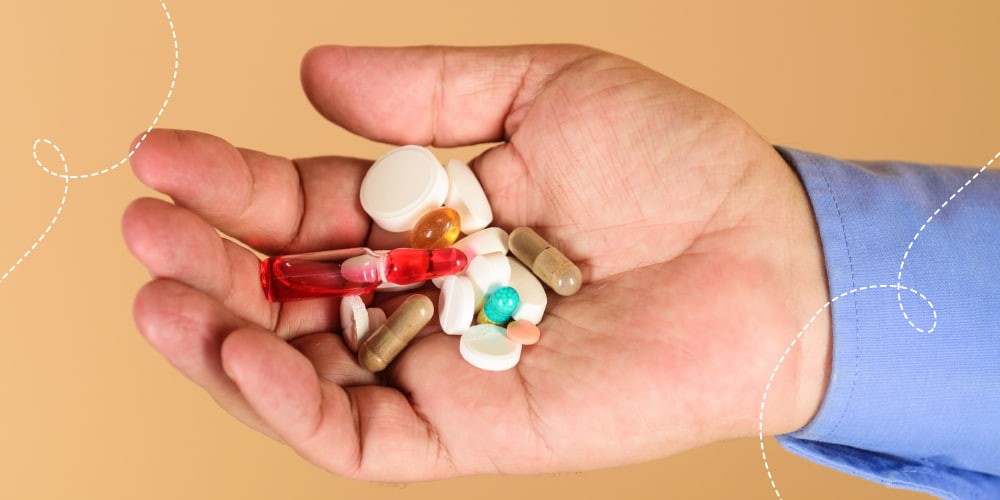 Antidepressants.

One of the effective methods of neurological

treatment of pain syndrome in fibromyalgia

is the use of antidepressants, which can reduce the intensity of pain, strengthen sleep and reduce fatigue in patients with fibromyalgia.

Muscle relaxants.

The drug tizanidine is often used in neurology to treat

fibromyalgia side pain.

Anticonvulsants.

For example, pregabalin caused a moderate reduction in pain in fibromyalgia, improved sleep, and improved quality of life but did not affect the severity of depressive mood. In addition, patients with fibromyalgia treated with pregabalin experienced reductions in fatigue and anxiety. Gabapentin appears to have similar efficacy for fibromyalgia as pregabalin. Some hypnotics, notably zopiclone and zolpidem, have improved sleep and decreased fatigue in patients with fibromyalgia. However, sleeping pills had little or no effect on pain intensity.

Local anesthetics.

The systemic use of lidocaine in neurology has also been used to treat patients with fibromyalgia: single and course infusions of lidocaine at doses of 5–7 mg/kg led to a rather noticeable reduction in pain in patients with fibromyalgia. In a recent randomized controlled trial in patients with fibromyalgia, 50 mg of lidocaine was injected into the painful point of the trapezius muscle. As a result, not only a local reduction in pain at the injection site was noted, but also a general analgesic effect.
In any case, only an experienced neurologist should prescribe treatment. After consultation with a specialist, the patient will receive a detailed description of the specific disease suitable for him or her. We hope that our article helped you learn about the methods of treating fibromyalgia. Contact the Lone Star Neurology Clinic for more information.