Fibromyalgia has been and remains one of the most mysterious and problematic diseases in terms of diagnosis and the very definition of this condition, the mechanisms of its formation, and approaches to treatment. For a long time, fibromyalgia was referred to as idiopathic, that is, "inexplicable from a medical point of view," conditions due to unknown reasons for development, physiological foundations, and diagnostic criteria.
Today fibromyalgia is referred to as chronic pain syndromes, which are based on the phenomenon of central sensitization. In simple terms, central sensitization involves a sharp increase in the nervous system's sensitivity in response to ordinary stimuli in everyday life. This is manifested by chronic pain and increased pain sensitivity to non-painful effects.
Fibromyalgia is a complex disease associated with musculoskeletal pain and a number of other disorders. Even though up to 4% of the population suffers from fibromyalgia, such a diagnosis is rarely made due to the lack of clear diagnostic criteria. A distinctive feature of fibromyalgia is a large number of subjective complaints of patients with a relatively limited number of objective manifestations of the disease.
Most often, people of working age suffer from the disease. It significantly impairs the quality of life, leads to social maladjustment, and disrupts professional activity. The incidence of pathology among women is twice as high as among men.
Fibromyalgia
: chronic pain or "when nothing helps"
The main clinical and characteristic manifestation of fibromyalgia is chronic pain syndrome. Patients with fibromyalgia seek medical help from rheumatologists (joints hurt), neurologists, therapists, and other specialists for constantly disturbing pain "throughout the body" in which "nothing helps." A person with fibromyalgia is highly sensitive not only to painful stimuli but also to any other: heat, cold, and even weak tactile (touch).
Fibromyalgia's pain has the following characteristics:
Constant pain. Pain can change its intensity during the day, but in general, it accompanies a person constantly. Duration of pain: at least three consecutive months.

In all muscles, joints – diffuse, multifocal. The patient often finds it difficult to localize pain.

Various characters of pain: deep, dull, burning.

Exhausting: many patients find it difficult even to exercise everyday physical activity (climbing stairs, walking) since the pain is associated with a feeling of fatigue, "development" of the disease.

Develops a state of fatigue, emotional stress, excessive physical exertion, as well as immobility, cooling, prolonged postural overstrain.

Other unusual sensations often accompany the pain throughout the body, such as tingling, numbness, "chills," as well as other health problems (stomach pain, digestive problems, pain when urinating, headaches, and the like).
Other signs of fibromyalgia are depression and poor sleep:
90% of patients

with

fibromyalgia

complain of sleep problems: difficulty falling asleep, insomnia, frequent awakening in the middle of the night, shallow sleep that does not bring a feeling of rest, and recuperation. Some patients talk about vivid dreams of an unpleasant nature, nightmares. Poor sleep results in fatigue, decreased mental performance, and cognitive functions: memory, attention.

Depression is also a companion of

fibromyalgia

and is closely

associated with

pain. Approximately half of the patients complain of a decreased mood background, loss of the ability to enjoy almost everything, interest in the environment. The person becomes asthenic and apathetic.
Causes and mechanism of development of
fibromyalgia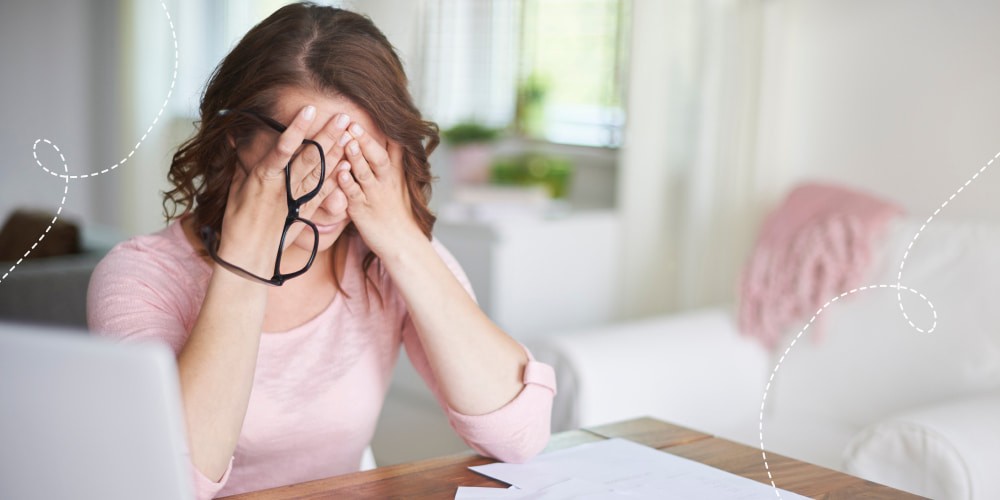 The causes of fibromyalgia have not been fully understood. Experts believe it is not a disease but a chronic pain condition caused by the body's abnormal responses to stress.
It is believed that the development of chronic pain syndrome in disease is based on the phenomenon of central sensitization – an increase in the excitability of neurons in the posterior horns of the spinal cord, which are responsible for the formation of pain. At the same time, insignificant stimuli coming from peripheral receptors cause an abnormally strong response.
Risk factors for fibromyalgia are:
viral infections;

trauma (especially the cervical spinal cord injury);

a sharp change in climate;

dysfunction of the hypothalamic-pituitary-adrenal system.

emotional stress,

depression,

anxiety disorders.
Character traits also facilitate the development of the disease:
persistent conviction of the patient in the "danger" of his illness,

passive behavior, unwillingness to solve conflict situations, the desire to avoid decision-making,

catastrophizing problems,

unfavorable economic situation,

low incomes, professional lack of demand, etc.

In addition, a hereditary predisposition may often be a leading factor.
Diagnostics and treatment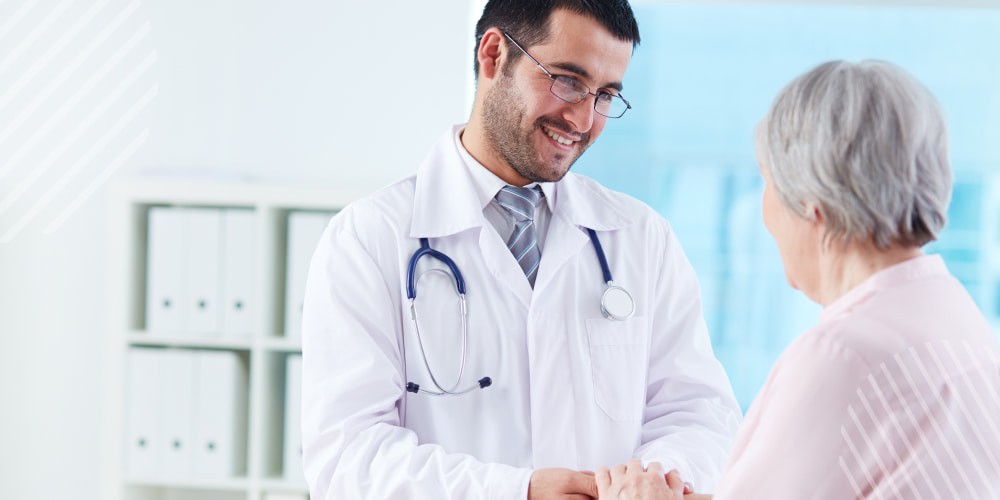 There are no specific methods for diagnosing fibromyalgia. The diagnosis is made by excluding other possible diseases (rheumatoid arthritis, polymyalgia, Lyme disease, etc.).
Usually, general clinical blood and urine tests, a blood test for glucose, rheumatoid factor (RF), an antinuclear antibody test (ANA) are prescribed, and the level of thyroid hormones, prolactin, and calcium is determined.
If the tests are normal and rheumatic pathology is excluded, the doctor checks the sensitivity of 18 "pain points" on the patient's body. Increased pain at 11 points is one of the diagnostic criteria for fibromyalgia.
New knowledge about the mechanisms of the formation of chronic pain has significantly increased the effectiveness of the treatment of fibromyalgia and expanded the range of drugs that relieve pain and other manifestations of the disease. For effective treatment of fibromyalgia, it is necessary to prescribe several groups of drugs and the participation of doctors of different specialties (neurologist, psychiatrist, psychotherapist, and others).
Pharmacological treatments for fibromyalgia are aimed at:
relief of pain syndrome;

correction of pronounced hypochondriacal fixation of patients on their experiences;

normalization and improvement of the quality of sleep;

correction of depression.
The correct selection and combination of drugs is the key to successfully getting rid of the symptoms of fibromyalgia!
Non-pharmacological treatments for fibromyalgia include:
cognitive behavioral therapy;

physiotherapy exercises;

physiotherapy;

acupuncture.
Fibromyalgia is a difficult disease to diagnose. That is why, at the first signs of symptoms of the disease, you need to contact a specialist – a neurologist or therapist. Only a qualified doctor will help you identify the disease, prescribe the correct analysis and treatment.