Some children face severe neurological disorders at a fairly young age. Some of the serious and common neurological disorders in a child can be:
Autism spectrum disorder;

Cerebral palsy;

Attention deficit disorder and hyperactivity;

Birth trauma (especially hypoxia).
Birth trauma or the mother's pernicious lifestyle of pregnant can provoke the appearance of serious diseases in a child, the symptoms of which he will have to fight all his life. However, some neurological disorders in infants may not have a specific cause. Therefore, in some situations, it is difficult to understand why a particular neurological problem appeared in a child.
These diseases can affect the ability to walk, develop, acquire the necessary skills, and communicate with other people. In some situations, such problems may not threaten life or health. However, sometimes this can lead to the child's death or shorten his life expectancy.
In this article, we look at these four neurological disorders in toddlers, their symptoms, causes, and how to treat or alleviate the condition.
1. Autism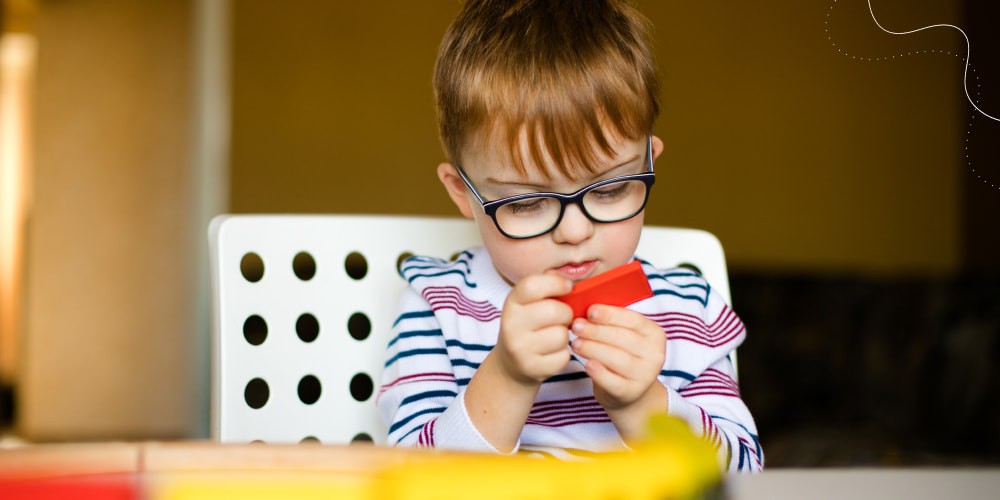 Autism has another name, such as autism spectrum disorder (ASD). This disease is one of the most popular and complex baby nervous system problems. Due to this problem, it is difficult for a child to communicate and interact with society. You can notice signs of autism in a child at a fairly early age. Each child with autism may experience its manifestations differently. So, in one child, autism can be observed in a mild form, while another child's life can be limited significantly. As a rule, such a diagnosis as an autism spectrum disorder may appear at the age of 3 years. The symptoms of this disease can be observed throughout life. Also, the onset of symptoms may vary. One child may show signs of autism in the first year of life, while another may appear in the second year. Some children with autism may learn new skills and develop them during the first few years of life, after which their development stops, and they may even lose some of the acquired skills.
Depending on the severity of the course of autism, children and adults with this diagnosis can experience problems communicating with other people for life and be hyperactive or restless. Behavior modification and monitoring the child's condition can help him reduce symptoms as much as possible and have fewer behavioral problems in adulthood.
Symptoms
The symptoms of autism in children can be different. It depends on the type of autism and its degree. However, you can recognize this disease by the following symptoms:
Difficulties in communicating with other people;

Lack of interest in communicating with other people;

R

epetitive behavior;

A small circle of interests.
Now, we invite you to move on to consider the causes of autism in children.
Causes
Scientists do not single out a specific cause of childhood autism. It is also because autism has different types, and they can have different origins. As a rule, a child can be born with autism due to genetic factors and a polluted environment. Several studies have found some genes that may relate to autism. Also, it was found that autism can be inherited. In the future, scientists will conduct more research to find the exact cause of children neurological disorders.
Diagnosis and Treatment
At the moment, there is no specific test or research option that would help identify autism in a child. However, a doctor may order tests and diagnostics to rule out other conditions similar to autism.
When it comes to drugs, there are no specific pills to cure autism. However, therapy with a psychologist, speech therapist consultations, and help from parents and teachers in learning and communicating with other children can help a child with such a problem. A doctor may give a child with autism pills to help reduce symptoms of autism, such as anxiety, hyperactivity, or aggression.
2. Cerebral Palsy (CP)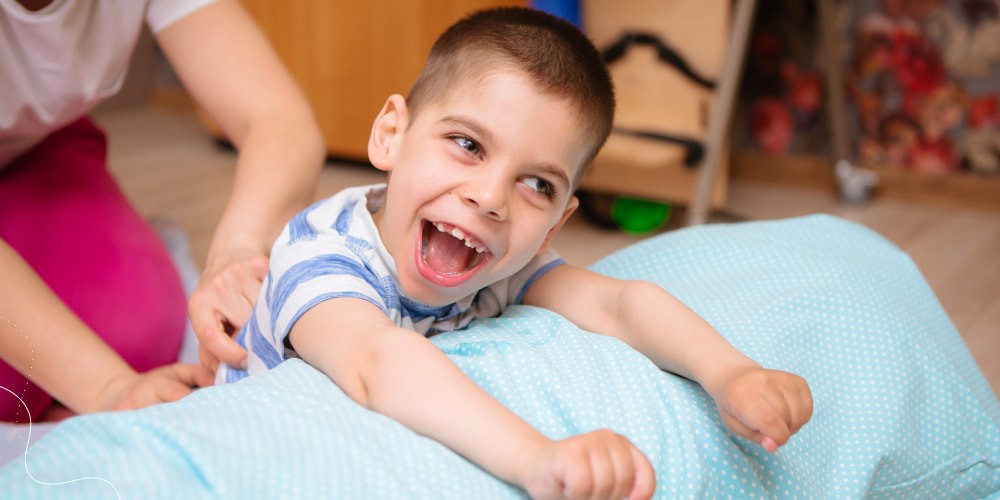 Cerebral palsy (CP) is a group of neurological disorders that can be in infants affecting the brain and muscles' interaction. Because of this problem, children can have lifelong problems with movement and be limited in their actions. As a rule, cerebral palsy is detected fairly early and occurs in about three out of a thousand children. This disease can be in the form of such types:
Spastic cerebral palsy. It is the most popular type of this disease. It is usually expressed in spasticity or resistance when moving the limbs.
Dystonic cerebral palsy. With this type of disease, the child's movements may be uncontrollable, aimless, or rigid.
Ataxic cerebral palsy. With this type of paralysis, the child may experience impaired coordination of movements and damage to any body parts. So, the child may look clumsy or lose balance.
Symptoms
The main symptoms of cerebral palsy include:
Weakness or stiffness of any part of the body;

Delayed developmental milestones such as rolling over, sitting, crawling, walking, or talking;

Trembling in arms and legs;

Difficulty eating or drinking;

Small weight of the child;

Frequent lung infections;

Learning difficulties;

Poor concentration;

Behavior problems;

Poor hearing, vision, or speech.

Convulsions;

Scoliosis.
Causes
The specific cause of this disease has not yet been identified. Usually, such a disease occurs when there is abnormal development or damage to the parts of the brain responsible for movement.
As a rule, problems appear when the child is still in the womb. However, the problem may appear during childbirth or at a very young age.
The following factors can increase the risk of cerebral palsy in a child:
Prematurity;

Hemorrhage in the brain;

The low weight of the child at the time of his birth;

Body or brain infections;

Maternal substance abuse during pregnancy;

Injuries in the mother's womb during the period of bearing a child.
Diagnosis and Treatment
There is no specific test or diagnostic method for detecting cerebral palsy. The doctor determines the diagnosis based on the parents' complaints and the child's examination. Often, the doctor will delay making a diagnosis until the child is six months old. It is because, at this age, the child grows and develops quite quickly. In the form of additional diagnostics, it can be magnetic resonance imaging or genetic and metabolic testing.
There is no definite cure for cerebral palsy. Generally, doctors can prescribe certain therapies that reduce symptoms and improve a child's quality of life. It may include physical, behavioral, or speech therapy. The use of special body supports, walkers, and wheelchairs can help children with this problem move safely around the city and even take their first steps on their own. Certain drugs to relax the muscles may also be prescribed, or a doctor may recommend surgery.
3. Attention Deficit Hyperactivity Disorder
Attention deficit hyperactivity disorder (ADHD) is one of the most common neurological and behavioral disorders in babies. Children with ADHD find it difficult to work on tasks that require increased concentration. At school, such students are quickly distracted and can distract others from class. Also, their behavior can be described as impulsive and hyperactive. ADHD is considered a lifelong disorder, but symptoms can be significantly reduced with the right approach to problem-solving.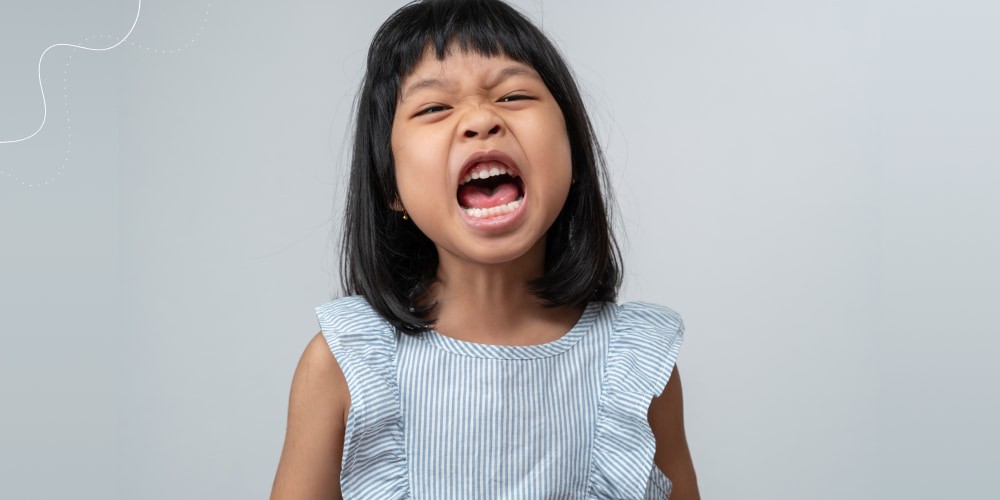 What types of ADHD are there?
Let's look at the main types of ADHD your child may have:
Inattentive. Such a child cannot concentrate on the necessary task and is constantly distracted.
Hyperactive. Such a child is constantly physically active, restless, and overly talkative.
Combined. It combines the two previous states. This type is most often encountered when making a diagnosis such as ADHD.
Causes
As in the previous cases, there is no one specific cause of such neurological problems in babies. Some studies suggest that this may be at the genetic level. Also, among the factors that increase the risk of ADHD in children are the following:
Prematurity;

Prenatal exposure to drugs or alcohol; 

Birth trauma;

Difficult birth in the mother;

Unfavorable or polluted environment;

Stress and nervous tension in the mother during the period of bearing a child.
Symptoms
Typically, the symptoms of ADHD in children are:
Inability to focus on a specific task;

Reverie;

Disorganization;

Forgetfulness;

Excessive talkativeness;

Constant haste.
As for such baby nervous system problems, there are also no tests and special diagnostics that can accurately determine the presence of this problem. The doctor establishes the diagnosis based on the parents' story about the child's behavior, as well as when examining the baby.
Parents who have a child with ADHD may be recommended to change the environment, improve the situation in the family, and have family sessions with a psychologist. Also, parents and teachers should find an approach to the child and try to build the learning process so that the child is interested and not too difficult. Your doctor may also recommend certain medications, such as stimulants, non-stimulants, and other medications. However, any medication should be taken as a last resort. A better approach would be to pay attention to psychotherapy.
4. Perinatal Trauma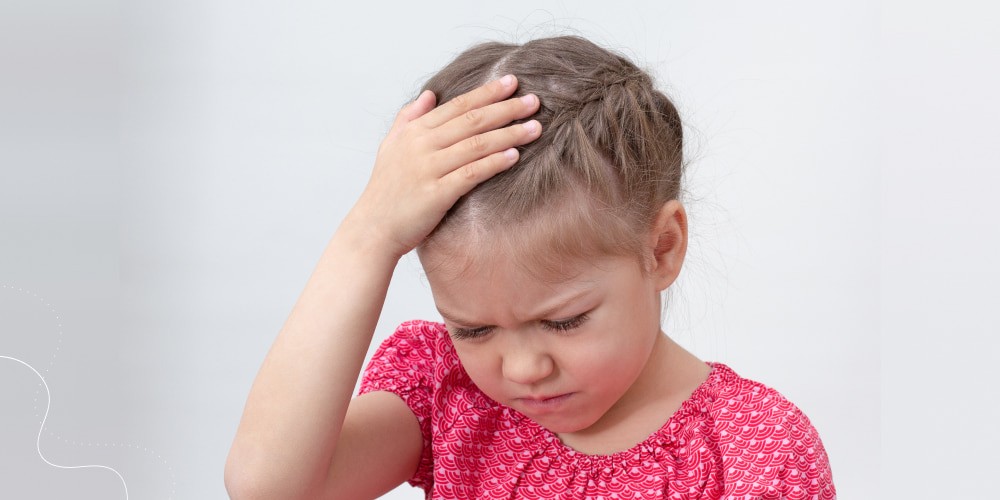 Children can get such brain injuries at the time of birth. The most common form of perinatal injury is hypoxia. It is a condition characterized by a lack of oxygen in the brain tissues, which can even lead to a respiratory arrest in a child. Hypoxic-ischemic encephalopathy is a brain injury that can lead to some complications. Thus, HIE can affect the child's development rate and lead to the baby's motor impairment.
Due to brain hypoxia, a child may encounter problems such as:
Cerebral palsy;

Convulsions;

Behavioral disorders.
Causes
Let's take a look at the most common reasons why a baby's brain doesn't get enough oxygen during labor:
Maternal smoking during pregnancy;

Anemia or iron deficiency in the mother;

Traumatic brain injury sustained during childbirth;

Careless handling of the fetus;

Umbilical cord injury;

Placental abruption.
Symptoms
Symptoms of HIE may include:
Pathology of the behavior of the baby;

P

oor appetite;

Irritability;

Excessive crying;

Drowsiness;

Lethargy with great hypotension;

Weak or absent grasping or sucking reflexes;

Periodic periods of apnea.
Diagnosis
The diagnosis of perinatal hypoxia, as a rule, is made during childbirth or immediately after them. If HIE is suspected in a baby, the first six hours after birth becomes critical to take all necessary measures. During the exit of the child from the uterus, the oxygen level is carefully monitored, and doctors begin urgent measures to save the child at the slightest deviation.
If hypoxia is suspected in a child, neonatal hypothermia effectively saves the child and reduces the risk of complications. Hypothermia occurs as a decrease in a child's body temperature to slow down cellular reactions in his brain while doctors administer oxygen. After oxygen begins to flow into the child's brain, it is again warmed and restored to normal temperature.
Bottom Line
Thus, our article examined the main and most popular neurological problems in babies. Some of these problems may follow a person throughout his life. In other children, with proper correction, the symptoms may decrease and not create great difficulties in life. Suppose you have noticed your child's mental or physical developmental delays, difficulties in communicating with other children, hyperactivity, or any other problems. In that case, it is essential to contact a neurologist for an examination. 
We advise you to contact our Lonestar Neurology clinic. Our team of qualified professionals helps all children and adults diagnose and treat various neurological diseases. Using the most modern equipment, we can help you or your loved ones learn about the disease, even if it is at an early stage. Sign up for a consultation at our clinic right now at this phone number: 214-619-1910.
FAQs
What is the most common childhood neurological disorder?
The most prevalent childhood neurological disease is Attention Deficit Hyperactivity Disorder (ADHD). It can occur for various reasons, including birth trauma, a difficult mother's pregnancy, poor environmental shutdown, previous infections, or an unfavorable family atmosphere. This problem can be either congenital or acquired due to other issues.
What are the top 5 neurological disorders?
The top five neurological diseases include Alzheimer's disease, Parkinson's disease, epilepsy, migraine, multiple sclerosis, and stroke. Some of these diseases are hereditary and are usually diagnosed in old age. A healthy lifestyle and a favorable environment will help reduce the risk of these diseases.
Can brain scans show ADHD?
No brain imaging MRI can accurately show the presence of Attention Deficit Hyperactivity Disorder. This diagnosis can be made only based on the stories of the child's parents about his well-being and from the analysis of his behavior.
There are speculations that MRI can distinguish between the brain of a child with autism and a healthy brain. However, this does not give an exact guarantee, and the scanner may be wrong.