Schizophrenia is a chronic illness that provokes misinterpretations of reality and can cause hallucinations, delusions, and disordered thinking and behavior that impair daily functioning. This psychotic disorder can lead to disability.
One of the biggest problems with this disease is that it cannot be completely cured. At the same time, scientists continue to look for the causes of schizophrenia and new methods of treatment or at least correction of this condition.
Another big problem with this psychotic disorder is the misconceptions about it in society. It is not about a split personality, and most patients do not pose a threat to others.
Studies show that this ailment affects both men and women equally. There is a very high likelihood of dying at a young age due to comorbid problems, such as heart disease or diabetes, which are common in people with schizophrenia
This psychotic disorder has an active and an inactive phase.
In the inactive phase, a person behaves in the same way as a healthy person. But the longer the illness lasts, the more the person's personality changes. This change can be a loss of emotional vibrations, interest, simplification of interests and activities: a person is not interested in hobbies, communication with friends. That is, a person is limited only to physiological things. But this is manifested in those who have been suffering from schizophrenia for 20-30 years.
The active phase already has obvious symptoms. For example, a person cannot distinguish between real and unreal experiences. As with any medical condition, symptoms vary from patient to patient in frequency and duration. In addition, the older the person is, the less often they have severe psychotic symptoms. Alcohol, drugs, stress, and inappropriate medication also affect the severity of this psychotic disorder.
The disease has several basic forms and stages. By the nature of the manifestation, as well as the intensity of the symptomatic manifestations, four main forms are distinguished:
Catatonic – accompanied by stupor in action and thinking. The appearance of short-term stages of arousal is possible.
Paranoid – a severe form, accompanied by obsessions, hallucinations, and delusional ideas.
Residual – characterized by a chronic course, accompanied by a dull emotional state.
Hebephrenic – often observed in young people, is considered the most difficult form, accompanied by a loss of the ability to adapt to a social environment.
The psychotic disorder has three main stages of the course:
mastery (the familiar world is distorted by hallucinations, its perception changes);
adaptation (getting used to the new realities of the disease – the state becomes commonplace);
degradation (emotional devastation occurs, time and space lose significance for the patient).
Symptoms of schizophrenia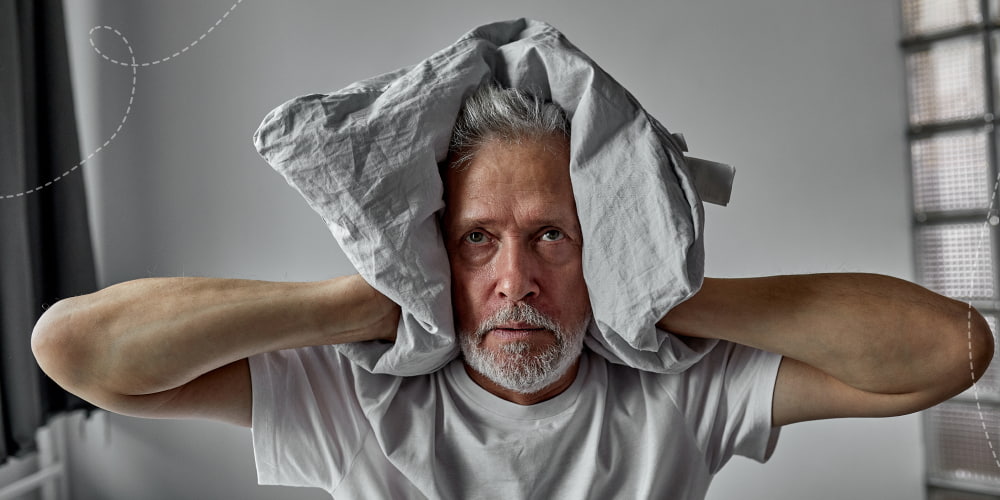 Here are the main symptoms that are observed in patients with schizophrenia:
hallucinations – for example, the patient may hear voices or see things that do not exist;
paranoia;
exaggeration or distorted understanding of reality;
decrease or loss of the ability to make plans;
violation of communication functions;
weak expression of emotions;
loss of pleasure;
confusion of consciousness;
speech problems;
violation of logical thinking;
unnatural behavior and movement.
This psychotic disorder usually manifests itself in 20-30 years. However, there are cases when this happens earlier, most often due to certain factors – stress due to poor performance at school, toxic family atmosphere, problems with peers, and the like.
"Sometimes there are symptoms at the age of 14-16. But these are quite rare cases. It is not known exactly why in some it manifests itself at a young age, while in others – at an older age. This is influenced by genetic predisposition, environment, the structure of receptors in the body, and developmental characteristics," says the psychiatrist.
Symptoms must last for at least six months to be diagnosed. It can only be delivered by a doctor and only after a thorough medical examination since similar symptoms can occur for other reasons, for example, due to abuse of psychotropic substances, inflammation of the brain, or a brain tumor.
Causes of schizophrenia
Each case is special. Several factors can cause illness.
This psychotic disorder is often hereditary, but no gene is responsible for it. Certain combinations of genes can make a person prone to developing the disease. However, the presence of these genes does not mean that a person will one hundred percent have schizophrenia. Evidence that the disease is partially hereditary comes from research on twins. Identical twins share the same set of genes. If one of them develops schizophrenia, the other twin has a 50% chance of getting sick, even if they grow up separately. If one of the twins with different genetic makeup develops schizophrenia, the other has a 12.5% ​​chance of developing it.
At the same time, studies have shown that there are subtle differences in the structure of their brains. These changes are not observed in all people with schizophrenia and can occur in people without mental illness. But schizophrenia can be partly a brain psychotic disorder.
There are chemicals in our brain that transmit messages between its cells – neurotransmitters. Scientists have also found a link between neurotransmitters and schizophrenia – medications that relieve some of the symptoms of schizophrenia alter the level of neurotransmitters in the brain.
Changes in the level of neurotransmitters – dopamine and serotonin – can also lead to schizophrenia. Some research suggests that an imbalance between the two may be causing the problem. Others have found that altering the body's sensitivity to neurotransmitters is one of the causes of this psychotic disorder.
Schizophrenia can also develop in babies with low birth weight, premature birth, or lack of oxygen during labor. These factors can affect the brain.
The development of the disease in older age can be influenced by severe stress: loss of work or home, death of loved ones, breakdown of relationships, physical, sexual, or emotional abuse. However, these situations alone are not capable of causing schizophreniform disorder. They can only serve as a trigger for those at risk.
Diagnostics of schizophrenia
There is no specific test for detecting schizophreniform disorder. Diagnosis is based on an analysis of the anamnesis data and the clinical picture. Information obtained from third parties such as family members, friends, teachers, and colleagues is essential.
Differential diagnosis
Based on medical history and examination, which includes laboratory tests and neuroimaging, psychosis due to other illnesses or substance use disorders should be ruled out. Although some patients with schizophreniform disorder have structural brain abnormalities on imaging, these abnormalities are not specific enough to be of diagnostic value.
Tests:
neuropsychological tests;
neuroimaging;
electroencephalogram;
and other tests for examining brain function (such as oculography) do not help distinguish between major mental disorders.
However, early studies suggest that the results of such tests can be used to group patients into 3 different psychobiotypes that do not correspond to the currently used categories of clinical diagnosis.
Some personality disorders (especially schizotypal ones) can present with symptoms similar to schizophrenia, although these are usually less severe and do not lead to psychosis.
Treatment of schizophrenia
Schizophreniform disorder is incurable. This disease requires lifelong medication – even in the inactive phase. Usually, medications and therapy are used to correct the condition, and sometimes hospitalization may be required.
Treatment of psychosis is divided into several stages:
The first stage is the removal of an acute condition when there are hallucinations or a threat to others or oneself.
Then the appointment of supportive treatment, which a person takes for a long time – most often, it will be lifelong.
Antipsychotic drugs have usually been prescribed that act on the neurotransmitter dopamine in the brain.
Other medications, such as antidepressants, can also help.
Some of these medicines are on the National Medicines List – therefore, the state can provide them to patients.
However, for the more effective drugs that are not included in this list, patients must buy themselves.
But, according to the psychiatrist, in some places, there are regional programs that at least partially cover their cost.
It may take several weeks for symptoms to clear up. Schizophrenia medications have serious side effects and may be reluctant for people with the schizophreniform disorder to take.
Psychotherapy can help normalize your way of thinking. In addition, learning to deal with stress, detecting relapse early, and preventing it can help people with schizophrenia cope with their illness. Psychological support groups can also help these patients.
Prognosis of schizophrenia
Factors associated with a good prognosis include:
Good premorbid functioning;
Late and/or sudden onset of the disease;
Family history of affective disorders other than schizophreniform disorder;
Minimal cognitive impairment;
Mild negative symptoms;
Shorter duration of psychosis if untreated.
Factors associated with a poor prognosis include:
The onset of the disease at a young age;
Poor premorbid functioning;
Complicated family heredity for schizophrenia;
Numerous negative symptoms;
Long duration of psychosis in the absence of treatment;
In men, the results of therapy are worse than in women; women respond better to antipsychotic medications.
Research conducted by the RAISE initiative has shown that the earlier and the more intensive the treatment, the better the outcome.
During the first five years after the onset of symptoms, a person's activity is disrupted, social and work skills decrease, and self-service impairment progresses. Negative symptoms may worsen and cognitive function may decline.
Some evidence suggests a decrease in disease severity later in life, especially among women.
Patients with severe negative symptoms and cognitive impairment may develop spontaneous movement disorders, even if antipsychotics are not prescribed.
This disease can be accompanied by other mental disorders.
When associated with severe obsessive-compulsive symptoms, the prognosis is extremely poor; when associated with borderline psychopathy, the prognosis is slightly better.
Approximately 80% of people with schizophrenia experience an episode of major depression at least once in their life.
During the first year after diagnosis, the prognosis largely depends on the degree of adherence to the prescribed regime of taking psychotropic drugs and avoidance of taking recreational drugs.
One-third of patients achieve significant and long-term improvement; the condition of one-third improves slightly, but periodic relapses and residual disability remain; one-third remain permanently incapacitated.
Only about 15% return to the original state in which they were before the disease.
Illicit substance use is a serious problem in many patients with schizophreniform disorder. There is evidence that the use of marijuana and other hallucinogens is extremely harmful to patients with schizophrenia and should be strictly discarded until involuntary treatment. Substance use is one of the most serious factors in an unfavorable prognosis. It can lead to a violation of the therapy regimen, the development of relapses, repeated hospitalizations, a decrease in the patient's activity, and a violation of his social adaptation, leading to homelessness.
What is schizophrenia FAQ
How long can schizophrenia last?
The disease lasts at least six months but can last a lifetime. The condition can lead to disability and leave deep marks on self-esteem. The person may be unable to work or study, become withdrawn, or suffer from outbursts of anger.
How can schizophreni form disorder be identified by the eyes?
According to doctors, patients with mental illness give out the movements of their eyes. During the experiments, scientists at the University of Aberdeen asked volunteers to track slowly moving objects. People with schizophrenia were unable to track moving objects smoothly.
What is sluggish schizophrenia?
Sluggish schizophrenia with phenomena of depersonalization is characterized, first of all, by the phenomena of alienation, spreading to the sphere of autopsychics (consciousness of a change in the inner world, mental impoverishment), and a decrease in vitality, initiative, and activity.
What can cause mental disorder?
Risk factors for mental illness include genetic inheritance, such as a tendency toward depression or a parent's personality. Marijuana addiction, alcoholism, theism – all of these are correlated with mental disorders.
What is the name of the disease when a person is prone to self-diagnosis?
Cyberchondria is a mental disorder that involves the desire for self-diagnosis based on the symptoms of diseases described on Internet sites. Cyberchondria is a type of hypochondria. A person with cyberchondria is called a cyberchondriac.
How does psychotic disorder begin?
Psychosis begins with hallucinations, when it seems to a person that they see, hear, feel something that does not exist in reality. The most common are audible hallucinations. Obsessive delusions, when the sick person expresses strange thoughts and beliefs.