Spinal manipulation, also called spinal manipulative therapy or manual spine therapy, combines specific actions on the body to restore motor segment mobility, relieve blockages, and reduce low-back pain.
Manipulation is a passive technique where the chiropractor applies a specially targeted manual impulse or push to a joint at or near the end of the passive (or physiological) range of motion. An audible click often accompanies this. A common feature of spinal manipulation techniques is that they achieve a crunch in the synovial joints. This sound phenomenon is open to some assumptions, but the idea of ​​cavitation of the vertebral facet joint is widespread. When the pressure in the facet joint is below normal, gas bubbles form in it. The moment the pressure rises, the bubbles burst; this is called cavitation.
Physiological therapeutics is a social, medical specialty aimed at helping people with various conditions in which movement is impaired, motor capabilities are limited, and mobility is impaired. It is based on a scientific approach and evidence-based medicine, along with which, however, it requires relevant empirical experience and developed clinical thinking from a specialist.
Physiological therapeutics uses the full range of physical methods of influence but considers mechanical strength and movement to be the main ones. The result of the work of a physical therapist is the most active and correct movements that are planned, initiated, and performed by the client themself within the framework of their motor potential.
The work of a physical therapist begins with an assessment of the state of all structures and functions of the client, which can affect their movements, mobility, and other functional capabilities. Then the specialist, with the client and/or their relatives, sets clear and understandable goals of the intervention for the client and their family members.
The steps in the
physiological therapeutics
process are: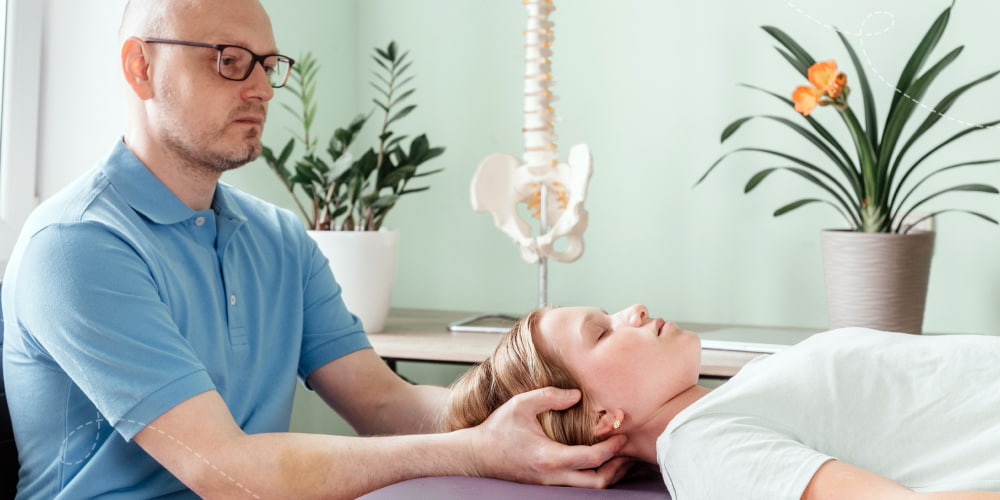 specially selected physical exercises, strength training, balance, movement components, etc. taking into account violations of the client and several other factors;

techniques that help the client to perform a particular movement;

selection and formation of the correct postures (body positions) that alleviate the person's condition and/or prevent the occurrence of complications;

techniques and techniques for the correct movement of patients;

selection and adaptation of technical aids for rehabilitation;

training clients and those who help them (if they have to move the patient) the correct motor behavior.
The goal of physiological therapeutics is to restore and maintain a person's ability to move and independence as much as possible, develop functional movements, prevent or limit the development of complications such as contractures, deformities, pressure ulcers, help the client control pain, and support the functions of the respiratory and cardiovascular systems. 
Physical therapists work with patients of all ages and in all areas of medicine in neurology, traumatology, orthopedics, cardiology, palliative medicine; patients have a variety of diseases, low-back pain conditions, with a very different course and prognosis.
How effective are spinal manipulation and manual therapy?
There are over 200 treatments available for low-back pain. The main treatments include:
pharmacological therapy

manual therapy

physical exercises

physical, educational and psychological methods of influence

minimally invasive treatments

surgical intervention

lifestyle changes

alternative medicine
Each of these can be helpful, but none is the best treatment; this is because the correct treatment depends on the cause of chronic back pain.
Spinal manipulation is considered one of the treatment options for back pain. However, this is still a controversial approach to back pain management that not all healthcare professionals accept as an effective treatment. However, manipulation of the spine is very popular not only for back pain but also for other health problems.
While there are justified cases of the use of manual therapy for the treatment of the spine, this method of influence cannot be considered a valid method for the treatment of diseases such as diabetes, hypertension, or thyroid disease, since such claims do not have sufficient scientific evidence, and they have no biological justification.
Spinal manipulation techniques are based on anatomical and physiological principles, and the improvements experienced by patients may also explain the mechanism of action. The reasons why spinal manipulation can reduce back pain are as follows:
Restores the mobility and flexibility of the facet joints. The joints between the vertebrae are called facet joints. Sometimes joints become inflamed and swollen, causing muscle spasms and limitations in flexibility and movement. Certain

manual therapy

techniques improve reactive contractions and help restore normal facet joint function.

Disc repositioning, herniated discs, protrusion, and pinched nerves are common causes of

back pain.

Manual stimulation creates negative pressure within the disc, which helps the disc to regain its shape.

Reducing muscle tension: The pressure applied during a manual session reduces muscle tension. The latter is sometimes the only cause of acute back pain, especially when it results from daily stress and poor posture.

Destruction of fibrous adhesions around the spine. Sometimes fibrous adhesions and scar tissue or herniated discs form around the spine, resulting in pain around adjacent vertebrae.

Spinal manipulation

uses passive stretching and other maneuvers to reduce movement restrictions caused by spinal adhesions.

Neurophysiological Effects: Certain nerves carry an inhibitory signal to reduce pain sensation when it is too intense and lasts too long. It is believed that manipulation of the spine causes changes in the nervous system, increasing inhibitory reflexes that reduce pain sensation.

Other possible reasons: In addition to these hypothetical mechanisms of action,

manual therapy

affects close psychological contact between the patient and the doctor, especially if a series of procedures are carried out. It has a powerful effect of relaxing muscles and releasing neurotransmitters that reduce pain impulses. The patient belief that s

pinal manipulation

will help contributes to patient satisfaction with treatment.
Is spine manual therapy safe?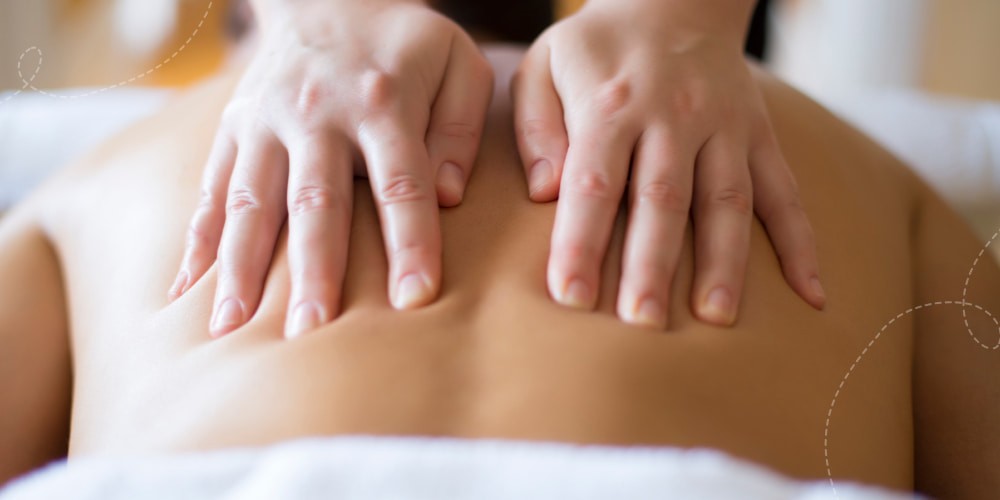 There is no consensus on the safety of spinal manipulations and evidence of low-back pain. Some authors suggest that it is safe, while others point to serious complications and conclude that healthcare professionals should not use it. However, better quality research suggests that physiological therapeutics are safe or less harmful than their critics suggest. The truth is that most side effects are minor events such as soreness. But there are reports of spinal cord injury and other serious problems.
It is difficult to predict if spinal manipulation can cause side effects instead of solving the underlying problem. However, based on observation experience, it can be concluded that the risk of injury or complications is highest for procedures involving the neck area. The risk for procedures involving the lumbar region is relatively low, and these injuries are extremely rare, making this method more suitable and safer for treating low-back pain.