Imagine that your body tenses and contracts uncontrollably every time you make a slight movement. Hard to imagine? But that's how childhood dystonia lives with a neurological disorder in which muscles contract involuntarily. 
Although the cause of dystonia is mainly unknown, it is thought that 1 in 1,000 people suffer from it. And if you think about it, dystonia in babies may have an even harder time living with the condition. Worse, it often occurs in infants as young as two months old and can develop into childhood or adolescence.
For many children with dystonia, this means a life of pain, frustration, and isolation. However, some treatments can alleviate symptoms and improve quality of life. If you or someone you understand has a child with dystonia, read on for more information about pediatric dystonia treatment.
What is Pediatric Dystonia
Pediatric dystonia is a condition that affects movement and muscle control. Dystonic movements are repetitive or prolonged muscle contractions that cause abnormal postures. Muscles may twist or turn in awkward positions. 
Childhood dystonia can affect any part of the body, but it most commonly affects the neck, face, and back. Various factors, including genetic predisposition, birth trauma, exposure to toxins, or infection, can cause it.
There are several types of dystonia, including primary generalized dystonia (PGD), focal dystonia, and task-specific dystonia.
Primary Generalized Dystonia (PGD)
It is the most common type of dystonia in babies. It is characterized by involuntary muscle contractions that simultaneously cause abnormal postures and movements in several parts of the body. 
On the other hand, focal dystonias are more localized and occur in only one area of the body, such as the neck or arm. 
These are lesions of muscles used to perform specific tasks, such as writing or drawing.
Early Signs and Symptoms of Dystonia in Children
Early-stage dystonia is characterized by involuntary muscle contractions that force the body into sometimes painful positions or postures. Signs and symptoms of dystonia in babies can vary widely and change over time. 
In some cases, early symptoms of dystonia may be so mild that they remain almost invisible. In other cases, the symptoms may be severe and disabling. The most common early signs and symptoms of dystonia include:
Involuntary muscle contractions. 
Characterized by unusual and sometimes painful twisting or stretching of affected body parts.
Affected muscles may cause the body to adopt unusual postures that may look uncomfortable or strange.
Difficulty speaking and swallowing. 
Muscle contractions can make speaking difficult or eating food in childhood dystonia.
Involuntary muscle contractions may cause the affected muscles to tremble or tremor.
Muscle weakness and fatigue. 
The contractions may cause muscle weakness or fatigue.
Abnormal muscle movements can affect your child's gait, making it difficult for them to walk or move around.
Difficulty writing or performing other tasks. 
Involuntary muscle contractions may make it difficult for your child to perform specific tasks, such as writing.
If your child has any of these signs or symptoms, it is vital to see a doctor as soon as possible for further evaluation and dystonia therapy. Early diagnosis and dystonia therapy can help minimize the effects of this condition and improve quality of life.
Causes of Pediatric Dystonia
The exact cause of pediatric dystonia is unknown, but it is thought to be caused by a combination of genetic and environmental factors: 
Certain genetic mutations may increase the risk of developing infantile dystonia. A family history of dystonia or other neurological conditions may also increase the risk. 
Exposure to toxins, medications, food allergies, infections, head trauma, or birth trauma can all be linked to dystonia in babies. 
Some children may be born with a genetic predisposition to the condition, while others may develop dystonia due to head trauma or exposure to certain toxins. In some cases, dystonia may be caused by a viral infection or an autoimmune reaction. 
Although doctors cannot prove 100 percent where dystonia comes from, researchers continue to study potential causes to develop more effective pediatric dystonia treatment.
Diagnosis of Dystonia
Diagnosis can be difficult because the symptoms of dystonia in babies vary greatly depending on the type and severity of the condition. 
The diagnosis of dystonia in babies is based on clinical signs and symptoms. Before diagnosing, the doctor usually observes abnormal postures, movements, muscle contractions, and tremors. 
The doctor may also order blood tests. And the doctor may also prescribe imaging, such as CT and MRI scans, to look for physical abnormalities that may be causing the dystonic movements.
In some cases, doctors may order genetic testing to identify possible genetic mutations associated with an increased risk of childhood dystonia.
Only after all the appropriate diagnostic procedures have been performed can the doctor prescribe dystonia therapy.
Pediatric Dystonia Treatment
Dystonia therapy depends on the type and severity of the condition. It is best to start treatment when the symptoms of dystonia are early. The goal is to reduce symptoms and improve quality of life. 
Treatments such as physical therapy, occupational therapy, and speech therapy can help relieve muscle stiffness, spasms, and other symptoms associated with dystonia. There are also medications to calm muscle tremors and spasms or reduce inflammation in the affected areas. In severe cases, surgery may be recommended to correct abnormal posture caused by dystonia.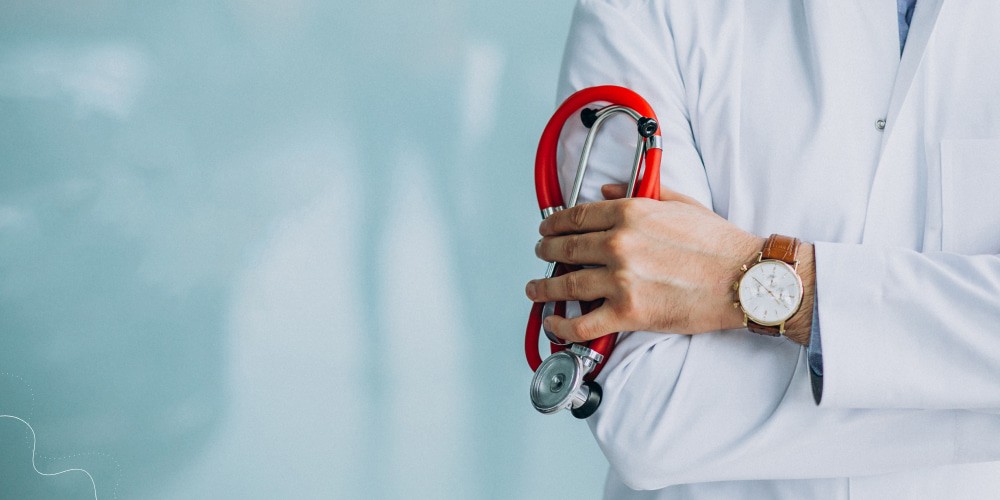 Home dystonia therapy, stretching exercises, massage, and other relaxation techniques, can help reduce muscle pain, stiffness, and spasms. Counseling can also help children with dystonia learn to manage their condition, cope with lifestyle changes, and maintain a positive attitude.
By seeking medical help for early pediatric dystonia symptoms, parents can ensure that their child receives the best possible care and treatment to minimize pain and maximize the quality of life. With the right combination of therapy and support from family members, children with dystonia can lead prosperous lives full of possibilities.
This article is written as a general informational guide only. It is not intended as a substitute for professional medical advice or any medical care you may receive from your doctor or other qualified healthcare professionals.
Bottom Line 
If you want professional help, make an appointment with our qualified professionals at Lone Star Neurology. We will provide you with quality care to ensure your child gets the best possible treatment for their dystonia. We are here to help and support you throughout your journey. 
The experienced pediatric neurologists at Lone Star Neurology provide comprehensive management and advanced treatments for dystonia in children, including physical therapy, occupational therapy, speech therapy, medications, and surgical treatments when necessary. Contact us today to learn more about dystonia and how we can help your child get the care they need! 
FAQs 
Which doctor treats dystonia in children?
A pediatric neurologist is the most qualified doctor to diagnose and treat dystonia in children.
Can a child grow out of dystonia?
No, dystonia is chronic and can affect a person throughout their lifetime. The goal of treatment is to reduce symptoms and improve quality of life.
Is dystonia a severe condition?
Yes, dystonia can affect a child's quality of life and cause serious medical complications if left untreated. It is essential to seek help from qualified professionals to ensure your child gets the best possible care.
How do I know if my baby has dystonia?
Common signs indicating a baby has dystonia include abnormal posture, stiffness, or jerking movements of the arms or legs. It is essential to contact your doctor if you notice any of these symptoms in your child.